GEEK 2017


In February, we were invited to set-up our indie booth at GEEK 2017's to showcase Chameleon Swing. On the opening morning, we began setting up the booth with a monitor banner, two touch screen devices, and a little arty window dressing (look out for the trail of leaves!). Of course we dressed in our normal green chameleon attire – T-Shirt, caps, and the famous/infamous Chameleon goggles.
(Interestingly, we were on a panel and one of the developers said indie is now such a broad term that it needs to be split up into other categories – possibly as we have seen with our own mobile game that it's not targeted at real gamers, but kids, teens and families, but of course gamers might want to have a go too)
We found out that unlike EGX, which is much more geared towards adult gamers, GEEK is predominantly attended by parents and their kids. This was perfect as we found that the children really enjoy the cute art style and simple controls.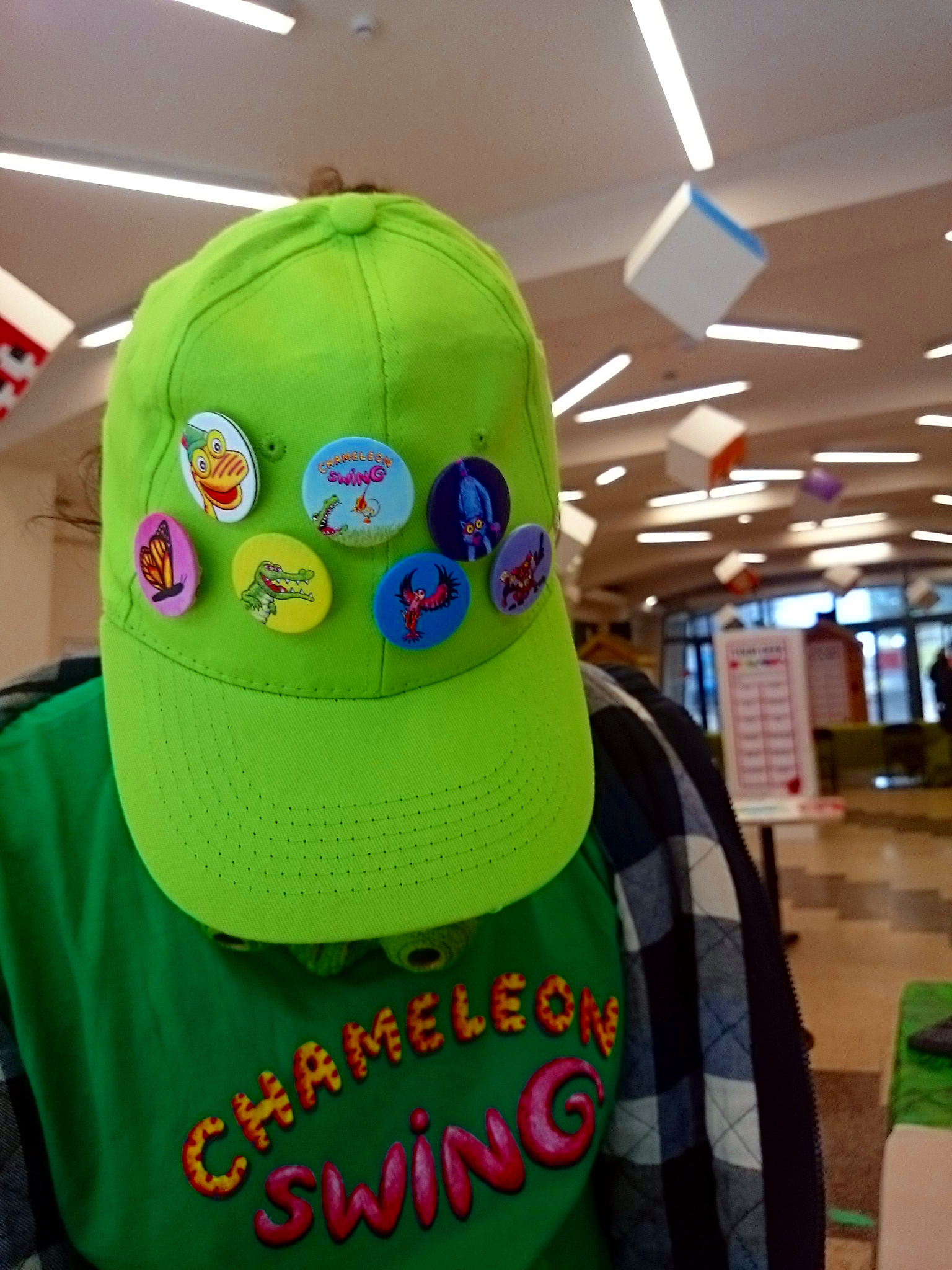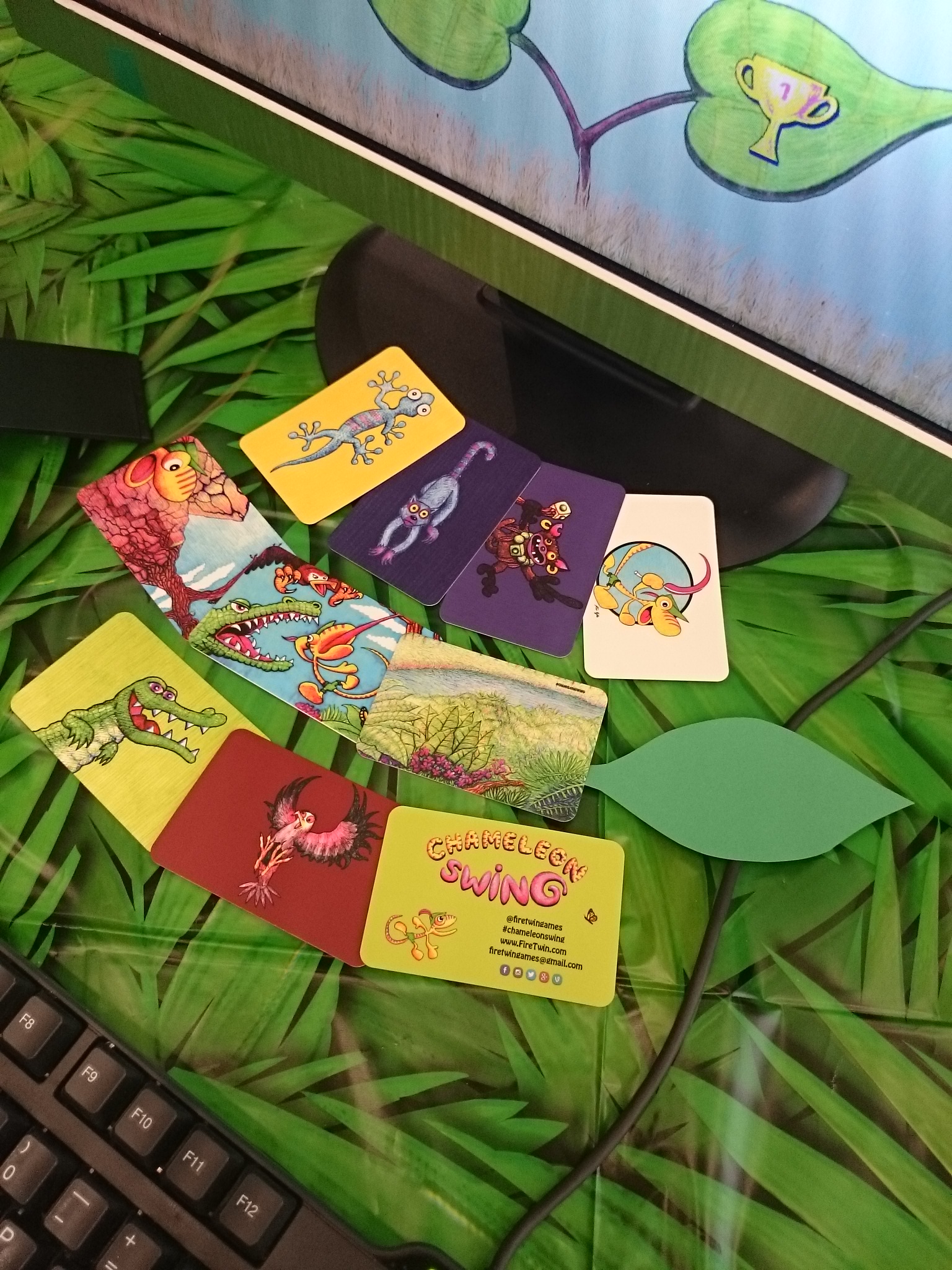 Armed with badges, cards, and (most importantly) sweets as prizes, kids couldn't help themselves in trying to achieve high scores – and it heated up, becoming more competitive as the hours went by.
The top scoring chameleon addicts!
837 M - J Snake (Joshua)
681 M - CBUK
616 M - Power Lord of Donuts JBT -
460 M - Mighty J Jackson
459 M - kezia
449 M - Owen Da Pro
444 M - the legend 27
442 M - Tom D Beast
442 M - simmoooonnnnn
And many more great scores!
Joshua will be receiving his prize very soon :)
On Saturday, as an added bonus, Chameleon Swing picked up the GEEK 2017 player's choice award. A very big thank you, to those who voted for us! We chilled with Indie friends at an amazing 60's US diner and later played retro games: Turtles in Time on the SNES and watching Jack run around in VR playing the new Resident Evil. Sunday was just as busy and rewarding, but we were getting a little tired as three long days on your feet does take its toll.
A general call out to the Indie developers who were there making it such a fun and enjoyable event – cheers guys!

MaoMao Castle - @asobitech
Balls – JasonTuyenGames @xanjos
Space Toads – @SpaceToadsGame
Bullion – @ledaentertain
Super Space Slayer 2 - @PlasmaBeamGames
Super Arcade Football - @SuperArcadeFtbl
Gemstone Keeper - @gamepopper
Beasts of Balance - @BeastsofBalance
All in all, we can honestly say that we benefited hugely from GEEK 2017. With only three weeks to prepare, we came out smelling of roses and really discovered our core audience for our game. Kids! They really enjoyed the simplicity of the swinging mechanic and the smooth flow of gameplay. Although, that didn't stop the parents from having a go!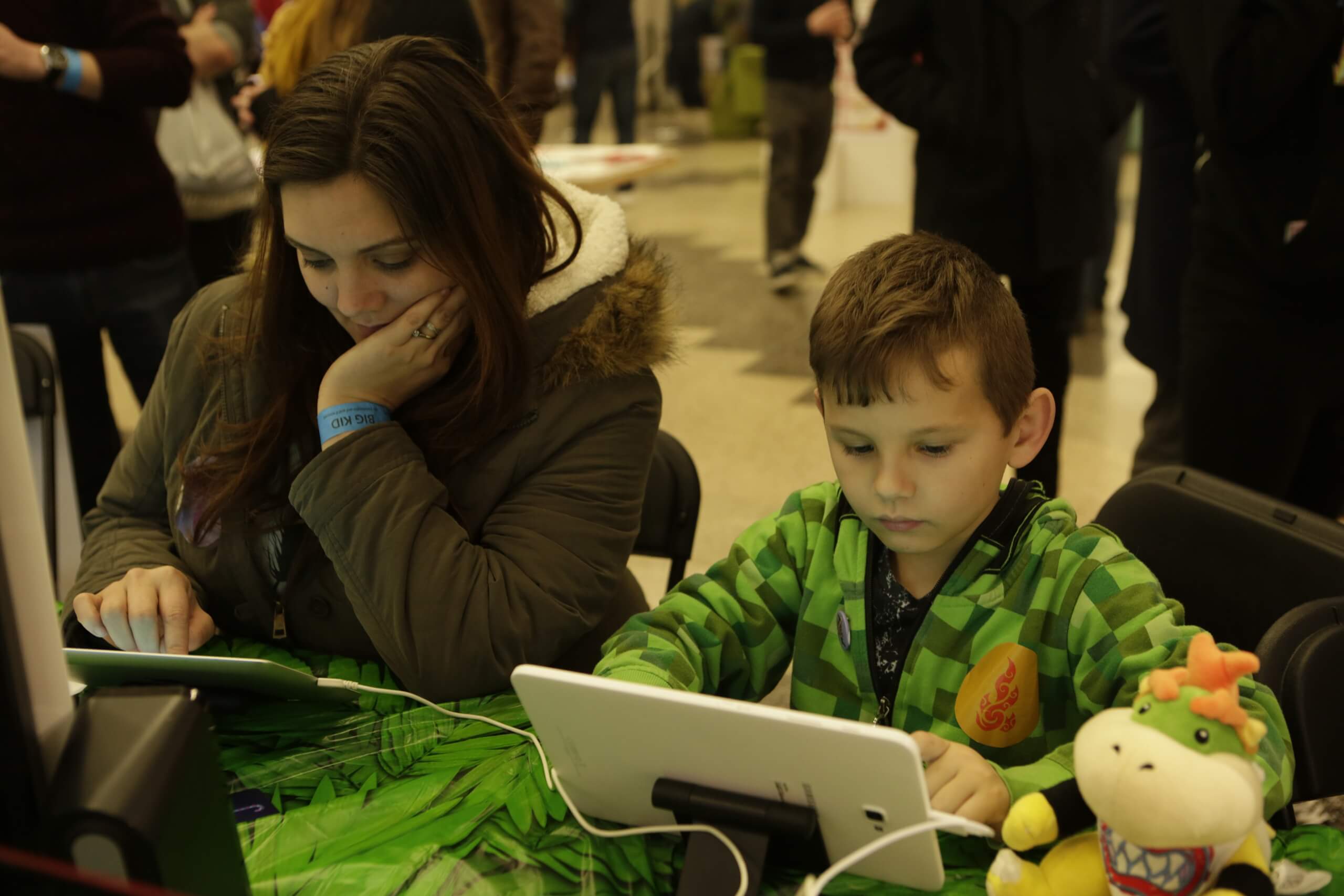 So what's on the horizon for Chameleon Swing?
We were able to get a ton of feedback and we know now how to make the game super-duper awesome for all of you. We will be adding more tree variations, more special abilities, and more bugs– not to mention the one thing everybody loves: particle effects!

Don't forget to give Chameleon Swing Beta a try on Google Play: here
The iOS version coming soon.
Thanks for reading,
Kier & Jack
@firetwingames
Want to learn a bit more about us? Check out these interviews:
Interview #1
Interview #2
Interview #3