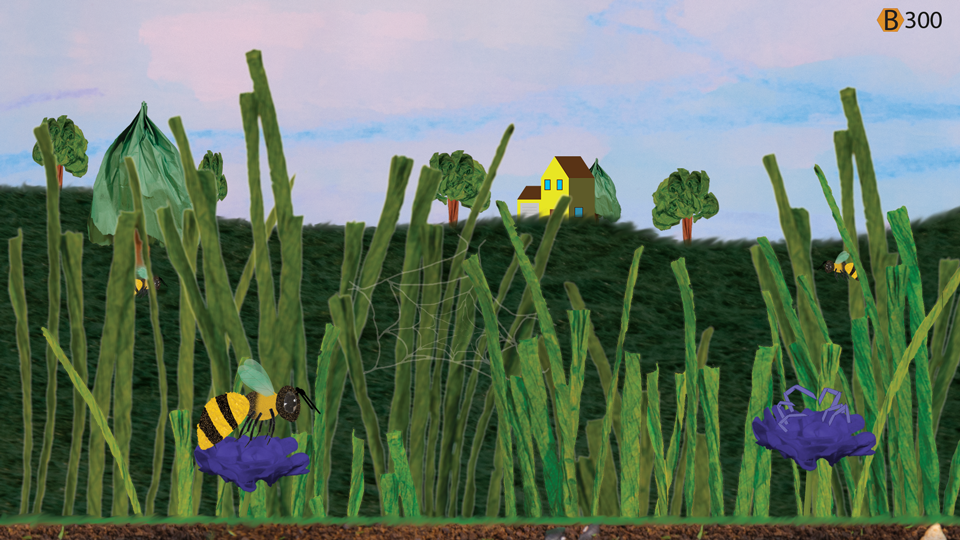 Why Buzz Whizz: Bees and Why Educational Games
If you've been following along, you know that our goal with Buzz Whizz: Bees is to put kids into a fun, immersive experience where they must create a sustainable colony of bees. They will get to experience the world as many different types of bees from around the world. They will gather resources, protect the hive, defend the hive, and face obstacles and challenges that bees face on a daily basis.
At the same time, we want to ensure that Buzz Whizz: Bees is useful as a teaching tool for parents and educators. As such, we have hired an Instructional Designer to help us create a fun, educational environment for our players. We have also formed an advisory board of educators and parents who will be helping us design the educational aspects of the game. The end result, we hope, will be a new way for kids to learn about the world around them.
I talk about why we're creating Buzz Whizz: Bees and why we are passionated about educational games in the video below.
Latest Status
Aside from making some great progress on pulling a community of people together who are interested in helping us build a great educational game, we have also made some progress in the creation of the game itself. At this point, we only have a few more physical textures or objects to photograph and place in the game before we can call the prototype done. You can see some recent gameplay footage below.
We are also transitioning all of our animations away from PNG sequences to a combination of JSON and ATLAS files created via Spine. This will help us keep the size of the game small for play on iOS and Android devices. It also makes implementing the animations in Unity more efficient. You can check out the new animation for the American Bumblebee character in the video below. This shows the animation in both Spine and after being imported into Unity.
Concept Art
We have our character artist working on concepts for new bees that we will be adding in the future. So far, she's been researching the Miner Bee (with the help of a few Entomologist advisors). Below are some sketches of what she's put together so far.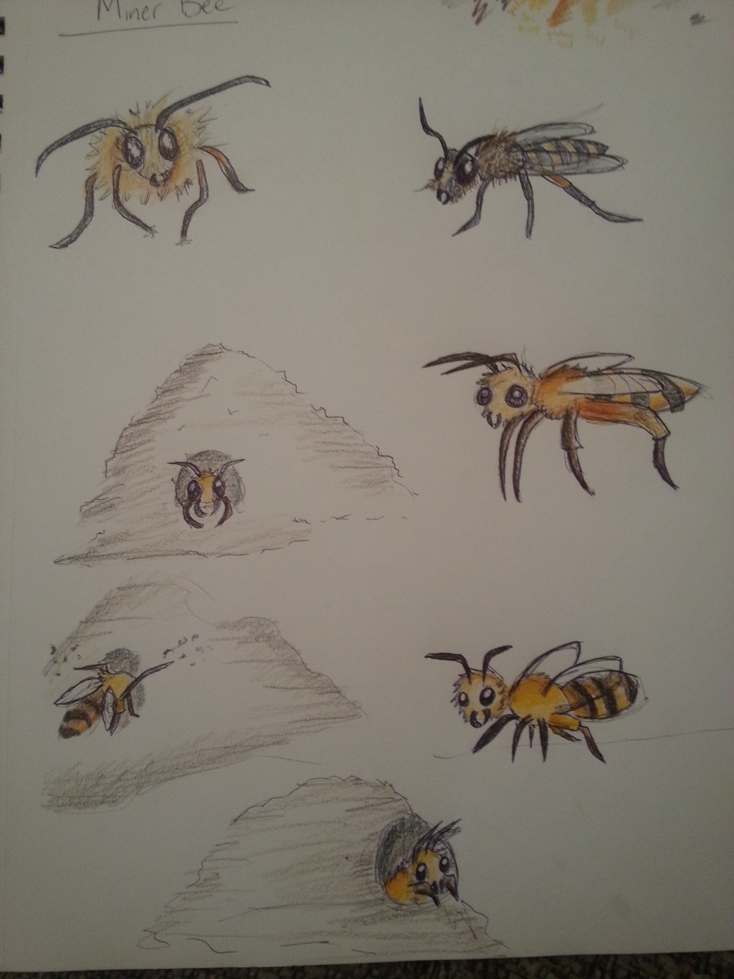 it's been a great couple of weeks with regards to progress on the current prototype, concepts for the future, and for making contacts that are willing to help us build a great game.
Thanks for reading!
Coy