The Piecemaker
The Piecemaker is the cheapest, weakest, and yet the most reliable defence at your disposal. It's a rapid-fire turret that finds great use in clearing waves of weak enemies, such as Viral. With upgrades, the Piecemaker can also provide a cheap counter to tougher enemies such as Scorps or Bloodhounds.
Its pin-point accuracy and fast firing rate mean that the Piecemaker provides the most consistent damage output for your energy. Its cost-effectiveness, upgrade options, and capability against large numbers means that the Piecemaker is a staple of any solid defence.
Barrel Upgrades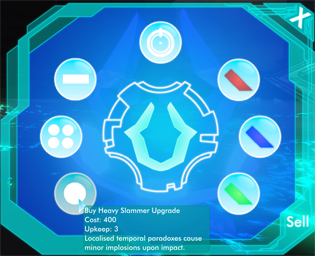 The Piecemaker upgrades provide the largest variety of roles available to any of your turret options. Any turret position can be altered to increase its effectiveness against solid numbers, clusters of enemies, or tougher enemies.
Shredder Shot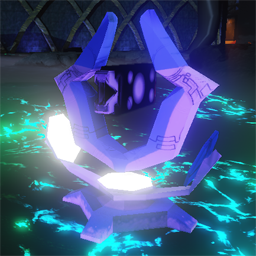 The Shredder barrel functions like a shotgun, blasting superheated plasma in a large arc towards its target. While providing improved control of Viral mobs, the Shredder truly shines when faced against large enemies at close range, tearing them apart as befits its name.
While it has a fairly expensive up-front cost, it has one of the cheapest upkeep values in the game. Meaning you can have several up over time with a relatively small impact on your economy. Due to their short range, however, Shredders are best placed on turrets close to high-traffic areas, or closed-in locations, to make the most of their up-front damage.
Heavy Slammer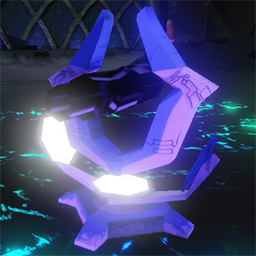 Slammer rounds implode on impact, causing heavy damage to anything around them. As the name suggests, the Heavy Slammer shoots big Slammer rounds (which inflict heavy heavy damage). While the rounds are comparatively slow, they make up for it by hitting pretty much anything nearby the point of impact, making them worthwhile against hordes of weak enemies, like Viral.
Like the Shredder, the Slammer trades a larger upfront cost for less of an upkeep. Slammers gain a longer range over other Piecemaker variants, but their slow projectiles often mean they won't precisely hit their intended target (anything directly behind it gets blasted). Placing them on high positions synergises with their long range, giving them more opportunities to take advantage of their implosive projectiles.
Quad Cannon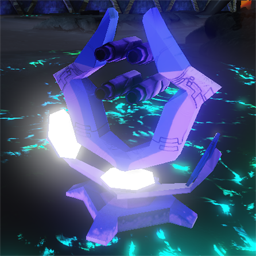 Mounting another two barrels on top of the two existing may not seem all that effective (or efficient), but that's because nobody actually tried to yet. The Quad Cannon increases the rate of fire for the Piecemaker dramatically, improving on its strengths, but otherwise doesn't provide the extra benefits that the Shredder and Slammer bring to the table.
The Quad Cannon is cheaper upfront, but has a large running cost. It provides an almost constant stream of accurate fire, which makes it synergise very well with Manipulation or Berserk effects, and especially work well in combination with other turrets.
I hope you've enjoyed this spotlight. Any suggestions and/or feedback for further spotlights is more than welcome. More info will be forthcoming!