On the misty night of last Friday, the August 17th, we engaged on a valiant battle against the winning team of Vectorama AirBuccaneers HD Tournament. The Byrz's Team, like they called themselves, wiped the floors with us regardless of our gallant efforts to fend off their nefarious Viking horde. These are the faces of the magnificent bastards who wrought havoc among our ranks on our own land.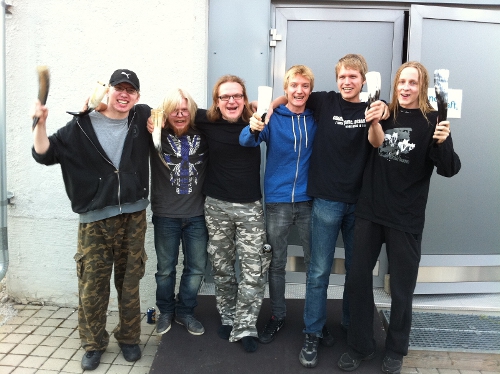 Winners from left to right: QazRa, arsotus, Masukka, Kerzaphin, Ilari Perämäki, Byrz.
The winning team was awarded with authentic drinking horns and a chance to get their voices into the game.
Congratulations to the winners and thanks for a great fight!
Our Boss, Tony, wasn't too happy when we mustered up enough courage to tell him of our loss: