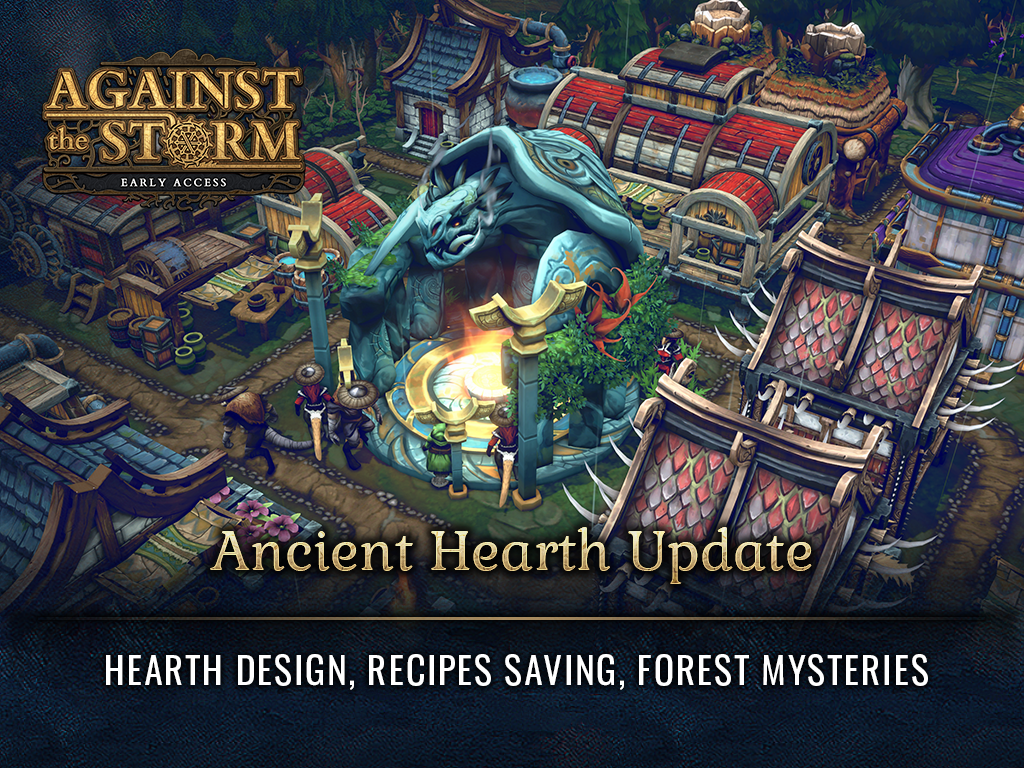 Greetings Viceroys!
It's the new-update-time-of-the-month already, so let's unveil the exciting new features:
Hearth redesign

Recipe Limit save/load

27 new Forest Mysteries

Ethereal Cornerstones

New icons
We also released a new trailer that depicts the essential changes from the previous 20+ Updates. Although many of you might be well familiar with the latest changes, we hope you'll enjoy it as a farewell to the previous Hearth design.
If you liked the video, we encourage you to give it a thumbs up and follow our channel for more content.
DEVELOPER NOTES
In today's update, we bring you quite a lot of balance changes, a few UX improvements, and some fresh new content. Most notably - a rework to the Hearth, 27 new Forest Mysteries, a nerf to the Cursed Royal Woodlands, and an improved tutorial.
Let's start with the Hearth revamp. To some extent, the Hearth is the most important building in the game - it's the heart of the colony, a symbol of the Holy Flame, a mysterious remnant of a long-forgotten era, and a meeting place for the villagers. And yet, until now, it looked a bit underwhelming. That's why we decided to replace the old model with something more impressive and better suited to the world of Against the Storm (it finally has a roof, yay!).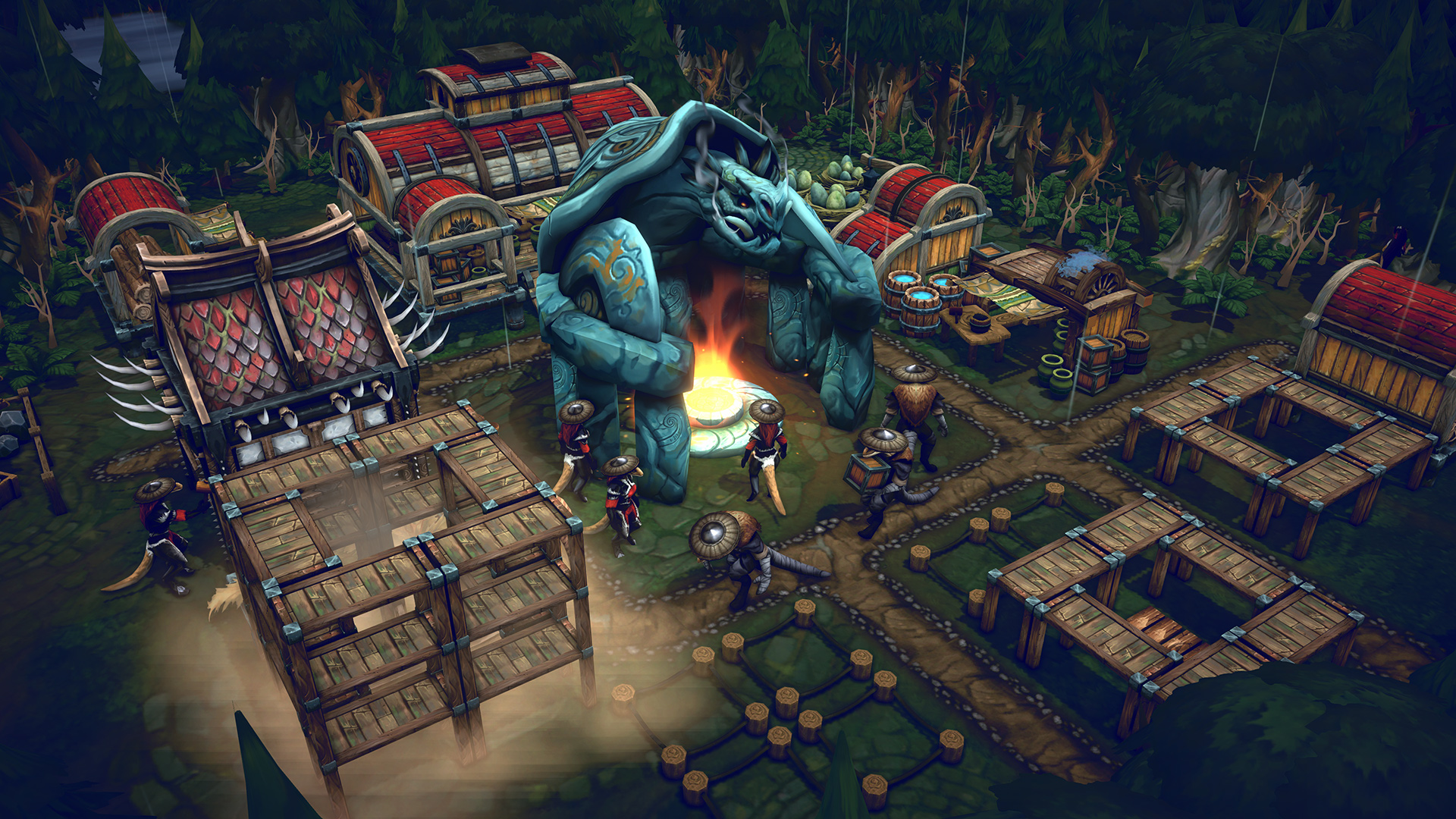 Ancient Hearth – Basic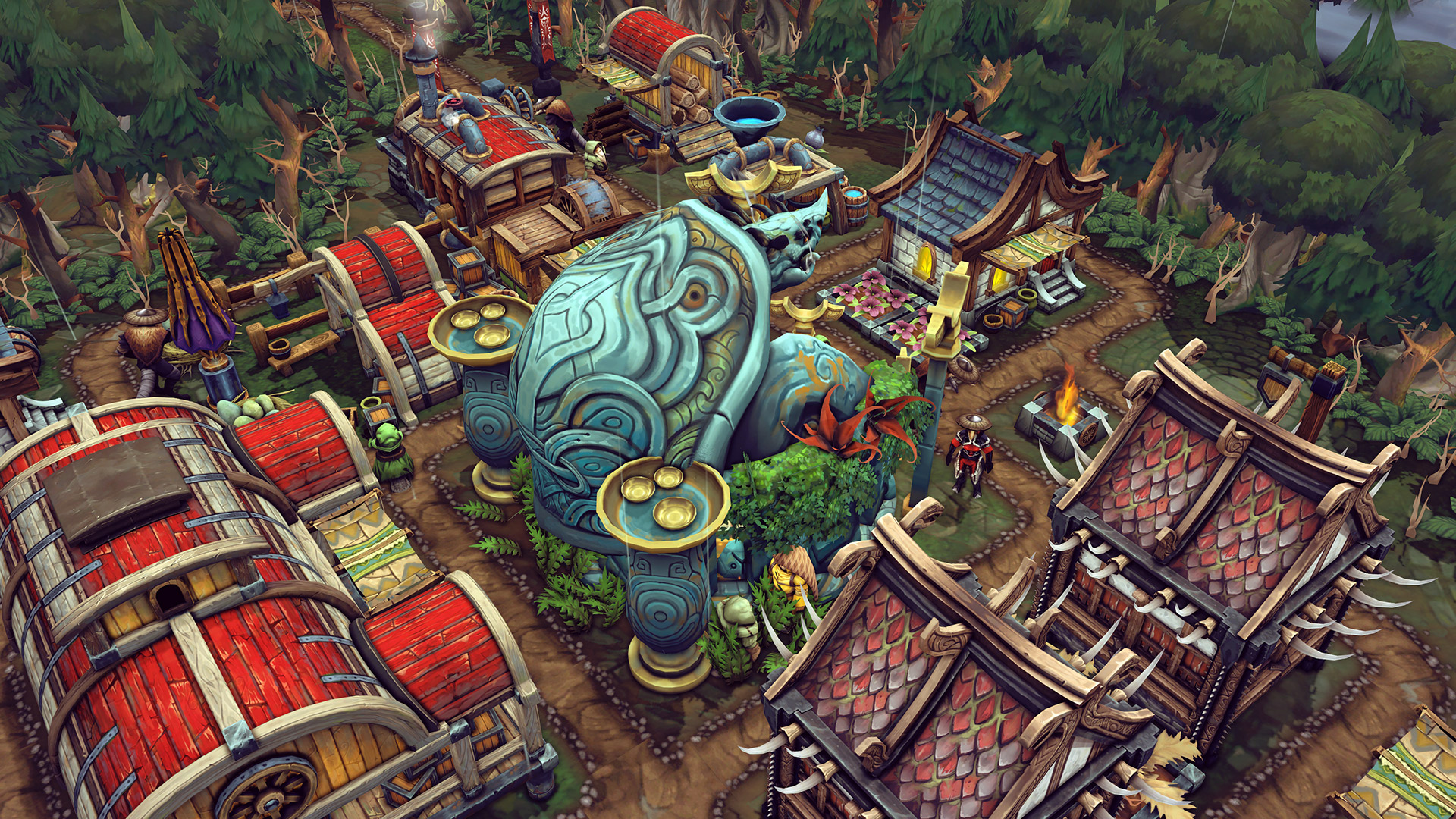 Ancient Hearth – District Level
But this is not the only change to the Hearth. We also decided to update the Makeshift Hearth's model (or "Small Hearth", as it is now called), and introduce a new type of resource dedicated to this building – the Wildfire Essence. It's a limited and rare material, used to construct Hearths, and can be acquired from Orders, Glade Events, and bought from Traders.
We also introduce 27 completely new Forest Mysteries and a thorough rebalance of most of the existing ones. We felt that a refresh to this system was long overdue, as it was not only too spiky at times (some effects were just too devastating too soon) but also had some technical limitations (some high-end effects were almost never drawn).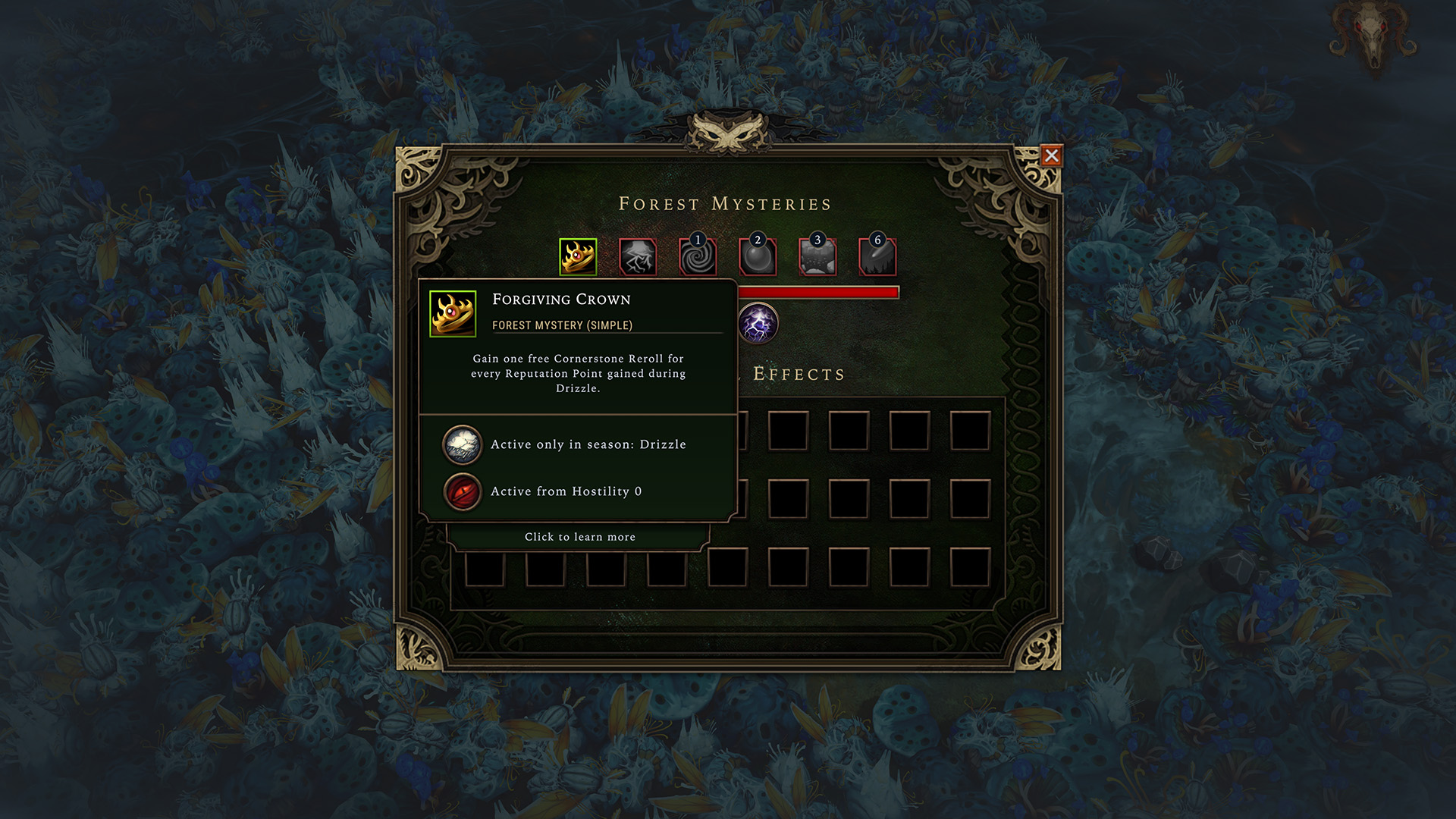 One of new Forest Mysteries – Forgiving Crown
Speaking of balance – we also took a closer look at the Cursed Royal Woodlands. After the last update, some of you correctly pointed out that this biome was overall too punishing. We decided to tune the difficulty down a bit and lower the requirements of the ghosts found in this region. We still want the Cursed Royal Woodlands to be a bit more challenging than other biomes but Restless Spirits should be more of a rewarding side-quest than an annoying obstacle.
Lastly, a rapid-fire list of some additional changes – we improved the first tutorial game to give new players a better experience when first launching Against the Storm, we added a new Ethereal status to some Cornerstones and Timed Orders (a forced pause when picking them), we changed how traders arrive in the settlement (no more repeats), changed the recipe for Crystalized Dew, improved the Blightrot Overlay, added a save/load function to the Recipe Panel, replaced over 90 icons with new custom assets, and much, much more.
Recipes Limit Saving
We hope you'll enjoy the new changes. And if you'd like to share your ideas for upcoming updates, here are some useful links:
Have fun and may the storm be gentle on you,
Eremite Games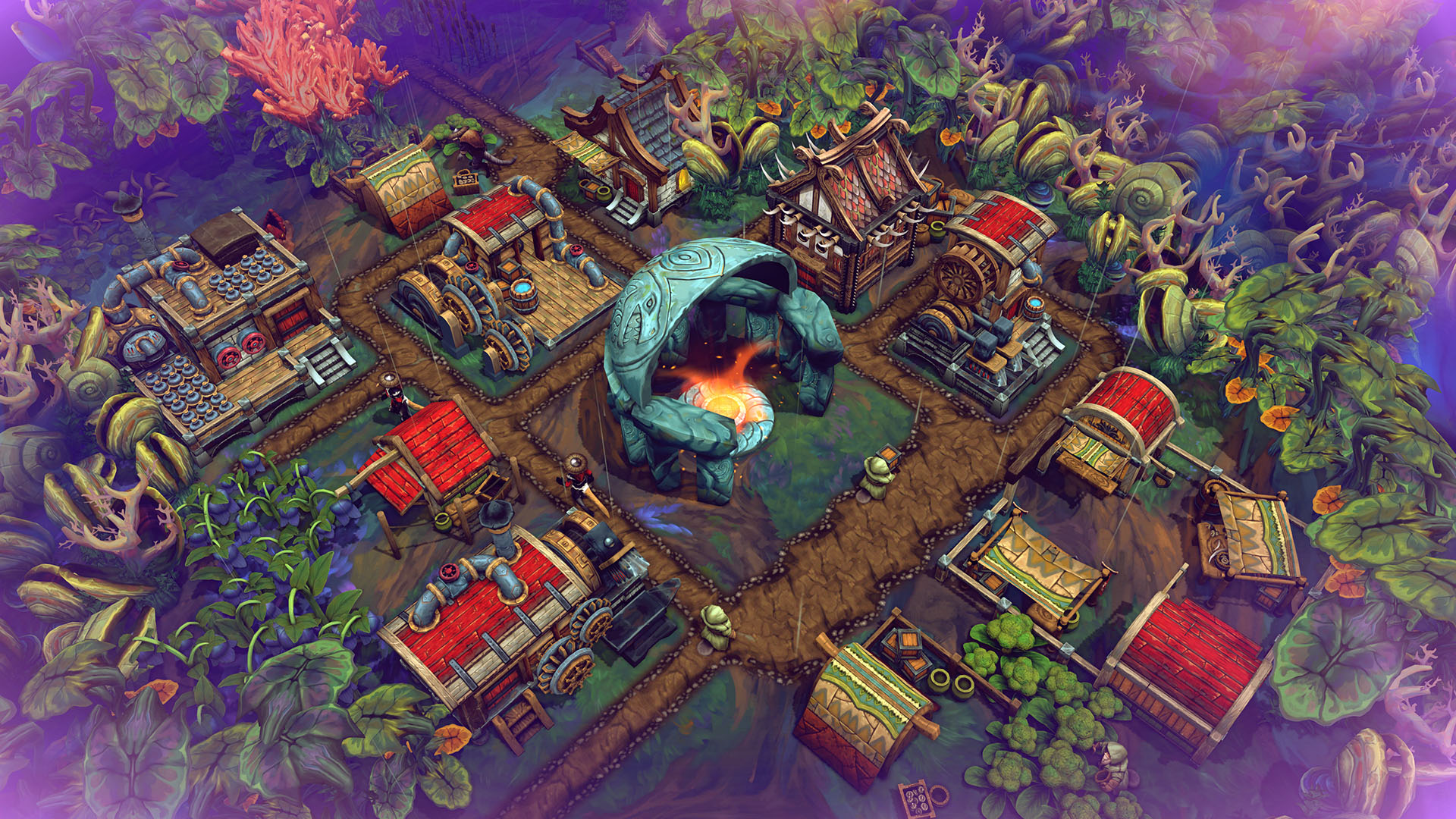 Small Hearth – Basic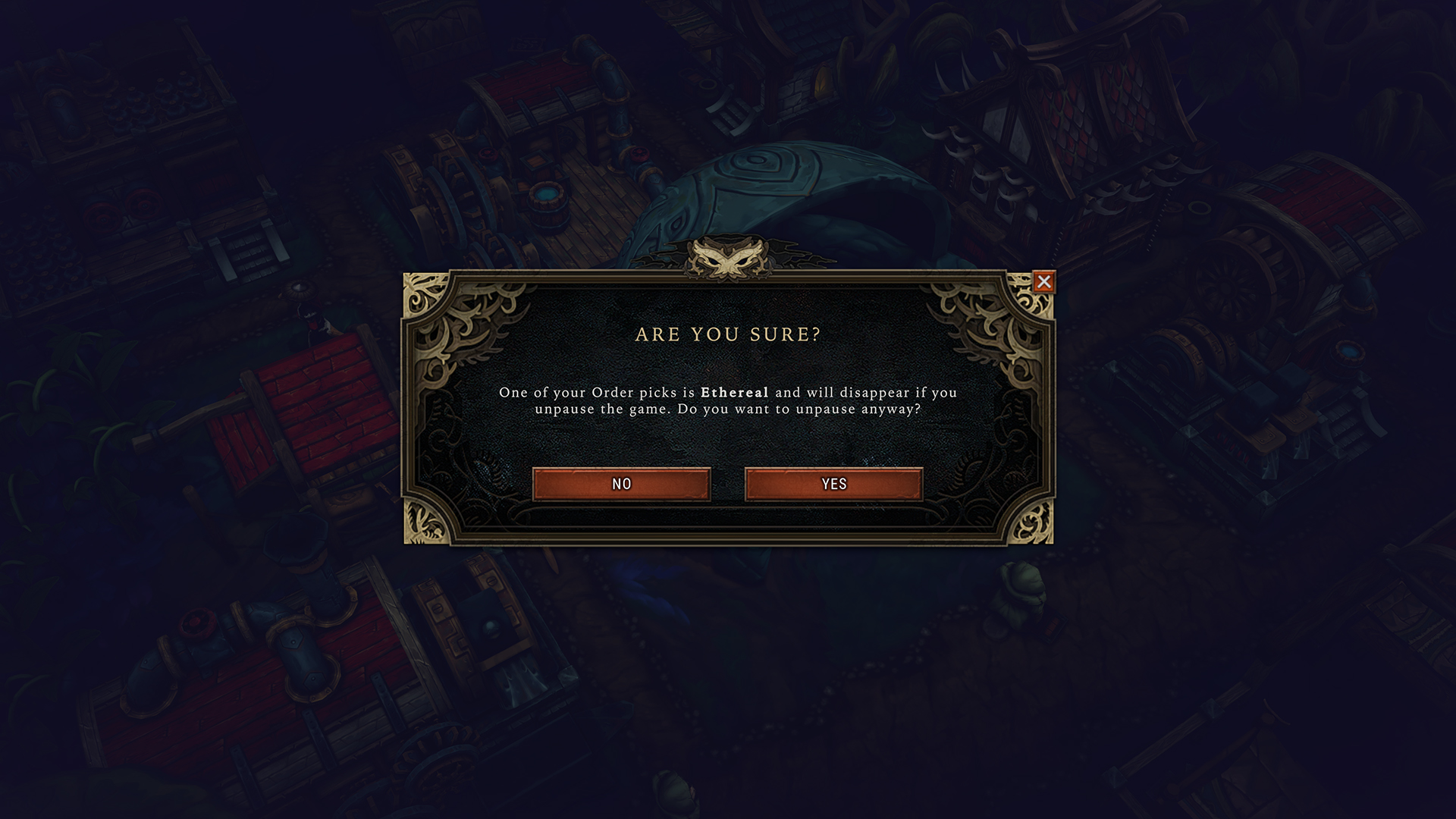 Ethereal Warning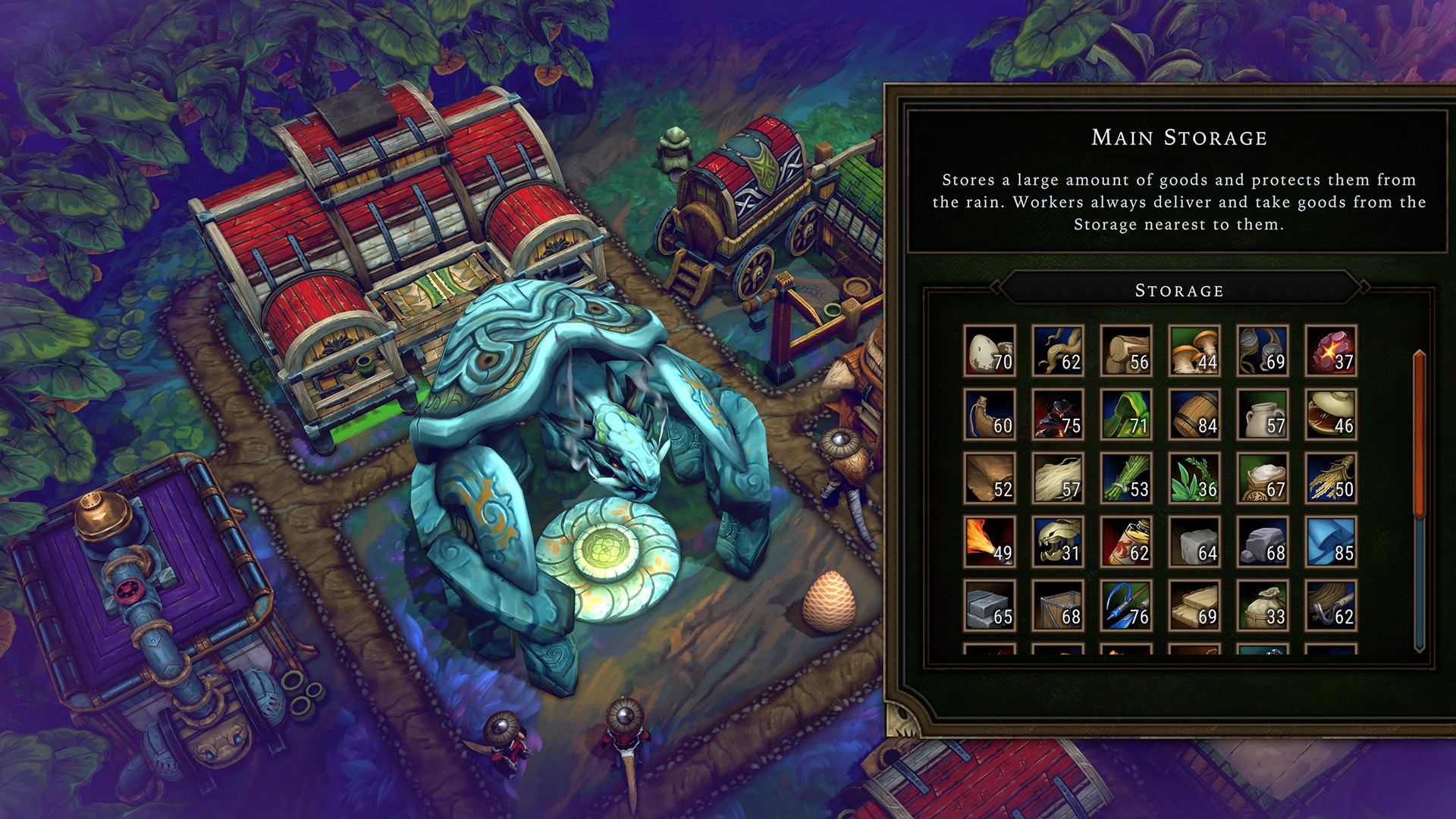 New icons