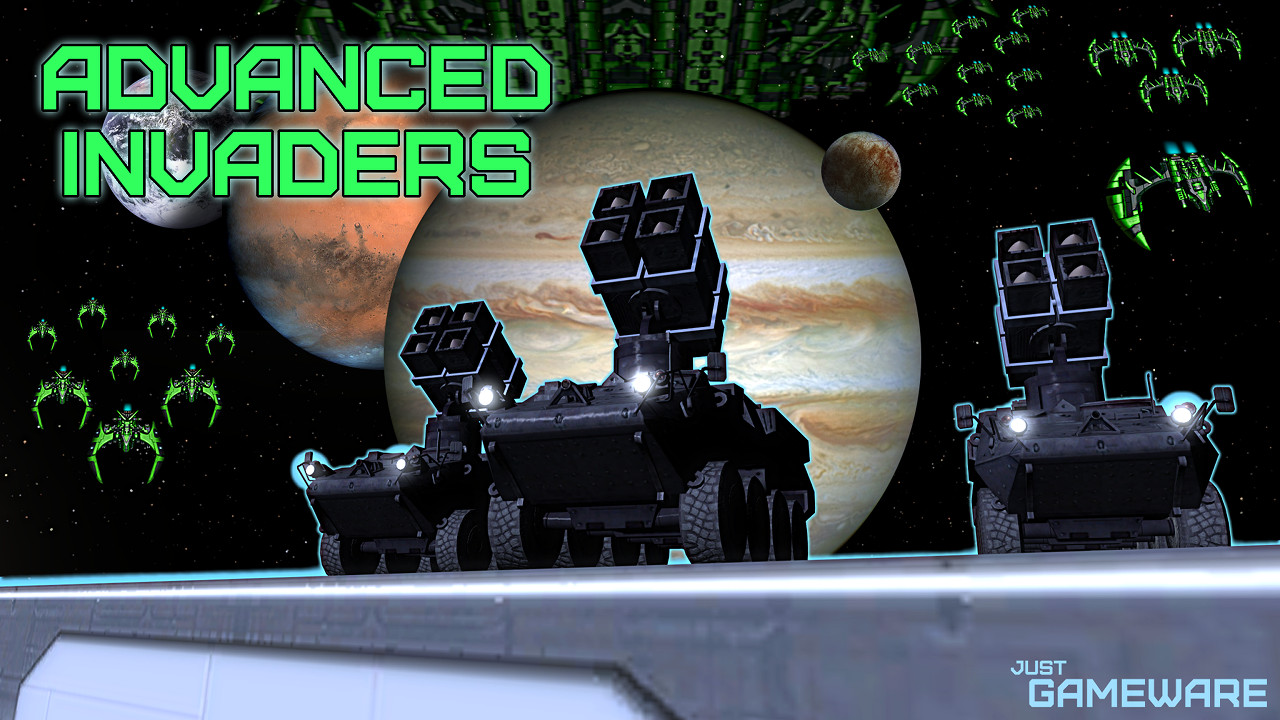 This is the first Unity game in development by Just Gameware, and it's a first live kickstarter too.
Advanced Invaders is basically variation on classic Space Invaders, with campaign set throughout the Solar system. Naturally, it will be a game with a lot of updates compared to its ancient role-model, with clean, fun gameplay and smooth controls. Perhaps more in line with mobile platforms than to be considered a full-blown desktop game, and carrying the spirit of retro arcade machines too.
The game is set to be released for Windows, Linux and Android. However, if the kickstarter succeed, the game will also be free and open-source, where whole Unity project dir of the game will be available along with the game builds. Code will go under BSD license and all art/audio stuff under CC0/CC-BY/CC-BY-SA. With the project dir, game might also serve as fine example to everyone interested in learning Unity (at least in building classic 2D arcade games).
Open-source element is one of the biggest reasons why we would like this game to succeed on kickstarter. Since the game would be free, funds obtained through crowdfunding would also be the final money the game earns. And those funds are enough to cover both the game development costs, plus donations to various open artist and composers, whose work will be used in the game.
Advanced Invaders will be a fully rounded game and this is an insight in some of the main elements that the game will deliver:
Main game with progression map and 5 + 1 action-packed levels all around the Solar system. +1 because one level in the main game will be very special, much different than the rest, and more-or-less a different type of game.
One unlockable game mode, once the main game has been beaten.
Difficulty level in spirit of retro arcade machines.
Four types of standard enemies, each with its own unique attitude and destructive arsenal, and two big bad bosses.
Four different types of weapon in player's arsenal and a few unique to the aliens, not available to the player.