Hello, friends!
Another day, another patch :) And now for the patch changes: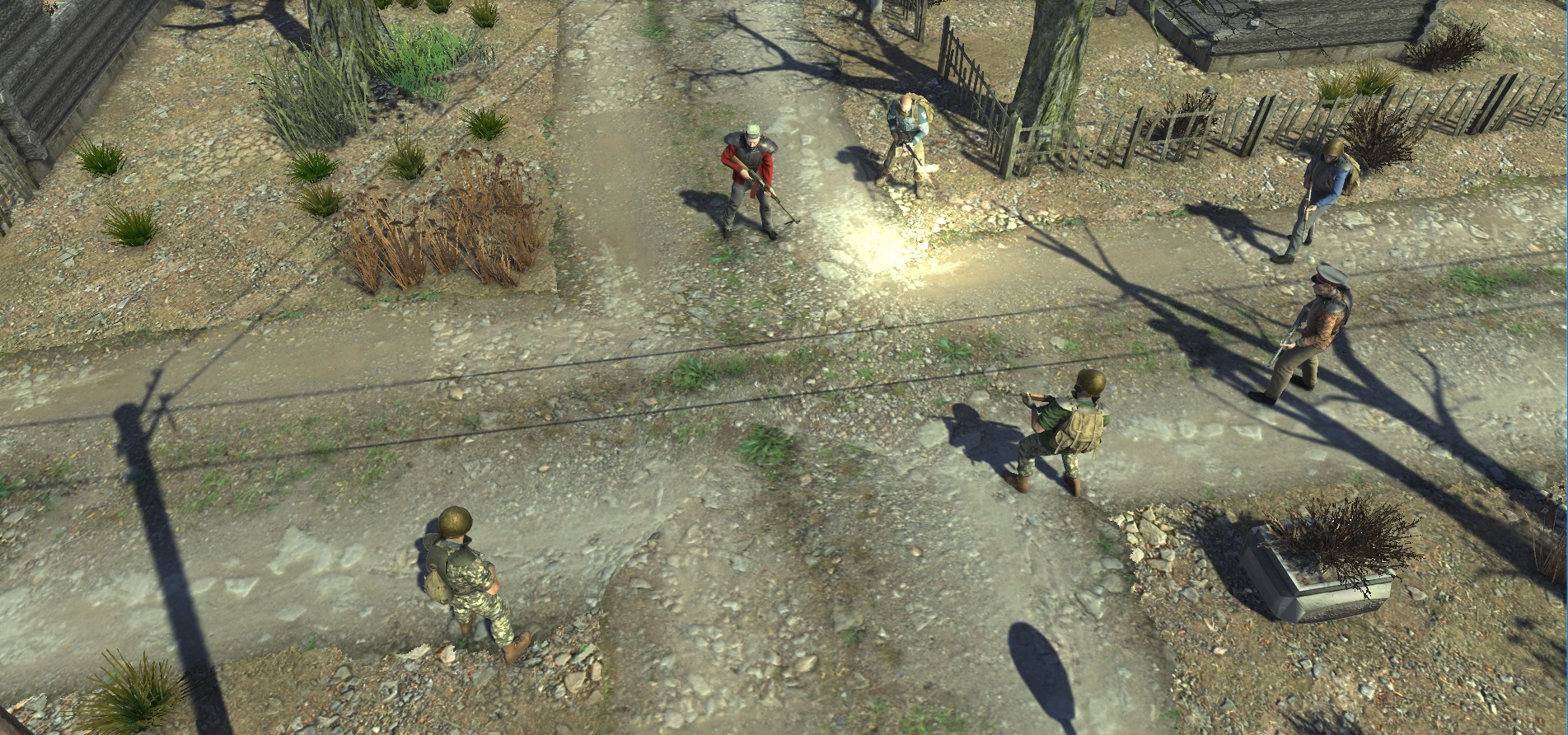 New skill: "Automatic firearms" for assault rifles and machine gun;
Added a separate slot for gas masks in your inventory. Now you can combine them with helmets;
Better visuals for books and notes;
New additions to the Factory quest line (now you can finish it);
Better pathfinding for companions (for example, they don't block you in doorways);
AI now can use legs to strike during battle;
Better visuals for options menu and dialogues;
New weapons and items;
Human characters now can open doors;
New battle mechanics: kick weapon from hands, blind...
New animations;
Fixed the distances on which you can start the conversation;
Now there are changes in Otradnoye after the elections (after some time);
Better quality for the cinematic "Trip to Otradnoye" (60 fps);
Added the ability to scroll the journal;
Added the ability to switch between Global map and Local map;
Fixed the bug when hero could walk even while being over encumbered;
Fixed the bug where the game could have freeze during the dialogue with Dan;
Fixed the auto picking of resources during crafting;
Fixed the "laging" of companions during battles;
Fixed the spawn of enemies in random encounters;
The random caravans now have 33% more goods for sale;
The characters with higher Endurance and level now have higher health;
Many-many minor bugs are fixed!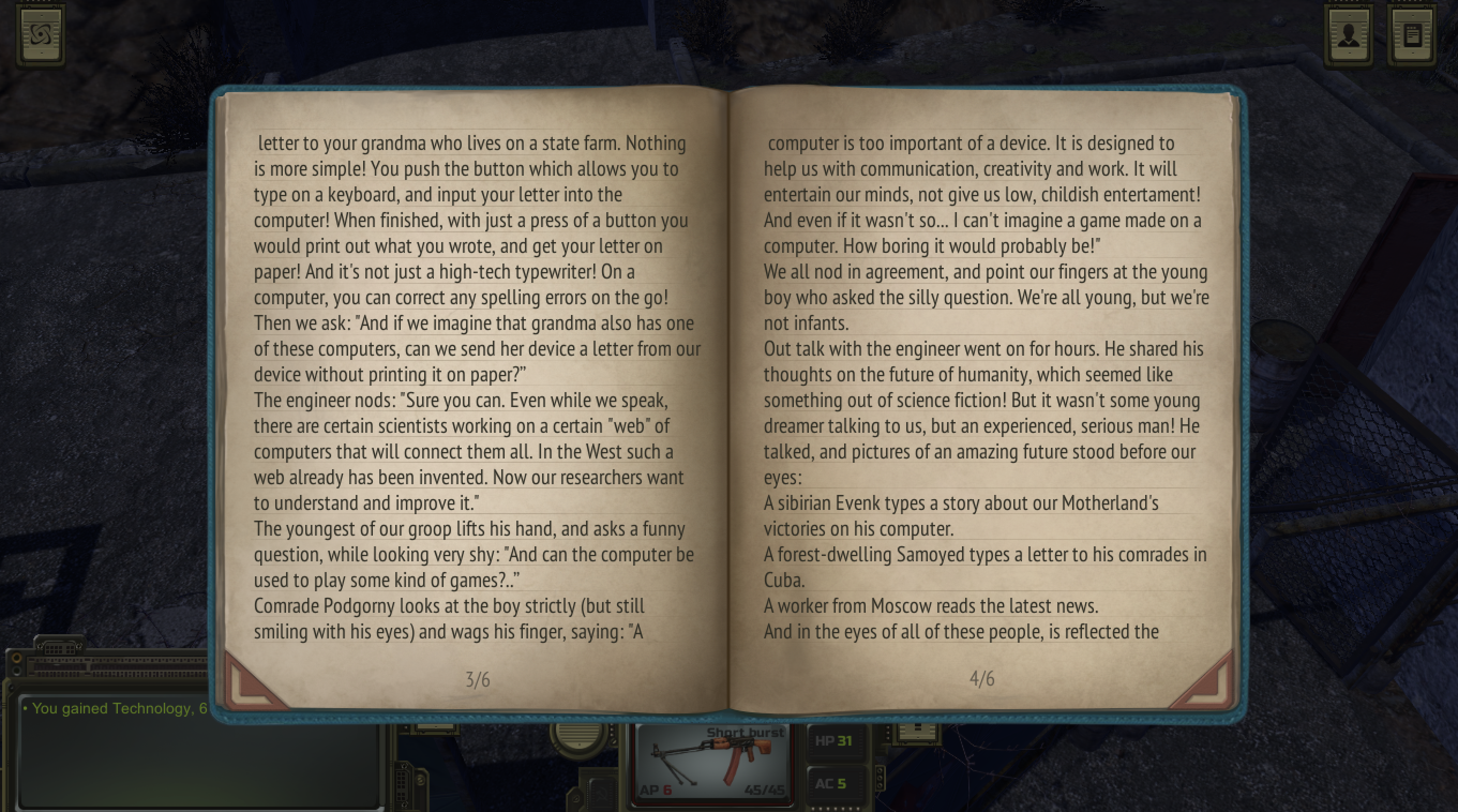 Best wishes,
AtomTeam