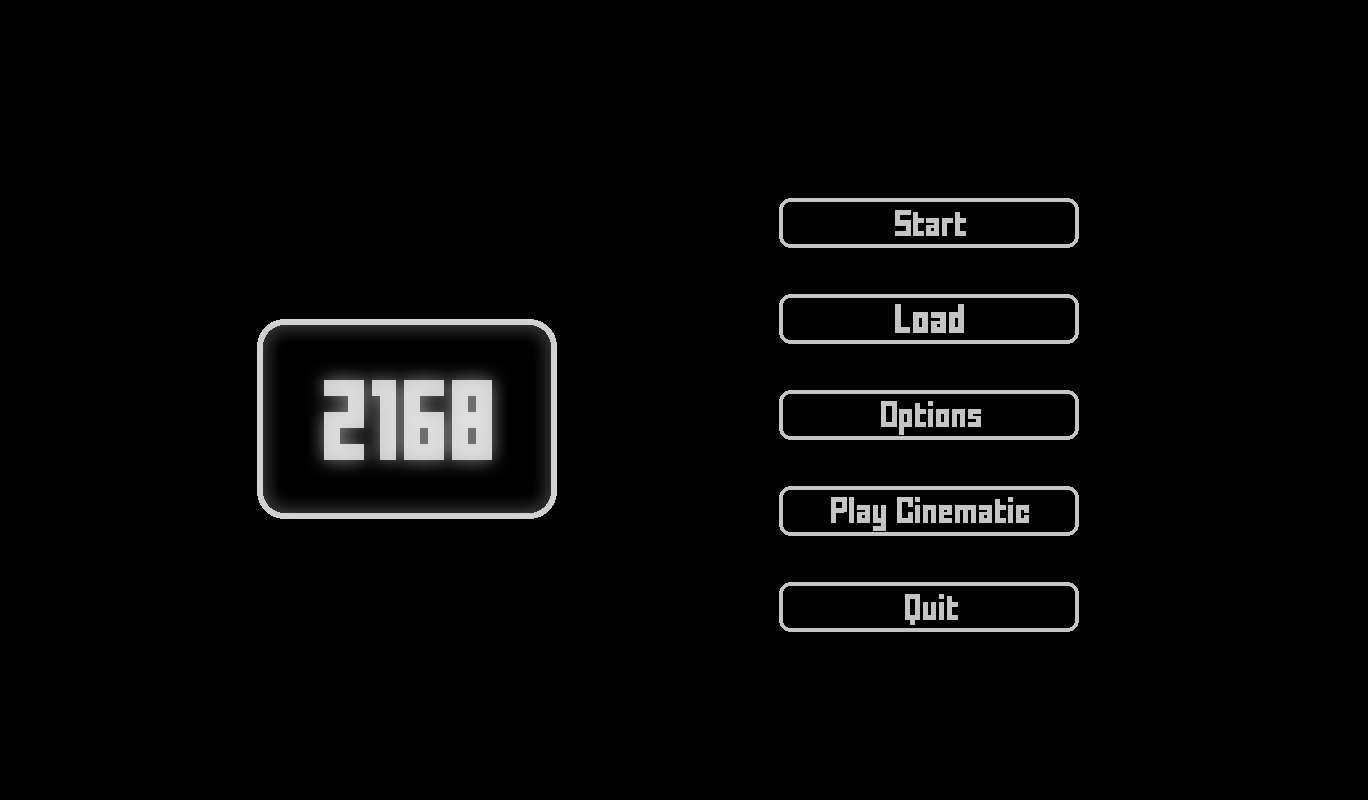 '2168' is an unconventional puzzle game all about making moralistic choices in a morally-eroded future.
In this future, in the year 2168, the United States is no longer United; over fifty years prior, the US endured its third civil war, and it subsequently divided into five separate and autonomous nations: U.F.C. (United Federal Colonies), S.U.F.C. (Southern United Federal Colonies), the Republic of Texas, N.W.U. (North-Western Union), and New California.
Many technological advancements have occurred over the 150 years between now and 2168.
In the early 22nd century, much has changed. The new generation, Gen X5, was to be the first to be made completely from artificial means: biologically engineered sperm and egg cells mixed together in a test tube, after which being inserted in an artificial womb and being carried to term by a machine. This, supposedly, eliminated the chance for the next generation to develop birth and gene defects.
As a result, bearing children through natural means became illegal; eventually, every newborn was sterilized to prevent this entirely.
Our main character, William, just received his first apartment from the New Californian government, as well as being assigned his first job at Lakewood Infant Processing Center as a Quality Assurance Engineer.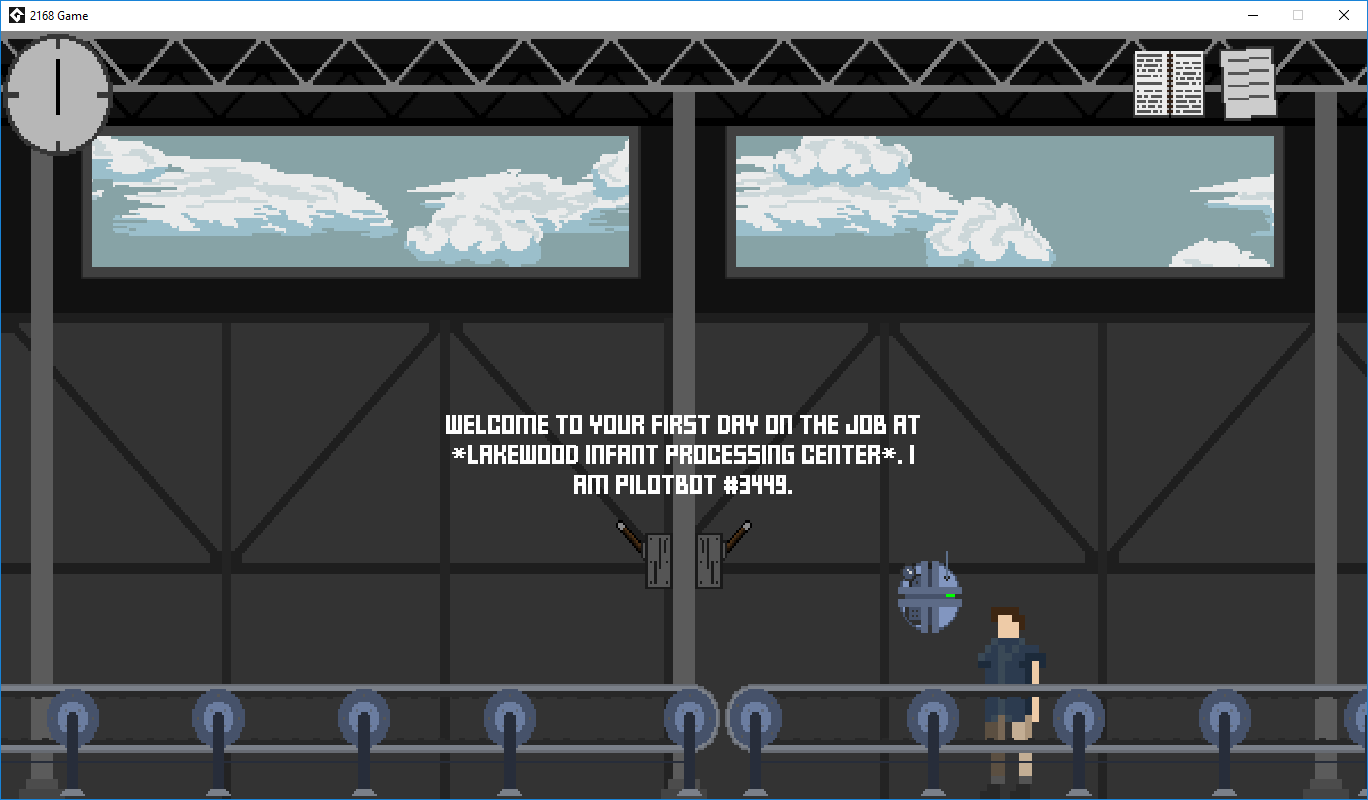 His job is to inspect each infant that arrives from the artificial womb center, to ensure that each of them is up to par with the New Californian Department of Social Services' standards.
By passing them for inspection, William earns a salary for each one he correctly approves.
The DSS's standards change daily, are fickle... and, to some, outrageous.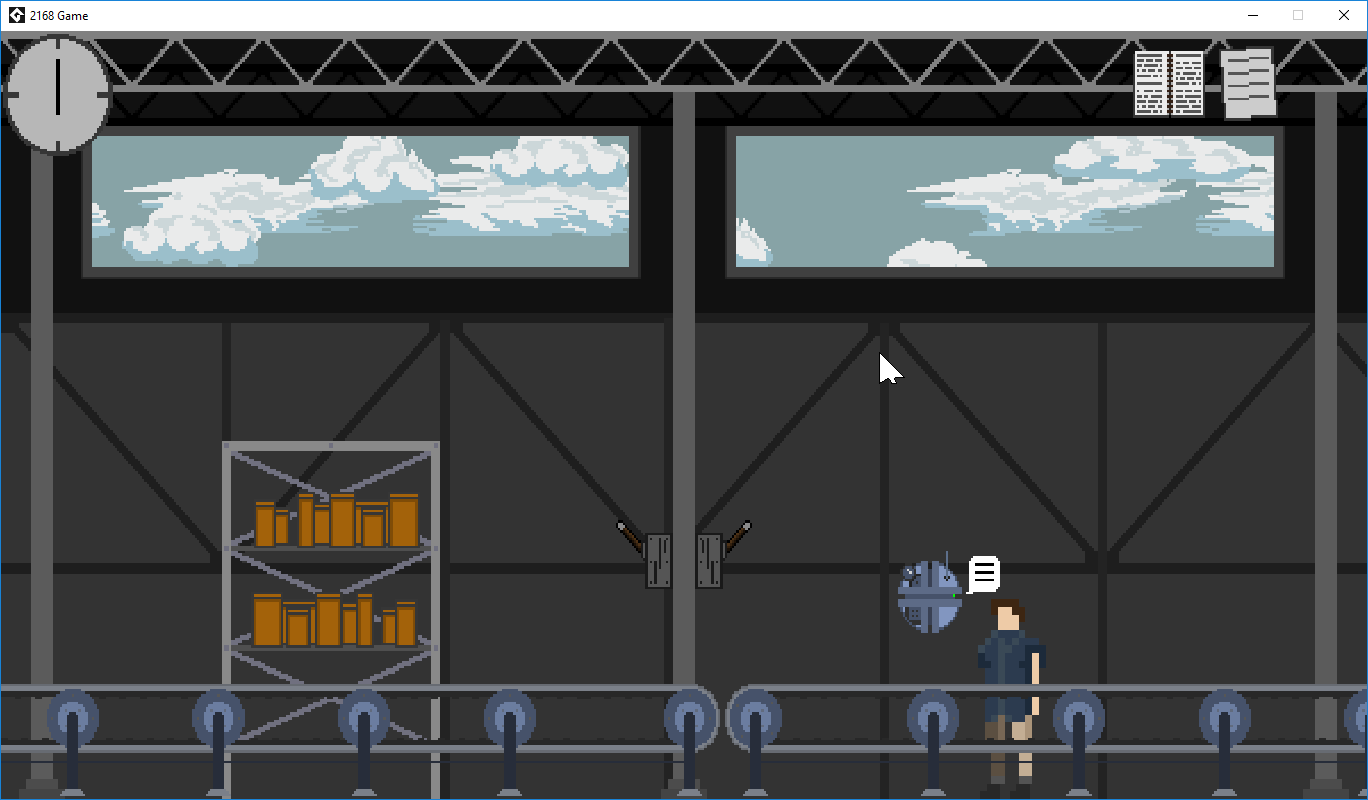 You, the player, will be making decisions on William's behalf.
Some infants will have different needs and assurances than others. However, making sure that they pass inspection is your highest priority in order to earn money.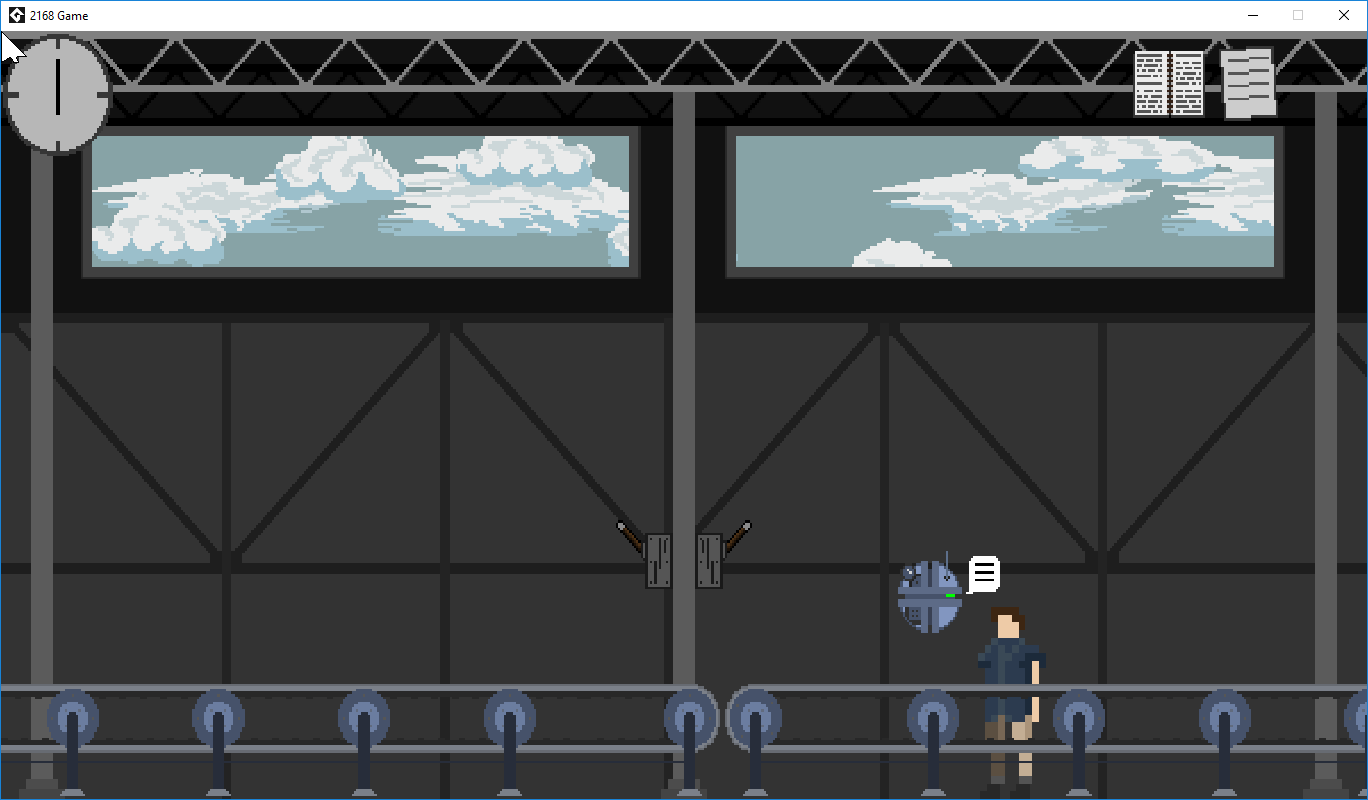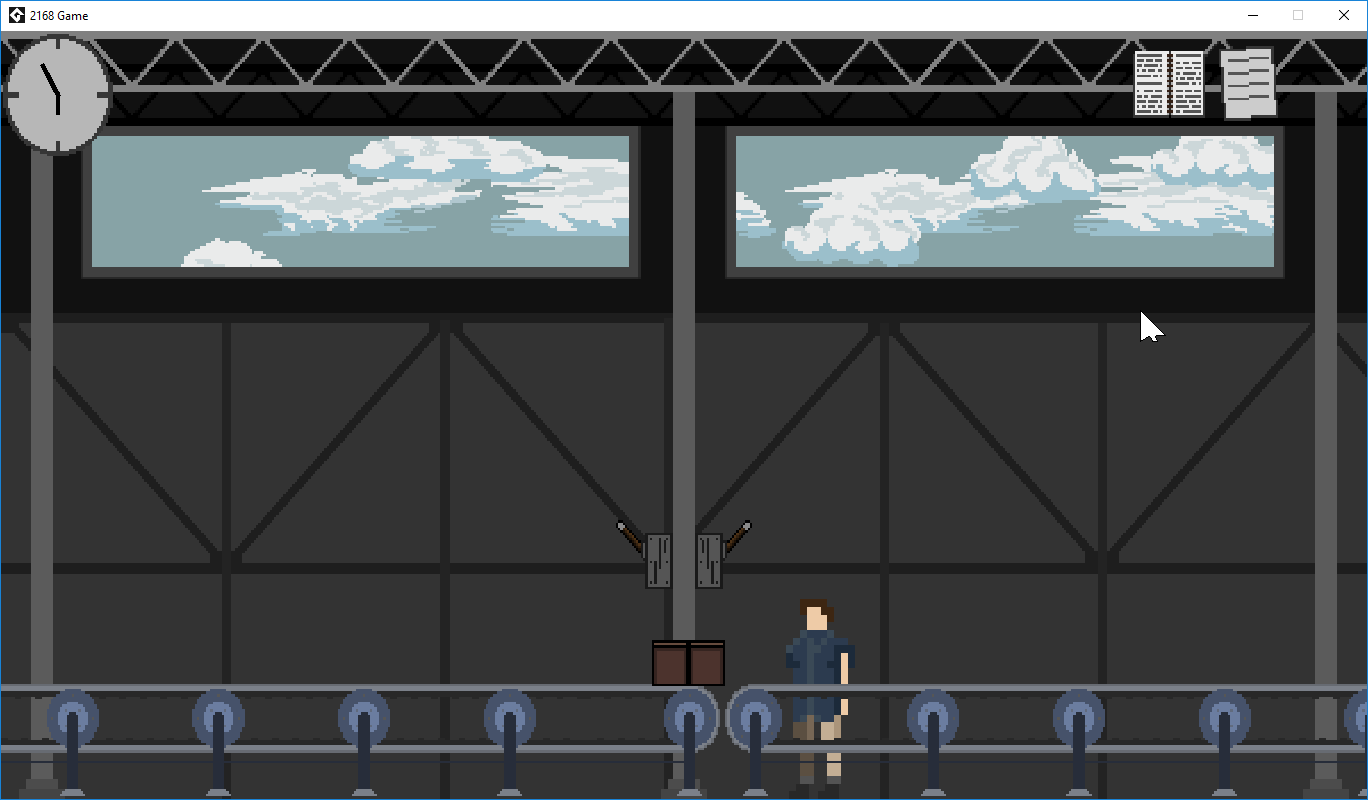 Of course, at the end of the day, you have to make rent payments, as well as eat, and... other things...
The anticipated release date of '2168' is August 4th 2018. This may change depending on my dev schedule.