I've added the ability to gain resource items from their corresponding providers. You can now hack away at trees and rocks to gain wood or stone. These two components will make up the basic crafting requirements you will often need to meet in game to make something. I may add more items later, but for now it's just these two.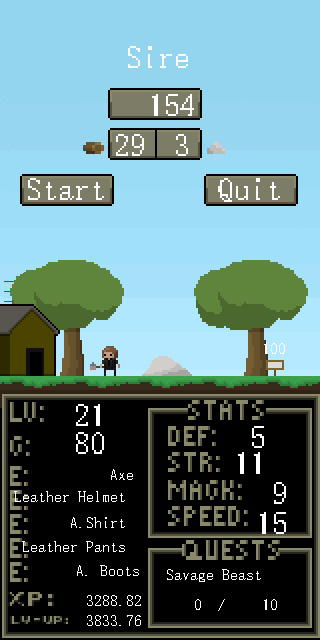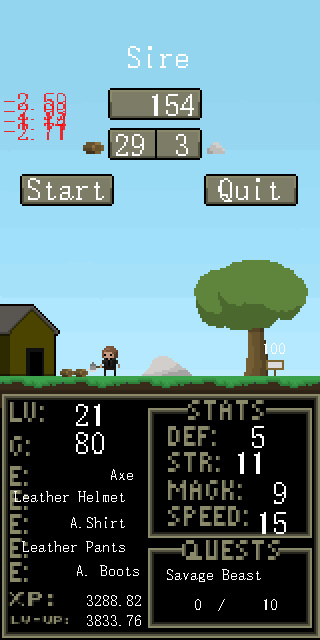 You can now build your own house. When you first begin the game, you will need to get the required materials for the house foundation, 30 wood, 15 stone. Upon collecting all materials you will then need to buy the plot, which you can do by clicking on the sign post. By doing so you will create the foundation for the house and level your home up by 1. At level 2, you will be able to enter your newly created home, but will have no furnishing. ( more content to come )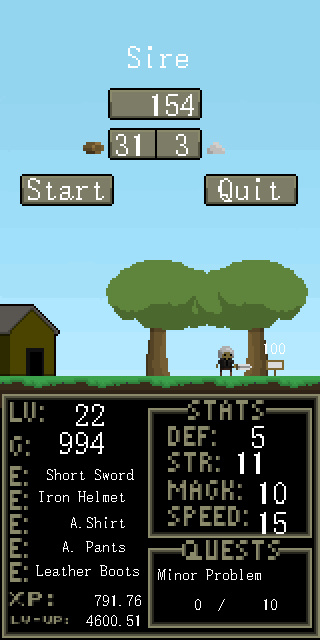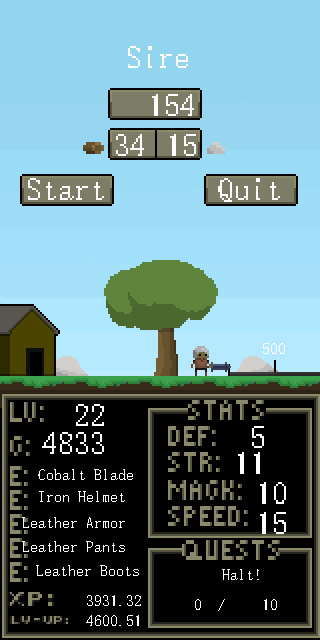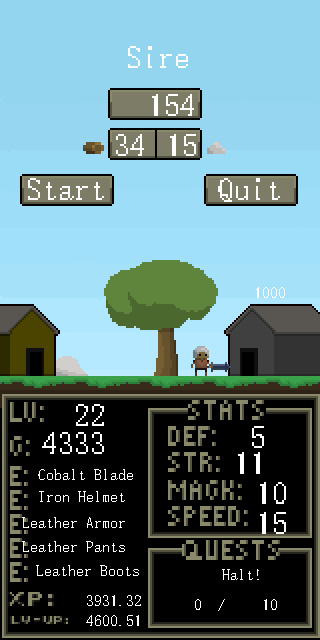 - You can now buy equipment from the shop, each visit will present a new cycle of items.
-All prices are show above item/equipment pieces inside shop.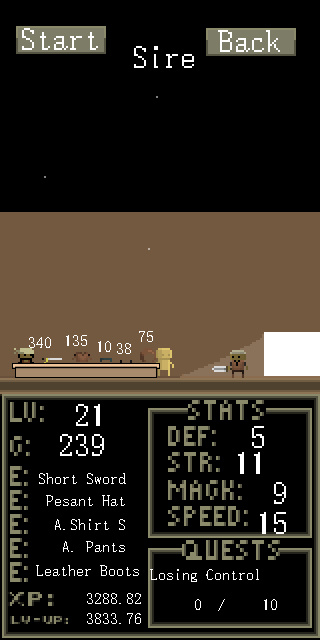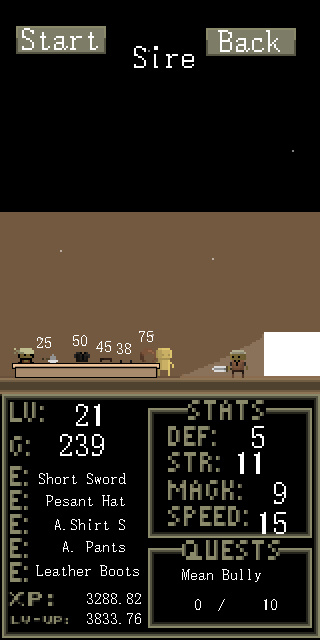 - Monster HP increased
- All items/pieces of equipment provide stat boosts. Will need to make a menu to see detailed stats.
- Split decision function added in; Allows player to change maps or retreat back to base camp at certain score point intervals.