The Carnival is in town! Largest update ever!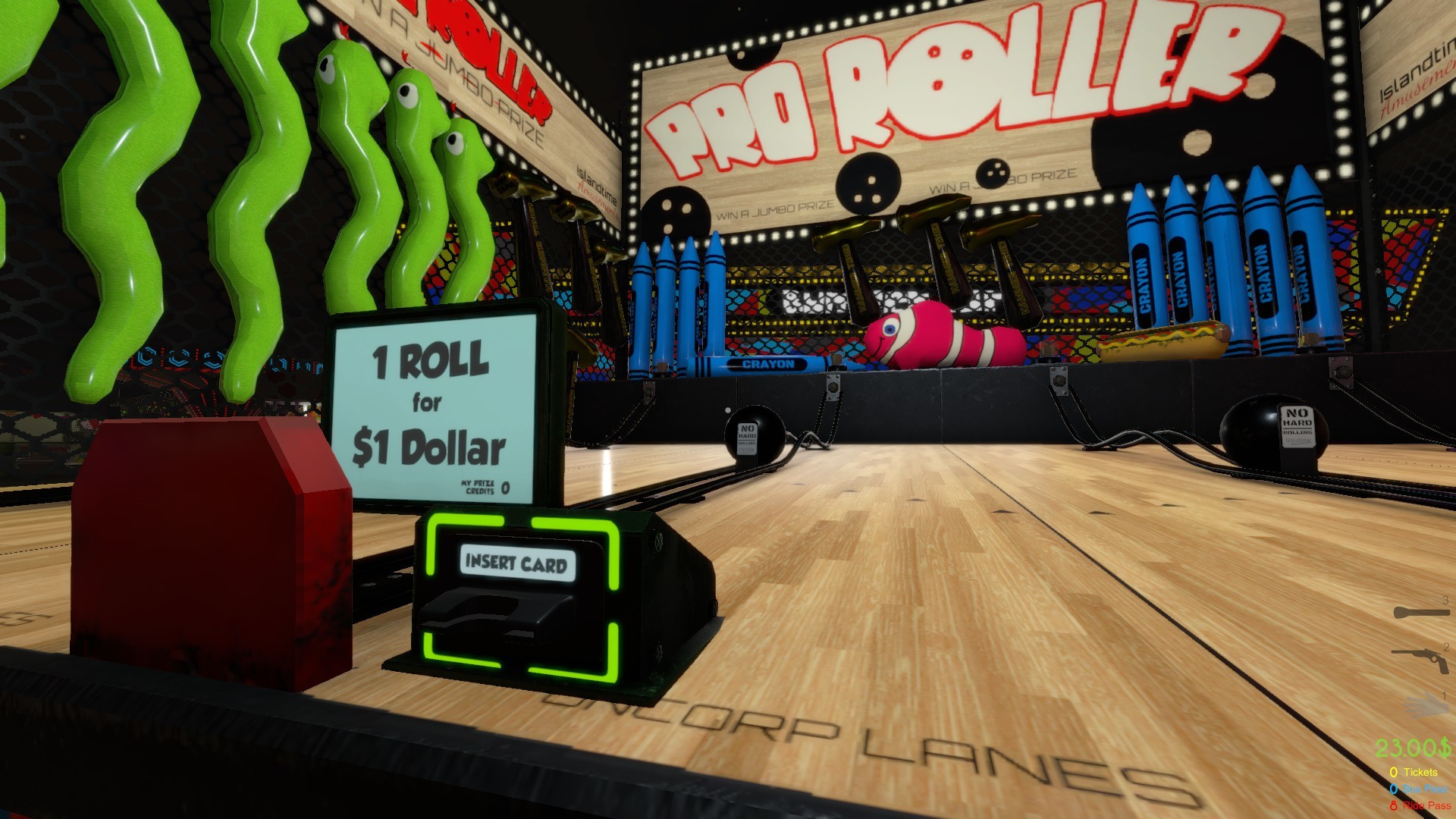 CARNIVAL is Here! Largest Update Ever!
Update #007 - Version: V0.953

Carnival is Here! Come get your worthless trinkets and under-stuffed rip-off plush toys! Who doesn't love warm summer nights and getting haggled at by some crusty carnival worker for overpriced junk. :) Step Right Up!

I hope the carnival brings back as many wonderful memories for you as it did for us making it. This one was about 6 years in the making. (Literally) I have been dreaming this carnival up since I was a wee lad. Ever since I started making video games I have imagined this carnival and the silly games that I could create. It feels great to get it completed and share it all with you. :)

Islandtime Amusements Traveling Carnival:
- 8 new interactive carnival booth games with robotic workers.
- 15+ new carnival inspired toys/prizes to win and barter with at Barry's or to keep on your shelf at home. You decide.
- 7 classic carnival rides to make you sick and feel like your flying at your desk.
- Lots of new silly characters to interact with that work for Islandtime Amusements.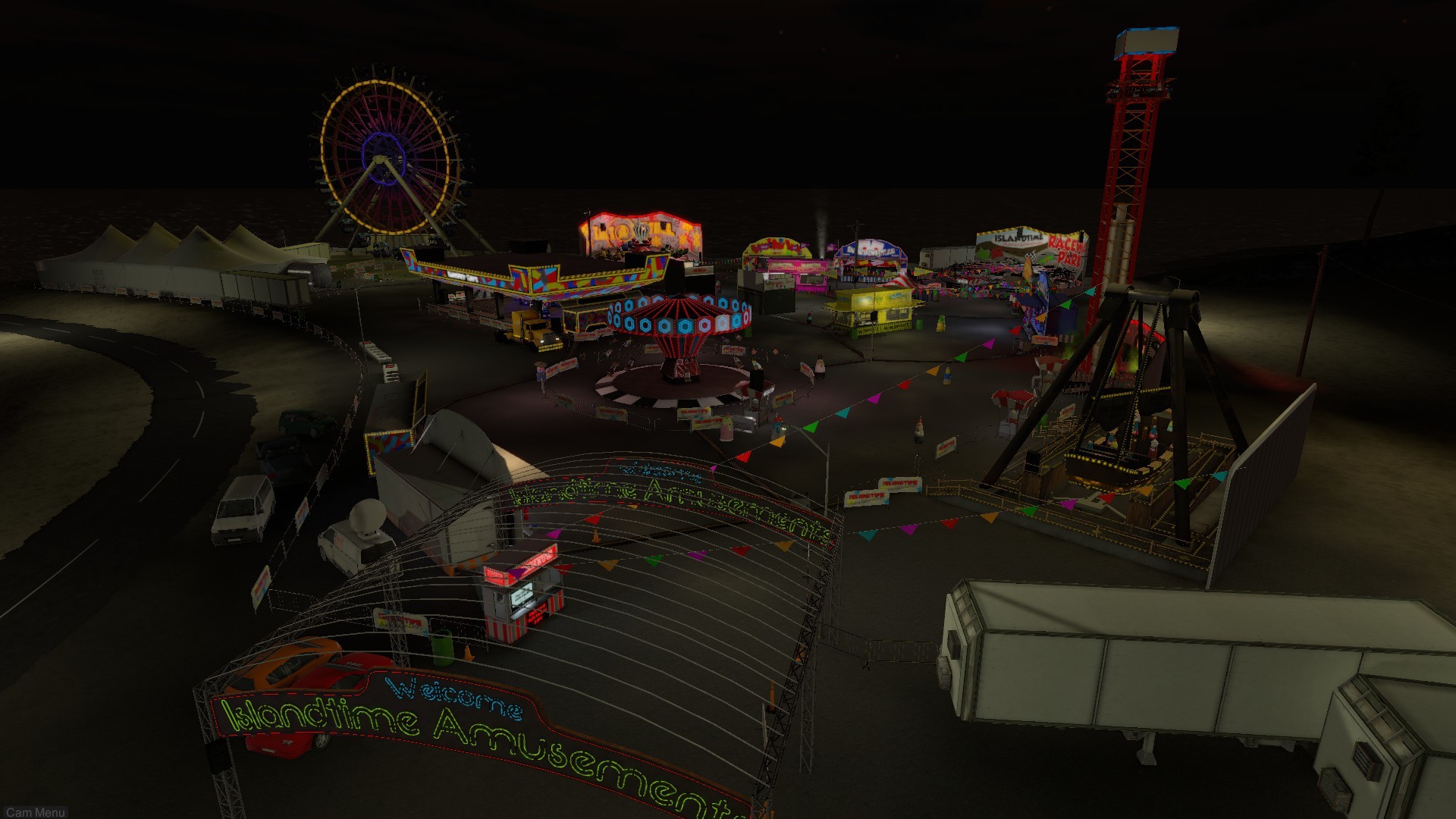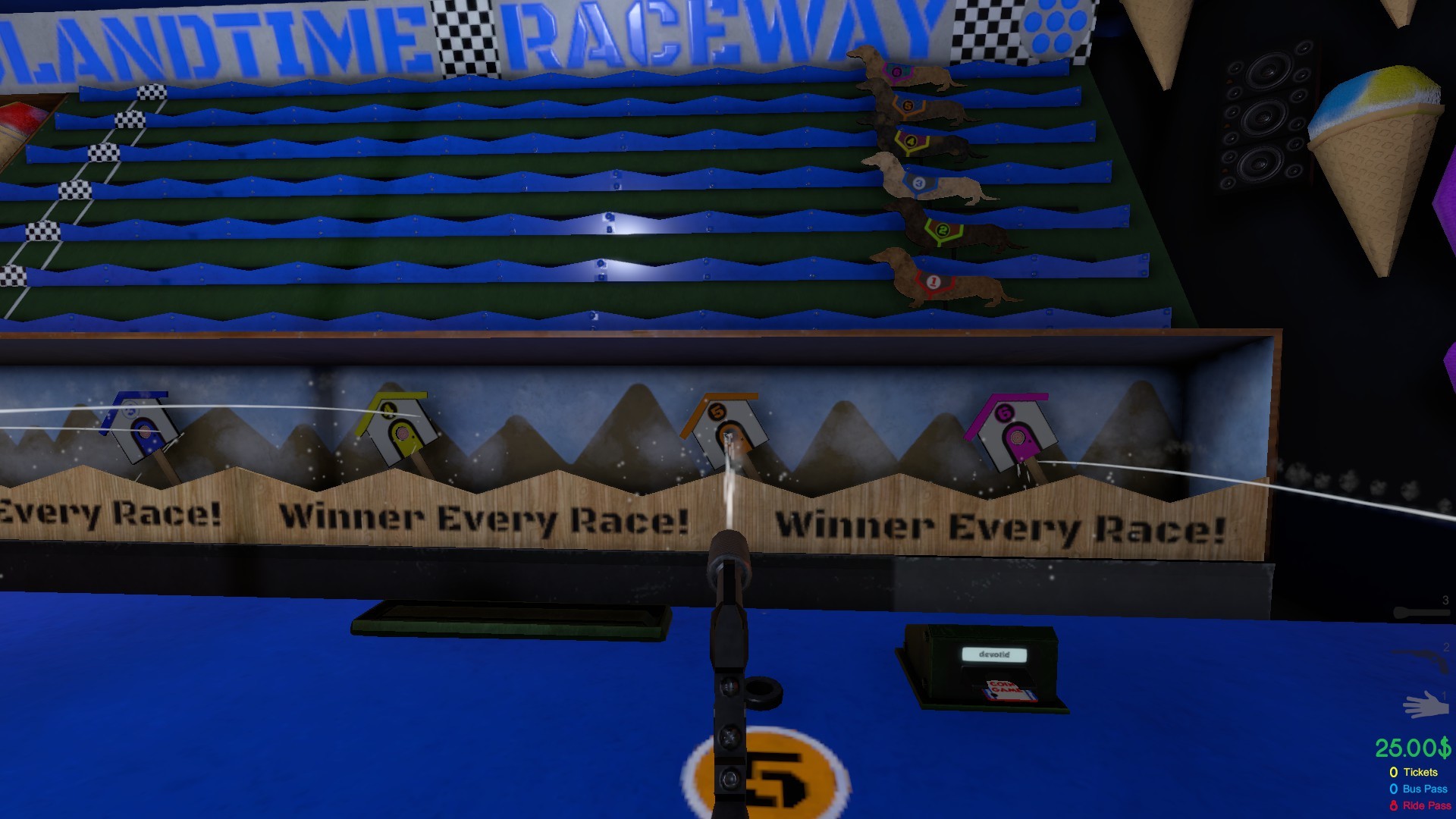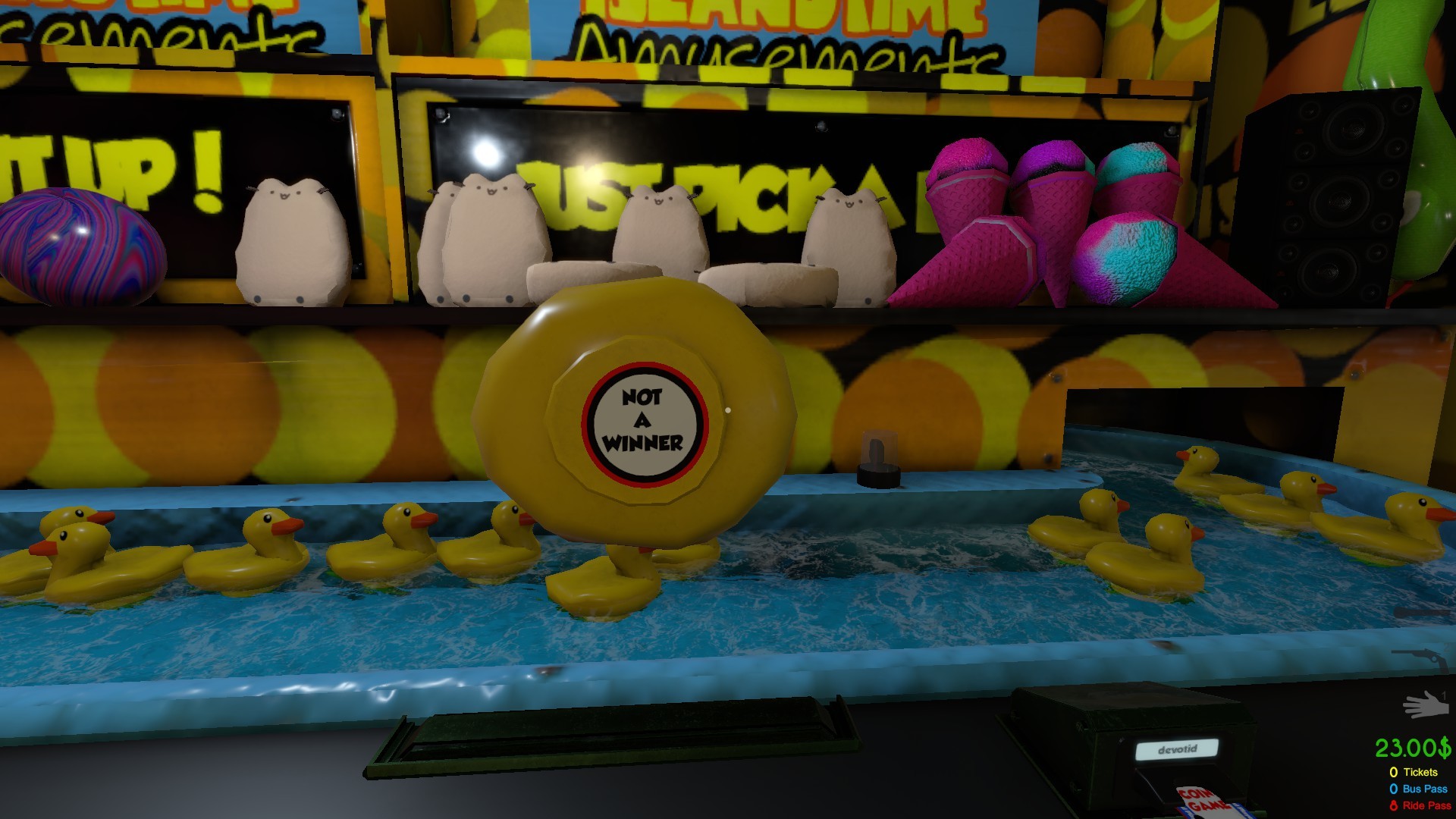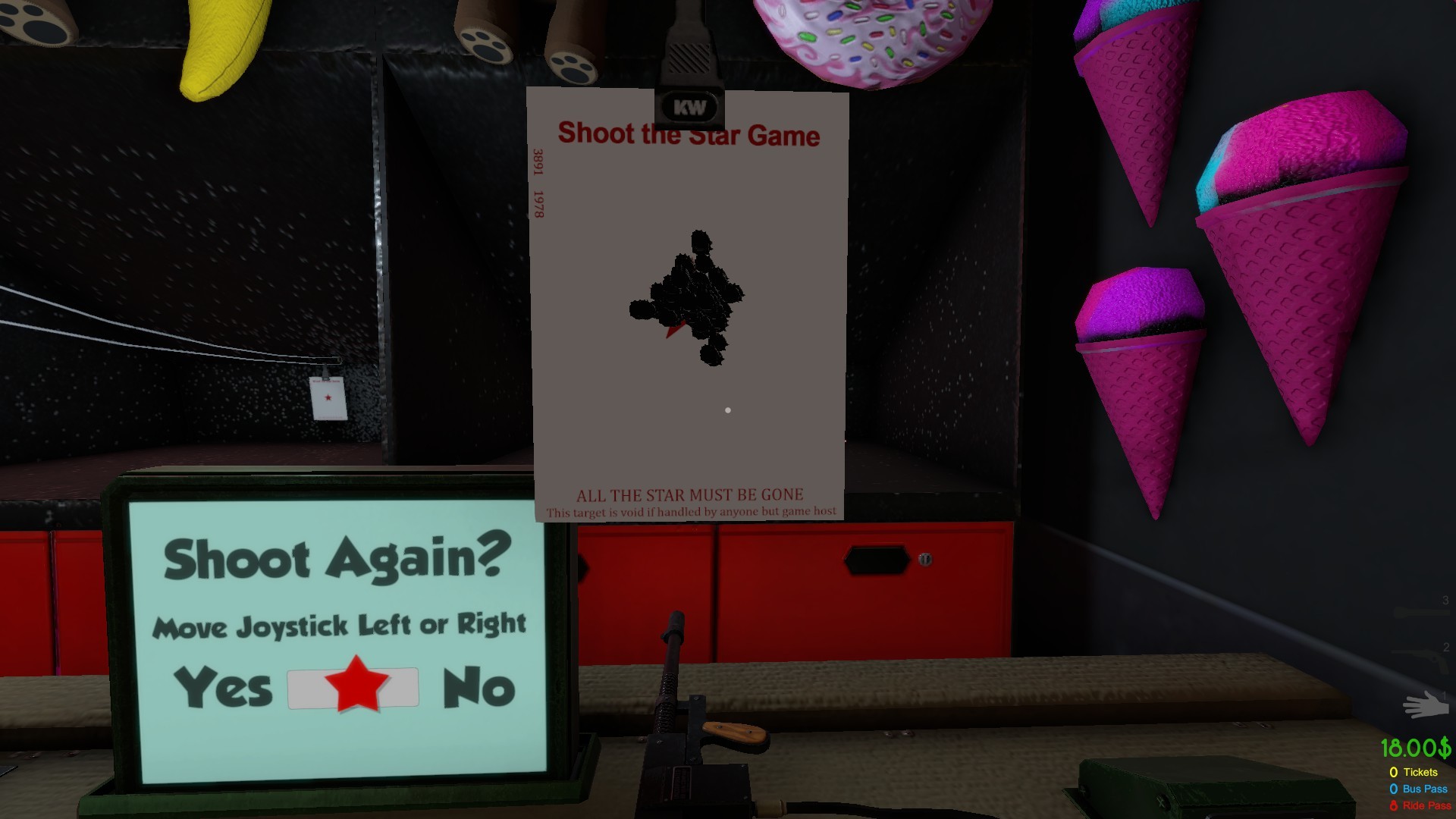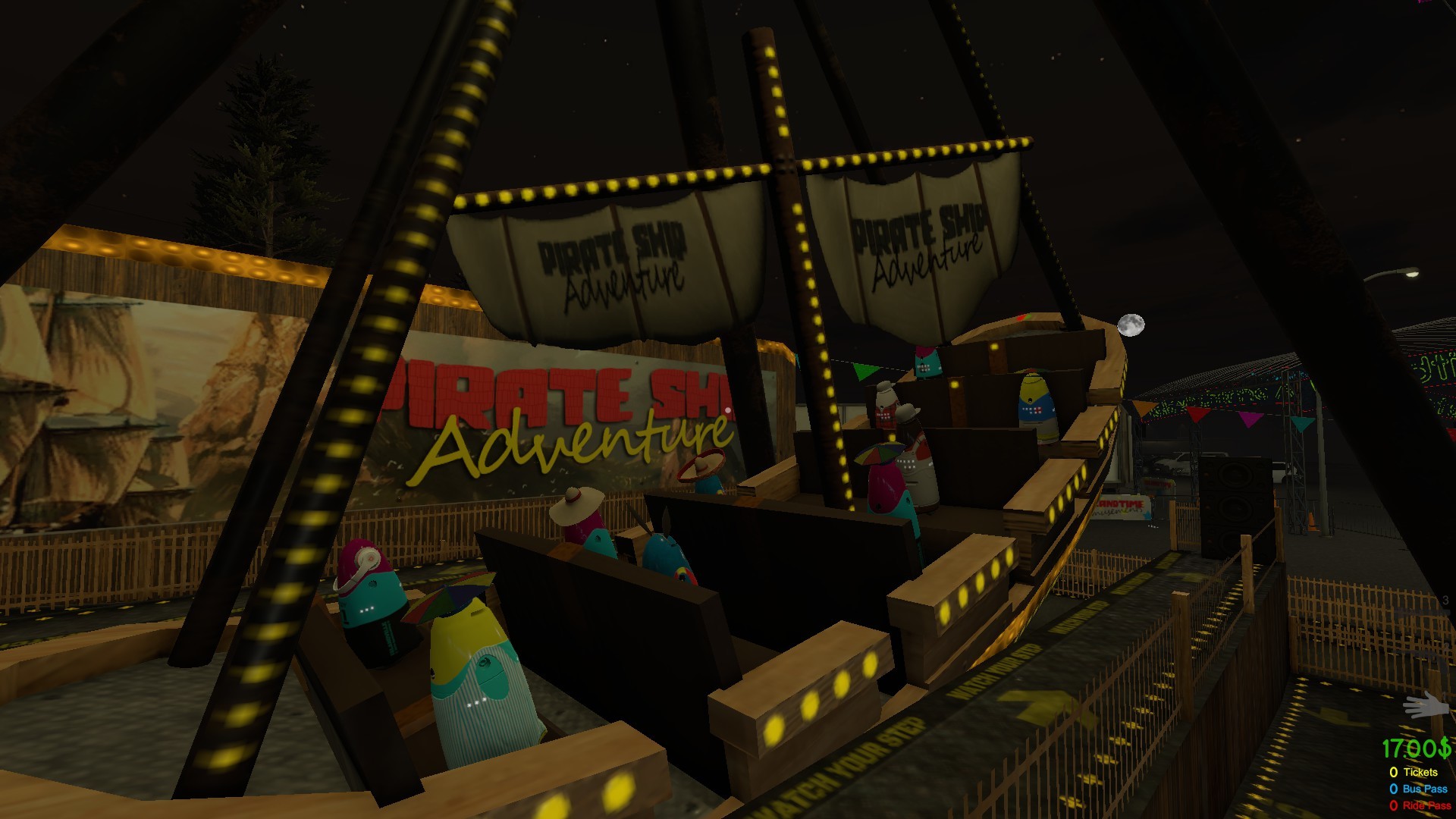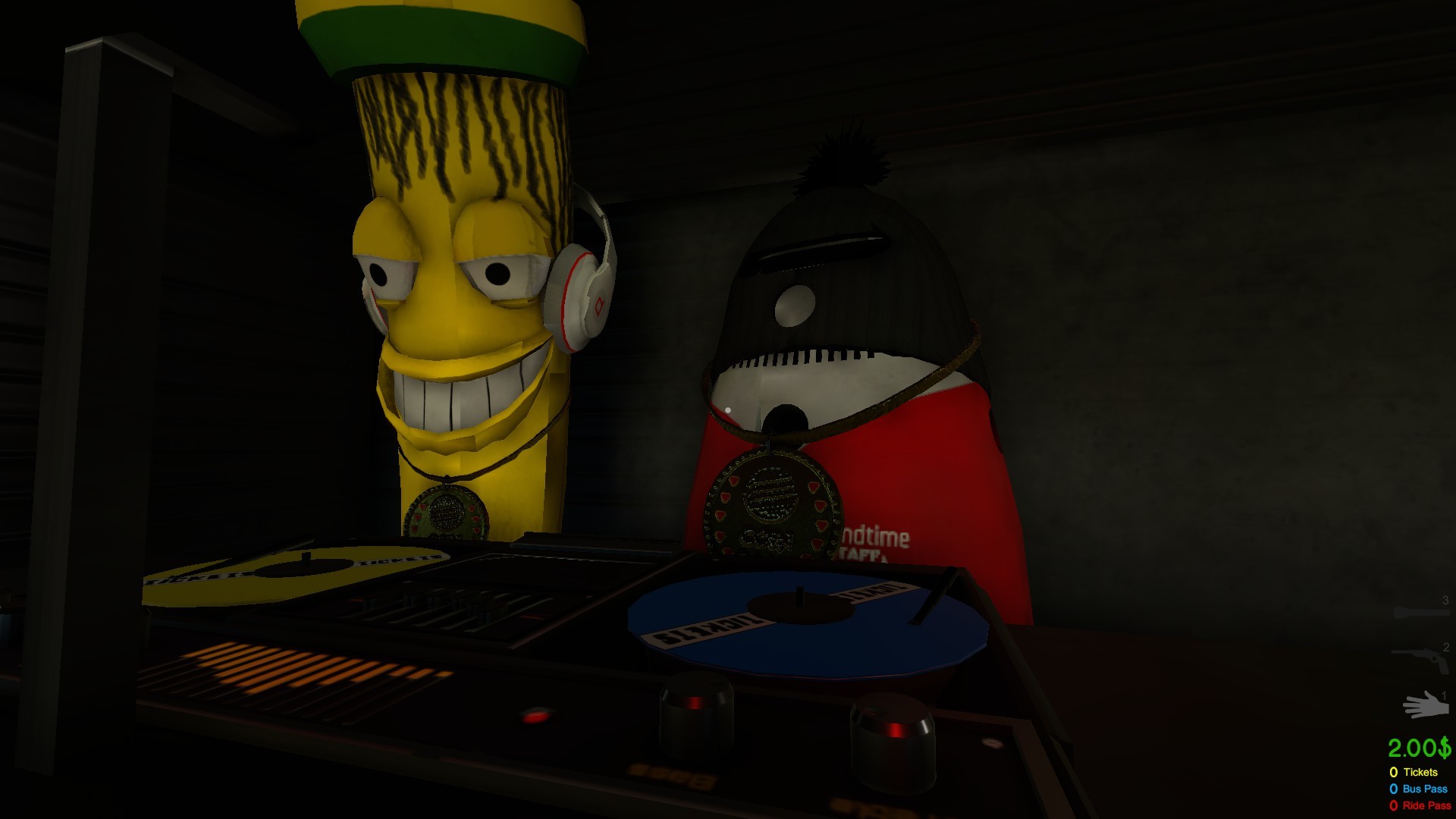 New carnival games:
Balloon Pop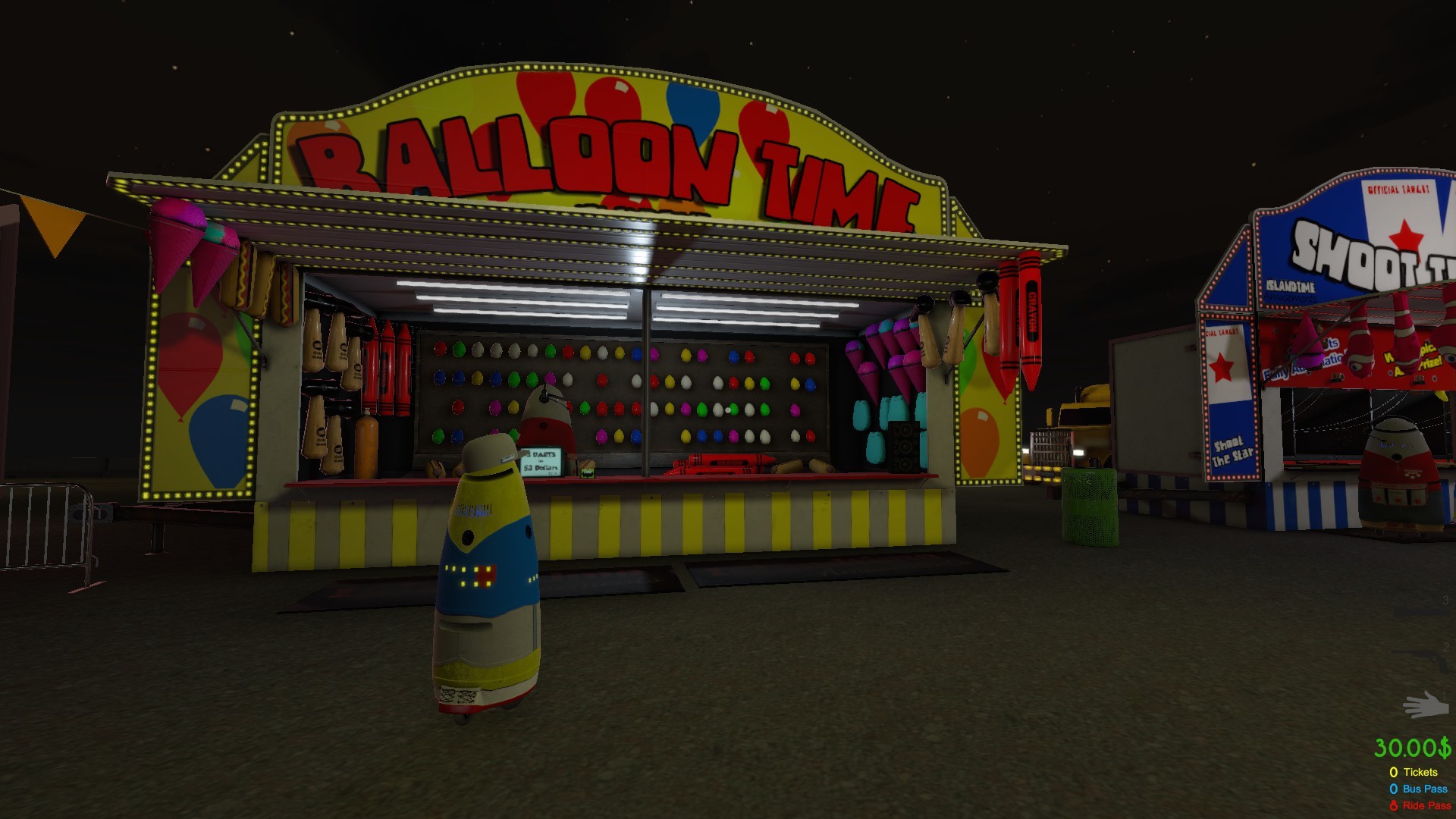 Shoot the Star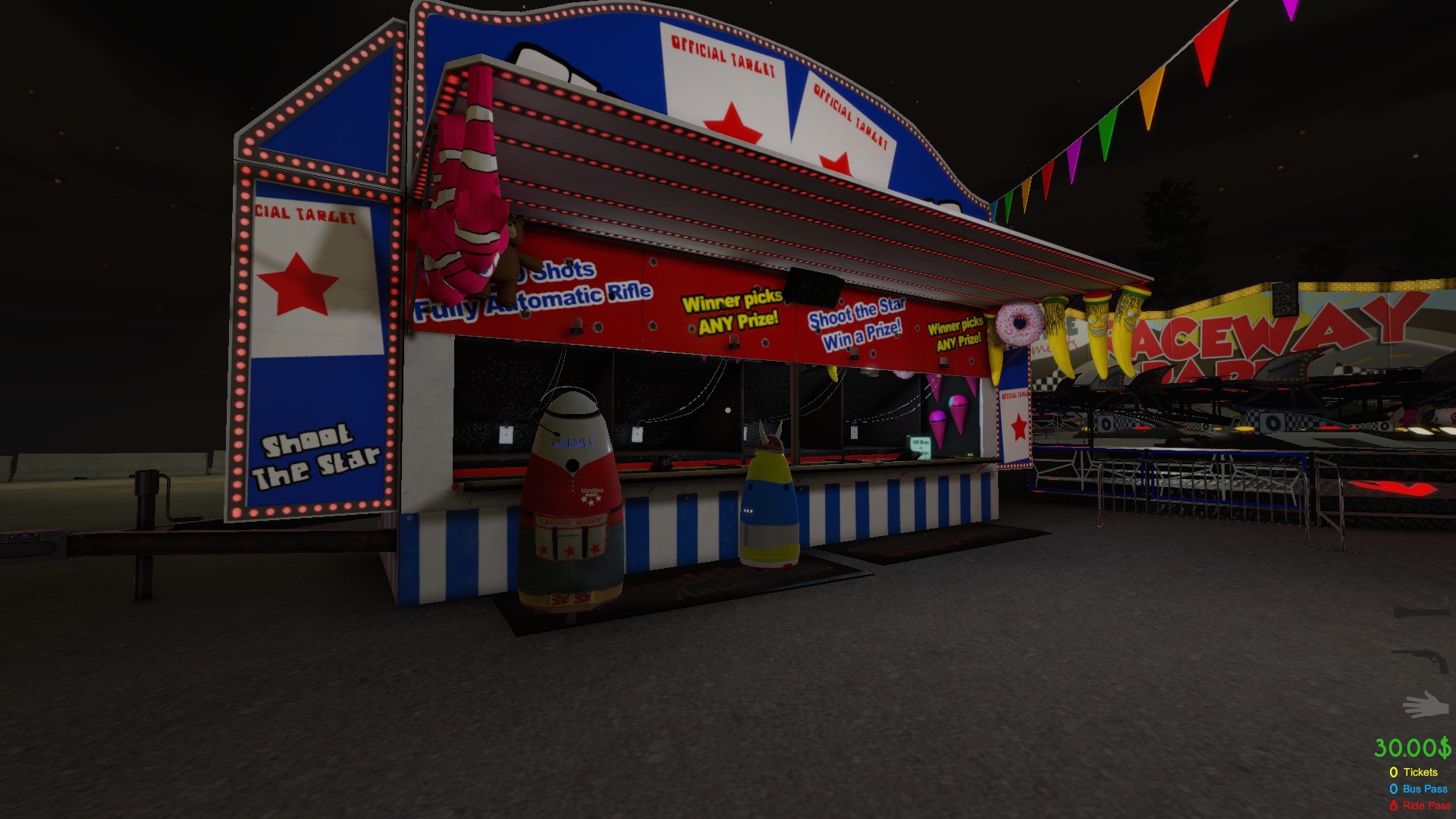 Duck Pool Pick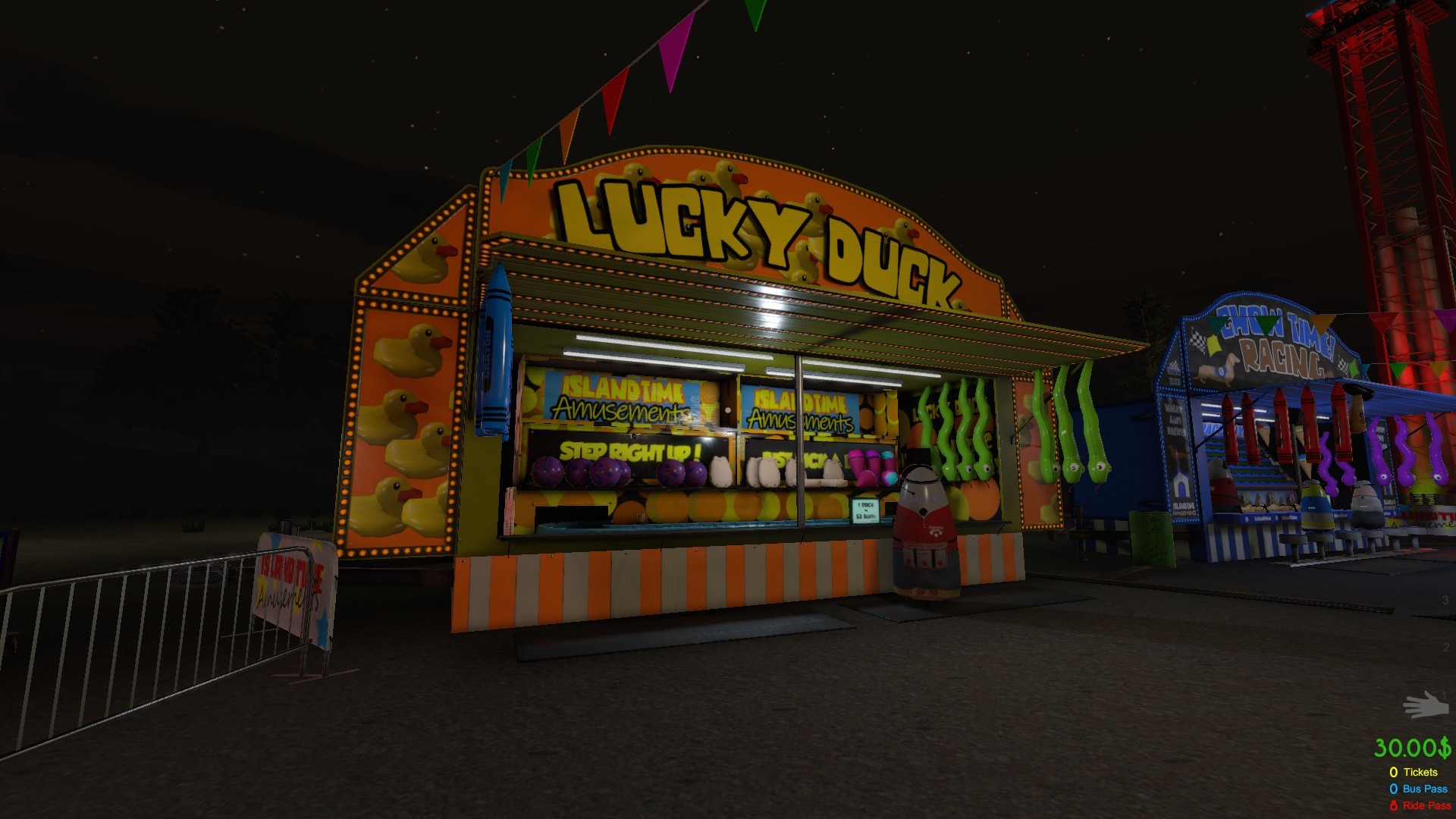 Water Dachshund Race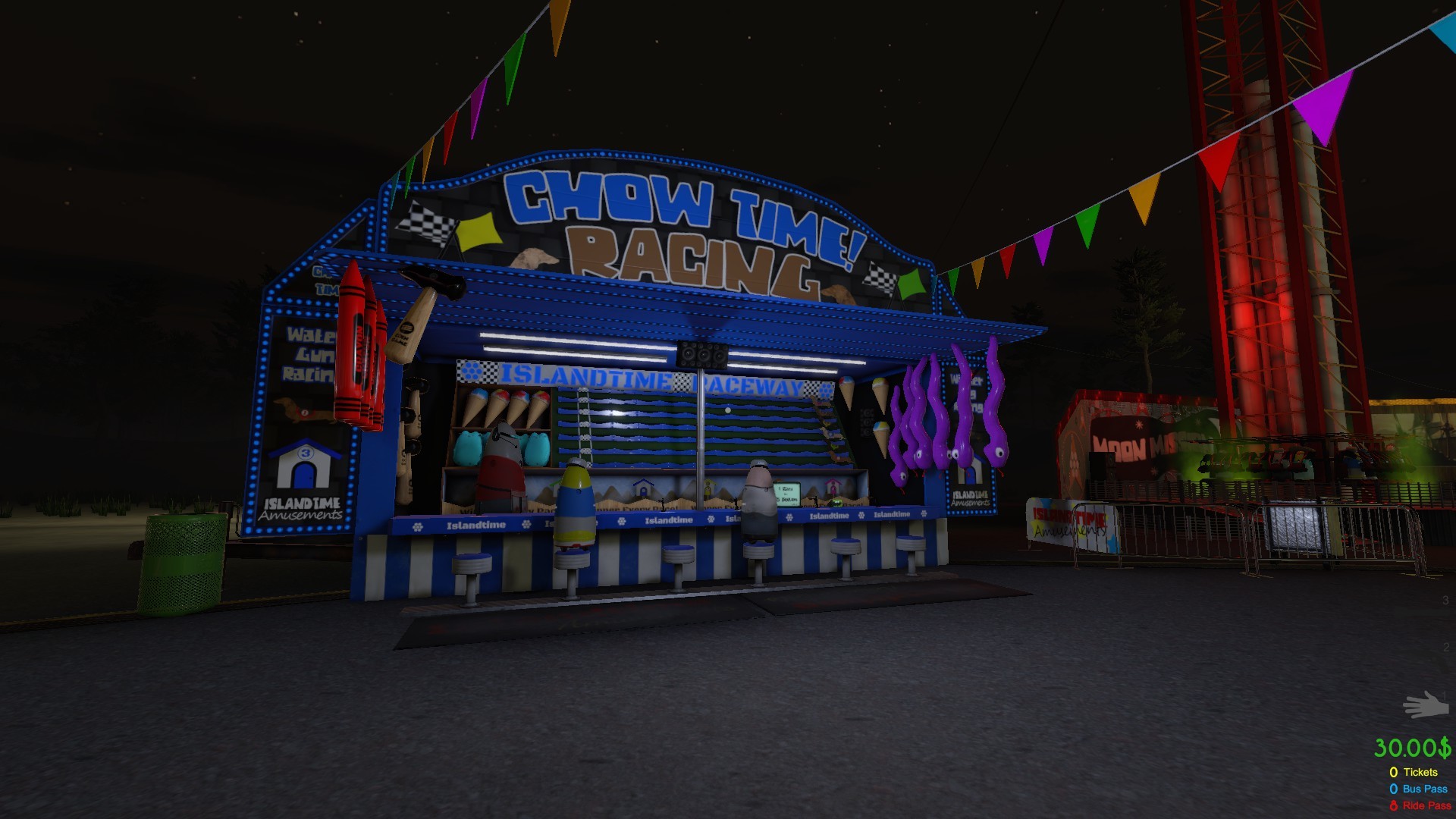 Ping Pong Water Lilly Pad Toss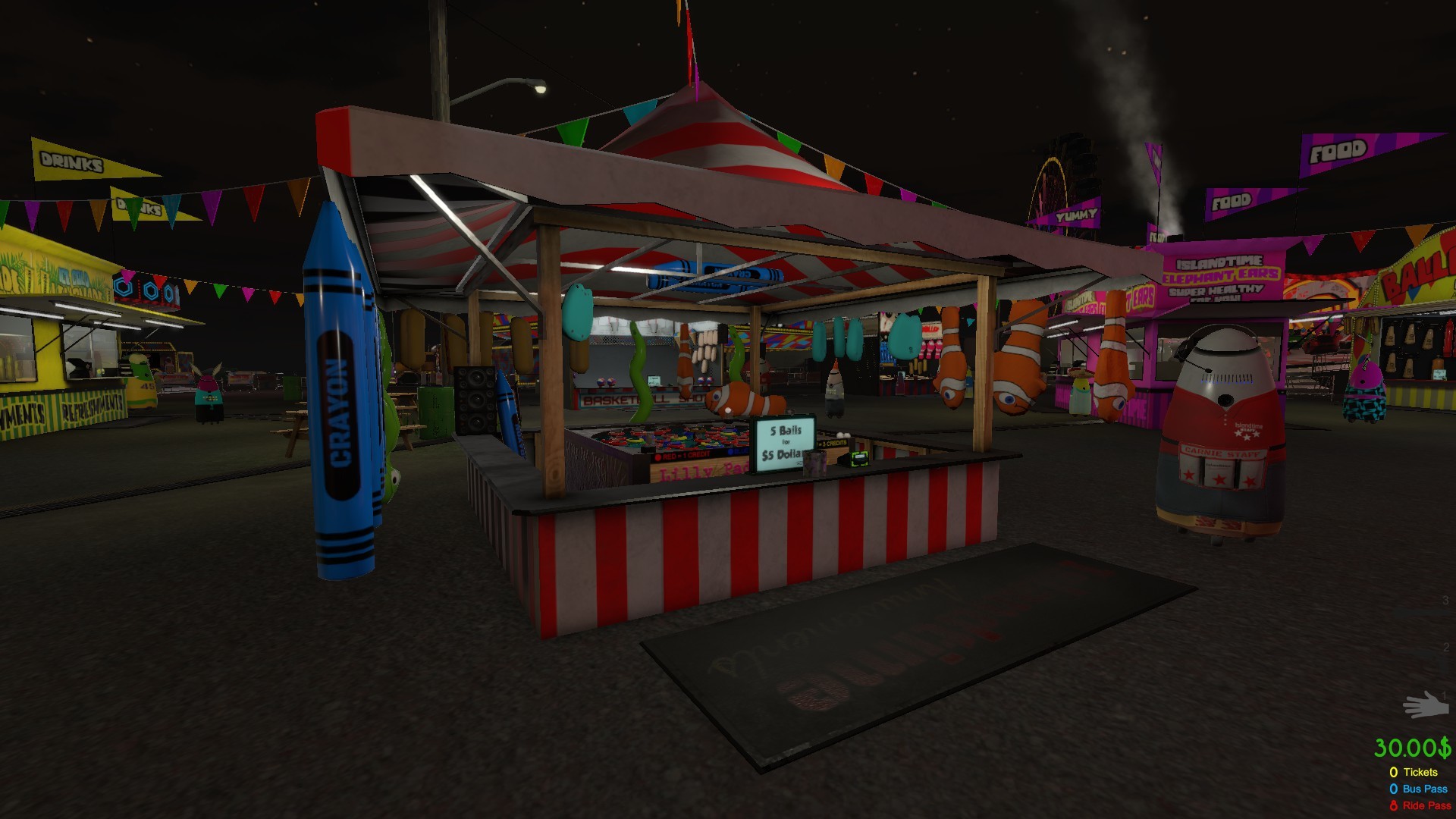 Pro Roller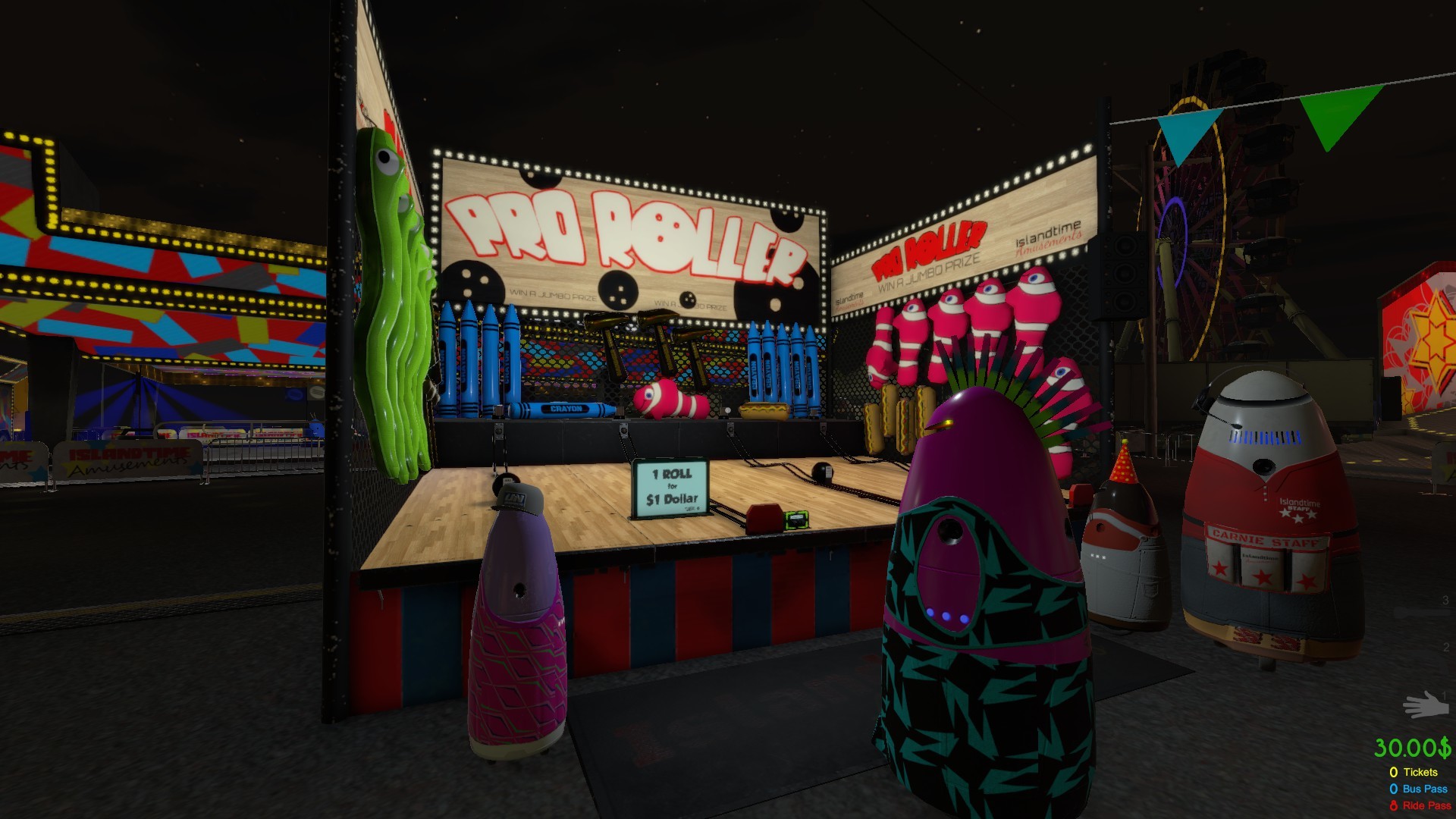 Basketball Shot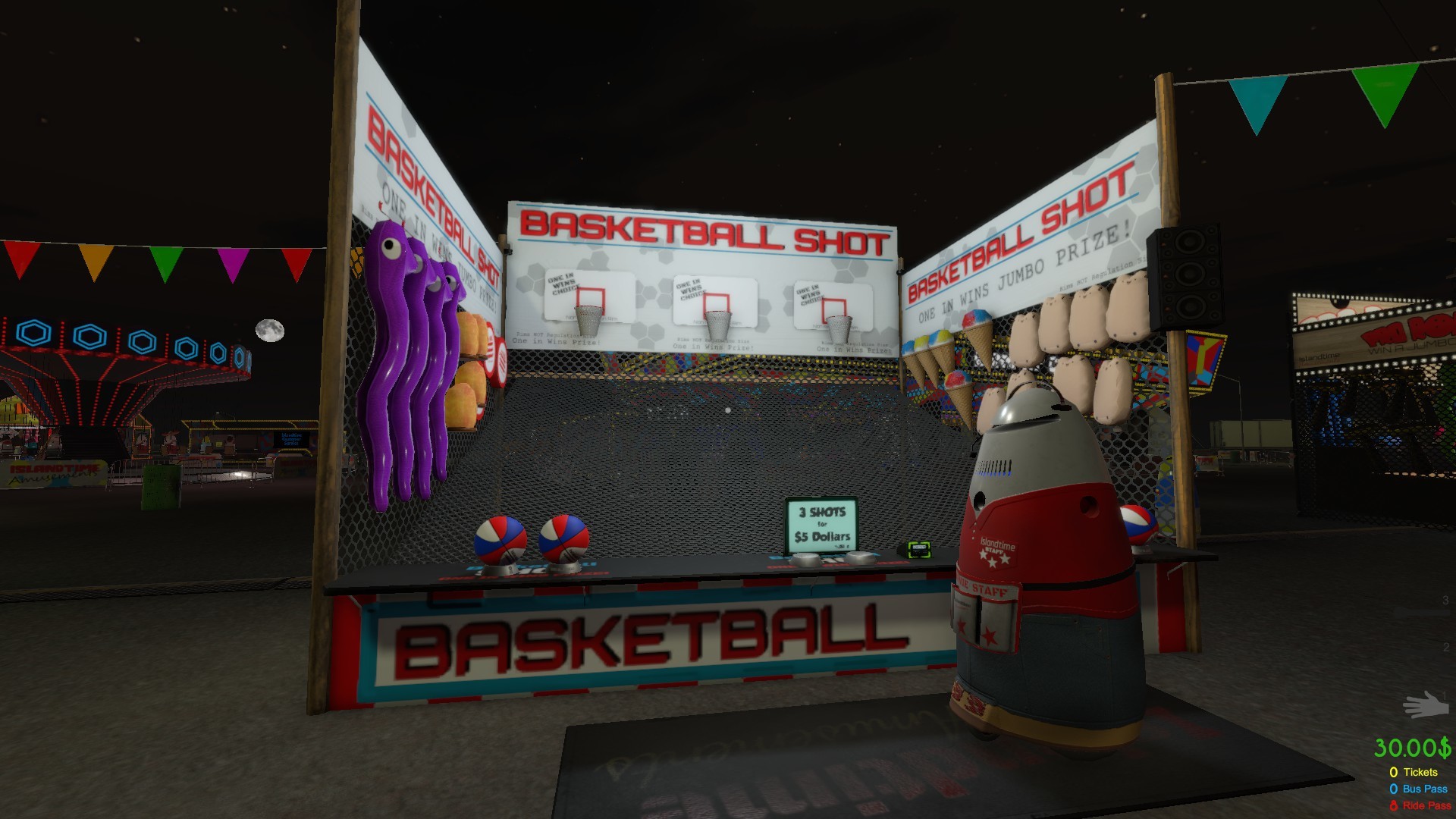 Carnival Ticket Booth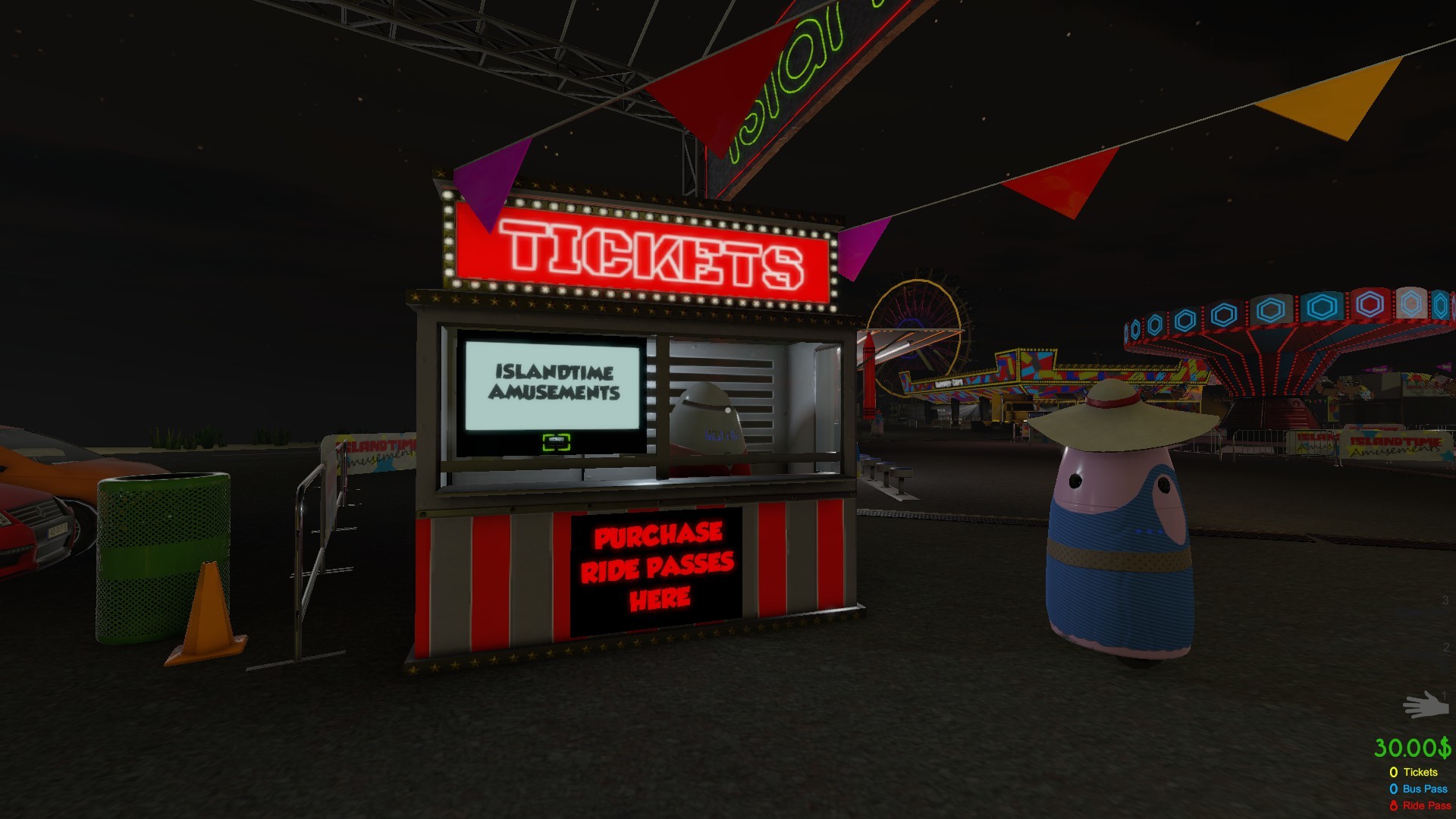 Just walk up and put your playercard in and blow some coin on some fun rides.
New Carnival Rides:
Ferris Wheel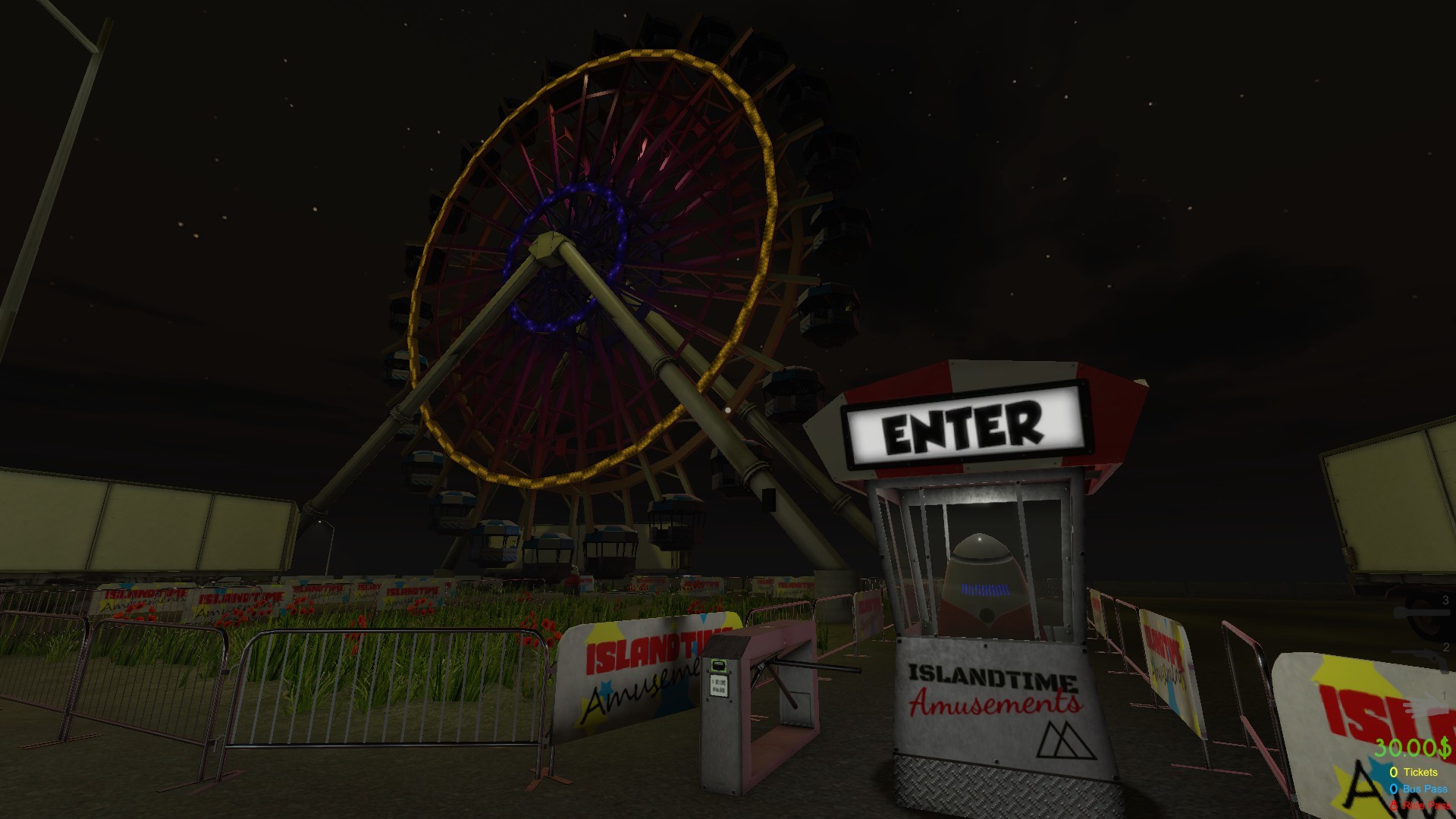 Tilt-A-Whirl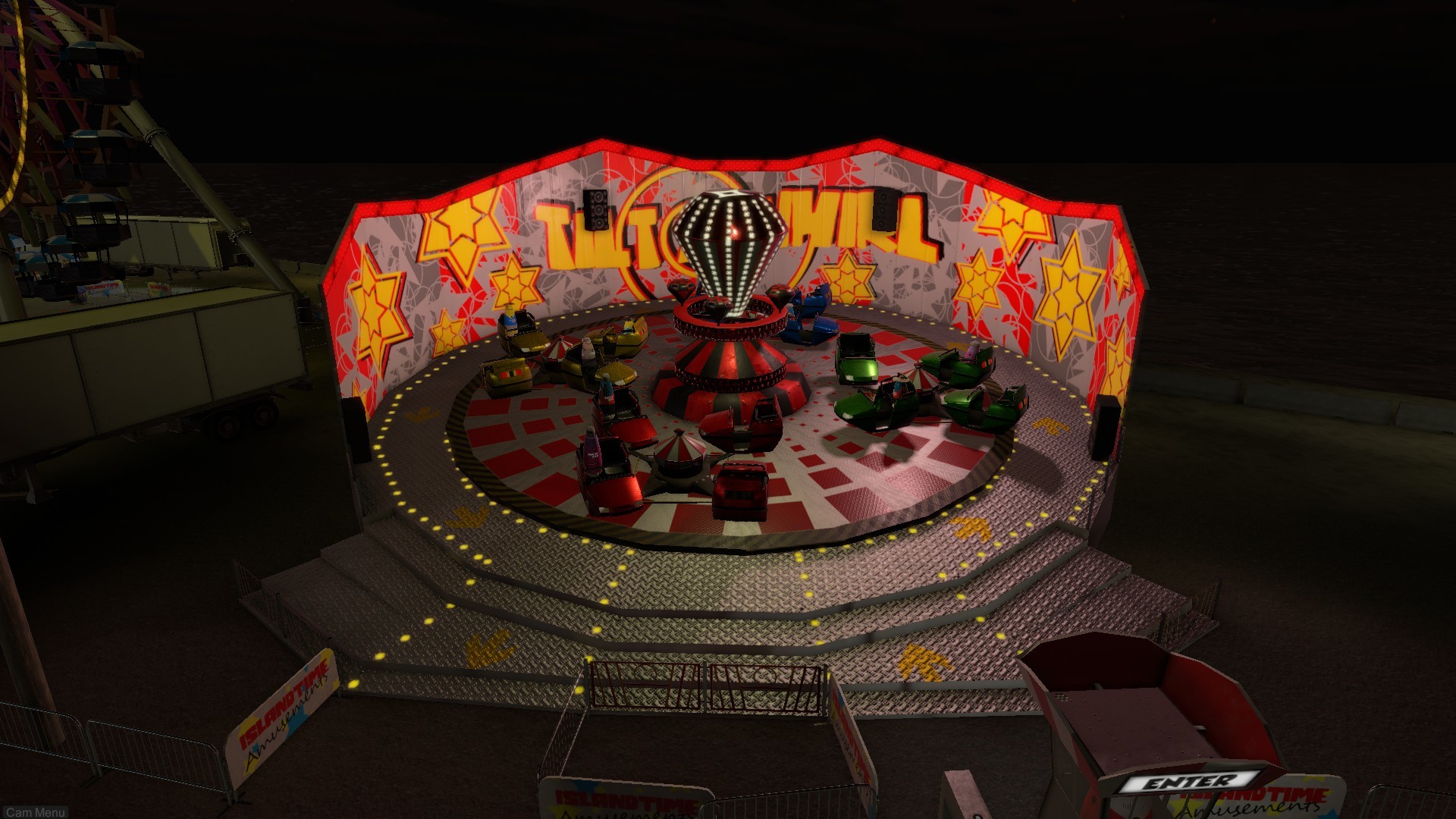 Islandtime Raceway Loop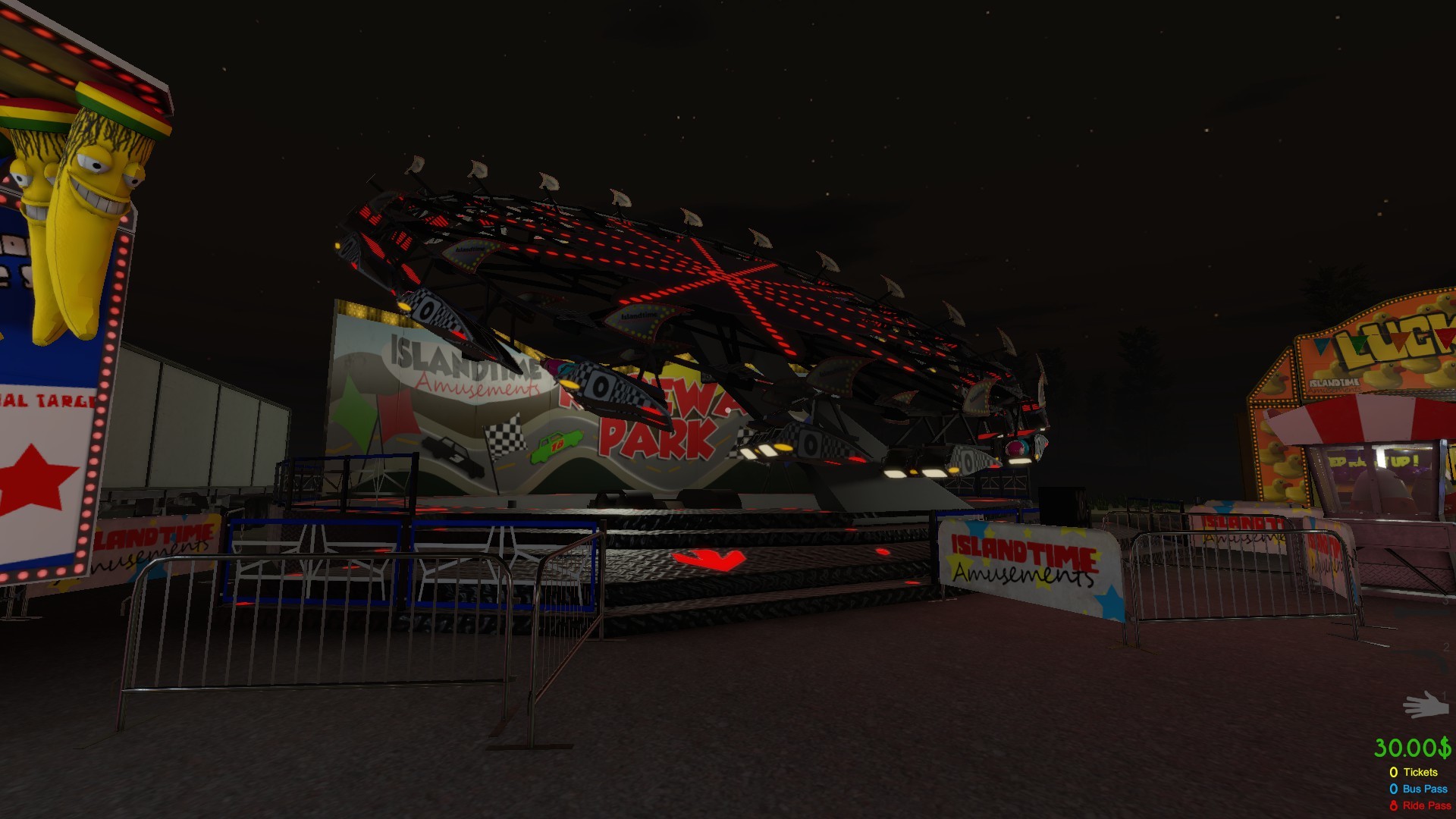 Moon Mission Tower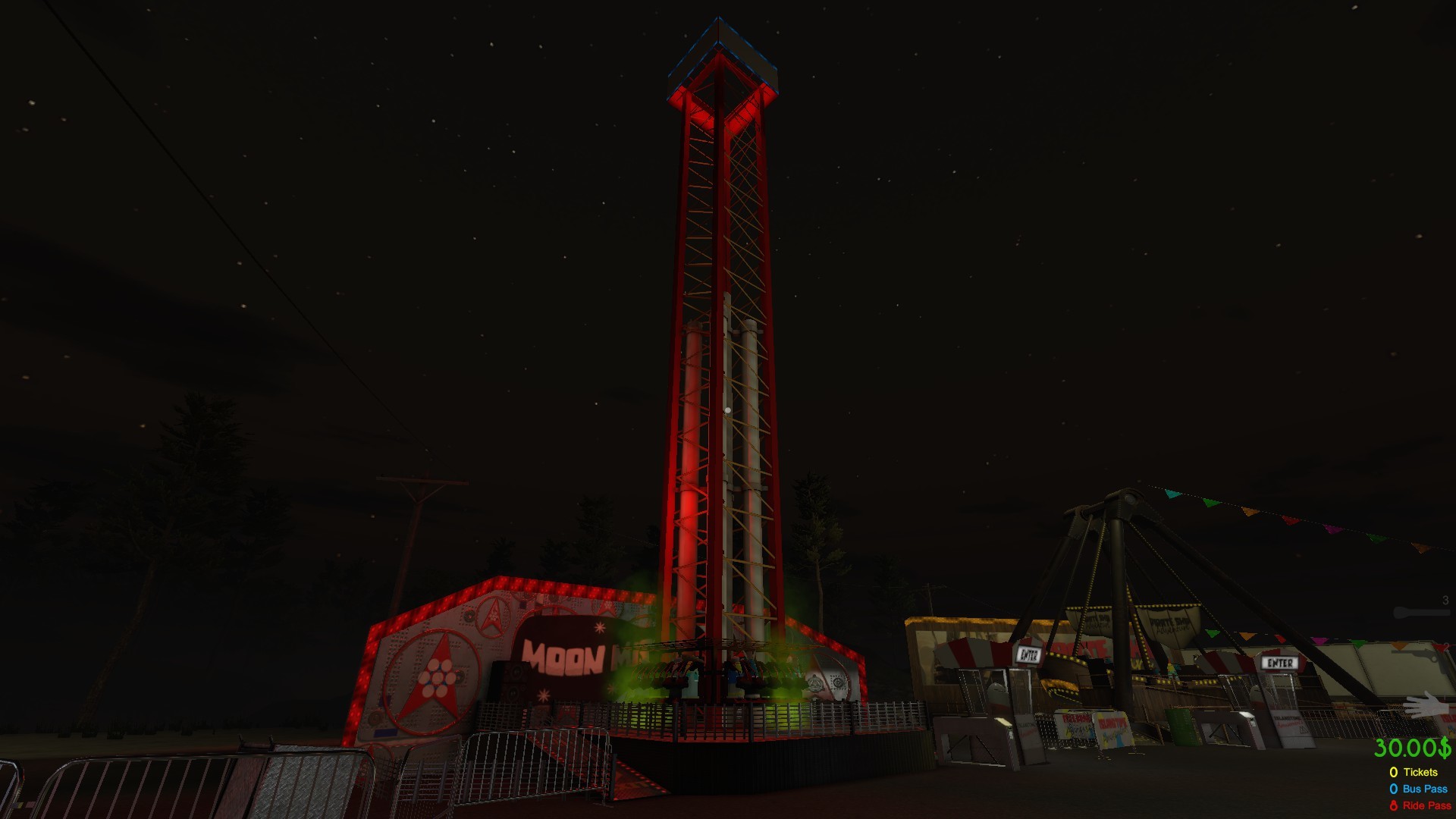 PirateShip Adventure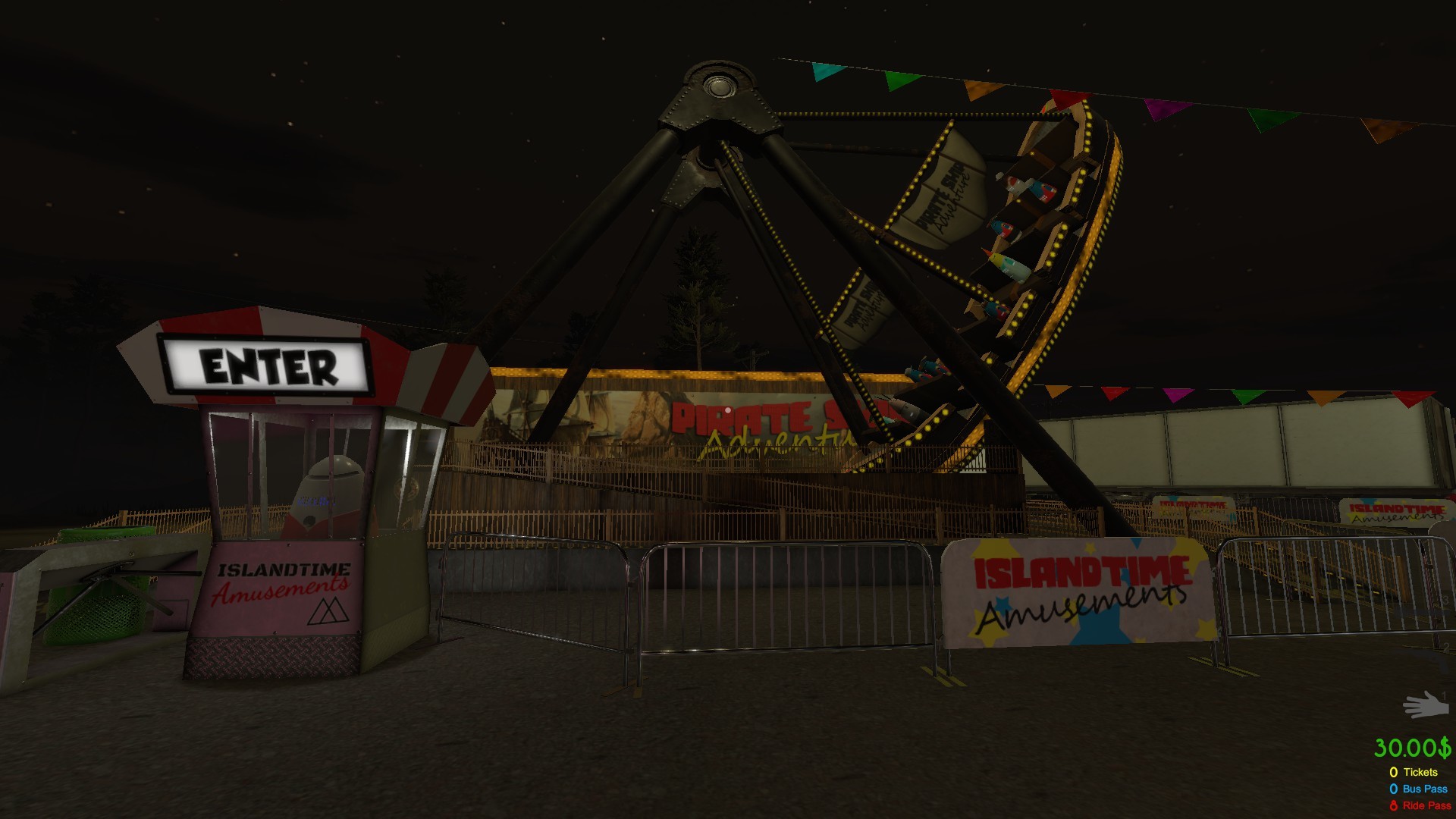 Carousel Swings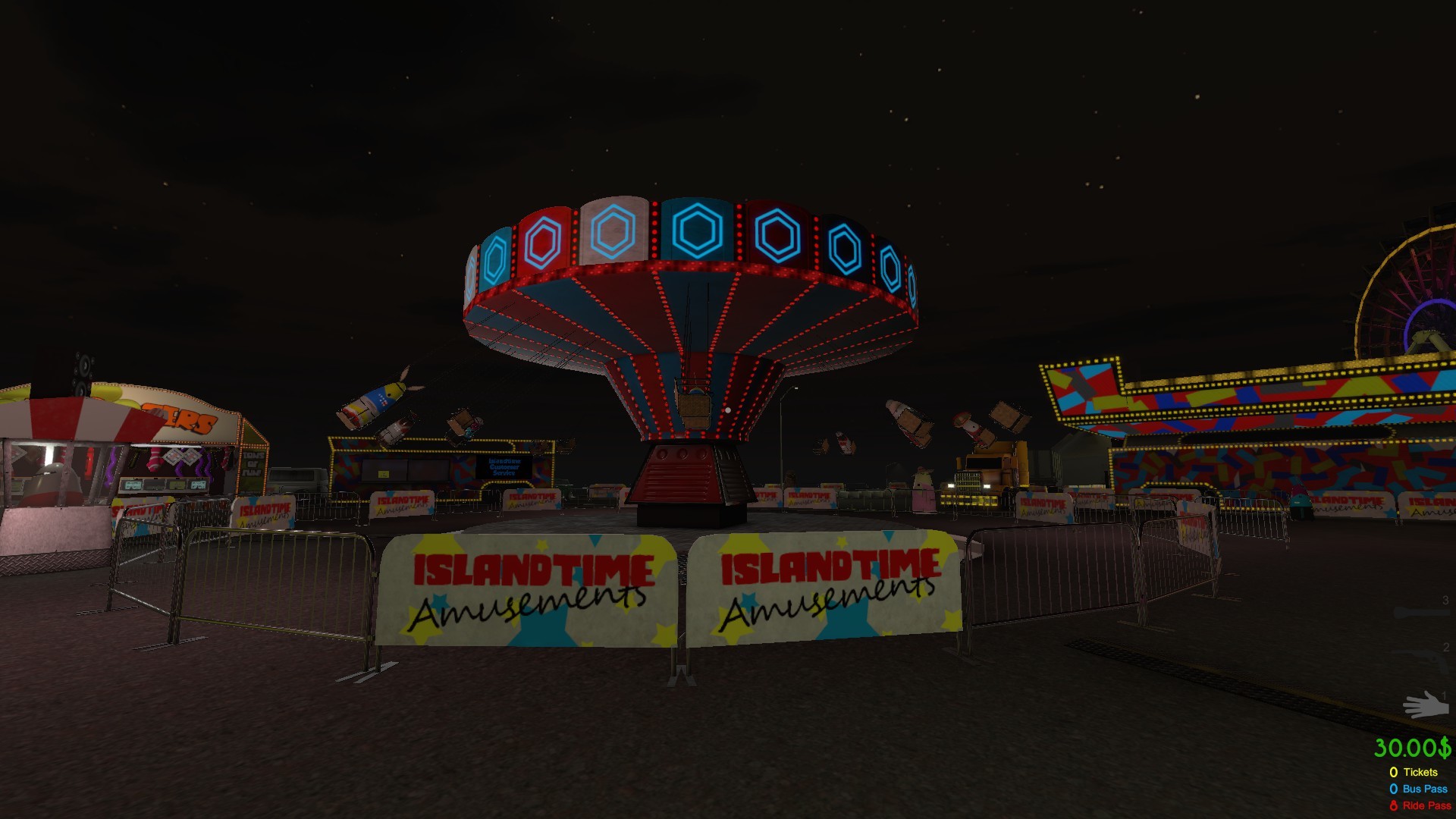 Bumper Cars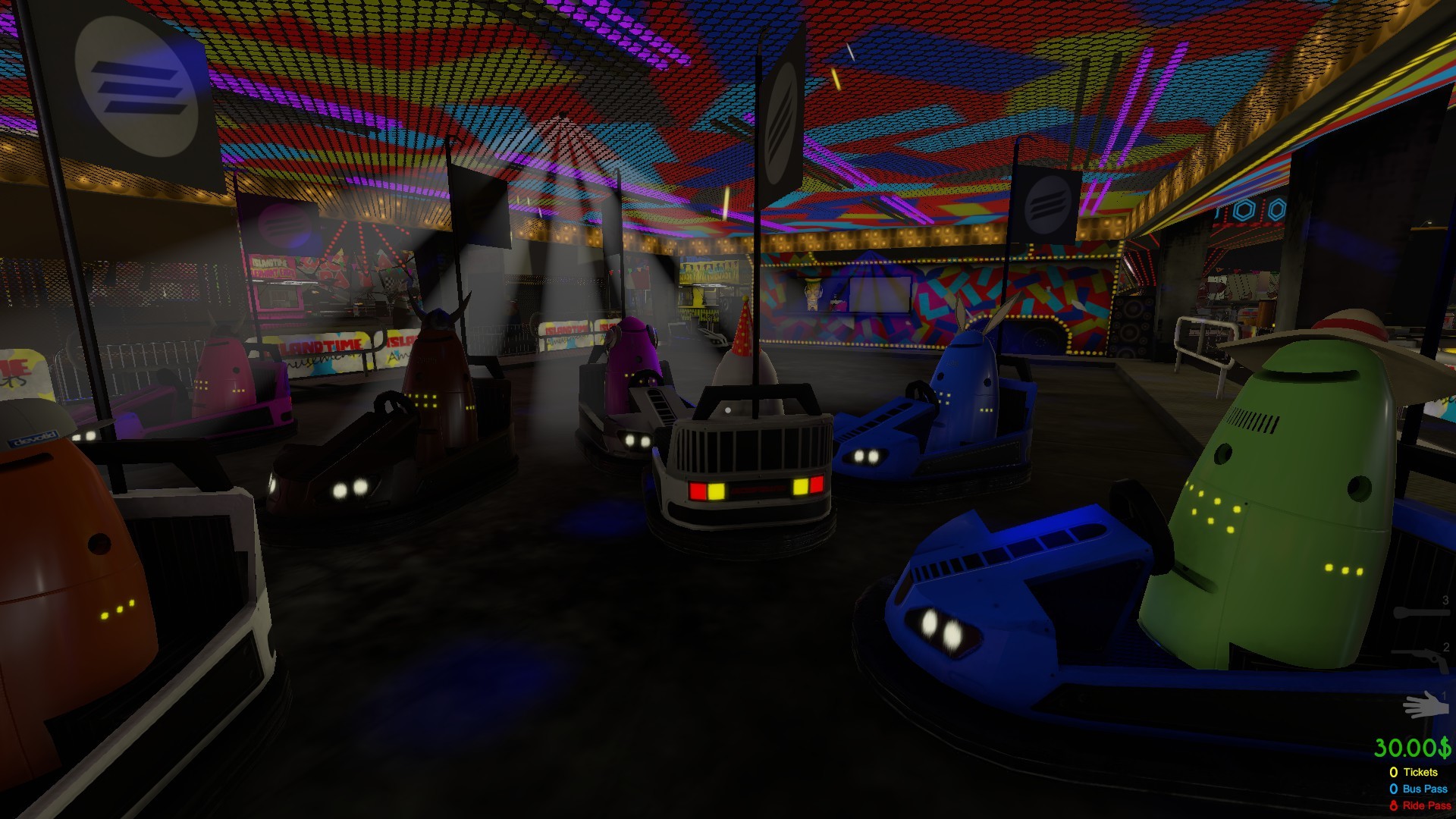 Food and Drink:

There is also a couple new places to grab some overpriced "food" (if you want to call elephant ears a food) and some good old fashioned "fresh" squeezed lemonade.

Elephant Ears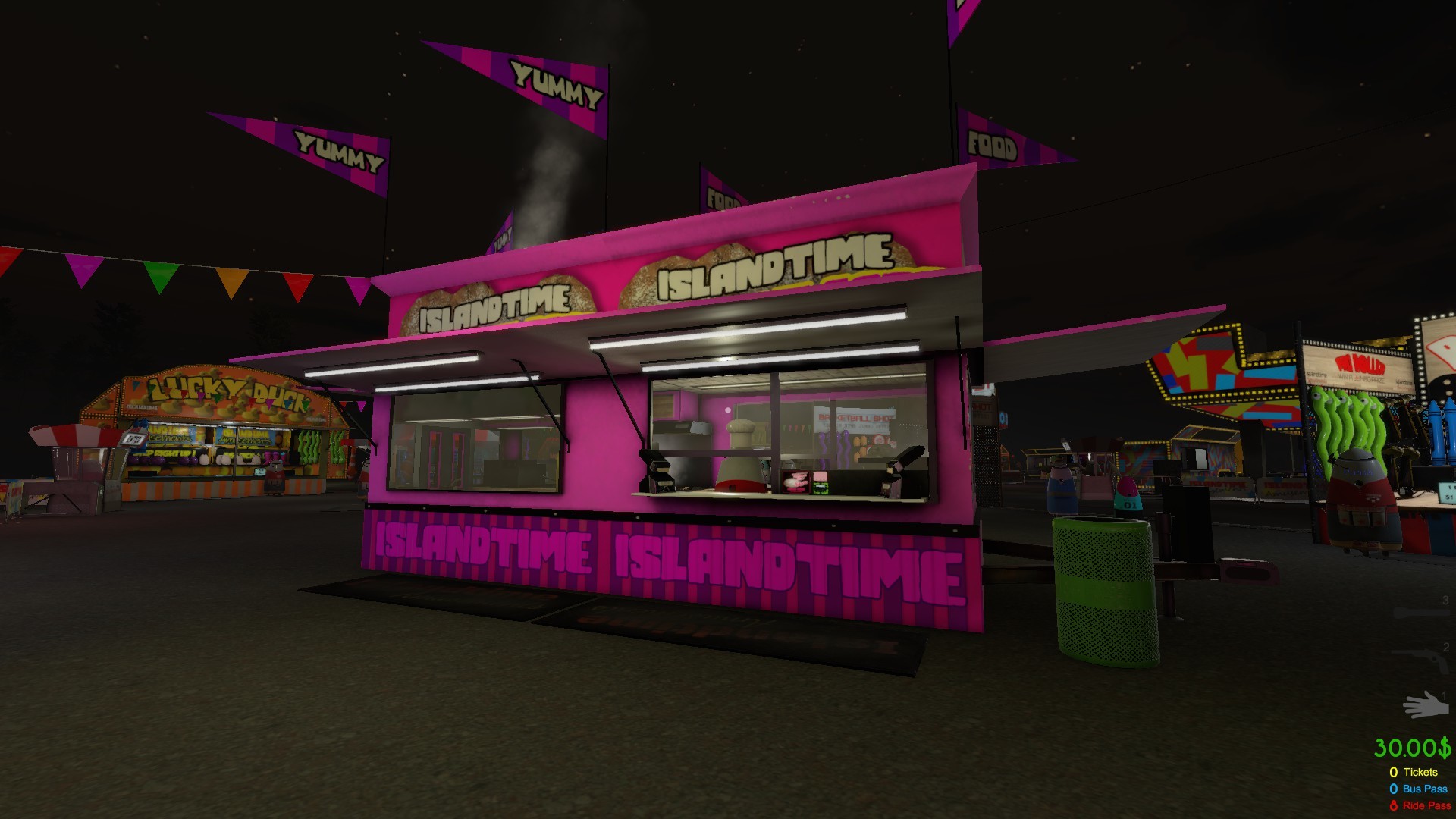 Lemonade Stand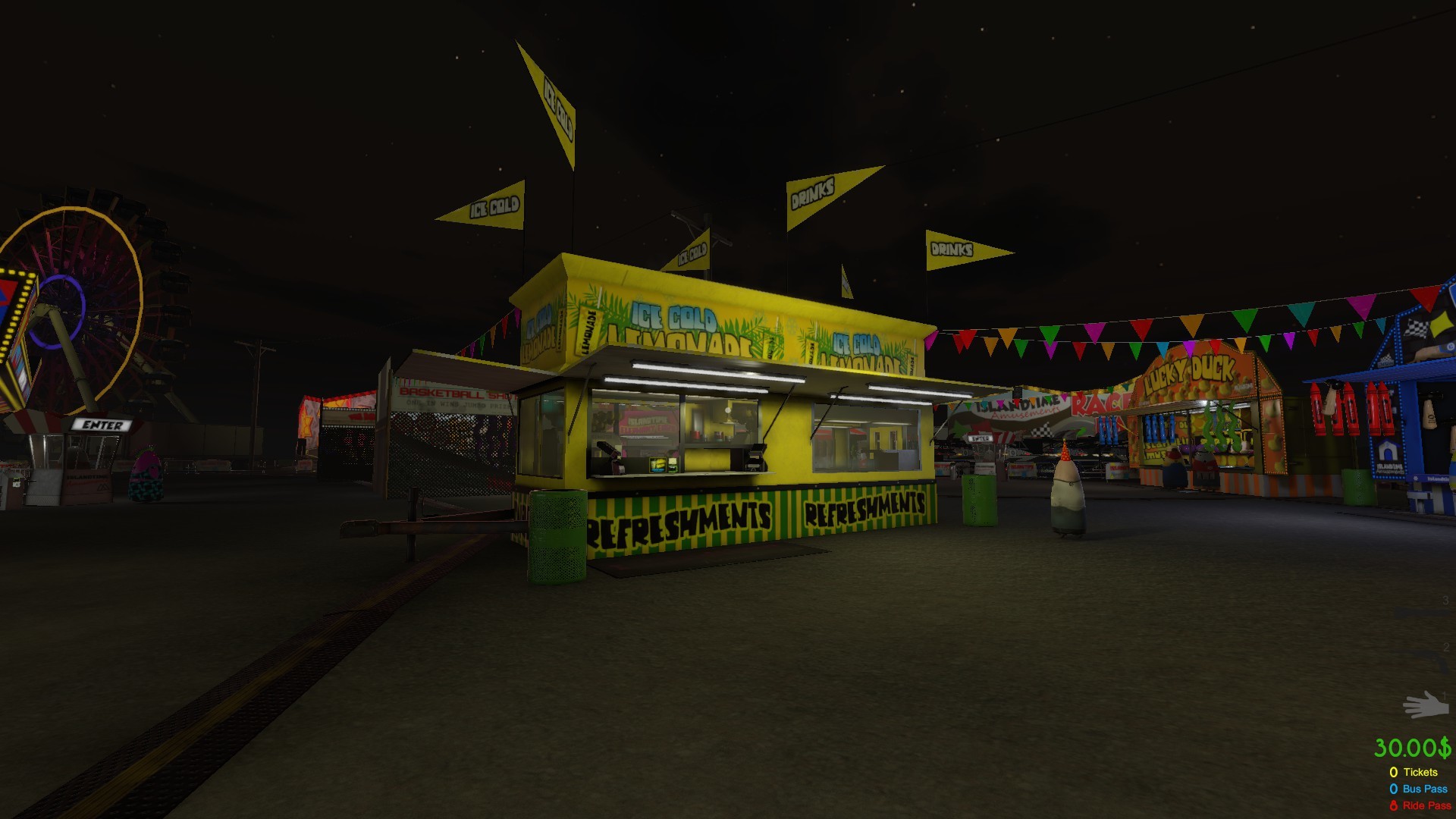 Other bug fixes and Notes:

- Added 6 New Achievements for riding the carnival rides and playing the carnival games.
- Fixed a bunch of audio menu bugs were it would reset the menu click sound and blow your ear drums out. oops.
- Option to turn off the leaderboards in game. You can always turn them On or Off from the options menu in game.
- Fixed the wiggling bots crisis when you got close to them. No. They were not scared of you... just broken.
- Fixed Treasure in the Sand as it was displaying a wrong price on the Menu.
- Fixed the Arcade Coins falling onto the floor of arcade.
- fixed the hoverboard kids mouth on the side of their faces...lol.
and a bunch of other little stuff that will make gameplay a little smoother.

Now I am going to take a couple days off and I think I know of a good carnival across town the wife and I will go do some more "research". ;)

Thank you again for supporting me and my wife on this amazingly fun journey. This is the best community we have ever been involved with and we cannot thank you enough for allowing us to make this game for you.

I will post more news and info about the coming Survivor Mode, Donnies Dump, UFO Arcade and even more silliness coming later down the road.... but for now go and enjoy the summer carnival. Uncle Phils orders!

Kevin
Steam Announcement click here