The new fun focused player versus player mode is now fully released on Steam version. You can play as either one of the 4 vehicles or 4 drivers. These feature the same powerful weapons as in the main campaign. You can even team up with local friends on the same PC to take on people online. Gameplay is focused on fun factor where you have variety of weapons and vehicles to rotate on. Some arena will have restrictions of using only drivers. There are powerful bosses that spawned randomly that players will need to team up to take down, this provide interesting changes from normal competitive play. The session is divided into rounds of short 90 seconds with winner decided for each round. The scoreboard keeps track of current round leader and round winner tally.



To celebrate this and to get as many players to join the battles as possible we run a limited 3 days discount of 15% on the game as well.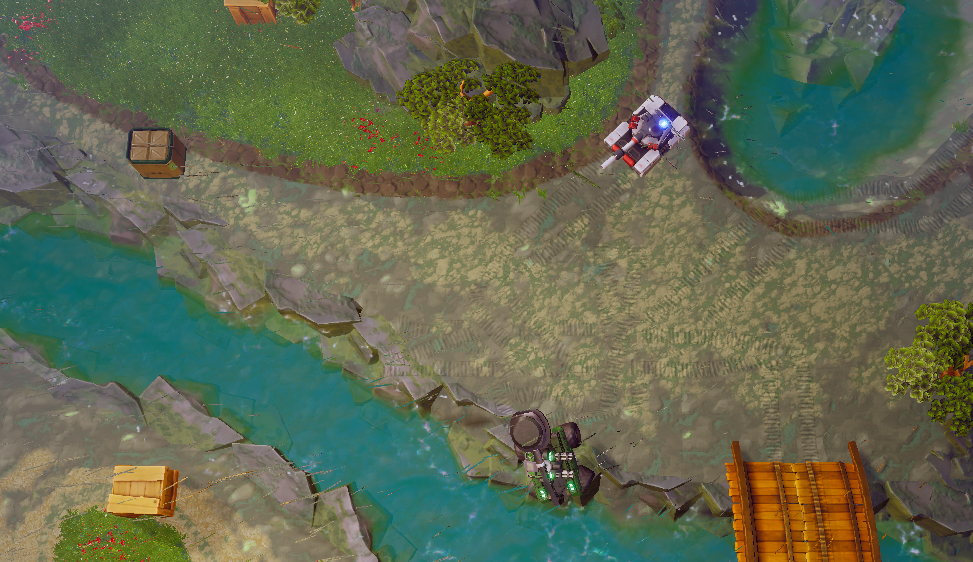 These are features of the new PvP mode:
6 unique arenas includes: Japanese Garden, Harsh High Attitude Snowy Mountain, Jungle Military Base, Lush Tropical Island Beach.
Fun and varied gameplay with 4 unique vehicles and drivers.
Random epic bosses that requires players to team up to take down.
No loading screen when changing arena.
Team up locally on the same PC to take on people online (Host only).