In our game you will have a chance to disassemble and renew many interesting things. We invite you to pull each and every element apart. Depending on the item, you will be able to use a screwdriver, nail puller or a spanner.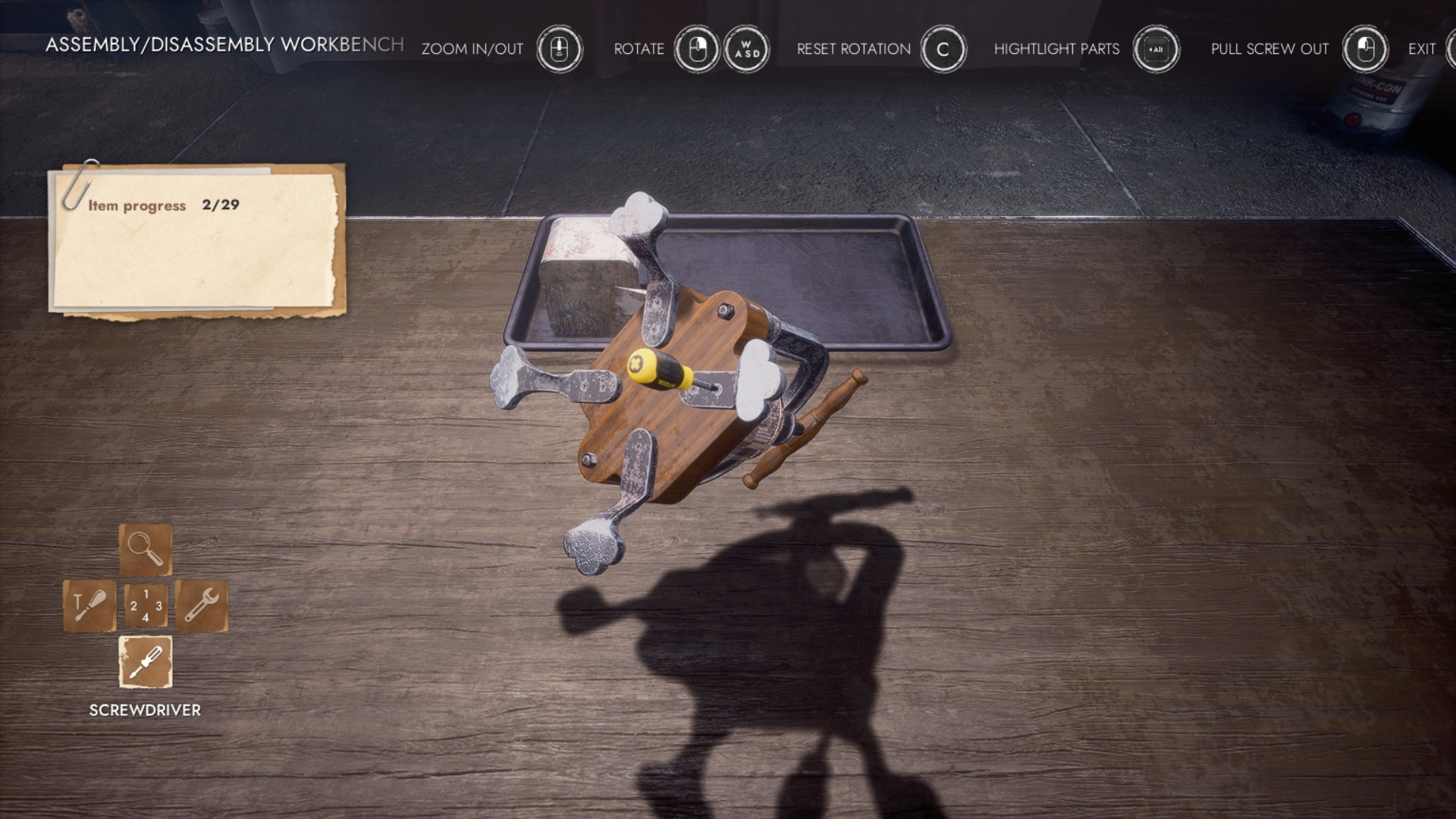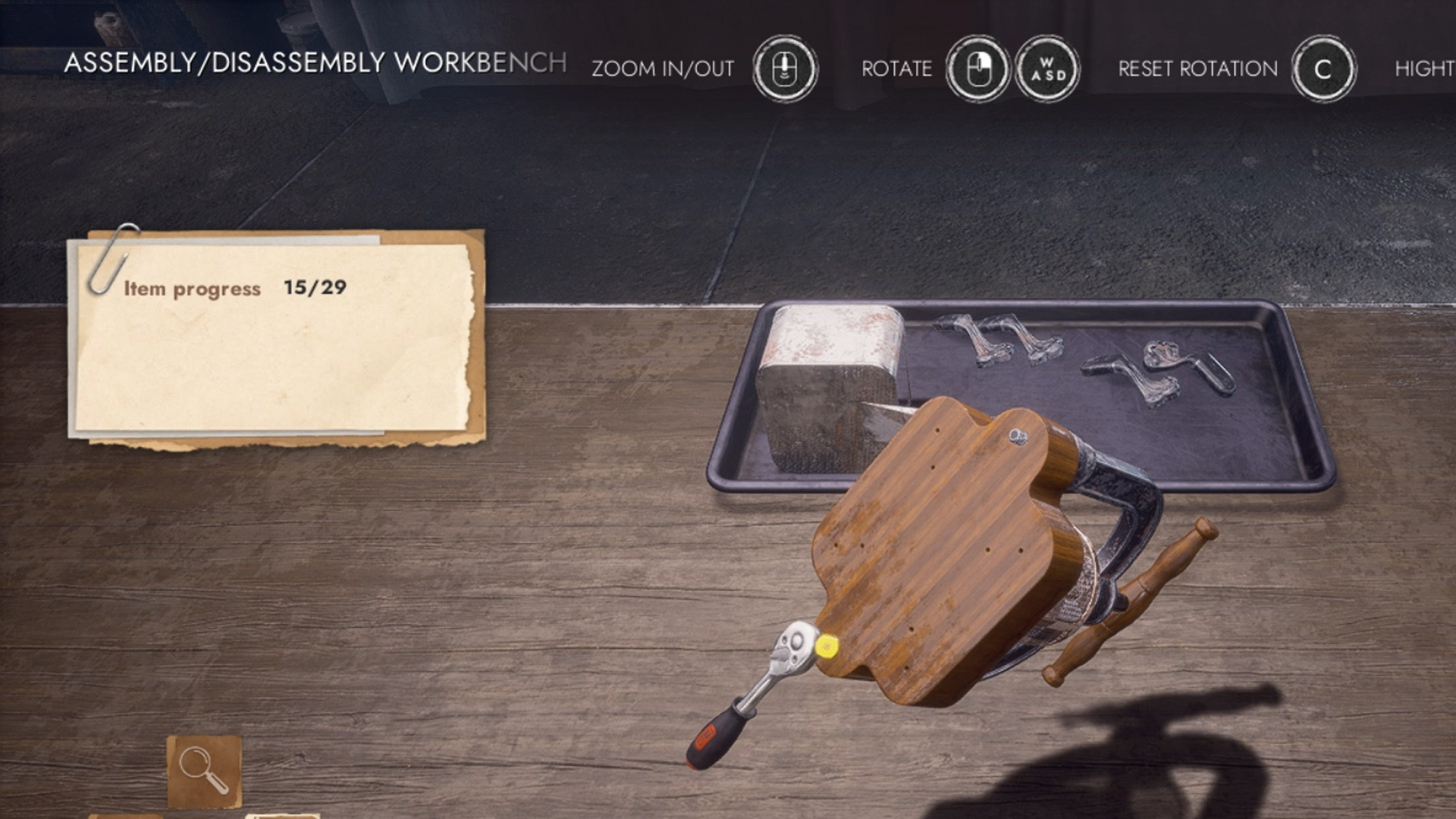 Next, we'll move to the cleaning workbench. Here, apart from the sponge you already know from the demo (which we, of course, invite you to check out!), you can also use a detergent that will let you clean dirt from the repaired item...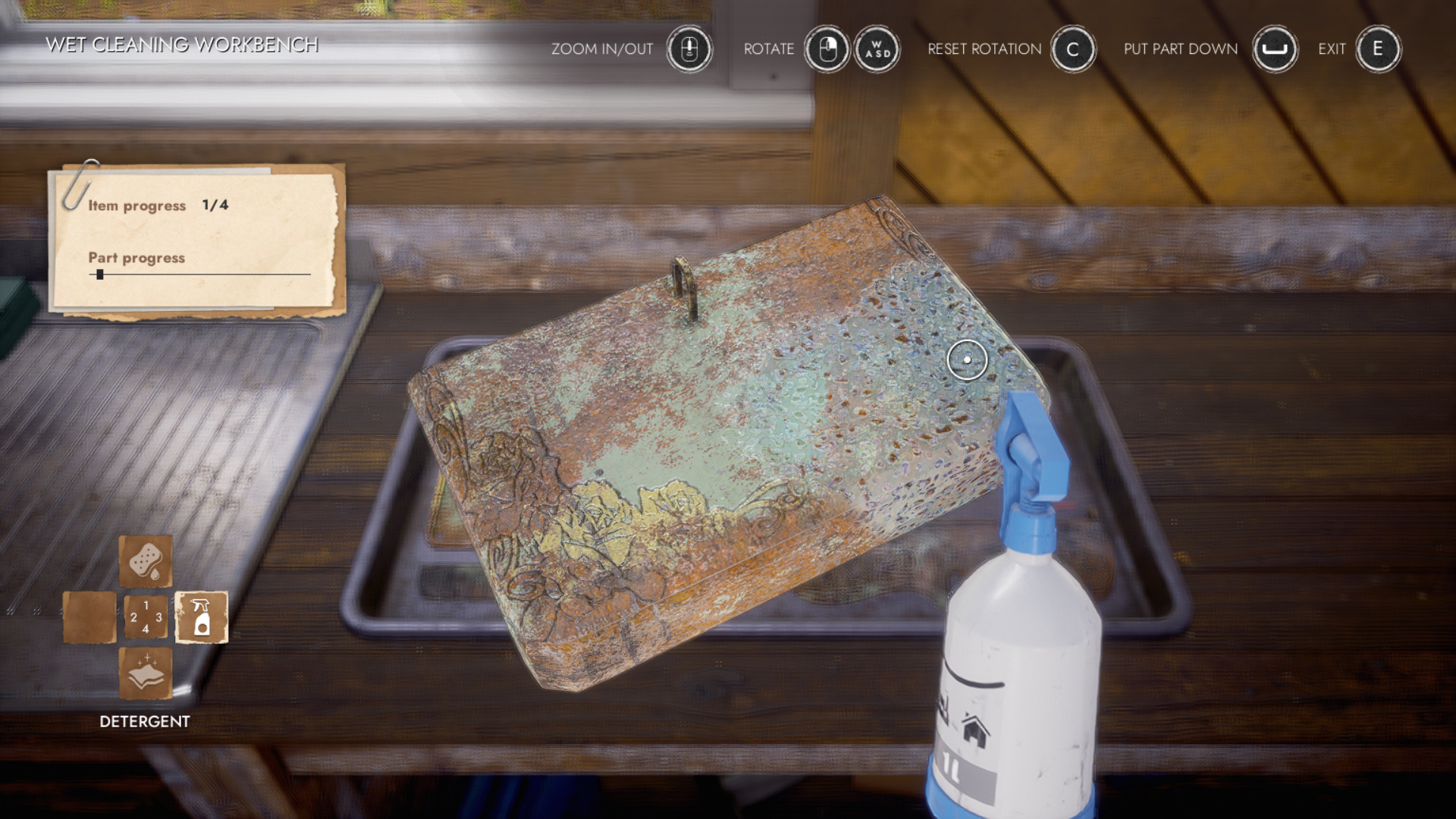 ... and also a towel, which will help you reach the tiniest spaces.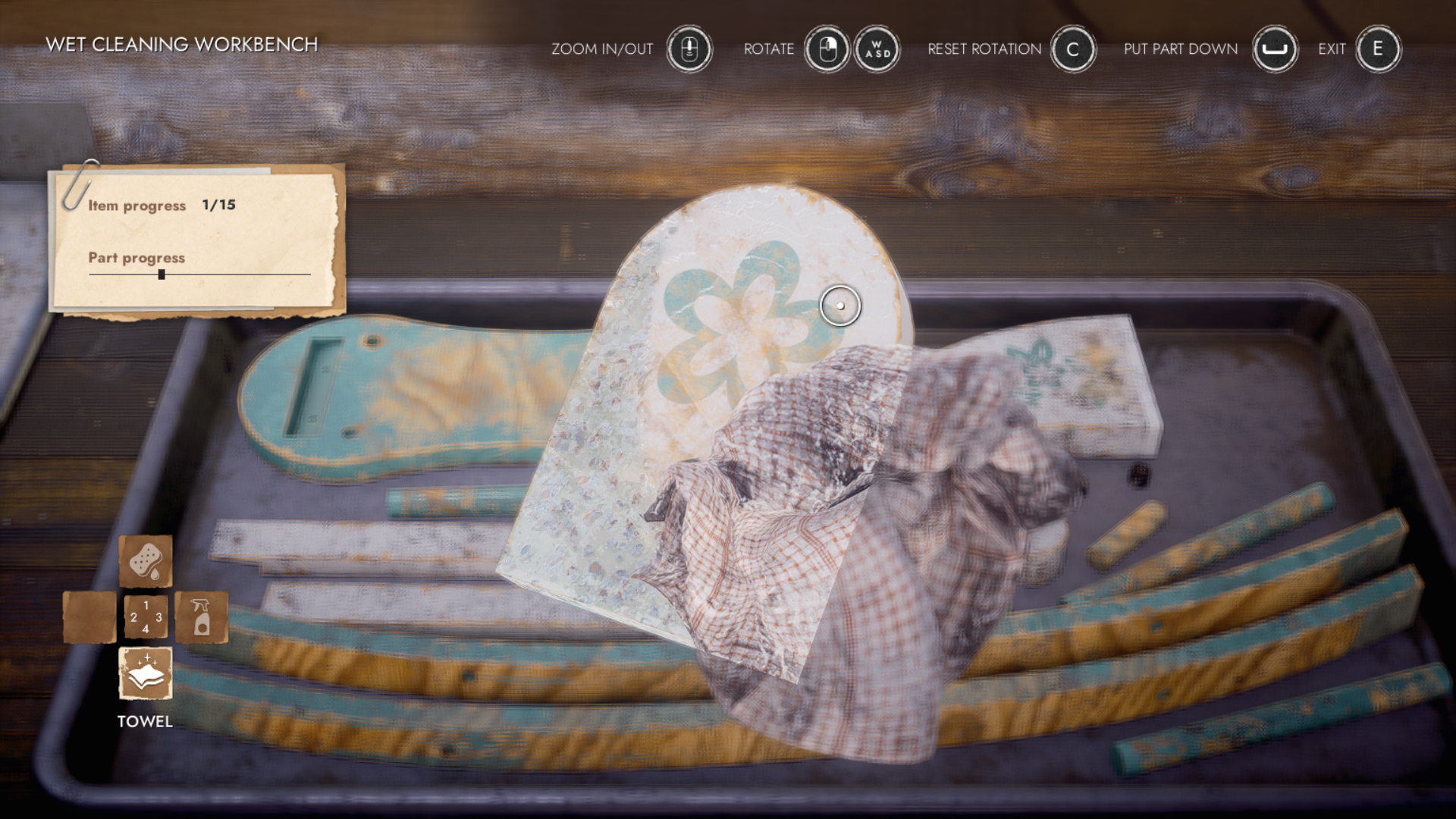 When we clean up all elements from dirt and oil, we can move to the next station where we will remove old paint and prepare the surface for a new coat.

Depending on our needs and the item which we'll be fixing, we can use the sandblasting station...
...or the sanding station.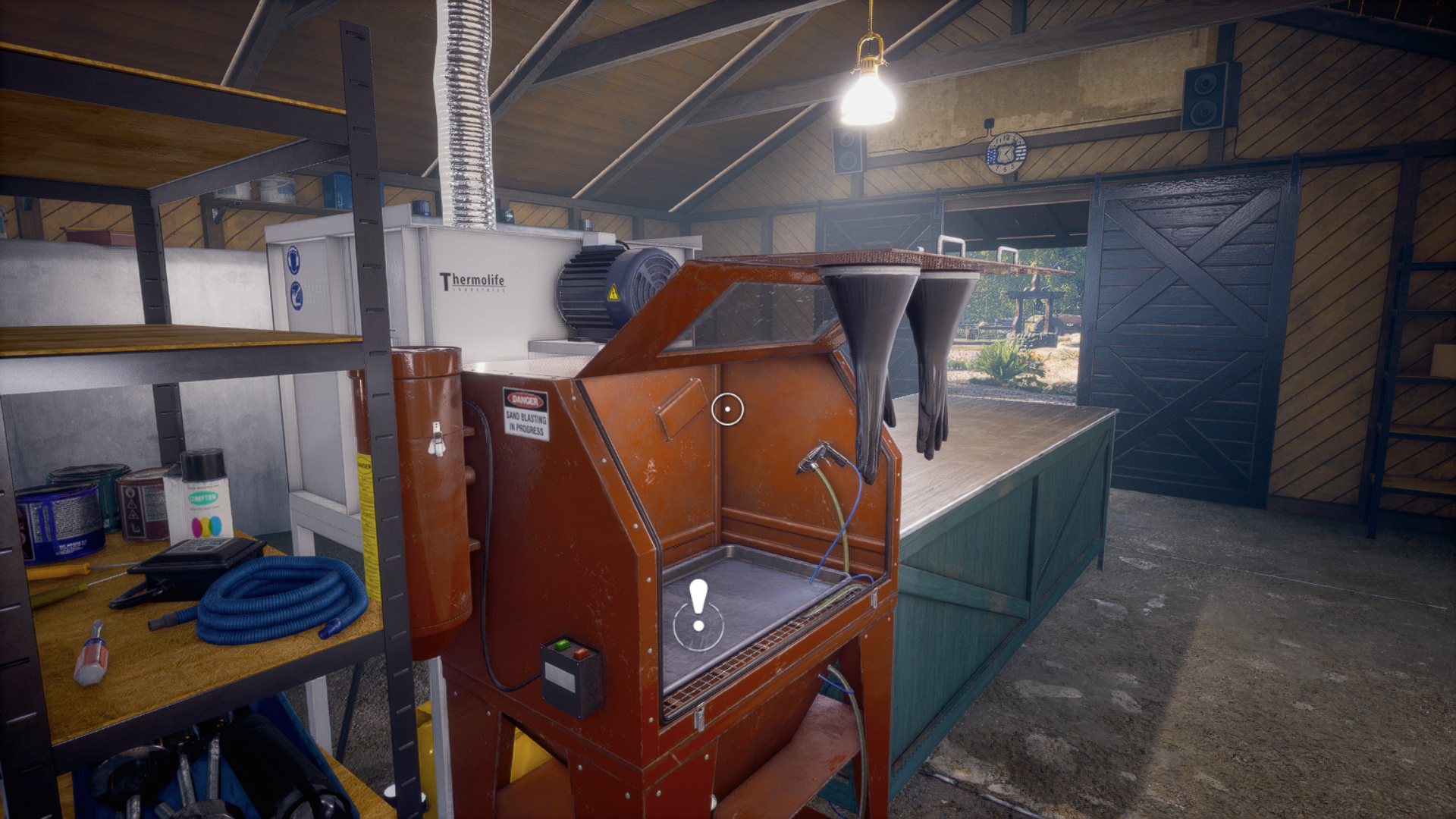 At the sanding station's workbench another surprise awaits us. Apart from sandpaper, you will find another favourite tool of ours - the angle grinder! We assure you, working with it is... oddly satisfying. We've tested it on every surface we could!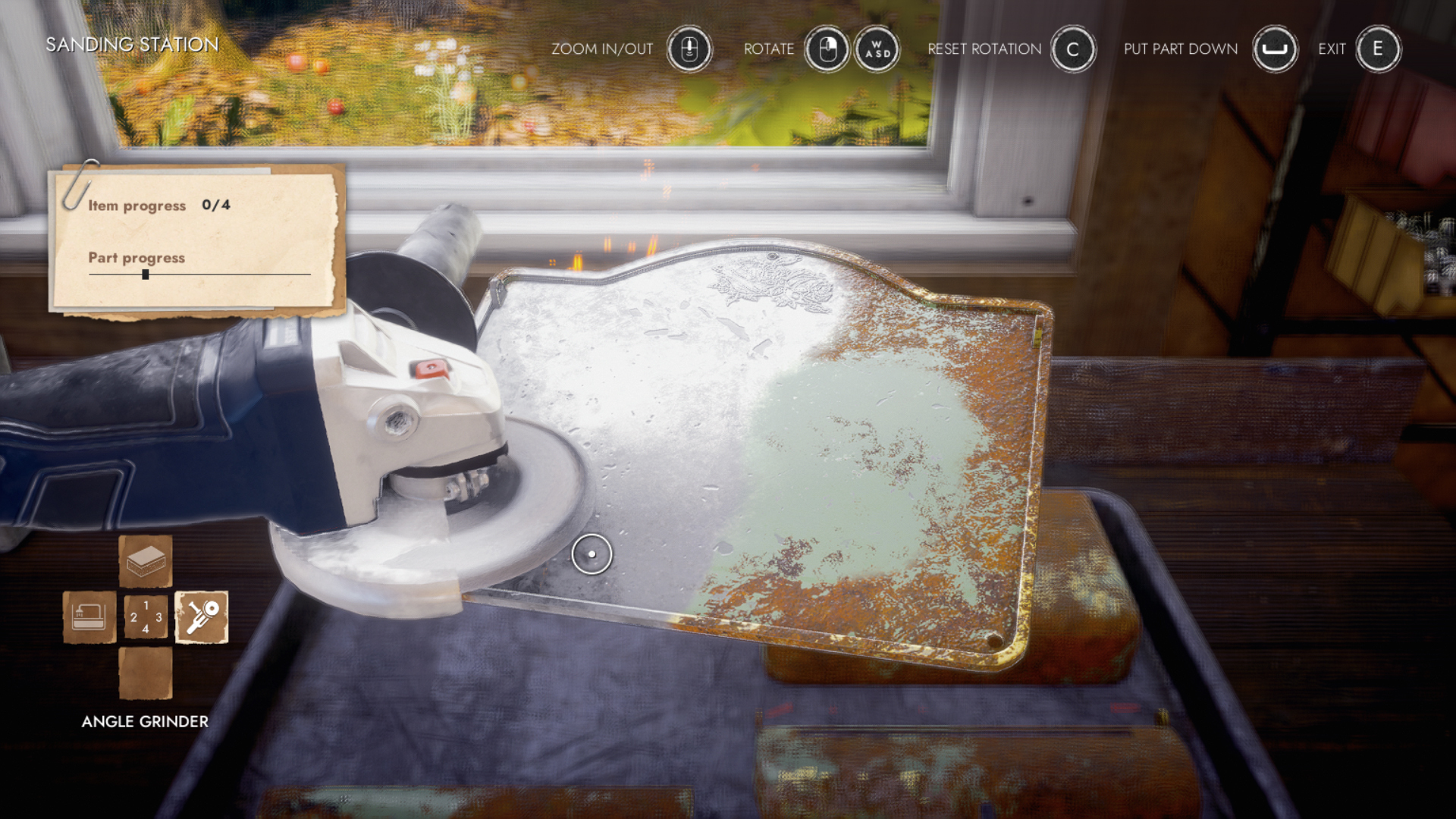 Sometimes we'll also be able to have all the parts in a galvanizing bath, another new option available by the sanding station.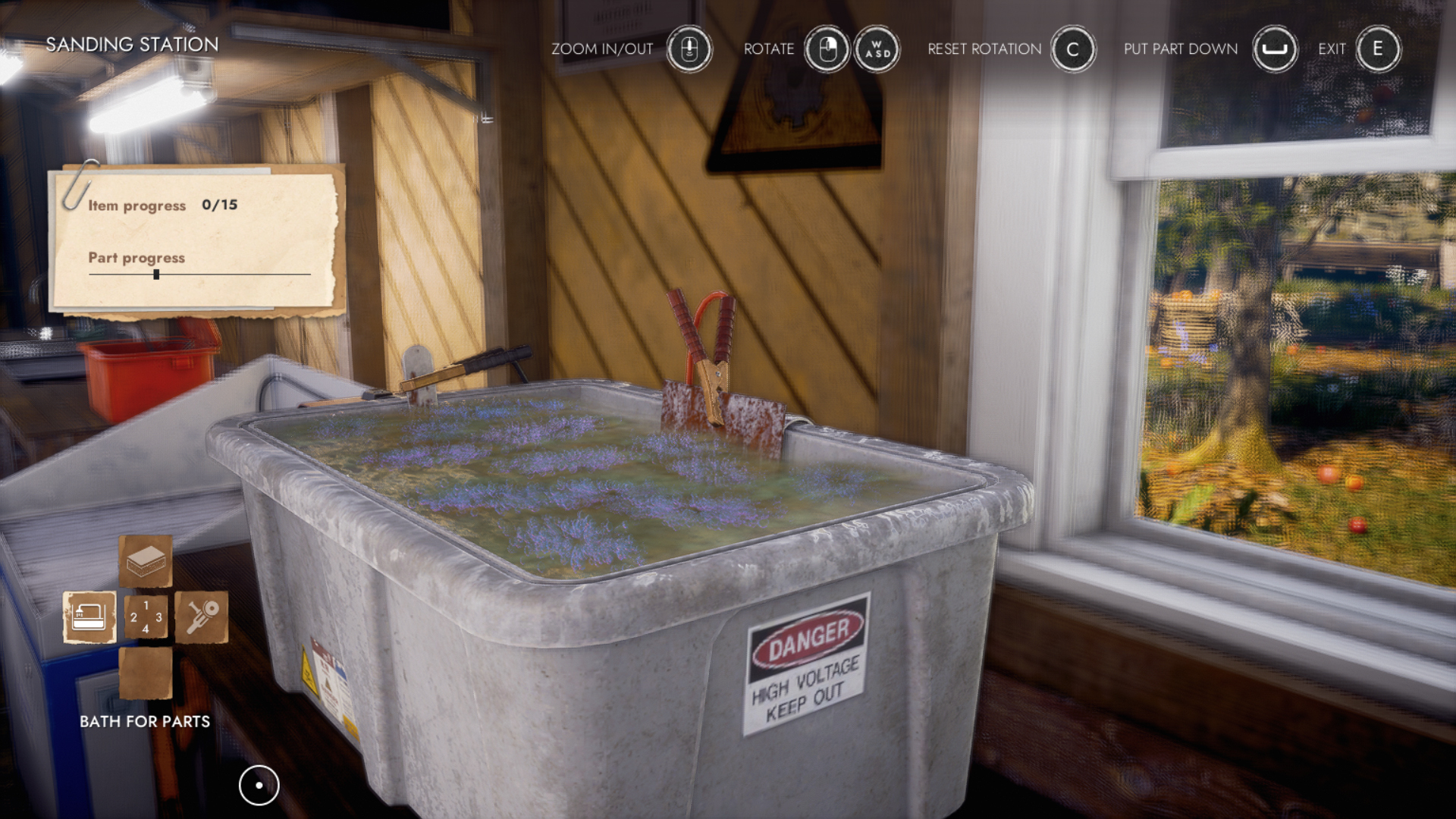 When the surface of the parts is clean and ready for new colour, we move to the painting station. We have a choice of painting with a brush...

...but also spraypaint!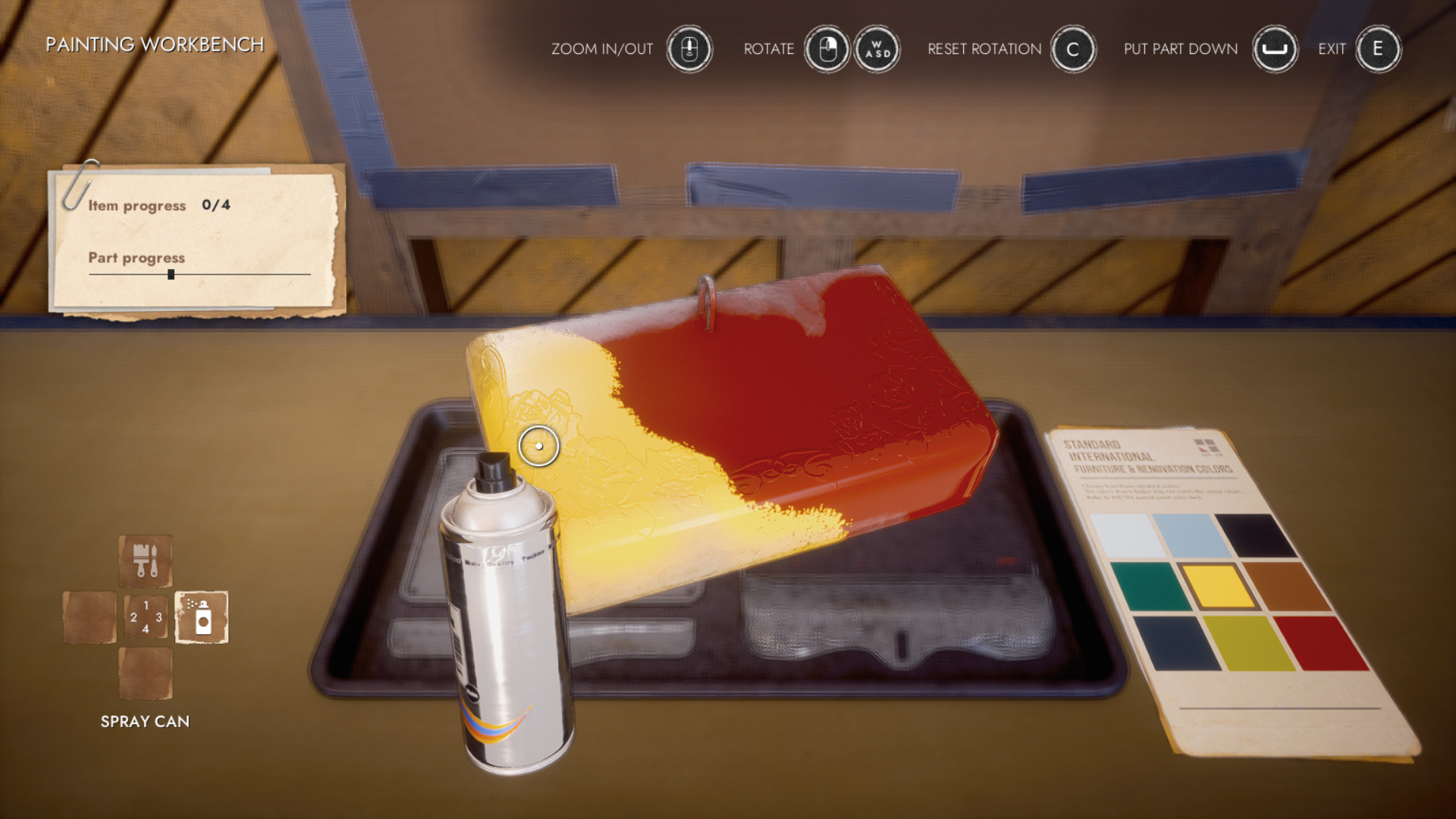 As the game develops, the repair methods will keep expanding. You will also have the possibility of accessing an air pistol to paint. Our second favourite element of repairs!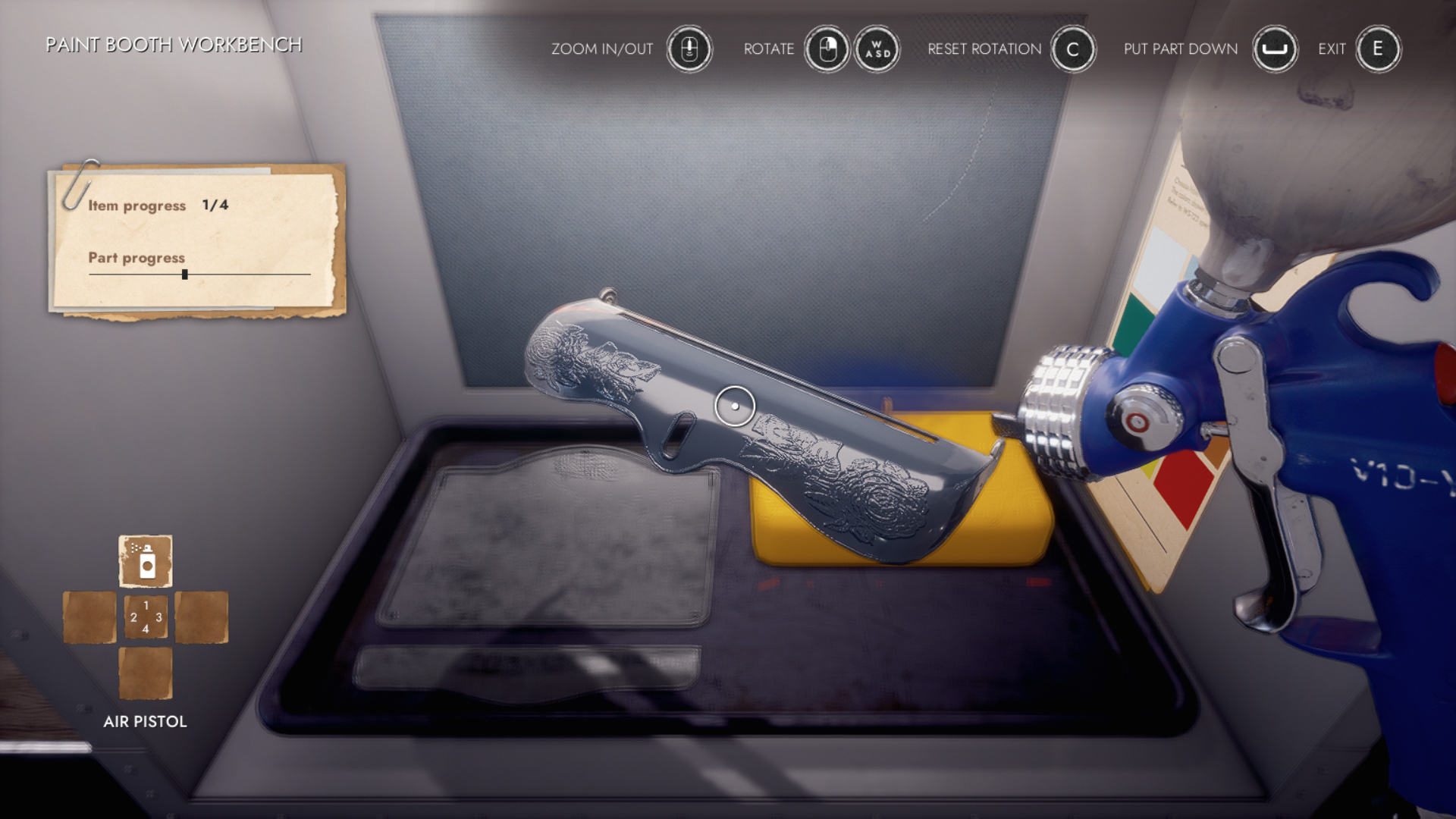 In the future we'd love to add more options for repairs, so check out the demo and add Workshop Simulator to your wishlist, so the renovation craze grows stronger!
Make sure to follow us on social media to not miss any important news!
Facebook WORKSHOP SIMULATOR
Facebook INTERMARUM
Twitter INTERMARUM
Instagram INTERMARUM