For quite some time now you've had the chance to take part in the regular development streams from The Riftbreaker. Thanks to the integration with Twitch and Mixer you can directly influence what happens in the game. Interactive streaming events happen every couple of minutes. The viewers are given a list of options to choose from and some time to cast their votes. Once the voting time is up, the option with the highest number of votes wins. It's a simple system, but it adds a lot of additional depth to the streaming session.
When using Mixer the viewers use the MixPlay interface in order to vote. If an interactive event is active, buttons appear directly below the stream window. Voting for an option is as simple as clicking the corresponding button, you don't even have to be logged in. On Twitch it is slightly different - a chatbot informs the users that they can vote and lists the commands the users have to type into the chat. The bot looks for the relevant commands and relays the info to the game itself.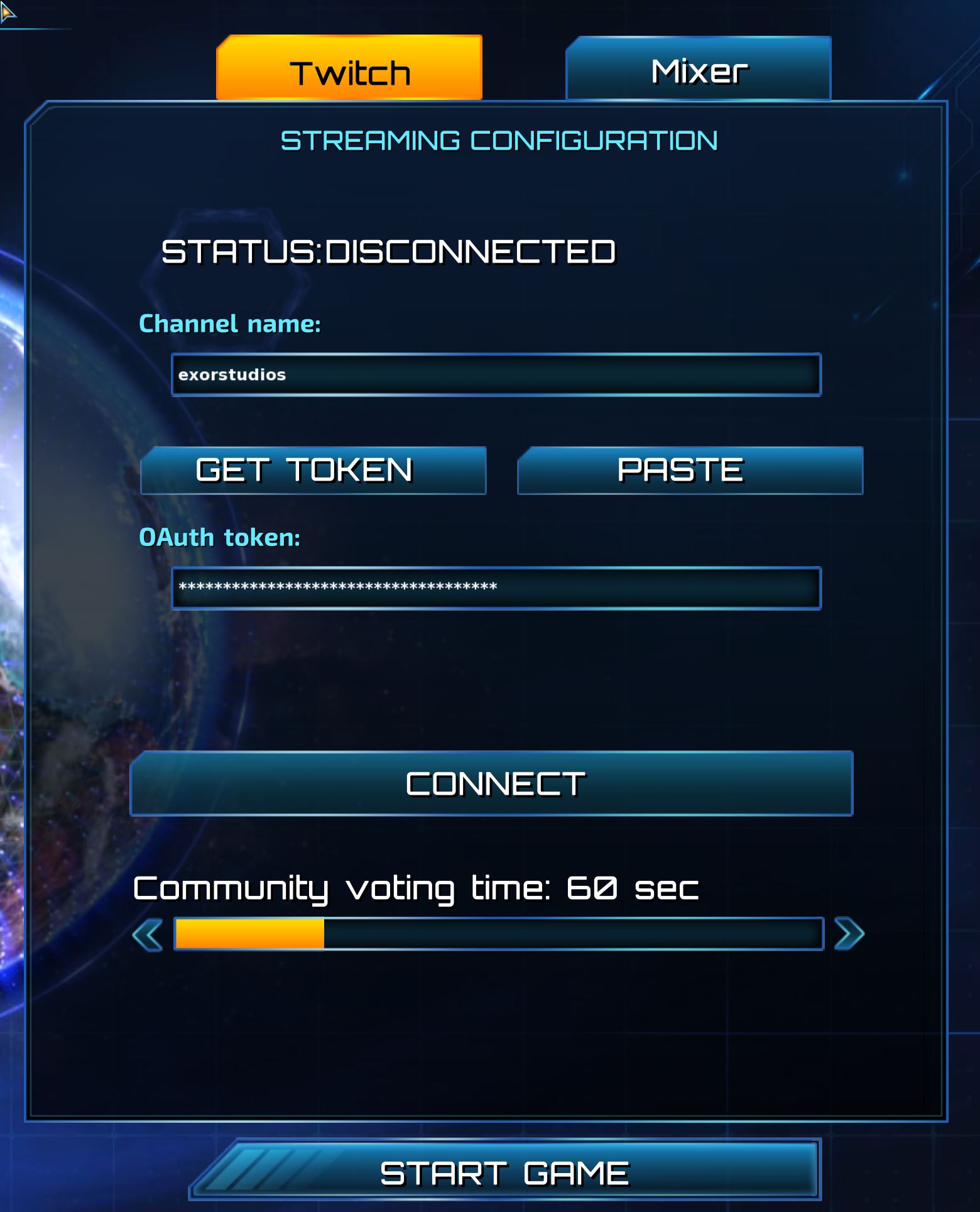 You can connect to the streaming platform of your choice without leaving the game.
We will also add more configuration options in the future.
No matter which platform you use, the feature is quite straightforward and creates interesting dynamics between the streamer and their audience. You can either ask for help when you need it most or ask for even more pressure if you feel the game is going too easy on you. However, you do not have complete control over the voting outcome, so this additional unpredictability makes each session a lot different from the previous one.
The interactive streaming options will be available to everyone playing The Riftbreaker, but they are designed to only be an additional functionality. They are not the core of the gameplay and you don't have to worry that you will miss out on a part of the game if you don't stream. While they definitely increase the interactivity, we think it is important for the game to hold its own without the need to broadcast it to the whole world. Moreover, we are planning to incorporate the random effects into single-player sessions as well, just without the voting component.
You can see the interactive streaming events in action every Tuesday and Thursday on our development streams (today happens to be Tuesday, by the way, so join us at 3 PM CET on Mixer!). Next time we will go over the pool of available options and our plans for the future of this feature.
See you next time!
Other social media:
www.facebook.com/exorstudios
www.twitter.com/exorstudios
www.mixer.com/exor_studios
www.twitch.tv/exorstudios
www.youtube.com/exorstudios