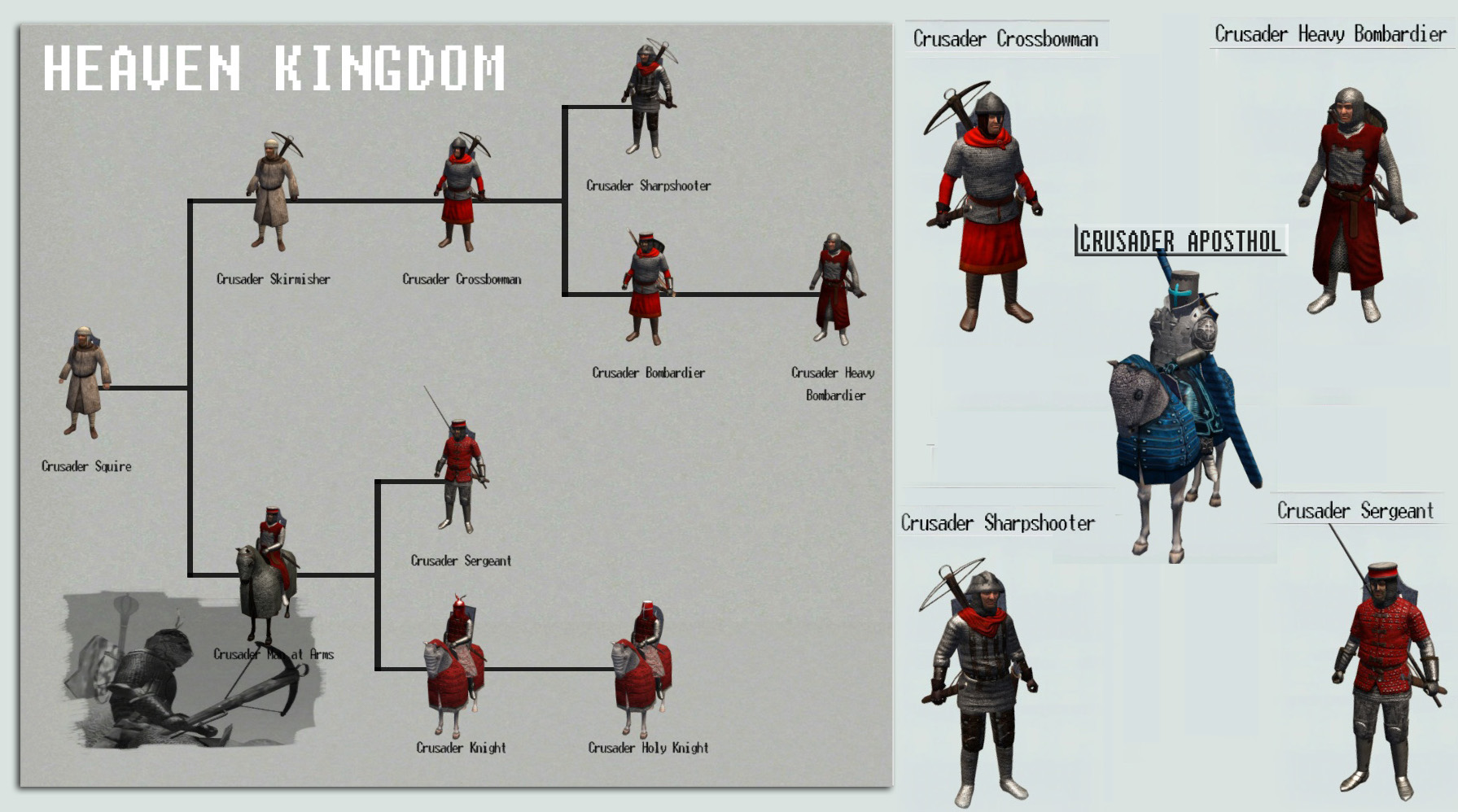 Heaven Kingdom aka Crusaders - Major Faction of Havi-Havi desert of 5066 year Era/Scenario
It is my personal great, great surprise which I am very proud of. Comparison to R. Scott's movie is inevitable, however personally, it is one his movies I do not like at all. When it comes to that subject, I choose Steven Runciman, author of three tomes of history if crusades.
Nevertheless, Crusaders on a desert, in 5066 AD are a fact.
Heaven Kingdom is a 'modern' re-shaped Swadia faction from Warband. PW has been changed so heavily that Swadians had to re-copied, re-fitted and of course slightly re-skinned (they are Crusaders of Heaven Kingdom officially).
Their armors and weapons are 'original-Warband', however to make them fit to reality of Paradigm Worlds, stats have been changed, with respect to general idea of vanilla faction.
Now, you can see, how vanilla faction can cope in modern war of Paradigms!
Troop tree is also 'vanilla-wise' with some minor changes. To spice a bit - and still keep coherency with vanilla - there have been added following troops:
Bombardiers - May be compared to first medieval troops using gunpowder. These heavy armored man-at-arms use arqebuses and primitive charges. They can take decent damage due to armor.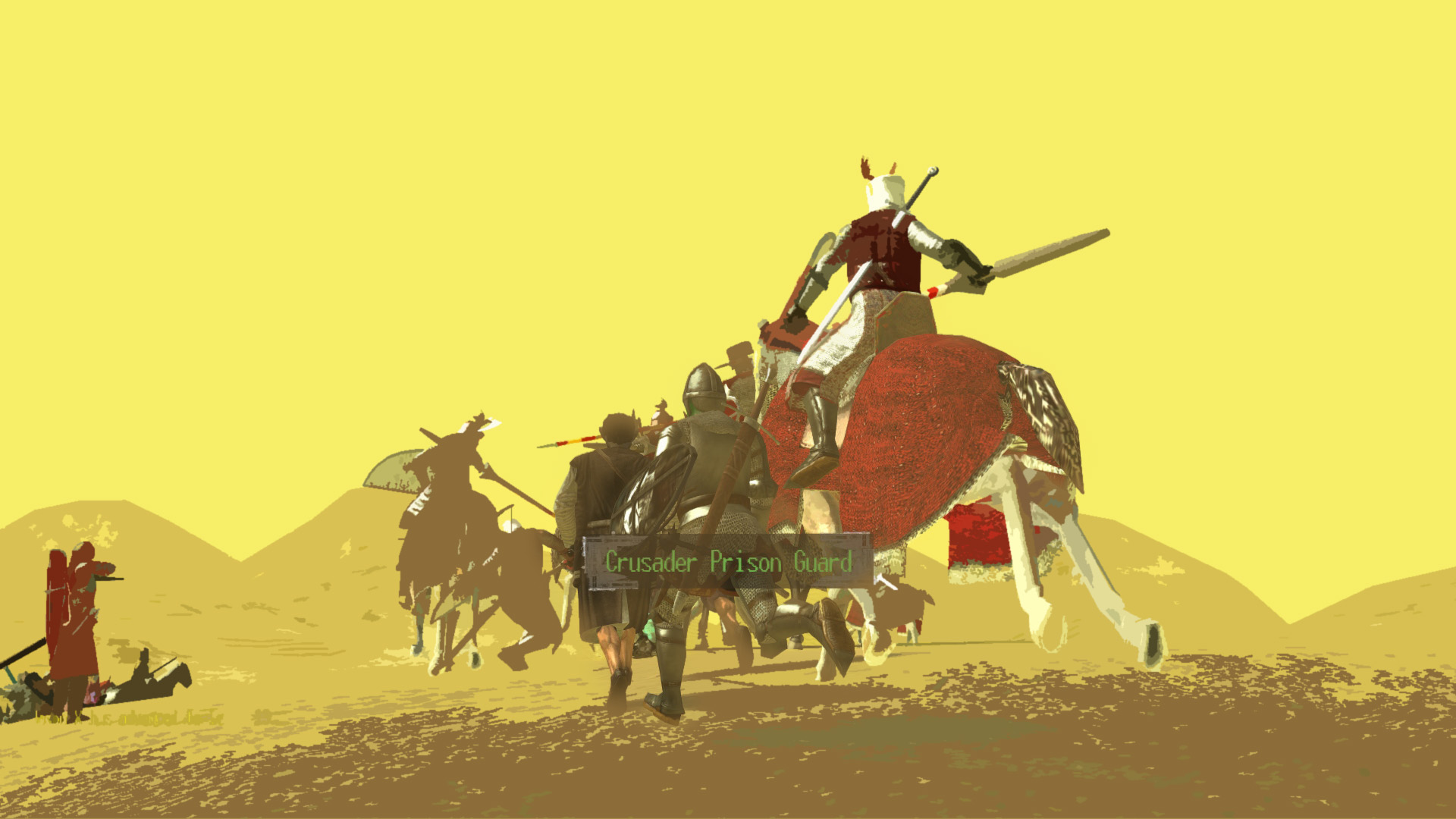 Crusader - Holy Knight - High-tier - Very well equipped, heavy medieval cavalry. As I imagine - kind of Graal search - idea motivates this knights to explore world in quest for super-power items. To PW it means so these knights equip sometimes Elite Items, usually accessible only to lords.
CRUSADER APOSTHOL - My personal touch to this faction, mark of Paradigm Worlds. These incredibly heavy armored half-giants, with gigantic two-handed swords known as Executors (sorry, Excalibur), can take down almost any enemy with a single slash. They are even more deadly on their warhorses. Very long lances, combined with organised charge can brake any line of defense. Aposthols are knights, inquisitors, priests, agents, heroes in one.
not a single vanilla troop has been removed
Heaven Kingdom is a major faction in Era/Scenario of year 5066.
Re-introducing original Warband faction here, I name as an act of respect and tribute to Mount and Blade:Warband. Thank You, Talewords.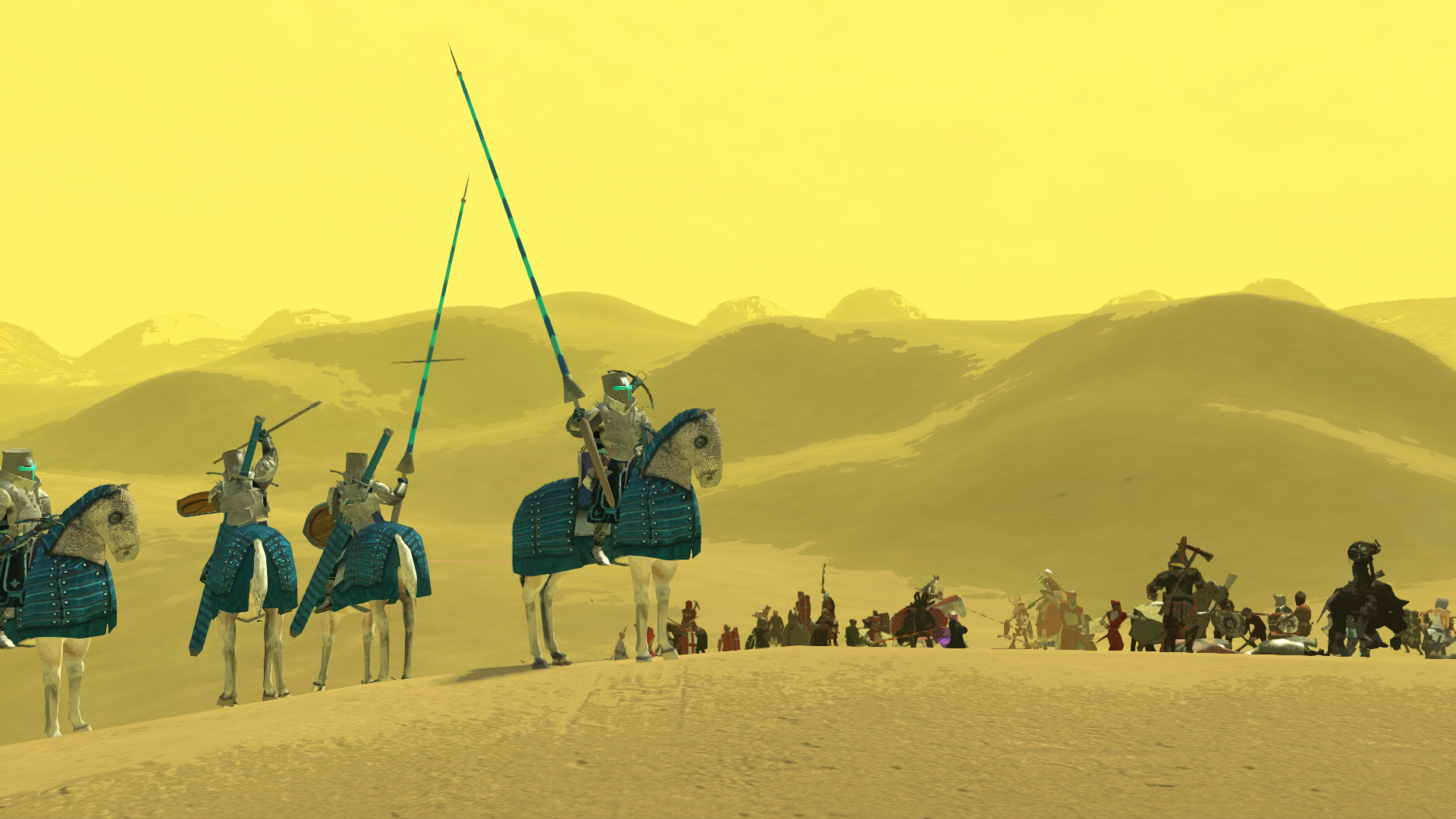 CRUSADER APOSTHOL - a symbol of power of the Heaven Kingdom Crusaders
This article is a part of main presentation of Paradigm Worlds: We, the creatures! - Global Politics