Currently in the full version of Invertical, once you complete the story you can unlock a huge level called the Great Big World but that had its flaws. To tackle this I've looked to create a series of smaller rooms.
Each room has a portal to save your progress (I may replace this with your classic disk sprite) and collectible items. The design is very much about puzzle solving your way to the books and scrolls then moving onto the next room. Each room is styled based on the main chapters in the game so you could climb up from the underground areas and enter a city level or go along to a castle.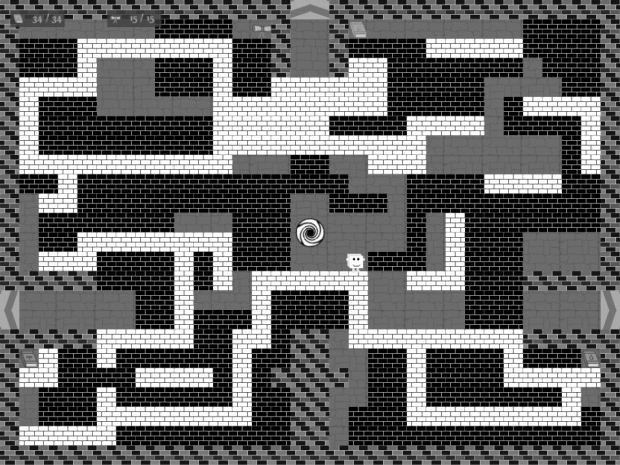 I'm rather liking it and this could well be something that I look to use in future versions. I've actually had a play about with Invertical as a mobile game. A lot of the levels involve inverting whilst jumping diagonally. Unfortunately this is a bit too fiddly on a mobile device. In order to make the game work on Android/WP8/iOS the levels will all need redoing. However I feel that the design and structure of the new bonus and Great Big World levels are the foundations for a great mobile game.
Lets not get ahead of ourselves though. This PC version has to get finished first and X-Orbtek II is shaping up rather nicely!