No jumping. Only falling.

Despite being a platformer, there is no "jump" button in Serious Scramblers. Players navigate the deepest pit full of hazards simply by running left or right. The entire goal is to fall your way to the finish line - so make sure to avoid spike traps and spinning fireballs, and stomp on some monsters while on the way down!
Serious Scramblers features a colorful cast of unlock-able characters, each changing the game in significant ways. The following are some examples:
Like a certain innovative FPS, time only moves when Motoko moves. There is a catch however, the level scrolls a lot faster when time isn't paused - so, unless you want to get skewered by the ceiling spikes, you'll have to make each move carefully!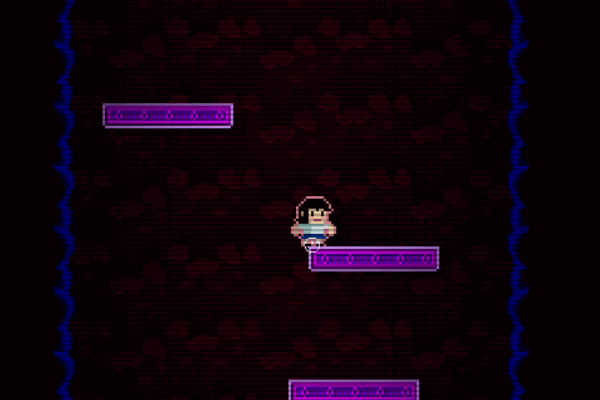 Silhouette - Gotta go fast
Silhouette moves at top speed at all times, so avoiding spike traps is as easy as A, B, and C! However, the trade-off is that there will be significantly lesser gold coins to collect.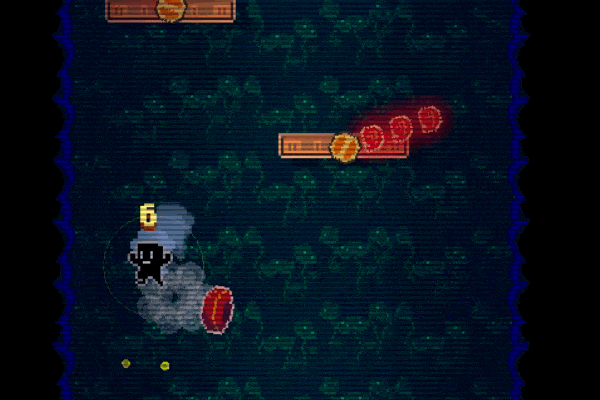 Fancy getting more coins to unlock more characters? Mummy's the one to choose. It's worth noting that Mummy is one of the slowest characters though!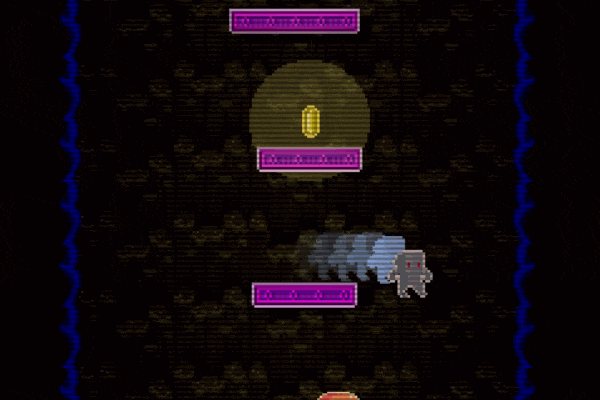 There are a lot more characters, so do keep an eye out when Serious Scramblers officially launches on Steam later this year (Q4 2019)!