The journey being a solo game developer is stressful and difficult in many aspects, however, there are also positives such as having a lot of control with how, what and when you want things to be done. You will need a lot of self discipline to help you reach your targets, therefore no room for laziness!
I was responsible for all the characters and environment aesthetics, but for today I will just show you the first initial sketch of our hero Trunko.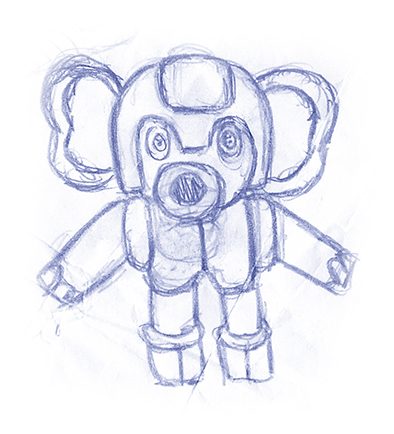 Quite often when I design characters, I would usually have an idea in my head with how I would want it to be and this sometimes includes the colour scheme. There have also been situations where I had to revise some character designs, or I just completely scrap them as they didn't connect well to the game as a whole.
I am far from being a master at drawing, touching a pencil seem like a past for me but a basic sketch simply conveyed what I desired to help my 3D modelling.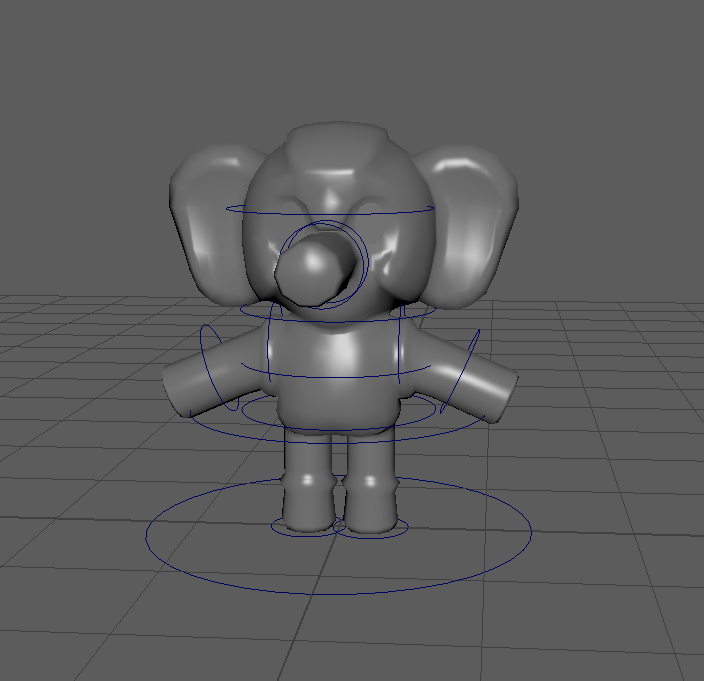 Above shows the 3D model of Trunko , I also made a simple rig with enough controls to express the needs for the game.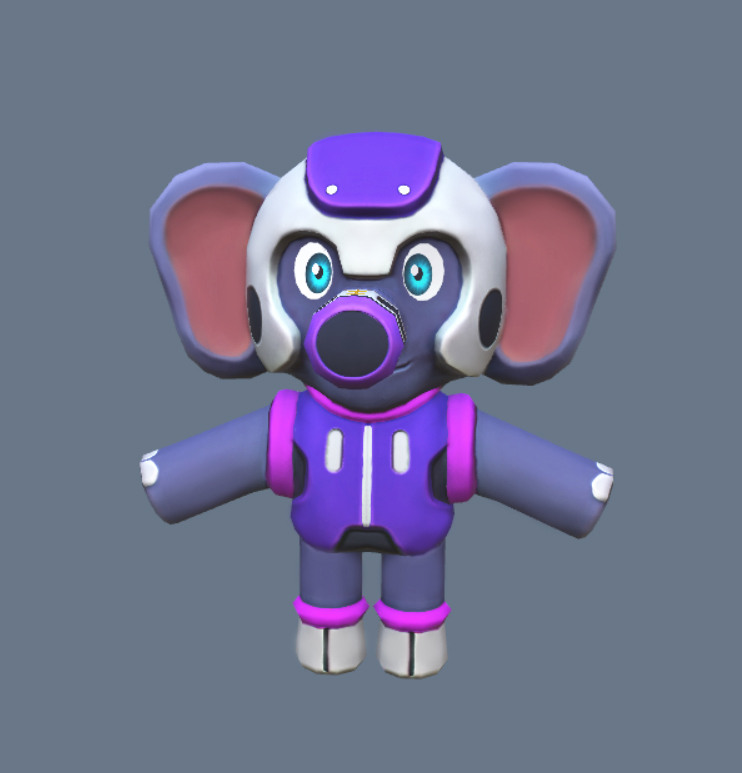 A simple flat shaded texture was created using Photoshop, I also added a subtle curvature map, ambient occlusion map and a normal map on top.
Fast forward a few steps, having completed the modelling and texturing stages, it is always exciting to throw my characters into the Unity game engine with a nice shader to complete the entire look.
A happy Trunko below in the game engine.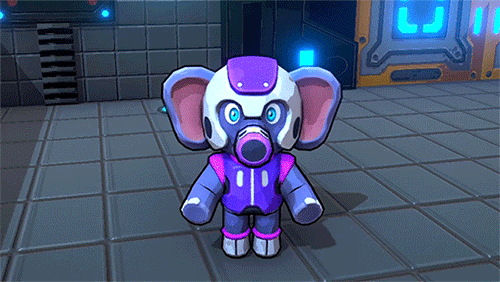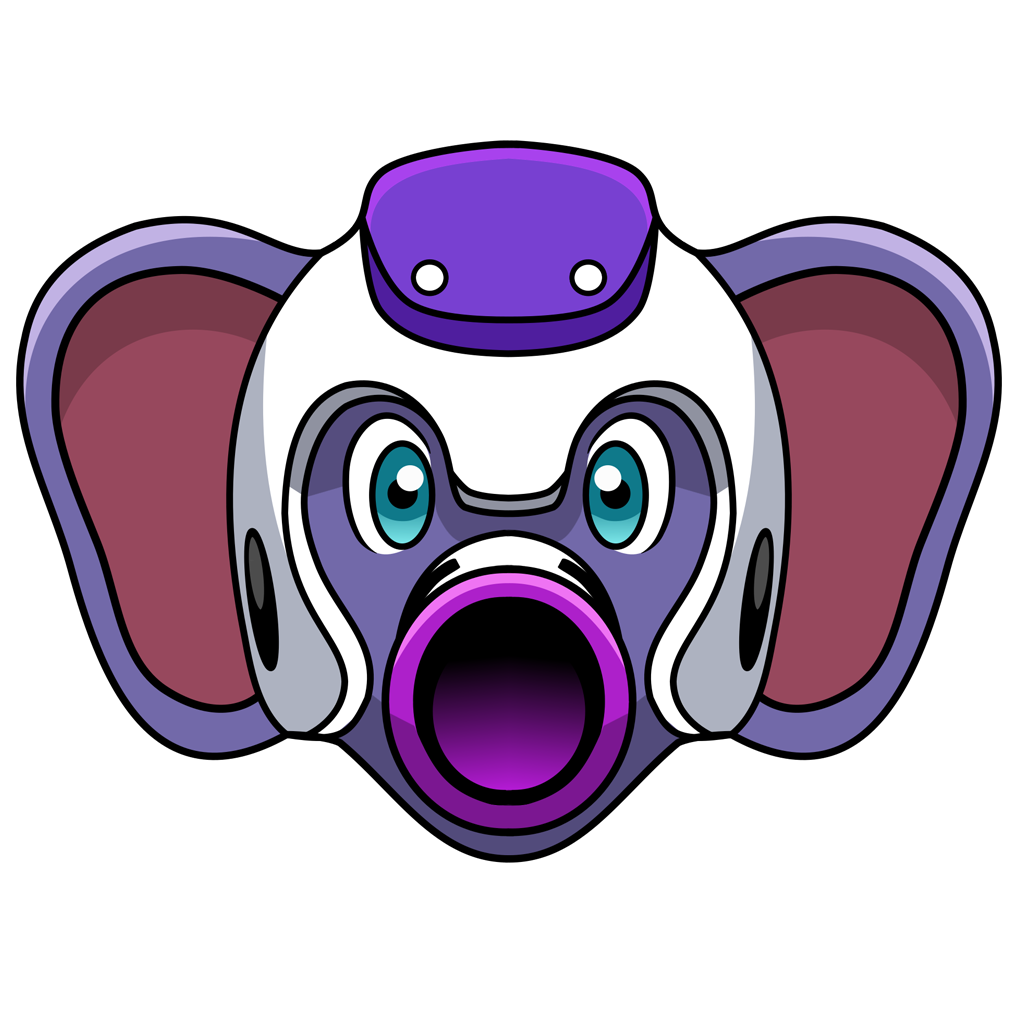 For some of my characters like Trunko, I also made 2D images for them as they play a part in my game's UI.
I used the amazing open source software Inkscape to create my vector images.
The 2D image above of Trunko is a vector art which is great for clean artwork and amazing for high resolution use.
More of my gaming developments will be covered soon.