HOW EXTENSIVE IS BASE BUILDING?
Our long-term goal is to provide a huge number of choices, both in terms of assets and themes. Decorative items that can be freely placed with few limitations are part of this. In Under a Rock, there is no limit to how expansive and fleshed out a base can be. Performance stays the same, no matter what. The view distance is also infinite, so no more invisible base parts when you are only a short distance away.
The performance statement and view distance has already been tested extensively, it is also not system dependent. Meaning minimum spec will reap the same benefits.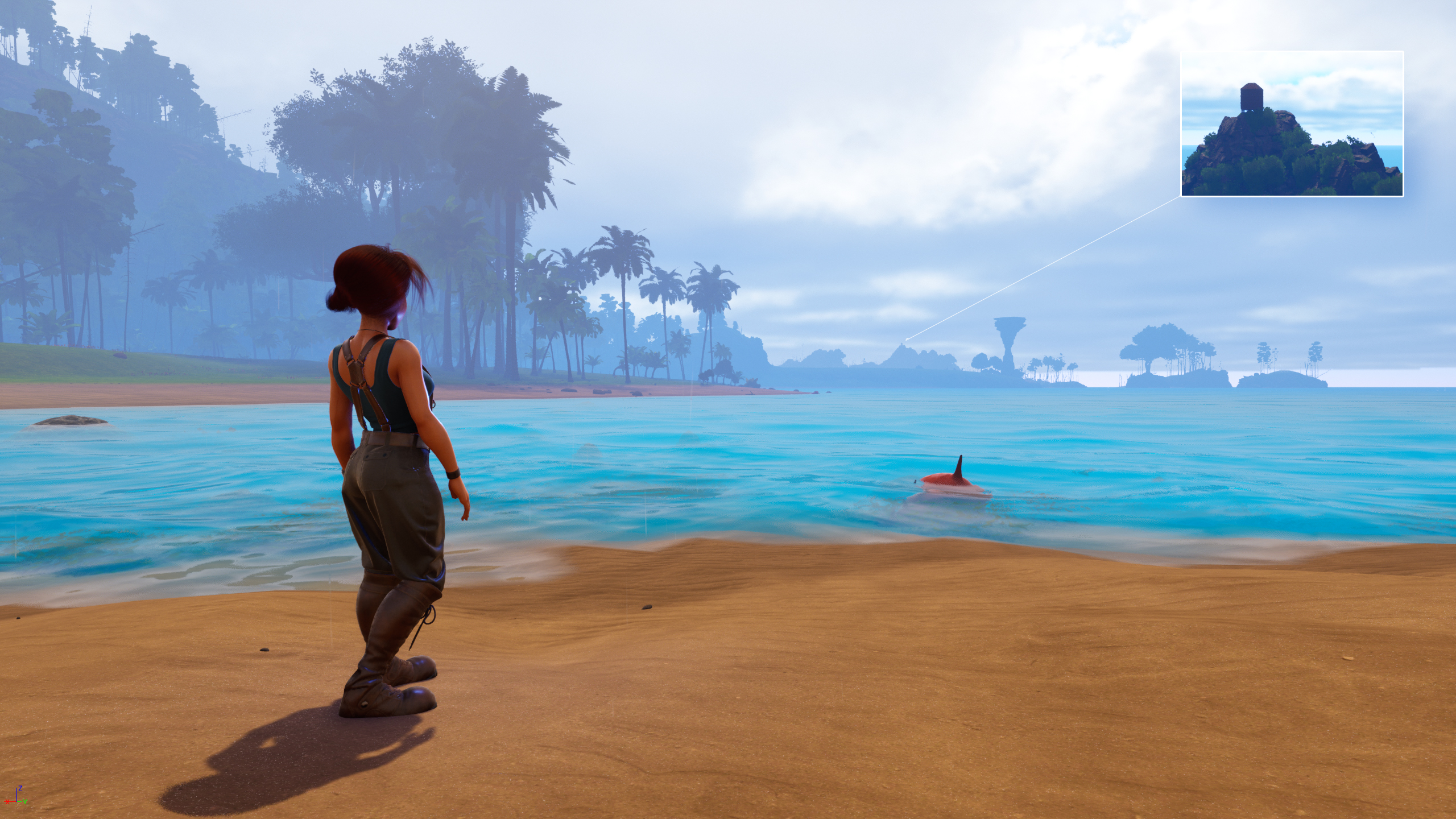 TWO BUILD MODES
There are two build modes that can be switched between seamlessly:
Default mode, for placing solid constructions directly if you have the necessary resources.
Advanced mode, that allows you to plan your base construction and for your friends to help build it by inputting the necessary resources. We call this Ghost Building. Meshes can be individually marked as HIGH PRIORITY, to make it clear to everyone what should be focused on. The stuffed dodo in the door frame is marked as such. Stuffed dodos should always be high priority! We are also considering to throw in a color for "don't build this yet", if there is demand for it.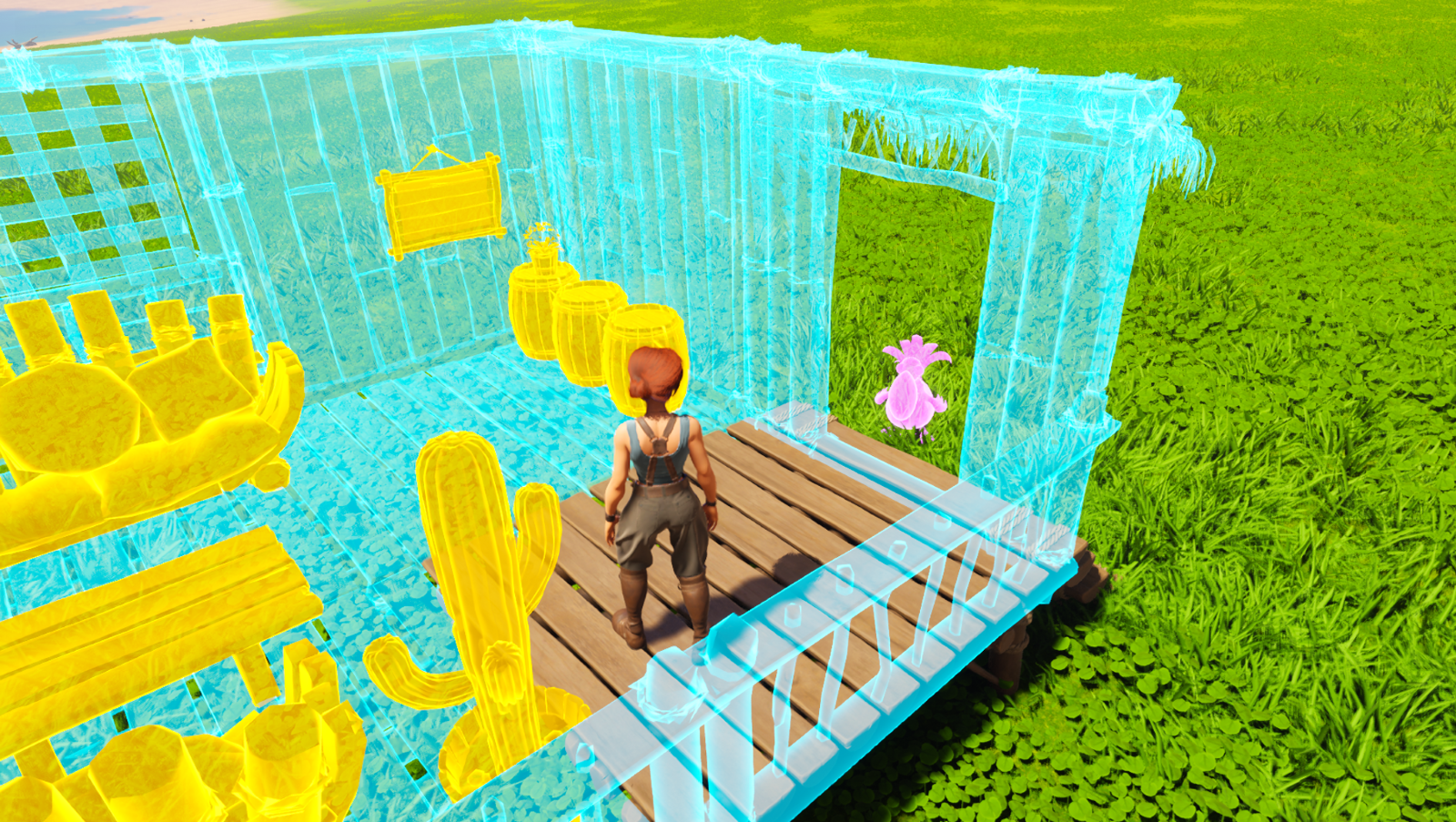 OH NO, AAARGH! BASE JUST GOT DESTROYED
Spent hours, days, weeks or even months on building an amazing looking base? Cannot stand the thought of doing all the nitty gritty details again? This is where ghost building truly shines.
Activate the auto-saved blueprint of your base or a manually saved version. Any destroyed base elements, from the largest to the smallest, will show up as ghost elements. All you need to do now is input the necessary resources. Since this is ghost building, any friendlies can help with the reconstruction process.
SHARED BLUEPRINTS
We plan on eventually making it so that all kinds of construction blueprints can be saved for later use and also be shared with other players. You cannot pack down your base and unpack it later, but you will be able to make blueprints and reuse these at other locations as part of the ghost building system. Do it for quickly establishing a campsite, a storage room, or even a large base. Provided there is ample space available for placement.
FREEDOM
There will be very few rules limiting how and where to build. On the ground, in the trees, inside of caves, even under water. We won't stop you, although the inhabitants might try to.