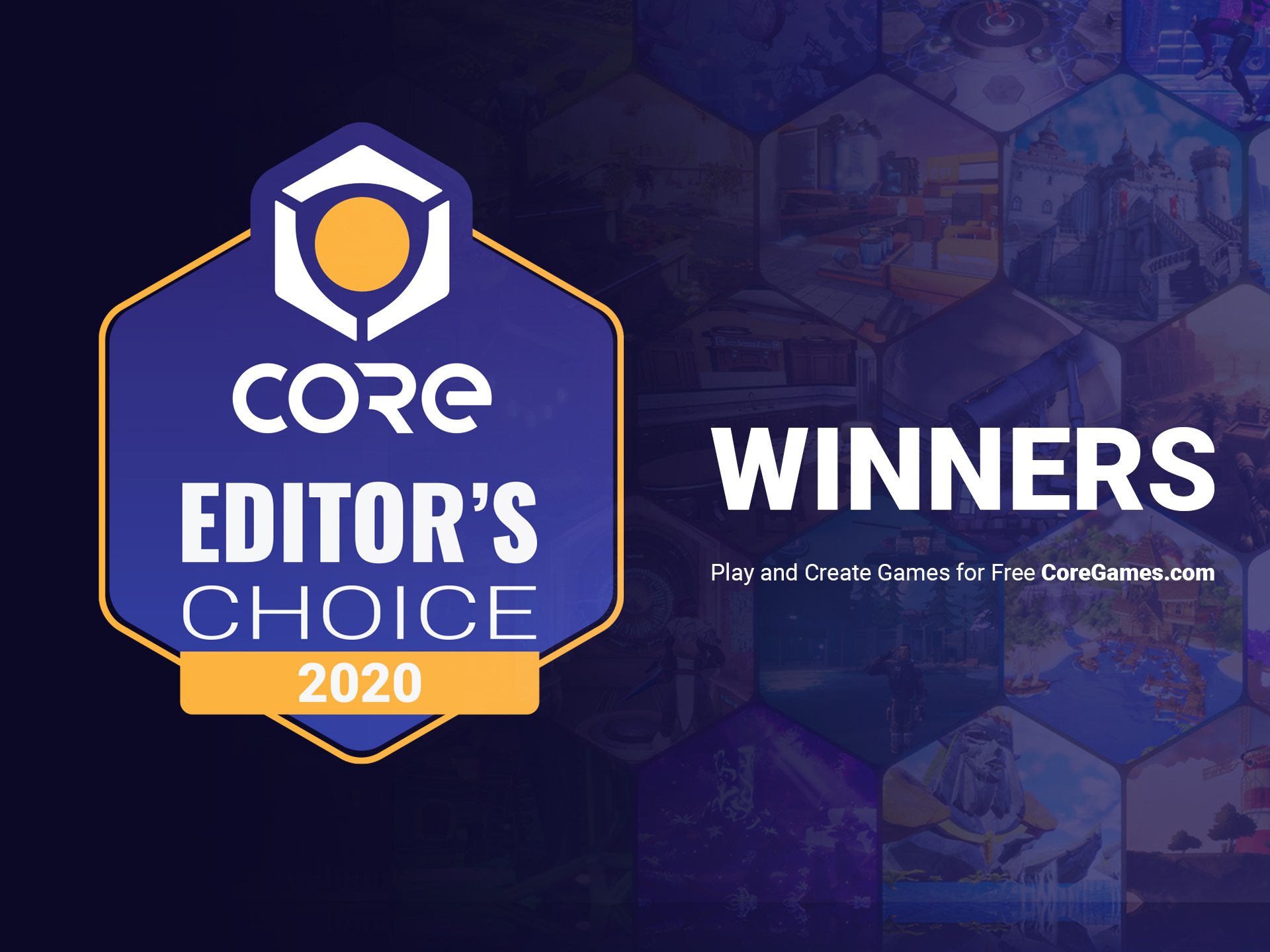 We're excited to present the inaugural round of Core Editor's Choice games. Core, the 2020 Mod/Indie of the year awards sponsor, is a free gaming platform that lets you create your own games and share them with a global community of gamers.
Since the launch of Open Alpha in March, Core has come to host thousands of high quality games from creators of all backgrounds. These are games that stood out in their respective categories, highlighting some of the incredible potential for creativity and creation that is possible in Core. Winners of the Core Editor's and Player's Choice categories will be awarded $10,000 in cash prizes.
---
Compete against other online players as you race marbles through a myriad of wooden courses. Teeter on the edge and hop over your friends in a frantic dash to reach the end first!
Enlist into His Majesty's Grand Army to fight for glory & honor at Grand Kingdom's furthest border. Two fortresses stand opposite one another in a snowy mountain pass; you will need to harness teamwork and skill to achieve victory!
---
Explore an expansive, beautiful scene in this environment created for The Alice in Wonderland event. Though there is no gameplay, spend time taking in the serenity and seek out some hidden elements scattered throughout.
---
Thank you again to Core for sponsoring and kicking off the start of the voting for the 2020 Mod/Indie of the year awards. Keep an eye out for all the updates about the voting throughout this month, and more articles from Core, including features about their top games for 2020. Explore Core Games.