HDR is finally usable. Parameters of effects, like exposure, bloom threshold, color transformations of a frame, now editable and can be animated in the editor.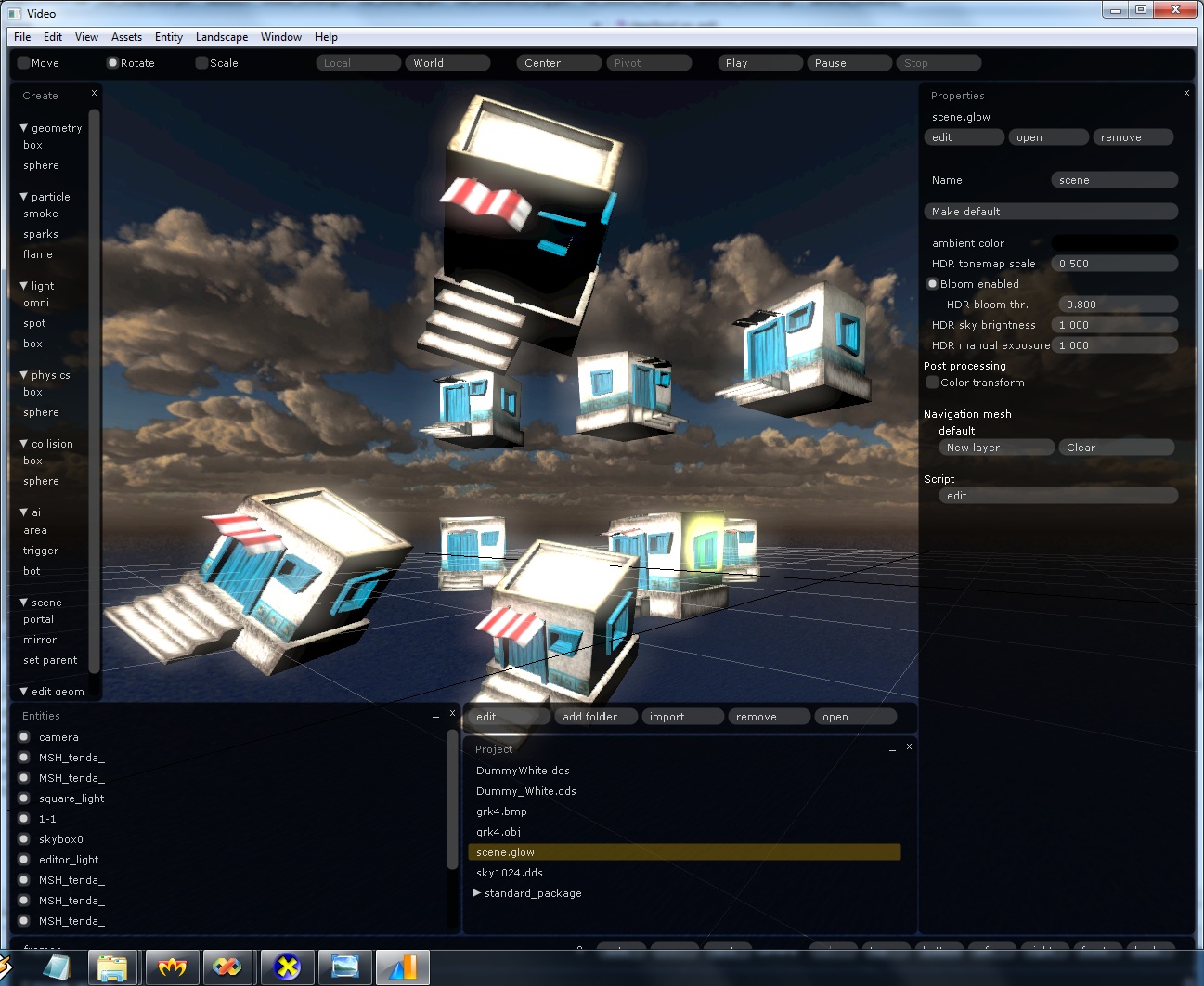 Atmospheric scattering - sky with dynamic day/night cycle, which is editable and can be animated in editor.
.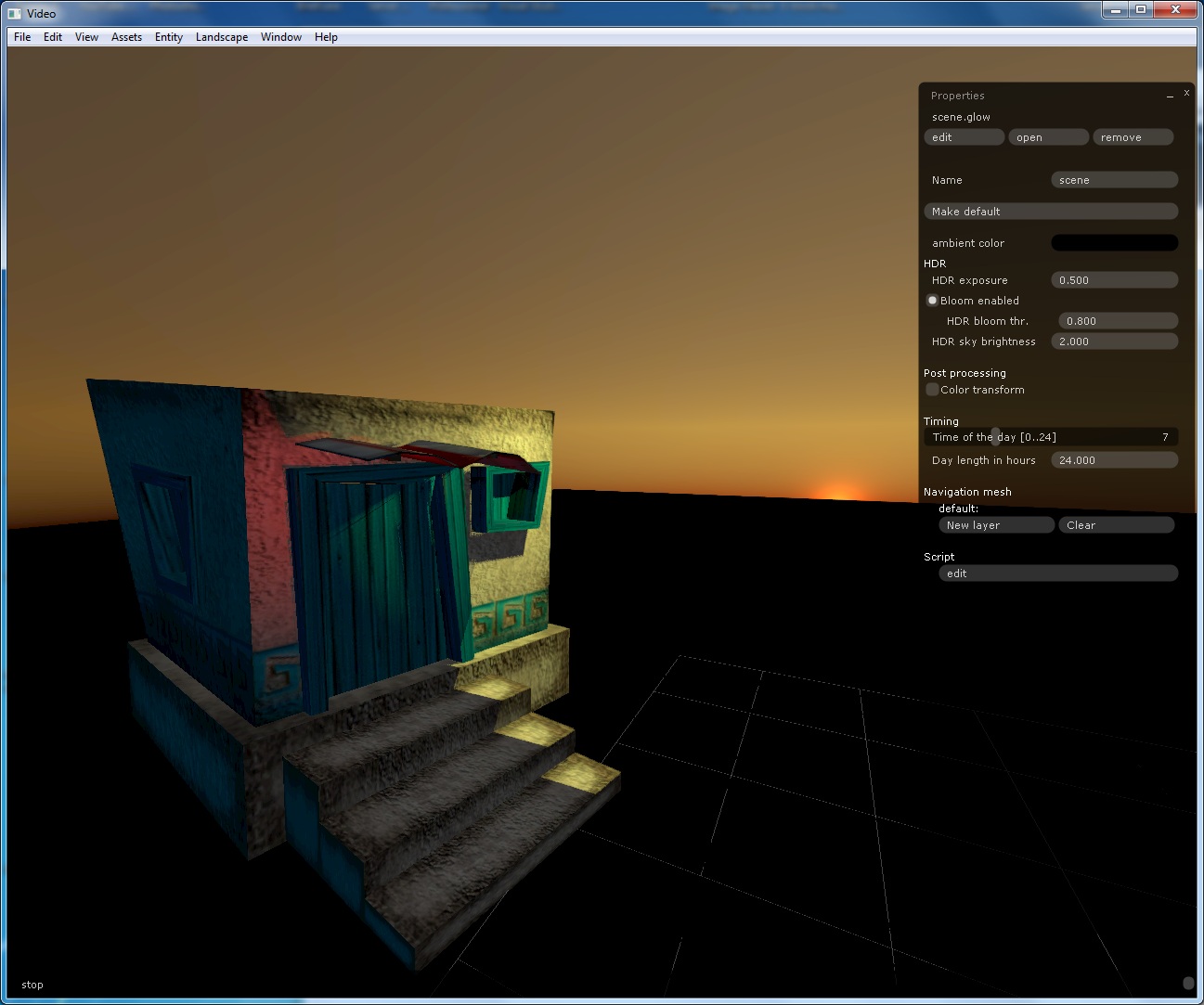 Dynamic water with Deferred Reflections. Deferred reflection allows relative cheap rendering of reflections in a scene using deferred lighting. Reflected attributes are written into G-Buffer and lighted by same lighting sources as main scene.
Dynamic screen-space ambient occlusion (SSAO). Effect is relative cheap and adds realism into scene.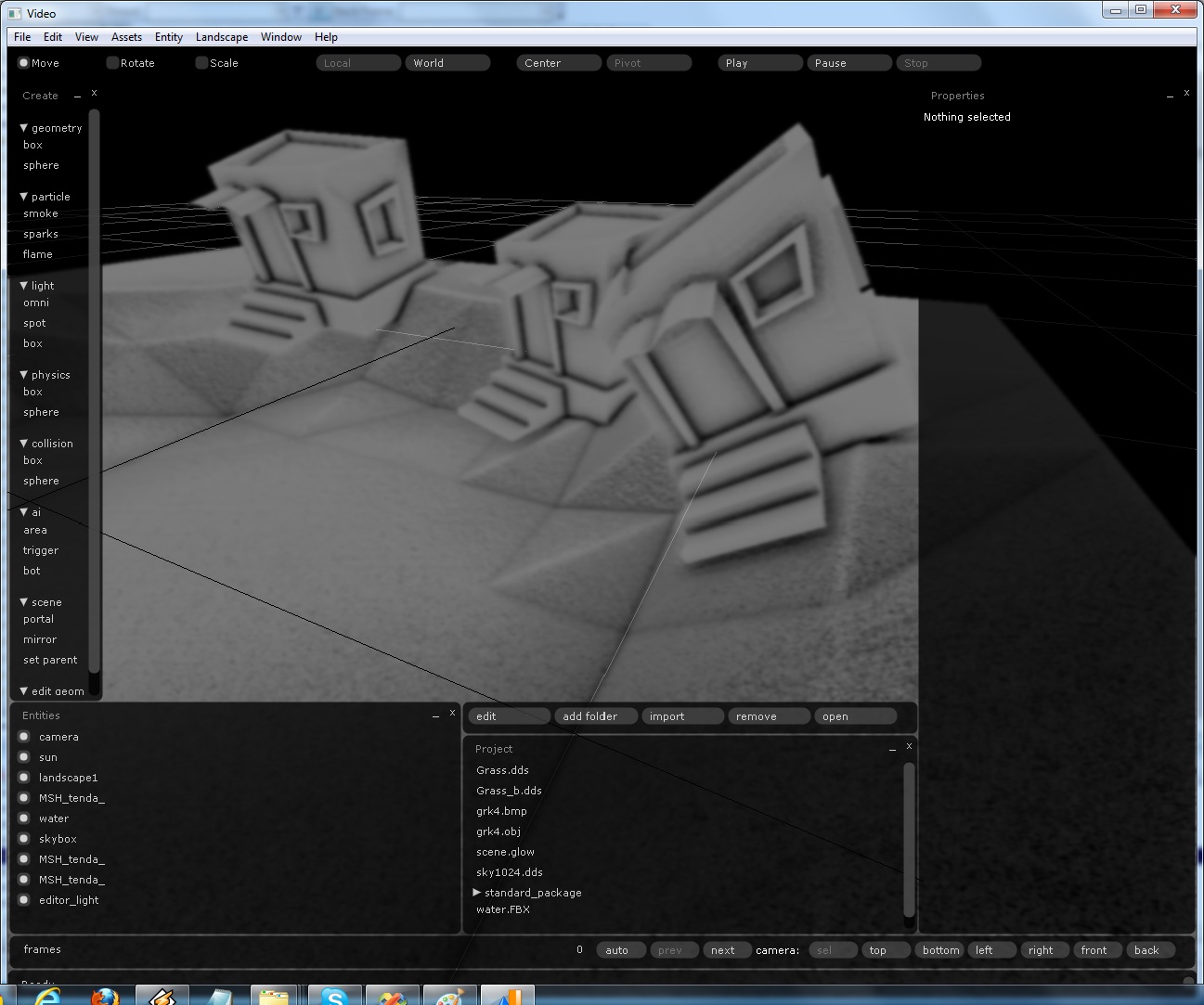 Exponential shadow maps - simple trick, allows to render and blur shadows separately.Now engine renders smooth blurred shadows from several light sources easily.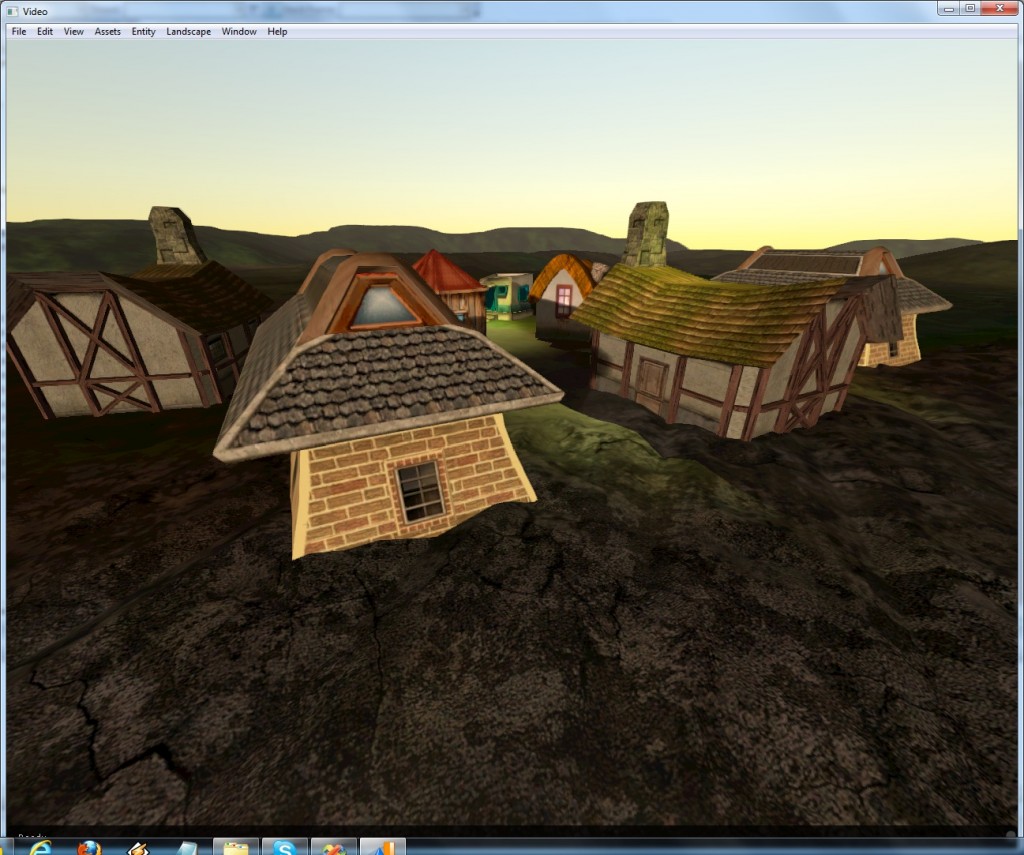 Cinematic editor - way to animate scene parameters, like brightness, color shift, time of the day etc, and also transformation (position, rotation, scale) of objects and cameras in the editor. Multiple cameras also are allowable.
Lense flare effect for light sources.