Automatic generation of navigation meshes in the editor is implemented in Glow engine. Mesh saved as asset and can be updated later. Also several navigation meshes can be loaded to the engine, to support characters with different sizes.
Navigation mesh, generated in the editor: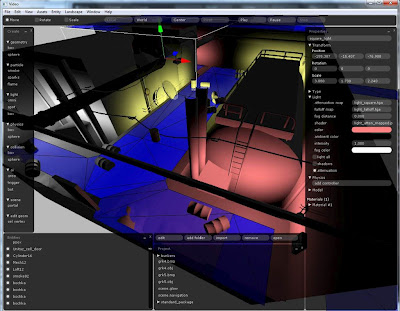 Navigation mesh usually used for path finding - npc uses it for finding shortest paths to goal, search for nearest supplies etc.
Navigation meshes are generated by Recast open source library from level geometry. It's dynamic, so when something changed on a level, like barrel is moved, it updates correspondent part of mesh.
Dynamic navigation meshes in Glow engine: