Hello, today I will be discussing the classes that will come into the game. They are based off Roman citizens and auxiliaries in the thirteenth legion, which has evolved into a monster-hunting army. The classes are: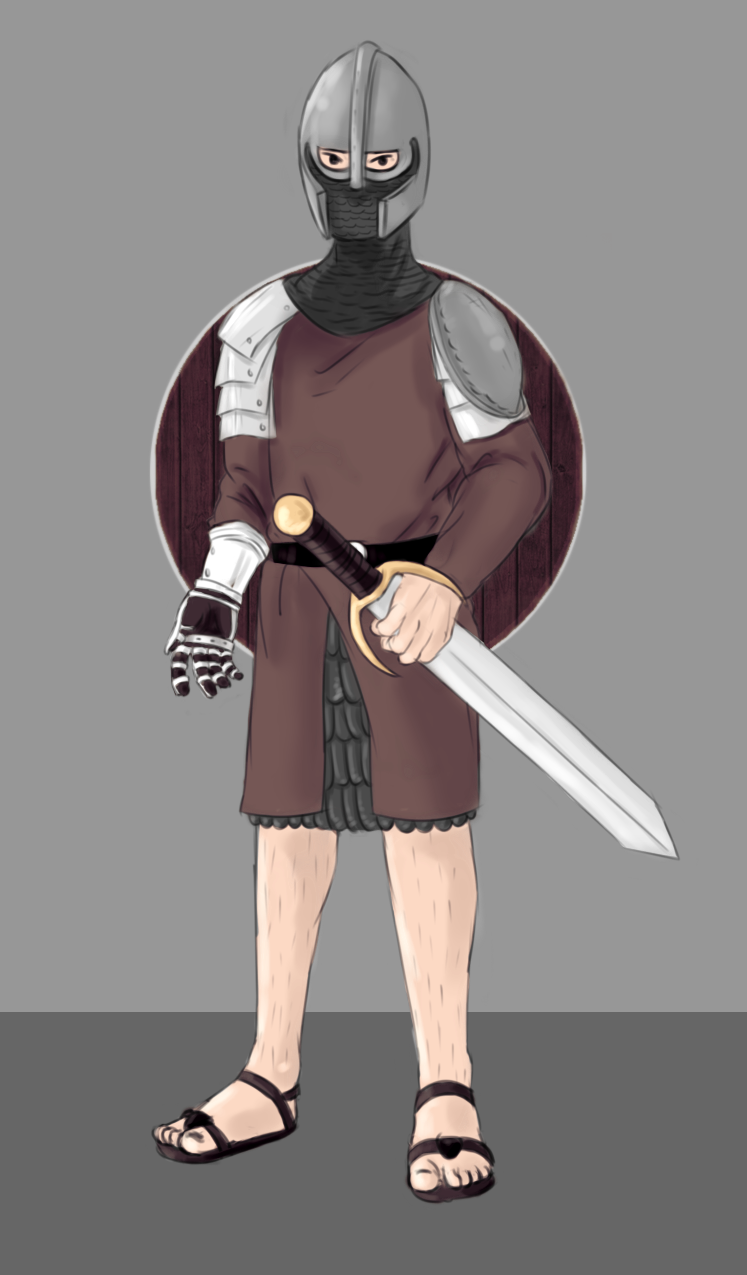 Auxiliary
A simple soldier that has not obtained roman citizenship. Very good at defense with both armor and a roundshield, but is not great in attack due to wielding nothing but a shabby straight sword.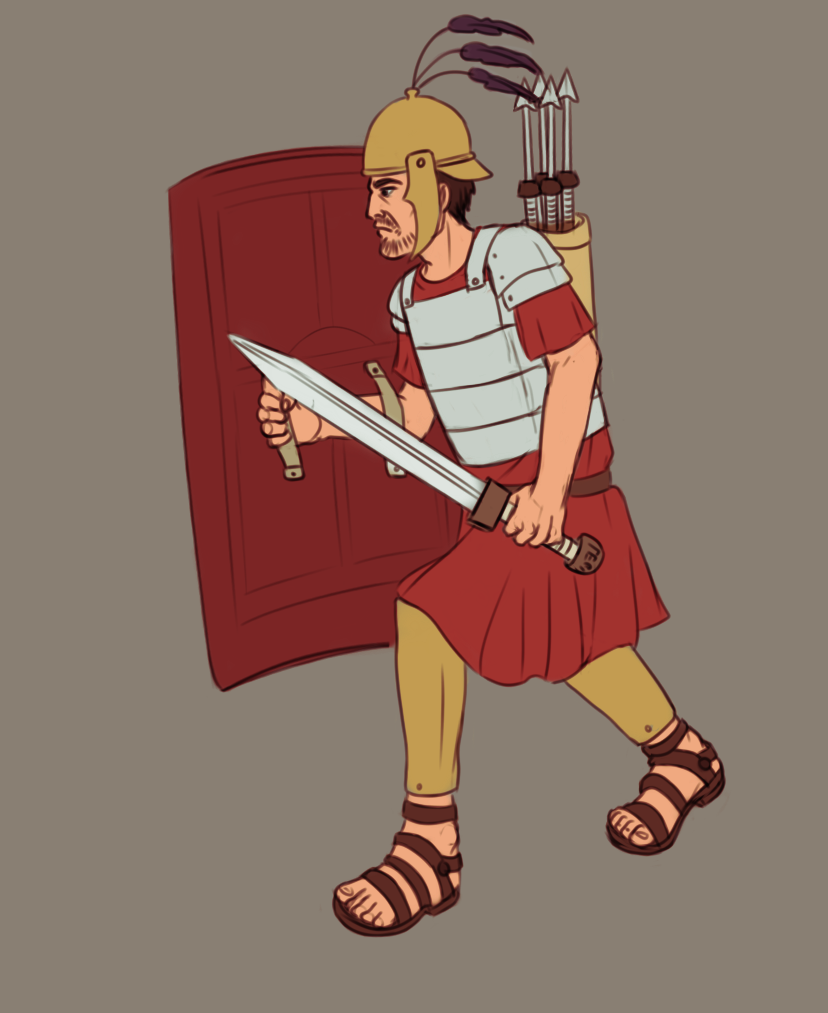 Soldier
The hastati are swordsmen armed with a sword (gladius), wall shield (scutum), and a couple javelins (pilum). They make up the main army, but are much slower than the regular auxiliaries, but much more defended with their tall scuta.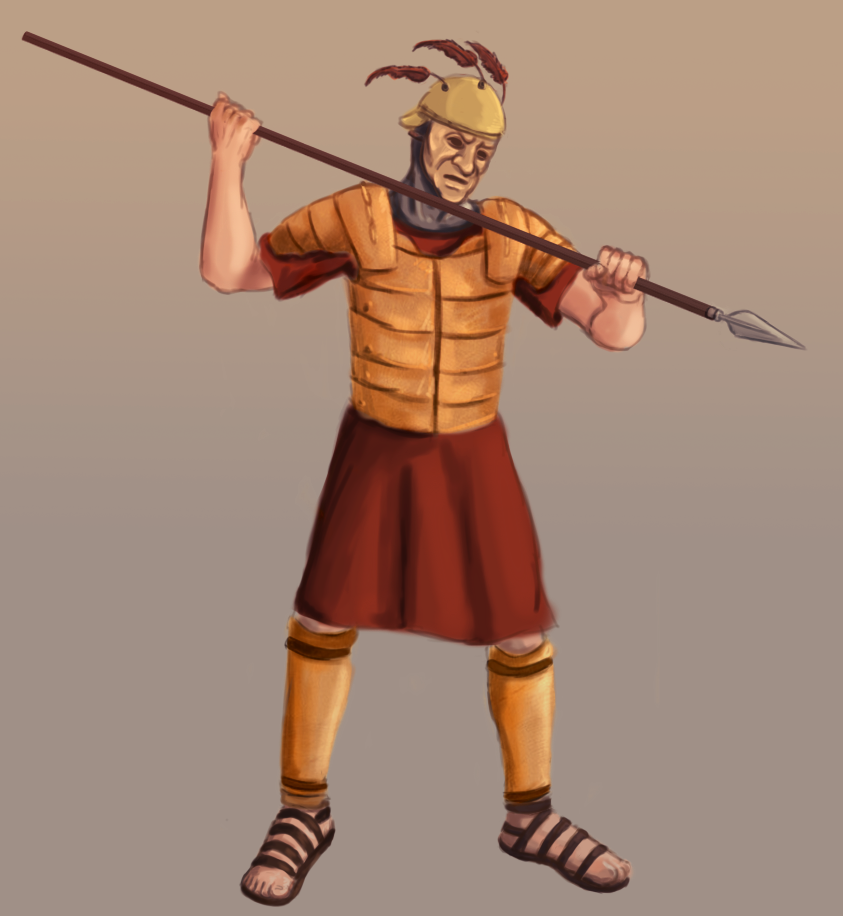 Man-at-Arms
A triarii is the elite unit of the Romans, with expensive equipment. They usually see very little action, but when a battle goes south then it comes to the triarii, as the saying goes. They are equipped with high-grade armor and a hastae, or infantry spear. They are well-trained aristocrats, and will fight to the bitter end. They are quite slow, and are slow to learn other weapons.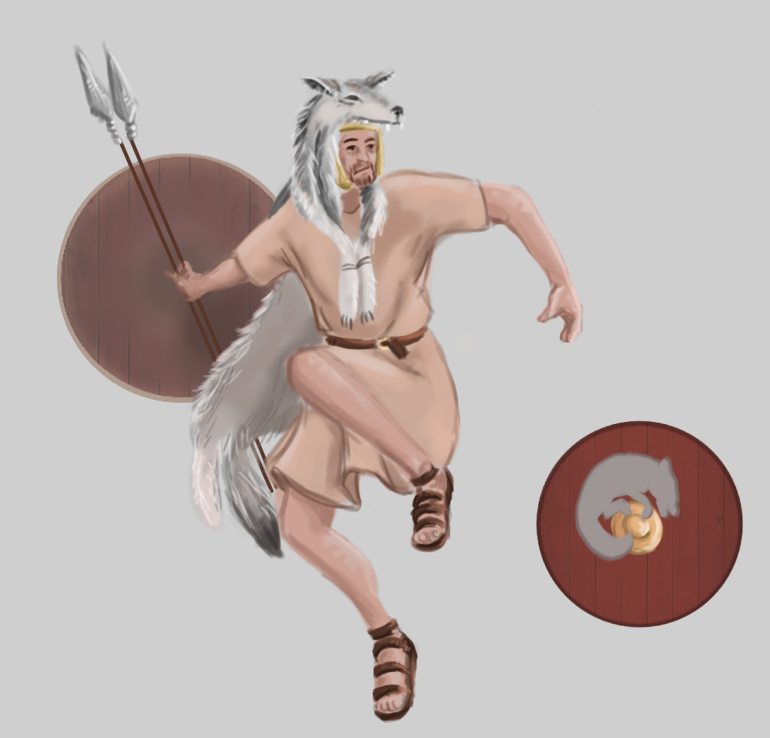 Scouts
Scouts, or velites, are the poorest in the ranks of the Thirteenth. They adorn themselves with wolf pelts to scare the enemy, hiding the fact that they are too poor for much armor. They are armed with a gladius and a set of pila, as skirmishers who draw the enemy away from the real fight. Very quiet, but very ineffective in open warfare. Best from a distance or in stealth.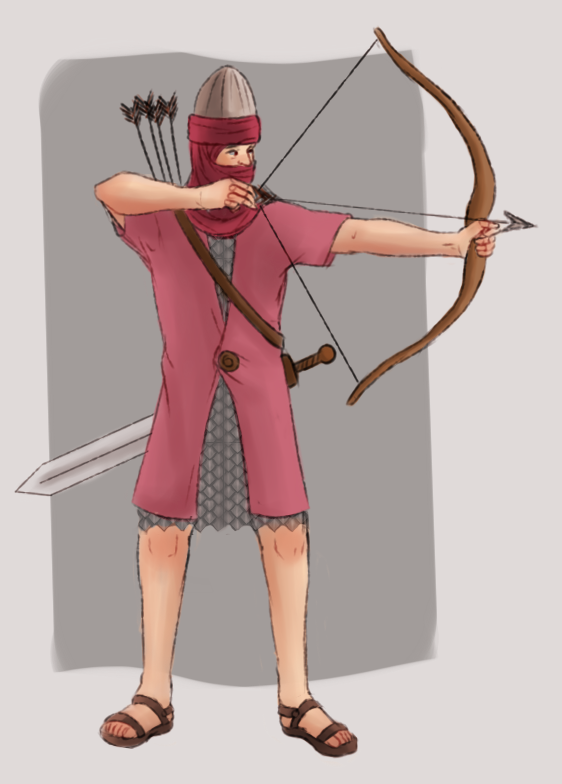 Archer
The Sagittarii are the Roman archers, who work best from range, wielding a composite bows and a quiver full of arrows. They wield a gladius on their side, but should only use it when being attacked themselves.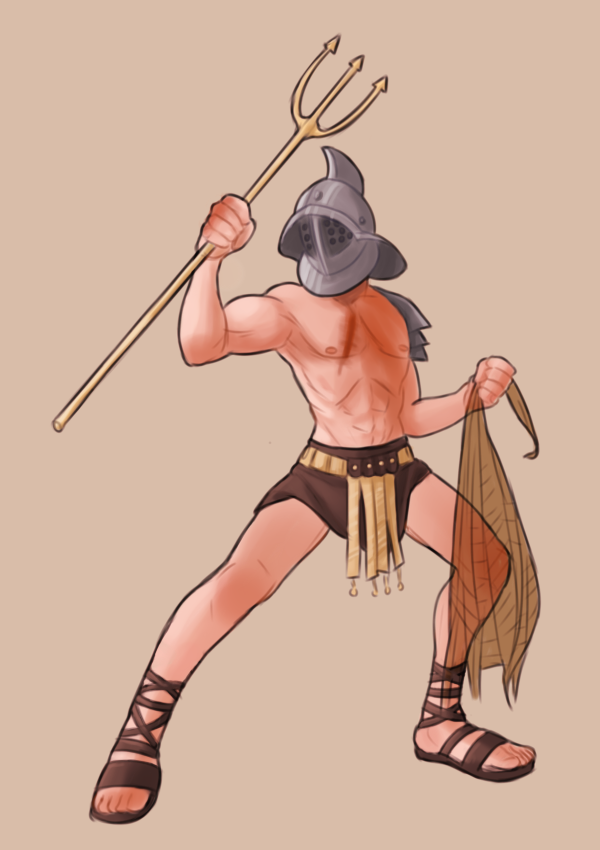 Warrior
A classic gladiator armed with a net and trident with sparse armor other than one shoulder plate and a helmet. They are the Retiarius, net-and-trident fighters. They have spent enough time proving themselves in the Coliseum that the army has taken them in to fight in a battlefield. Very little armor and slow, but great in attack.
Hunter
The venators are not normally in the Roman army, but sometimes one needs to be one with nature to destroy it. The hunters bring forth hounds that will fight off the beasts, but cannot be replenished until the character leaves that level. The hounds will openly attack enemies, but will not draw enemies towards you, instead they will distract them. They are armed with no armor, but a gladius and set of pila. Very fast and very effective with their bestial allies.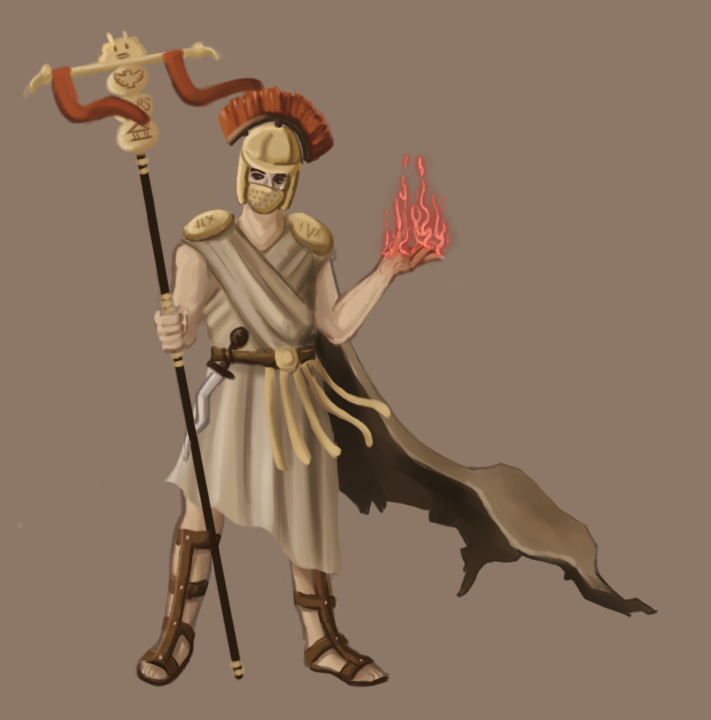 Mage
The true magicians do not enact trifles to please an audience, but instead evoke the gods themselves to give them power. Armed with nothing but a magical staff, the mages will fight back the tides of monsters to worship their gods. They are vulnerable on their own, but can wield awesome powers to bring down their foes. The best strategy is to slow them down with a terrain-altering spell and then to recharge mana while they approach before finishing them off.
I hope you have enjoyed this look at some of the classes you will play as in the future, and read more about each of them here: Loaac.gamepedia.com