A New Dawn for Paratroopers
by XOOM

Paratroopers are getting a massive boost in WWII Online! Introducing three new classes, all-new ammo canisters with exceptional range and a very noticeable 30% increase in parachute turn speeds so you can land where you want. Please enjoy this incoming un-announced feature set which will help bolster airborne operations and paratrooper capabilities across the entire theater of WWII Online! Pictures and announcement video within.
VIDEO BRIEFING OF PARAS (WATCH FIRST)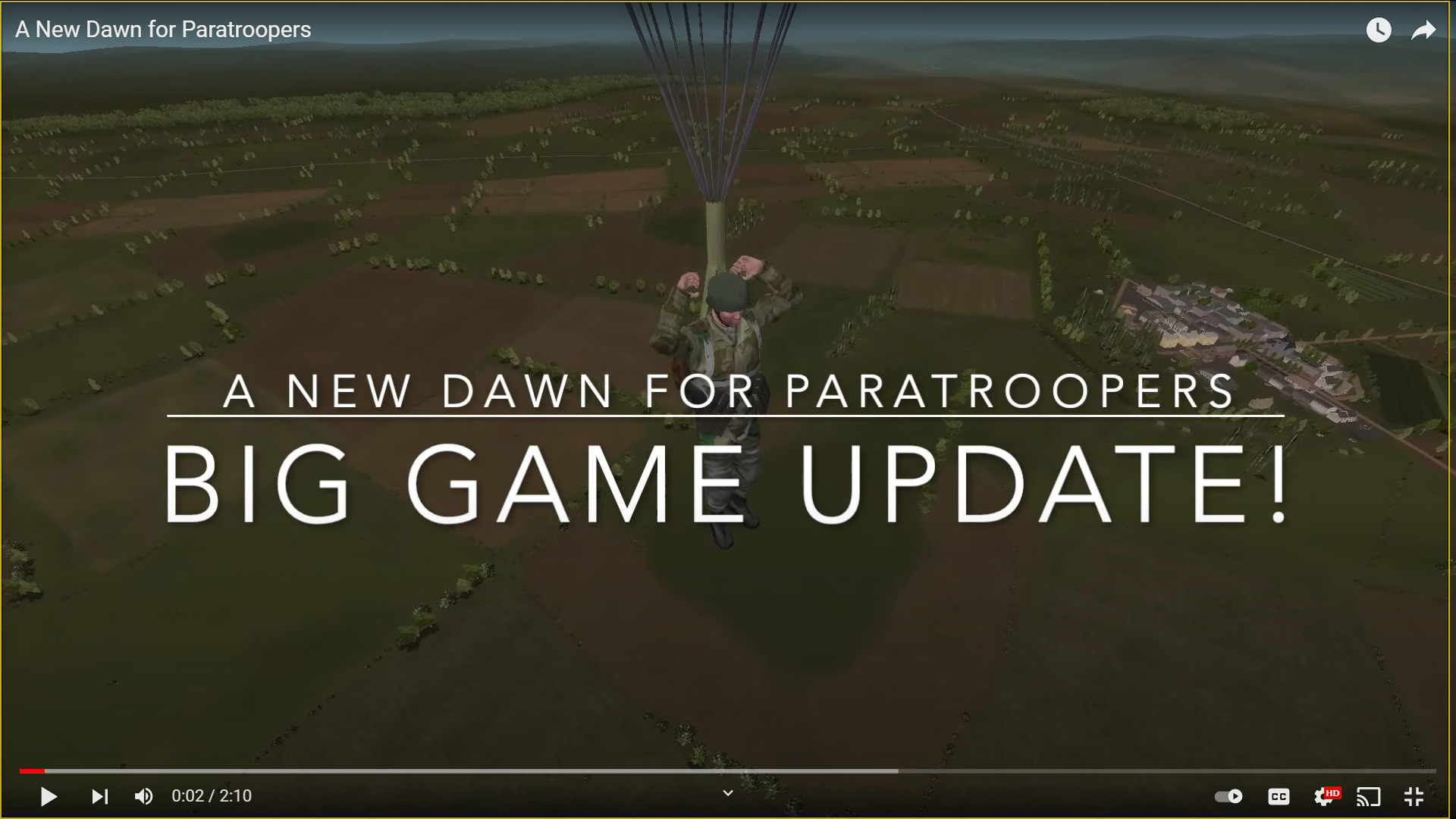 AIRBORNE NON-COMMISSIONED OFFICER
Introducing the new Paratrooper NCO class, capable of deploying a long range ammo resupply canister for all friendly forces. This class type will be available for Hero Builders only. Consider upgrading your subscription to support WWII Online development efforts such as these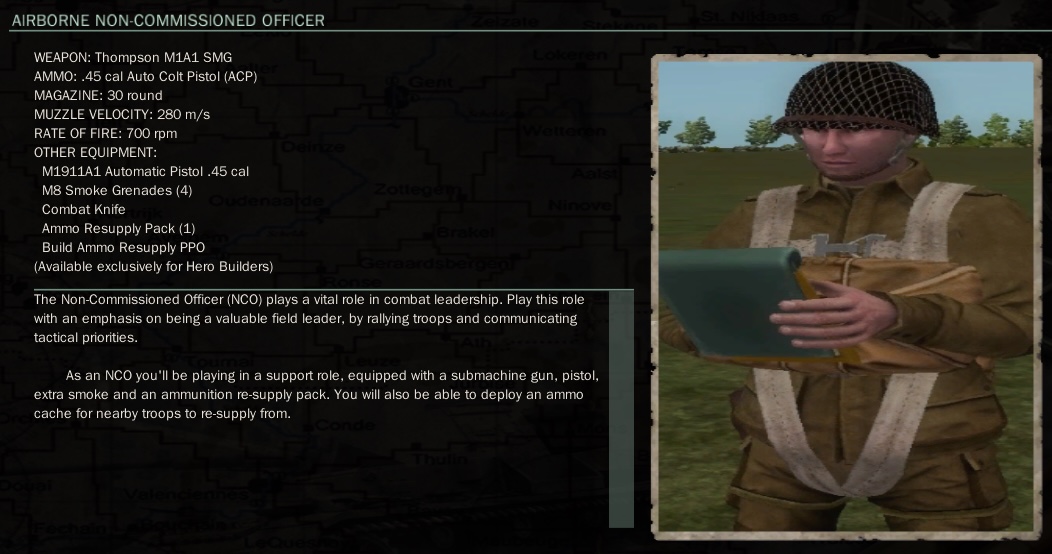 AIRBORNE COMBAT ENGINEER
We've built a powerful new combat engineer equipped with explosive satchels and repair kits, who are capable of receiving 50% resupply for both in the field by any infantryman with an ammo can. This means any rifleman can restock para combat engineer satchels ore repair kits while on mission. These will be very powerful against strategic objects such as forward bases, bridges and more.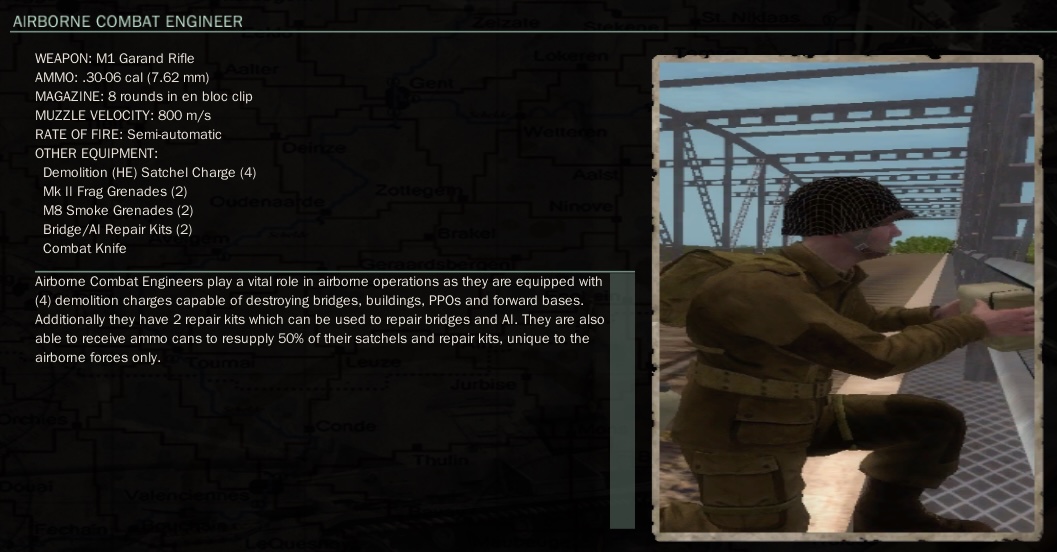 AIRBORNE ANTI-TANK SOLDIERS
Anti-Tank Soldiers have joined the airborne and if dropped behind an enemy zone of control they will be able to absolutely devastate those positions. Note they only have 2 rounds, but they can be resupplied by other friendlies who have ammo cans in the field.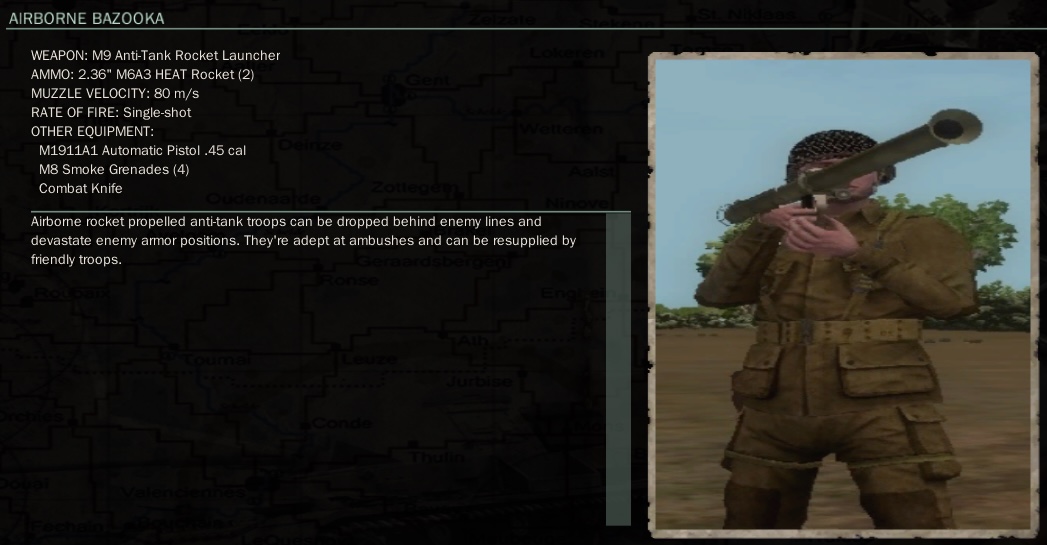 NEW PARA AMMO CANISTERS
Now we will take a look at the ammo canisters for each country. They have the same build parameters as the current ammo cache found in the field, with one big exception: their range of placement is within 6000m from the target, which is double than any other PPO available.
As mentioned each country has their own canister, and we've modeled in their primary rifles in each. Anyone on your side can resupply from these canisters, including ground vehicles and regular soldiers.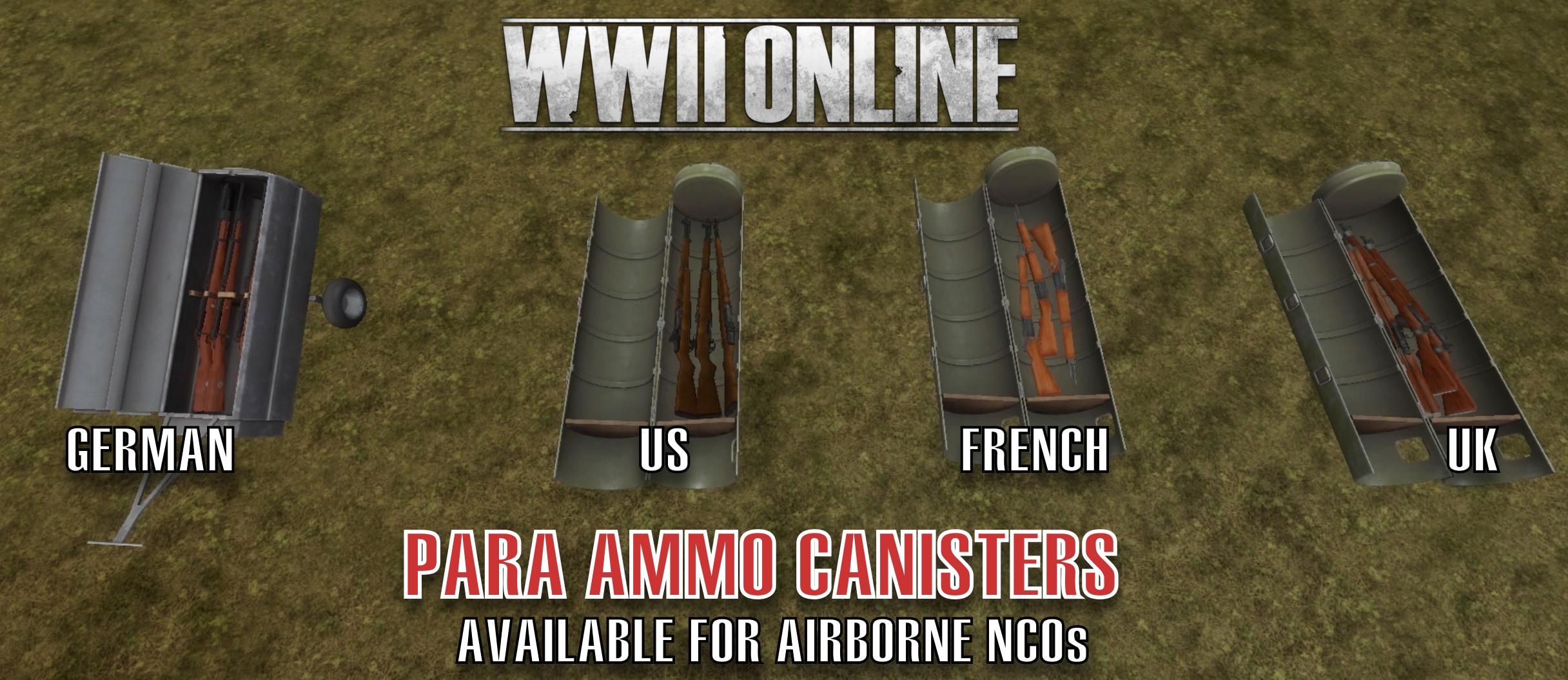 SUBSCRIBE TO SUPPORT THE ROADMAP & FUTURE OF THE GAME!
WWII Online is 100% fueled by player support. As Playnet / CRS seeks to build The Future of WWII Online with some aggressive goals, we need your help to make this possible. Please consider subscribing to help us accelerate game development, the future is now and your support as a subscriber has a direct impact on mission success. Go to Account.wwiionline.com and subscribe now!
ALREADY SUBSCRIBED? Become a Hero Builder and do more!
By becoming a Hero Builder ($29.99/mo or $49.99/mo) you'll gain access to several recognition features, receive special in-game player content, and get early access to WWII Online: Chokepoint and WWII Online pre-release testing and top-secret development news.
Head to the account pages and upgrade your account.
Click here to learn more about the Hero Builder program. Thanks for your support!