Intro
Hello everyone, the project is on pre-alpha at the moment and for it to get to the alpha stage it need to at least have some basic playability. And for that here i will list all the things that the project need to start to look like a game.
A first basic tutorial is on the game since v0.008.
At least 10 playable and wild pokemons(I'm not good in animations i just know the basics so i chose the simplest designs)
10 Pokemons
Pikachu(thank to an old member of pokemon nxt for letting me use it)
Rattata
Electrode
Kakuna
Magnemite
Poliwag
Caterpie
Diglett
Charmander (thanks to nxt)
Gastly
(Some are missing some animations but they are working.)
Each Pokemon must have at least 4 moves
(they can share move like take as one of their 4 moves)
As for today i have 10 moves working:
Electroshock
Tackle
Scratch
Leer
Growl
Water Gun
Self-Destruct
Ember
Harden
Protect
This moves are just like in the game they have type advantages and disadvantages skills like harden and project add stats just like in game with stages like on stage +1 it gives 150% ,+2 200% and so on they use energy, but that energy system is not balanced that will be added after alpha.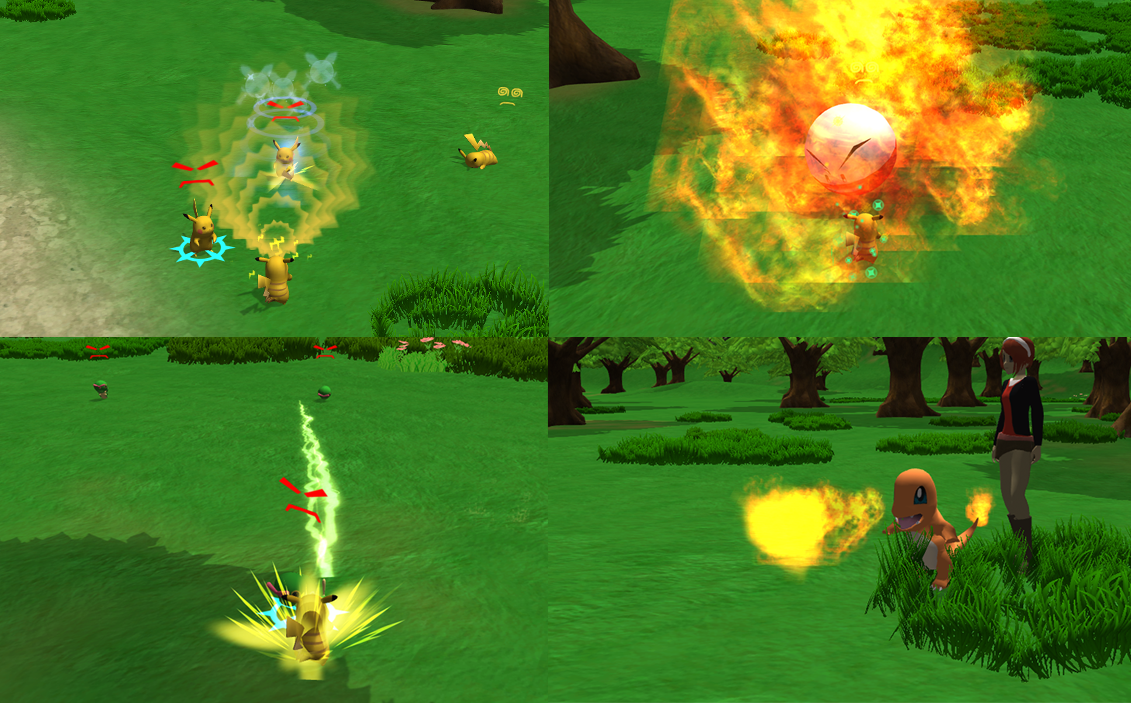 Game Systems
basic systems that are needed and are completed:
Character Creation
Character Selection
Save and Load
Inventory
Drop Items
Wild Pokemons Ai
Capture Pokémon
Pokémon Stats
Damage Based On Elements and Power
Leveling up
Calling in and out the trainer Pokémons
Shops
Healing Machine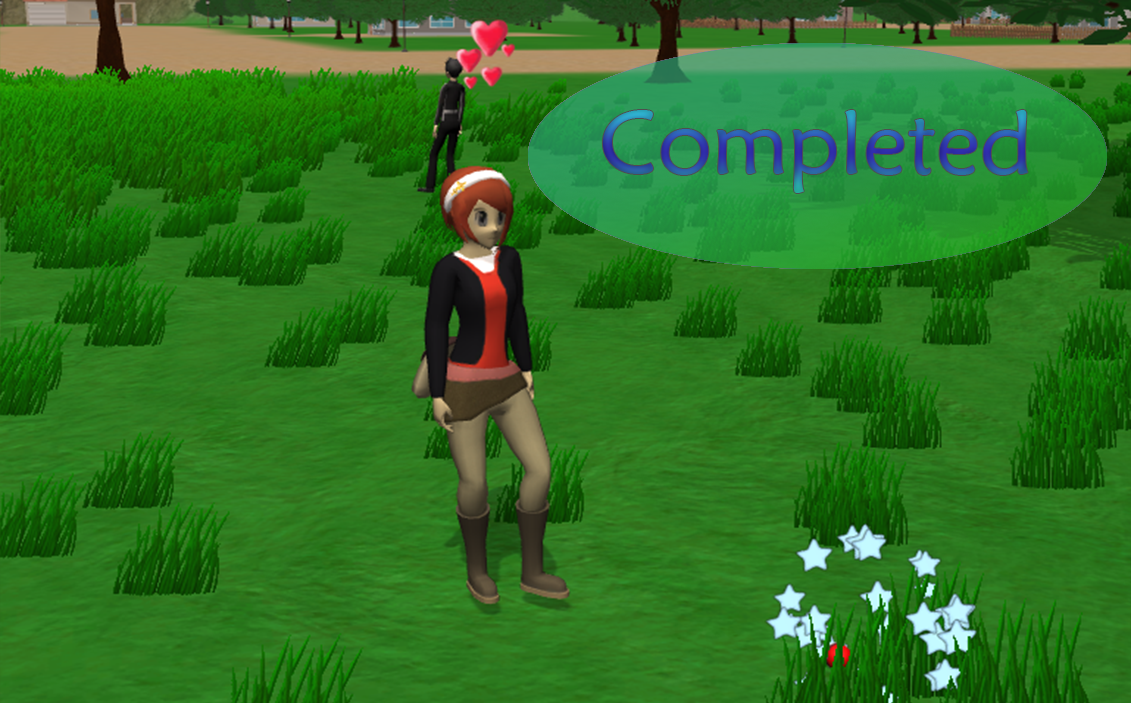 For alpha there will be 1 town and 3 big maps where the wild pokemon will spawn ,this will be the first 3 zones of the future world ,for now each one of the will have to be loaded every time you change zone ,but maybe on the future i will change that to be an open world where the zones will be loaded on the background and will look like if was one big map.
First Town ( it just need more polishing adding more details ),
There is one small zone that is for testing, the other 3 zones still need to be made...
For Items there will be 10 usable items :
Potion
Hyper Potion
Super Potion
Pokeball
Great ball
Ultra ball
(missing)
(missing)
(missing)
(missing)
For Drop Items there will be 9:
Apple
Coconut
Green Seeds
Brown Seeds
Roots
Mushroom
Red Mushroom
Blue Mushroom
Bolts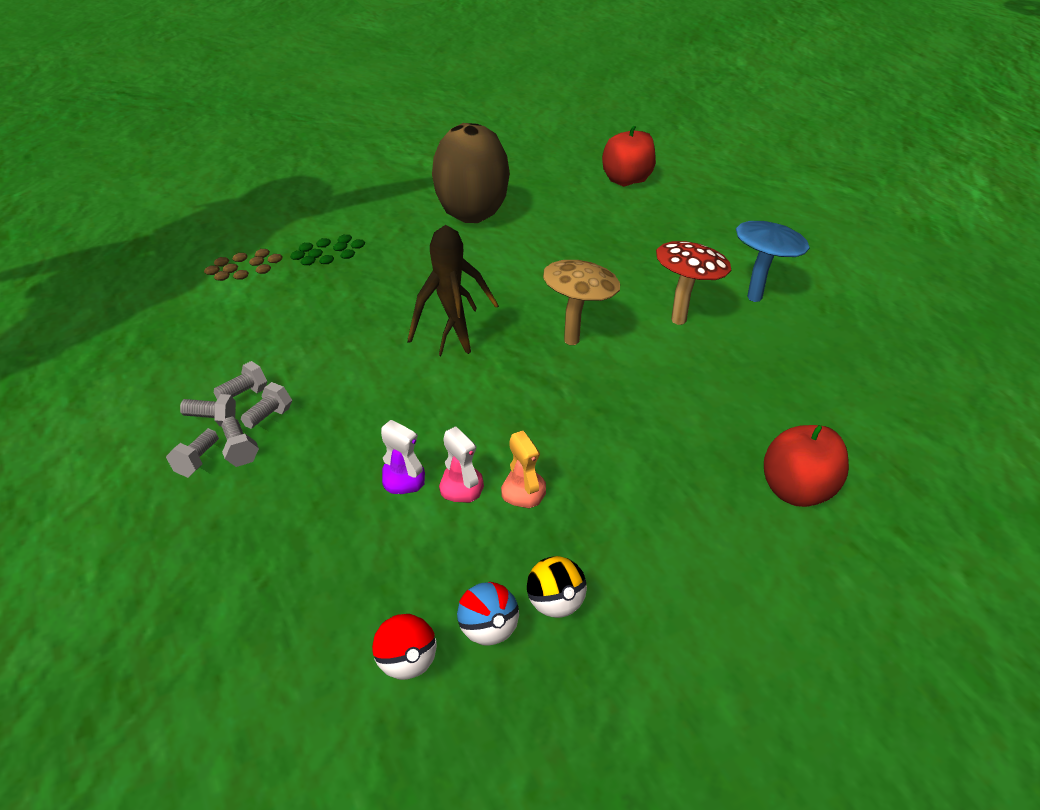 Conclusión
The alpha stage is almost completed it just need 4 more usable items,some missing animations,the first 3 Zones , few more Moves/Skills maybe some npcs(they are not really that important for alpha).
And after Finishing all of this missing parts , then it will start the alpha to beta stage where i will add more pokemons ,more zones,more mechanics like crafting,farming and whatnot,house owning ,different play modes normal,hard,hardcore and a the first Campaign/History and sound!.
So yea look forward to this i'm more active now so this shouldn't take that much until alpha is ready, hope you guys and girls like it :D
Also there is video i did, i have not done any video editing for like 5 or 6 years now so it's somewhat simple... But don't worry i will get better :)
Disclaimer:
Worlds is a fan made game from a fan for fans and it's totally free.And don't claim to own the pokemons, they are own by Nintendo/Game Freak Inc/Creatures Inc., Nor is Worlds Affiliated or is supported by Nintendo/Game Freak Inc./Creatures Inc.
Worlds is in no way to trying to compete with Nintendo/Game Freak Inc./Creatures Inc.
Facebook Page: Worlds Facebook Page
Forum: Worlds.boards.net