Let start off with some new concept art. This is a concept of a machine that has a really important role in the world. Player will have to interact with it on a numerous occasions throughout the game. Lots of people had great comments about our concept art and we are very pleased with the responses we've been getting.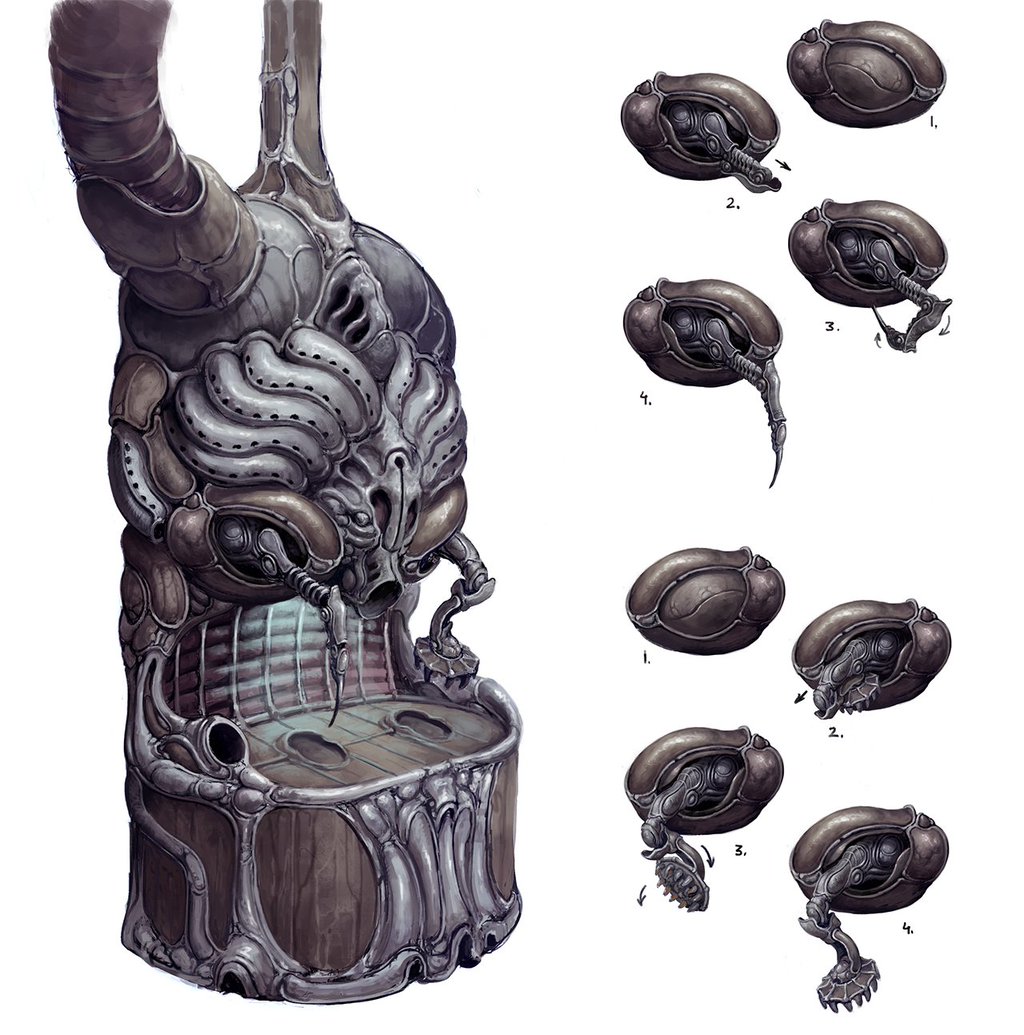 You will have to solve puzzles using the machines like the one in the picture, figure out what they are for, how they work and how to best use them to your advantage.
Since Scorns design is very organic there are challenges in modeling assets that you will see in the game. The biggest challenging is modeling them with a relatively low poly count while still keeping their visual appeal. Like these two assets: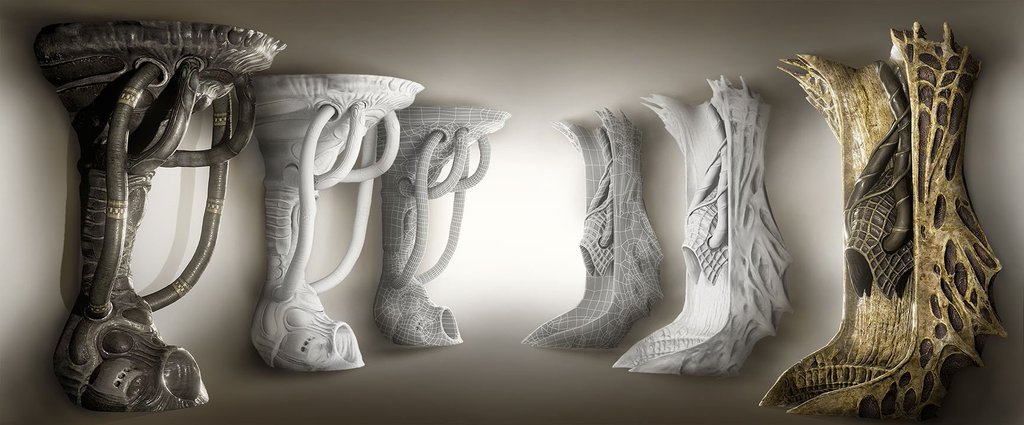 Finally in Scorn you will meet other inhabitants of the world that you may or may not want to interact with. Your ammo will be limited and you will have to make smart choices. But when it comes down to it you will have to find and use weapons to defend yourself in this harsh environment. Here are two that are already completed, still following the organic design: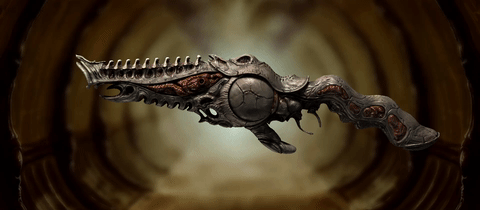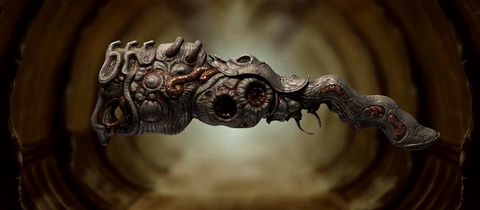 Soon we will follow up with more information, new screenshots and finally the first teaser trailer!