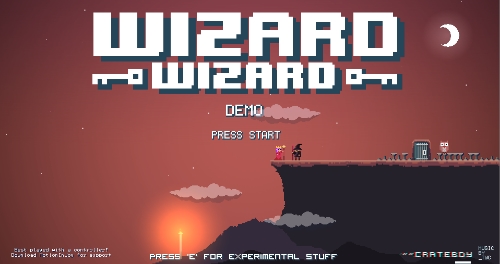 WizardWizard Dev Log #7
The Rockin' Update
It's been a while! But I'm back.
Today I was thinking, how can I spice up WizardWizard gameplay?
And some how I got to this.
WizzyWiz and this unfortunate LARPer have two things in common:
1. An awesome outfit
2. Not being able to do real magic
So I was thinking, what if WizardWizard would be able to in certain levels be able to pick up rocks and lob/throw them at swtiches as though he had real magical powers. These switches might turn on and off island platforms or saws or unlock a doorway. This could add a whooole 'nother depth of gameplay to the simple rules of WizardWizard.
Here's a little demo I put together:
If you want to have a play around, you can access experimental levels by hitting "e" at start up in the latest version. Or if you want to aimlessly throw rocks playing the main game, just hit spacebar.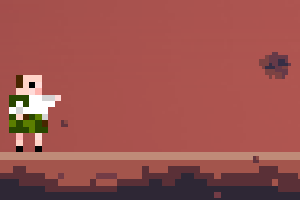 Thanks for reading!
-Crateboy