WIZARDWIZARD
Dev Log #2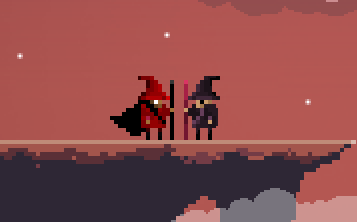 Introducing our new resident bad guy, Wizard.
(There are 2 Wizards, one good, one bad, hence WizardWizard, FINALLY THE TITLE MAKES SENSE!)
Also I've added a new text system to tell story without interrupting or pausing gameplay.
Here is a really well done review of WizardWizard from the great guys at GameMaker News Bite!
Always awesome to see support for the GameMaker community, as GameMaker is what made WizardWizard as well as so many great games happen.
Coming soon, is our damsel in distress as well as our first boss!