Have you had a chance to play the latest build yet? If not, chances are you may find an assortment of new shiny things to dive into, such as the dynamic day/night cycle adding an extra layer of flair to skirmish games.
For those of you who are not big fans of playing a game like Windward from within your browser, you can now grab a Windows or a Mac build to try out instead. In addition to being faster, it should also allow you to try the new Campaign Mode, where a large procedural world gets created for you to explore.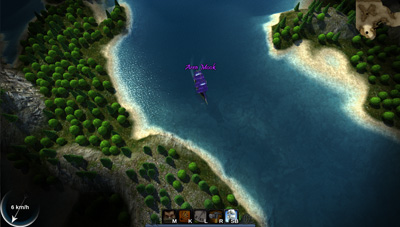 Although the Campaign world is still missing towns and ships, you can get a good idea of the world's vastness and explore it freely. As you do so, you may also notice the climate changing around you. Go far enough south and you will see the lush forests give way to an arid desert. Far enough north, and the world will grow colder, eventually getting covered in snow.
As the development continues around them, the community is actively trying to set up a time for multiplayer games on the forums. If you've been wanting to try Windward with human teammates (or opponents!), drop by the forums and let others know. I should also probably mention that in the absence of a proper lobby to help with getting some multiplayer action together, the community's solution was to create an IRC channel instead: irc.freenode.net #windward.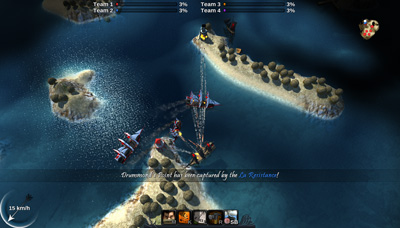 If you're of the curious kind, I'm idling in that channel myself, so feel free to drop by and offer your feedback and ask me questions. Even small things -- such as the ability to hide the HUD (Alt+Z) -- are all welcome.