Four thousand copies of the Tricky Towers Collector's Edition were made, and now they are all sold out - the response has been amazing!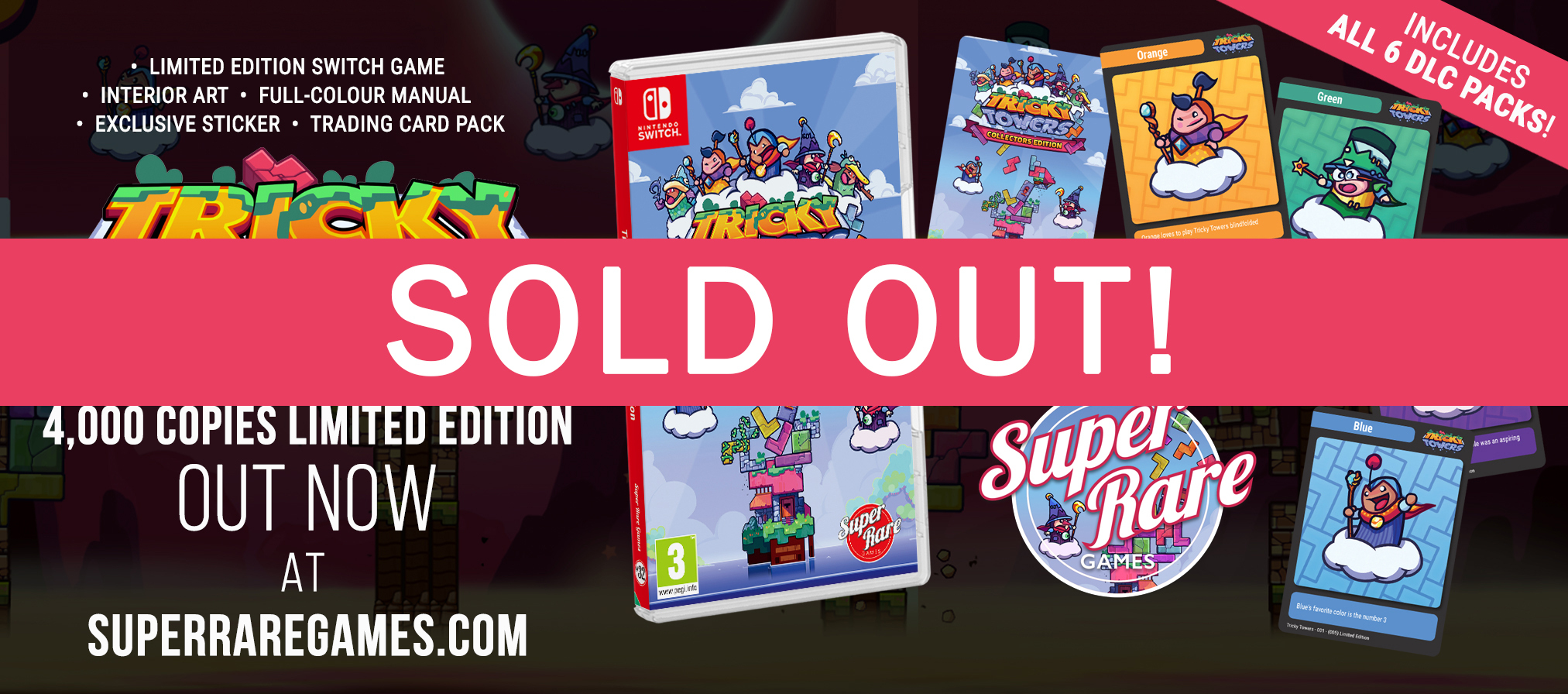 If you missed out, don't give up hope... we're running a competition! To enter, simply build the trickiest tower you can from your collection of Nintendo Switch games, and send us a picture on our Twitter or our Facebook for a chance to win one of the last Tricky Towers: Collector's Editions! Make sure to follow us so we can message you if you win. If you need inspiration, check out these two by Wolf of Woodford and BlazeFireStorm...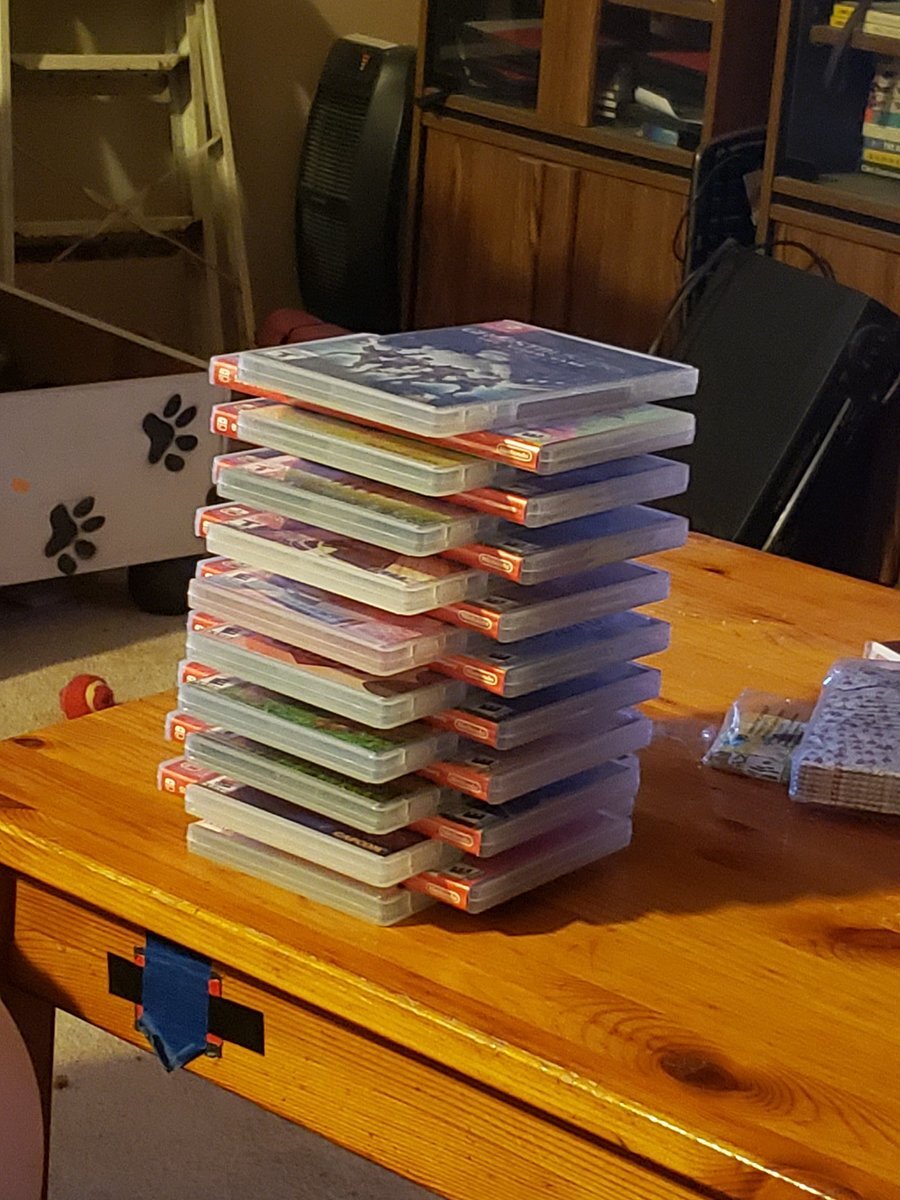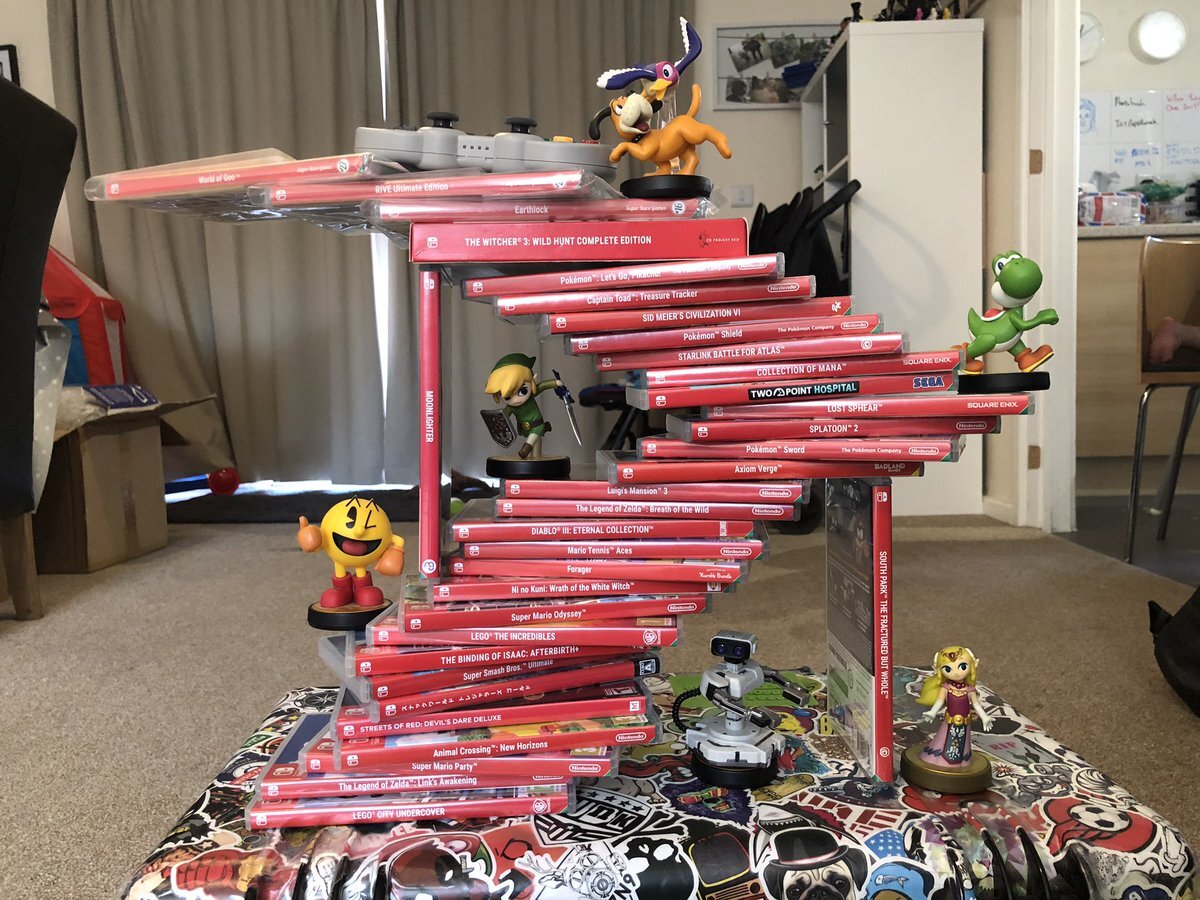 What's in the Collector's Edition?
Including all 6 skin DLC packs on the cartridge, this is the most complete version of the physics-based party puzzler game to date. The Super Rare edition also includes a 12-page full colour manual, interior artwork, exclusive sticker, as well as three trading cards randomly selected from the five-card set.
We can't wait to see your towers!