Hello everyone!
Progress is still continuing at a rapid pace over here at Wimbus Studios. Our most recent efforts have been directed towards our latest dungeon: The Crystal Cove.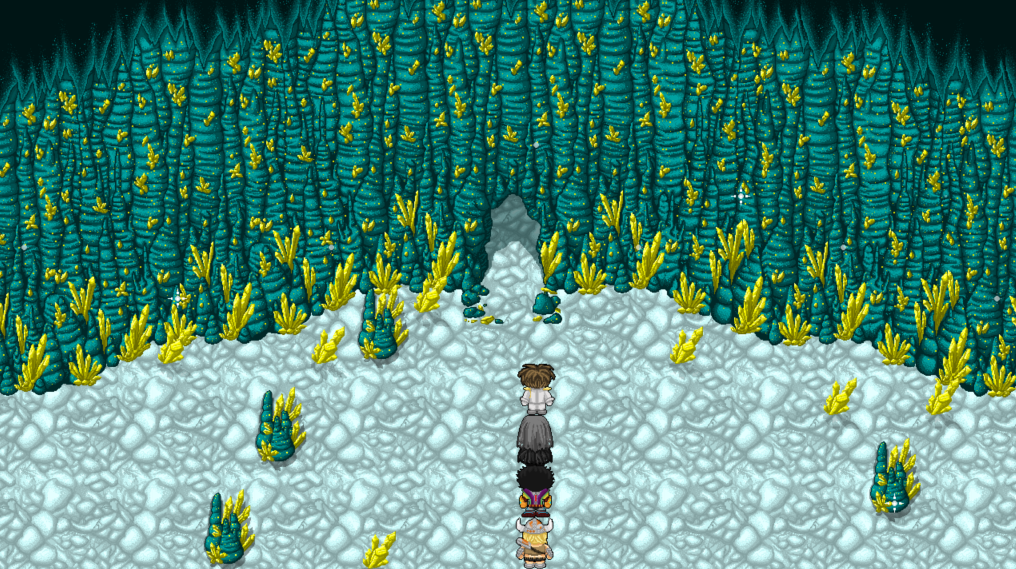 After some interesting events out at sea, the party finds themselves washed up in the cove. Xenon catches the signal of an important friend of his, and uses the beacon to track down the pathways forward through the caverns. The Crystal Cove is a brightly colored series of caves, filled with enemies that reflect the elemental properties of the cove itself. You'll encounter enemies such as the Rad Eel, Laser Mounted Seagulls, and the Beached Shark.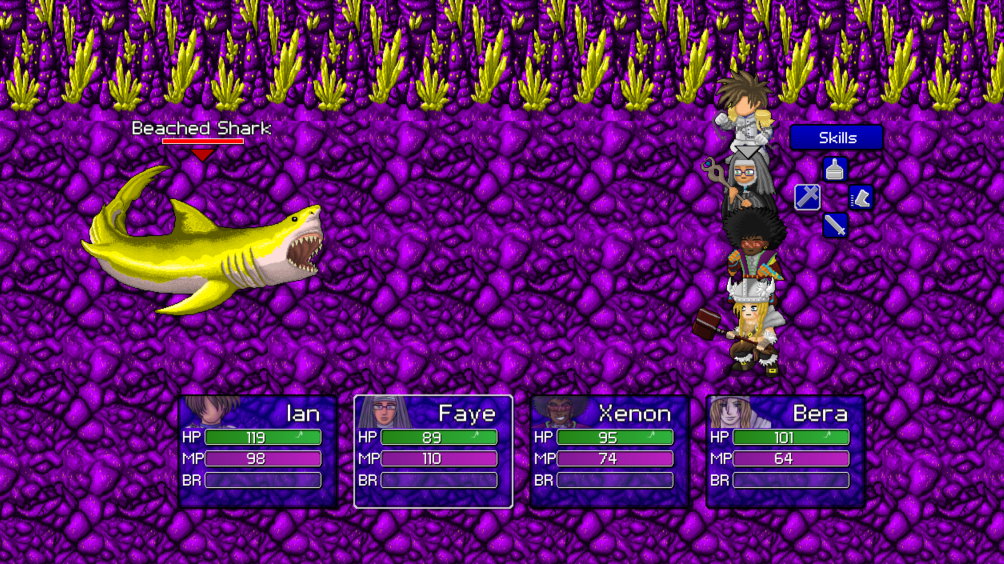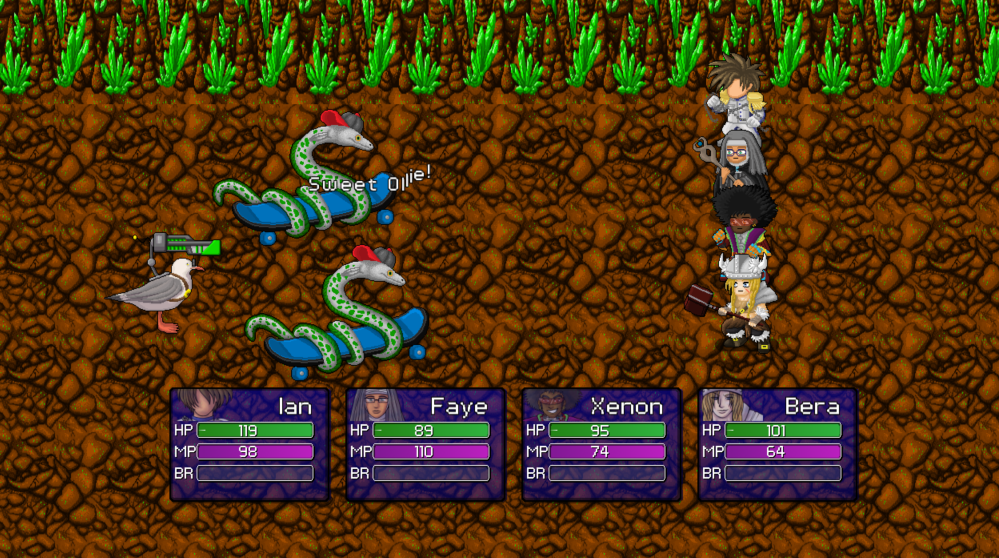 The Crystal Cove empties out into the vast wasteland of Discotech, which was once the robot capital of the world. This will be our next development effort and we can't wait to share more about this one!
The team is still continuing our Mid Atlantic Mini Tour and are even considering a few additional venues! Philly Tech Week was an excellent opportunity and was a fun way to show off our game at a brand new venue. We met a lot of Philly locals and got great feedback about Boss Rush Mode! We also just returned from TooManyGames, which is our favorite Philadelphia event! We met up with lots of friends, and got to show off Crystal Cove for the first time!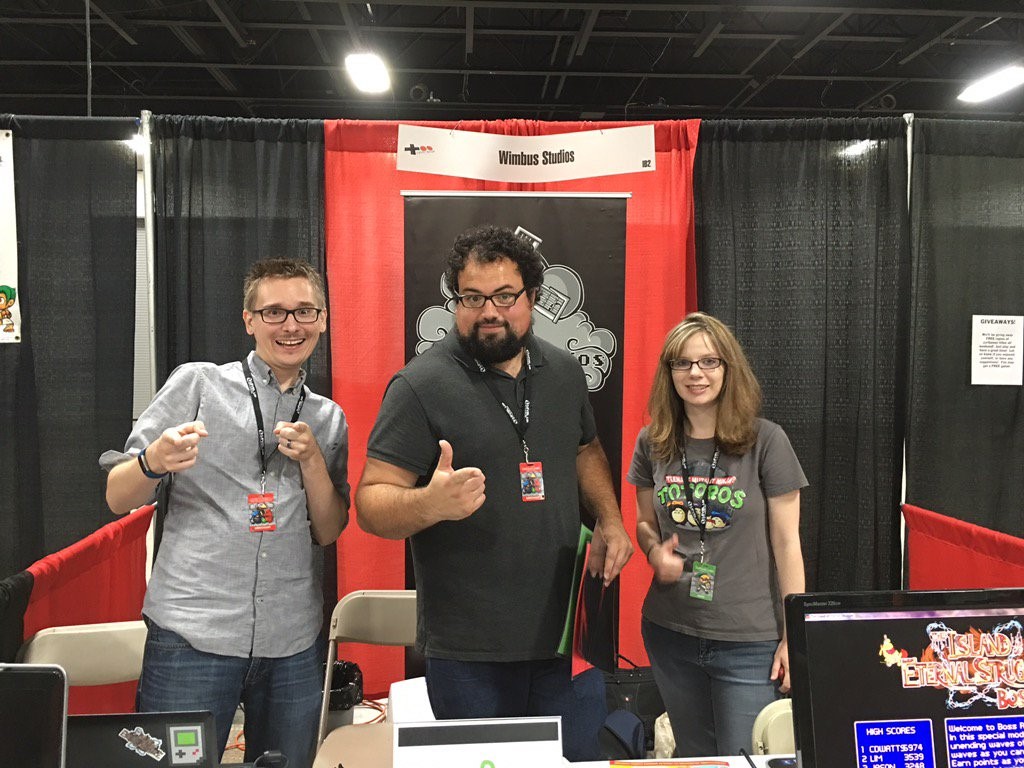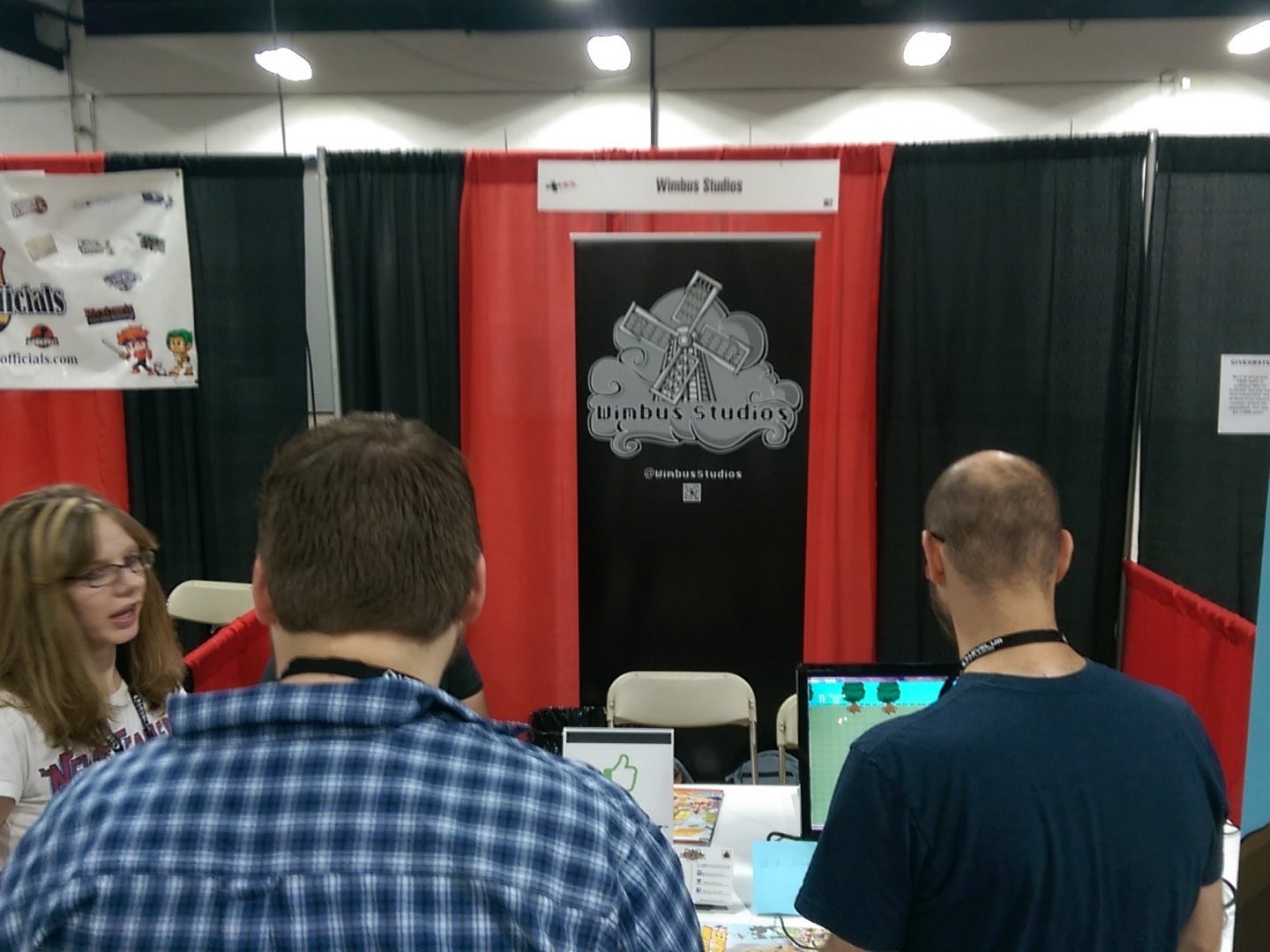 Thank you everyone for your continued support! If you haven't already, please consider following us on Facebook or Twitter for the latest and greatest. Finally, please consider a quick vote on Steam Greenlight! Every vote helps us get ever so slightly closer to our launch!


Thank you for your support,
Steve, Becky, Mike
Wimbus Studios