What's the Matter? is a new educational game that introduces the player to the periodic table of elements through fun and engaging gameplay.
Play as Matty Matter, a bit of matter, as he sets off on rescue missions throughout the universe to save other bits of matter in need. Crashed transport ships, lost vacationers and prison escapees all need your help.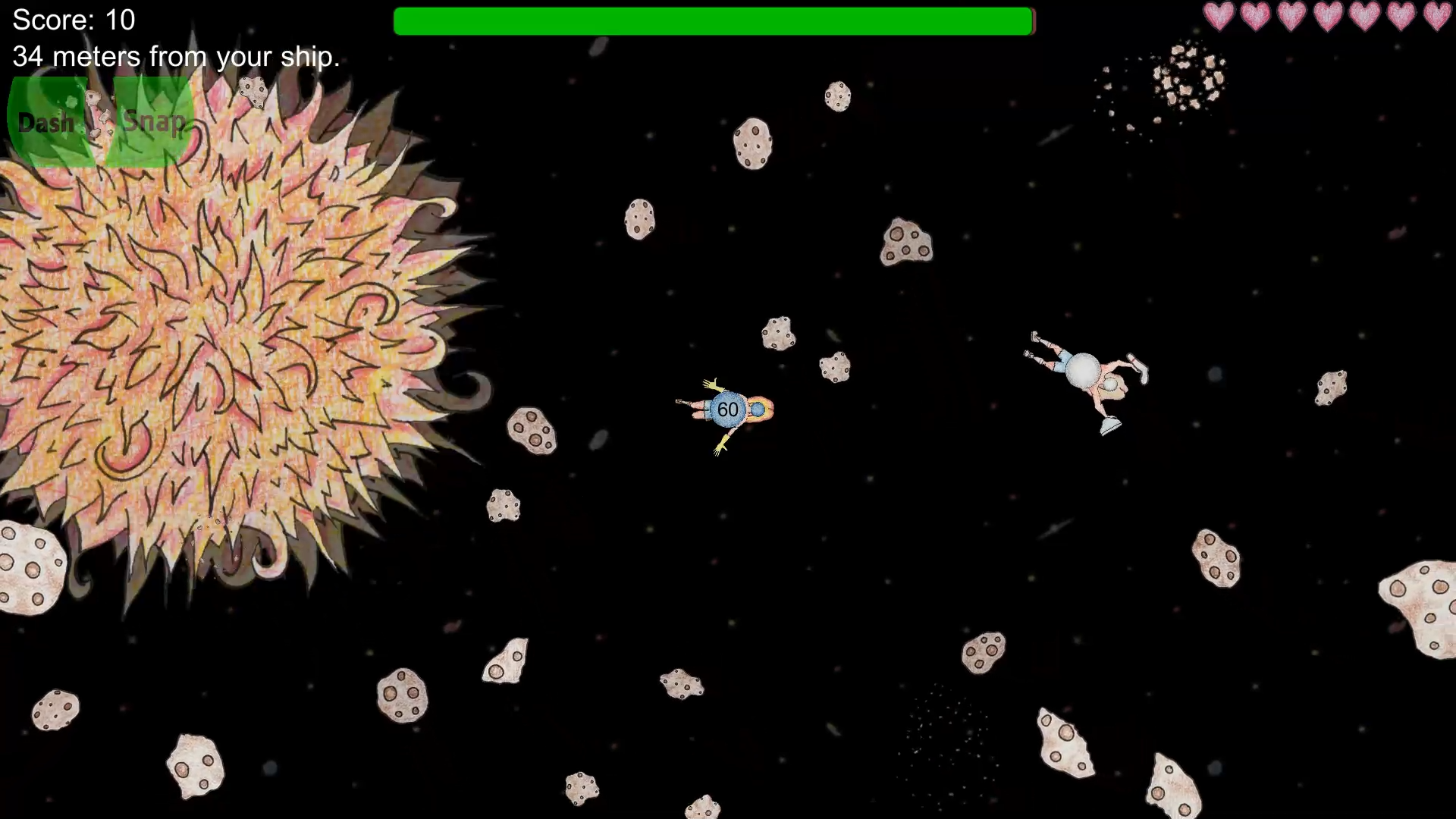 Progress through the periodic table of elements as you move through space and collect your matter friends. Maneuver your way through asteroid fields, around comets and near stars. Fight off numerous aliens, robots and other creatures.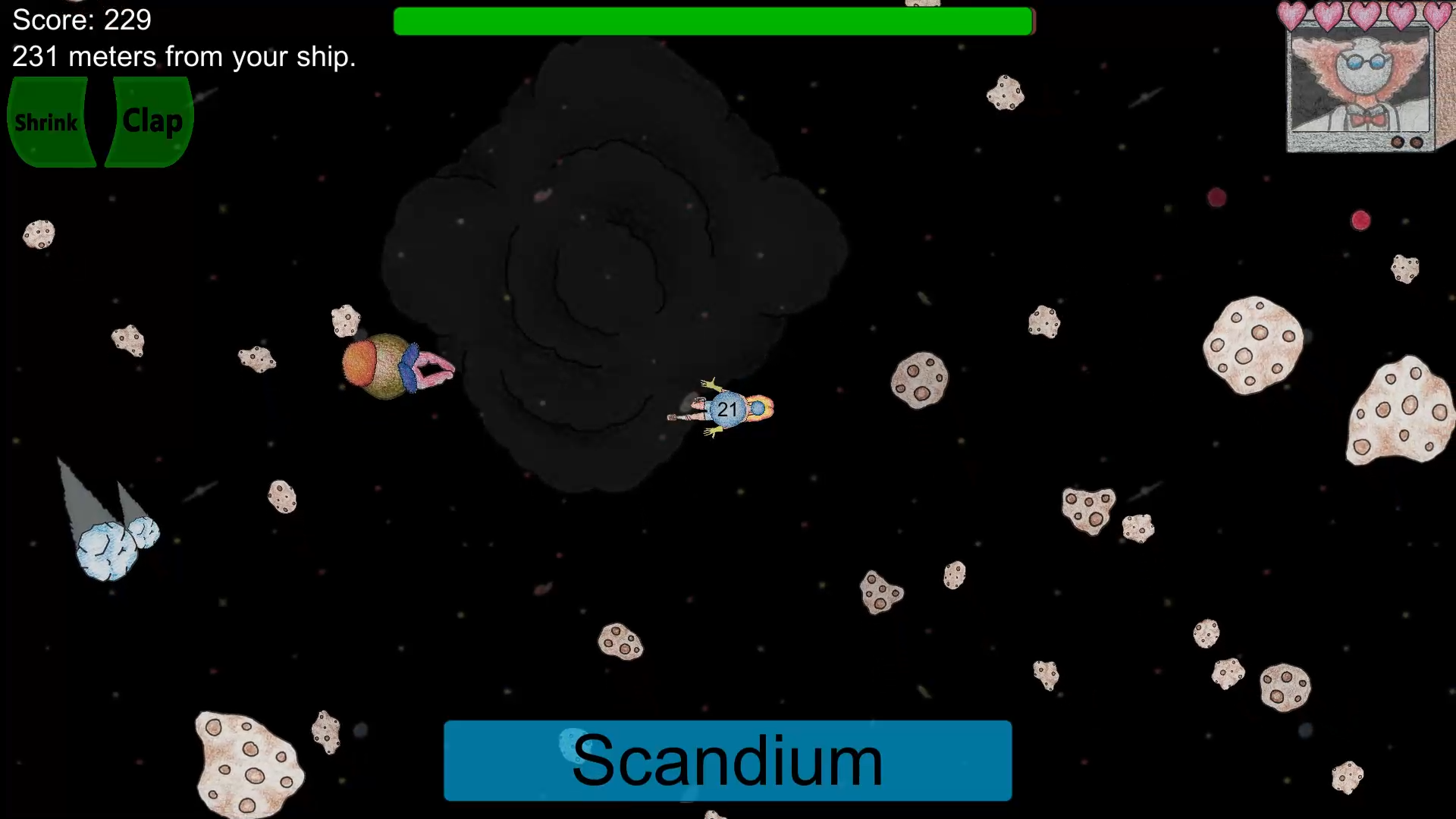 Every time you die, you start back at the beginning, but get an opportunity to upgrade Matty using points you've just collected. There are thousands of upgrade combinations making Matty unique each time you play. Upgrades are unlocked as you progress through the game.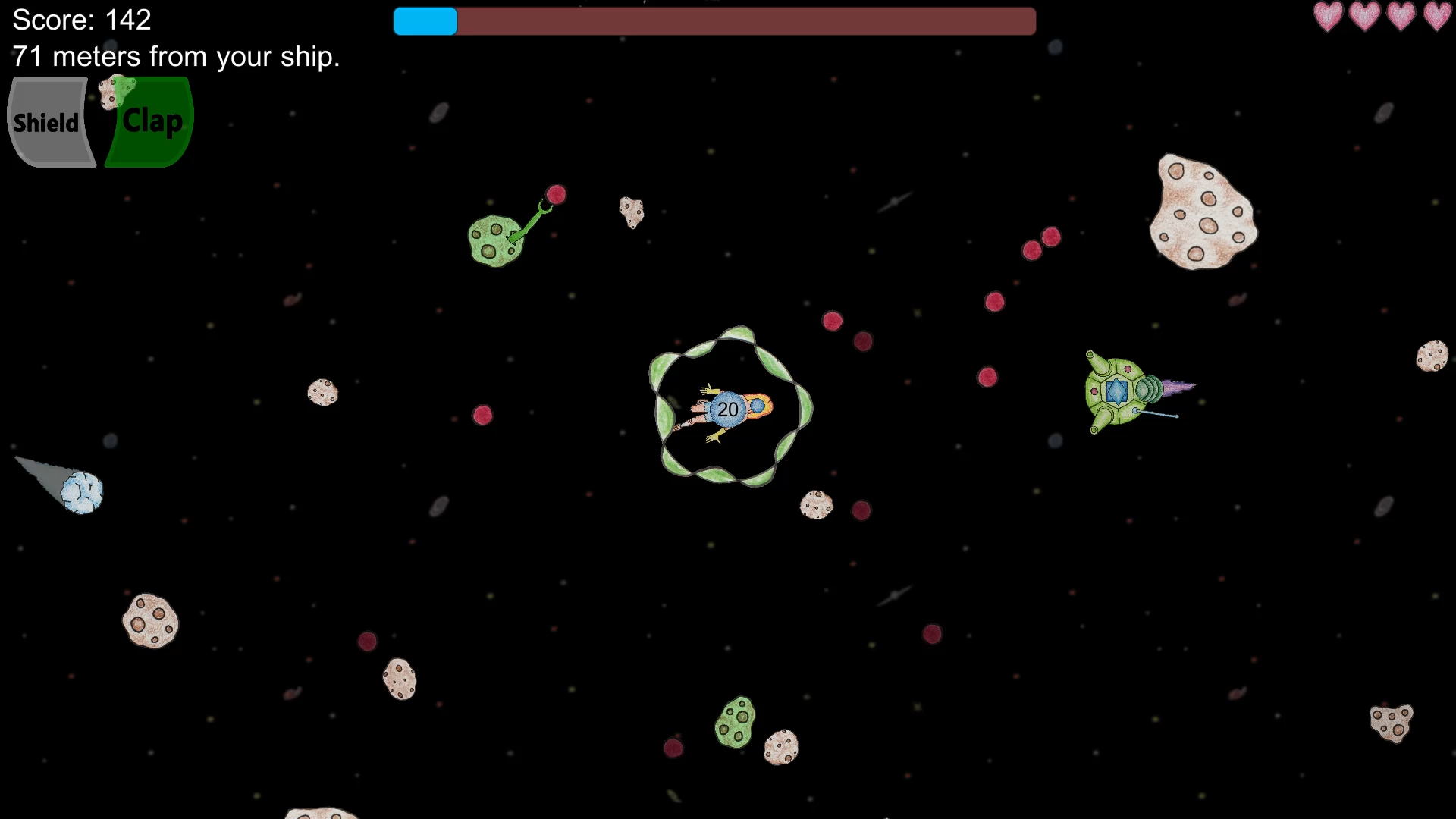 Features:
- Hand drawn graphics
- Randomly generated levels
- Upgrade system that makes every playthrough unique
- Voice acting
- Original Jazz tunes
- Enemies that attack to the music
- Progress through the periodic table of elements
- Menu system containing facts about the elements.
- Three separate rescue missions with their own space environment, enemies and bosses.
- Play with mouse or controller