Modern Towers 0.3.1
On that video, a streamer play the updated version of the game
Whats New on Version 0.3.1?
LOD optimization
Machiavelli tower for twitchTowers
Add some detailed props on Level 01
Twitch Subs of streamer have a multiplier score on TwitchTowers
Whats New on Version 0.3?
Add more detailed props on Level 01
Create Level 02
Remove Booster and Backdoor towers from TwitchTowers
Connect to server for commit a global score from TwitchTowers
Add menu options for adjust graphics performance and audio volume
Whats New on Version 0.2.1?
Add dialog system
Add a subtitle system
Whats New on Version 0.2?
Add twitch towers integration with Twitch
Add a score for twitch towers
Want to Streaming Modern Towers?
If you want to streaming modern towers on twitch, you can try TwichTowers mode, on this mode you can integrate your Channel Points with the game. You just need to add one or more of this Reward Buttons on your channel:
SMG
Canon
Laser
Machiavelli
you can add one, two or all of then. SMG, Cannon and Laser are towers that help you with your defence. But Machiavelli is a hacked tower, and attacks your towers.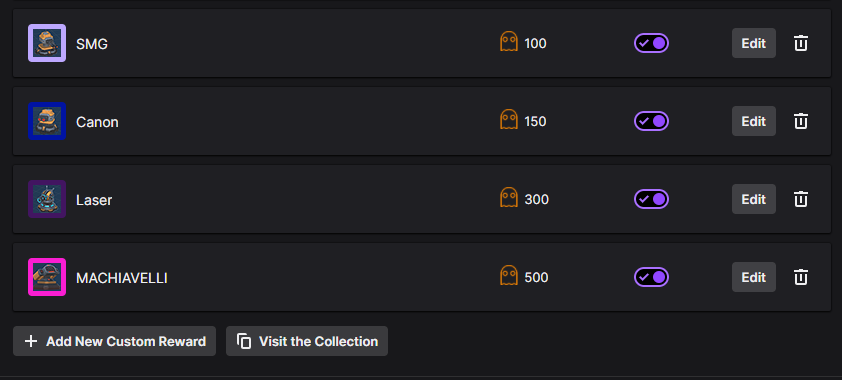 You can download the Twitch Icon Set for put in your Twitch Rewards Here: