Don't Move is a side-scrolling platformer with a blend of third- and fourth-generation gaming console aesthetics which attempts to use conveyance to explore the issues of ludonarrative dissonance and player investment systems. I plan to have the game available as a standalone Windows game shortly, with future releases on other platforms probable.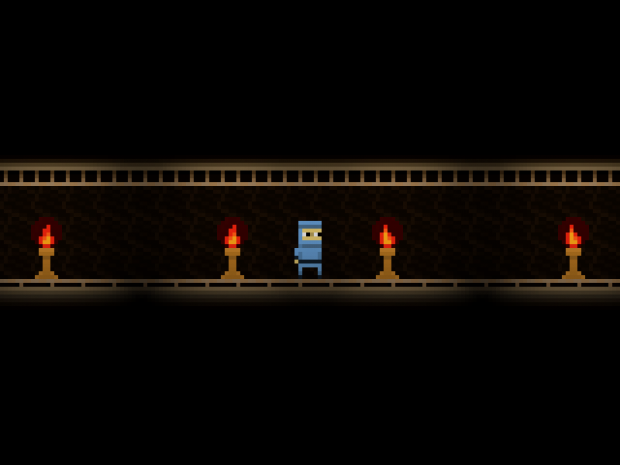 Ludonarrative dissonance occurs when there is a considerable disconnect between what a game is telling you to do and what a game allows you to do. One example of this is Assassin's Creed II, where the protagonist expresses remorse for violence when not in control of the player, but the player is able to commit acts of extreme violence when they control that same character. While this has been discussed at length by a number of excellent writers (this is but one example), I have yet to see a game which intentionally explores this issue.
A player investment system is designed to maintain player interest in a game after they would have otherwise moved on to another activity. Examples of these systems include achievements, challenges, and similar meta-game goals. While player investment systems are not inherently flawed, they are often misused, and can result in the unaware player making non-optimal gameplay decisions or continuing to play past the point where the game is fun.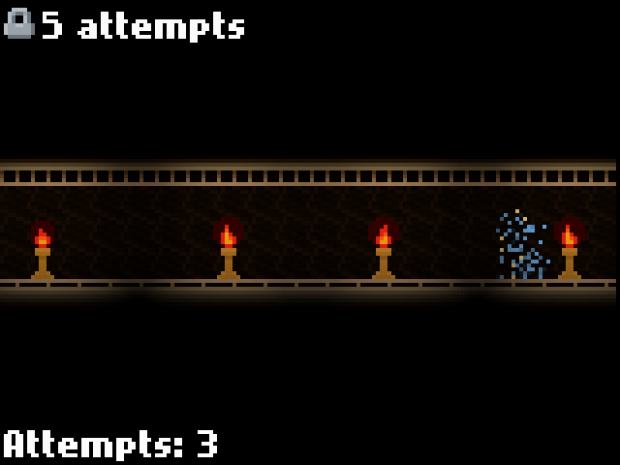 Don't Move attempts to explain these concepts directly through gameplay, which I believe is a better means than via a long screed, which would likely be ignored anyhow. By directly immersing the player in a game intentionally flawed ludonarrative elements, and an extensive player investment system, these issues can be explained in an interactive manner.
Again, I hope to release the game for Windows soon, and provide it via other avenues in the future. The game will be completely free, with a pay-what-you-want soundtrack available, should you desire to support me as a developer. Follow Don't Move here on IndieDB to stay up to date on the release, with more screenshots coming soon!
Update: While I originally planned to provide this game for free and support its development with album sales, this proved untenable, with thousands of downloads and only one album sale. Instead, the game is now bundled with Windows, Mac, Linux, and Android versions in addition to the soundtrack, and is commonly sold for $1 (the price is a bit higher on Desura, due to that platform's restrictions on price).