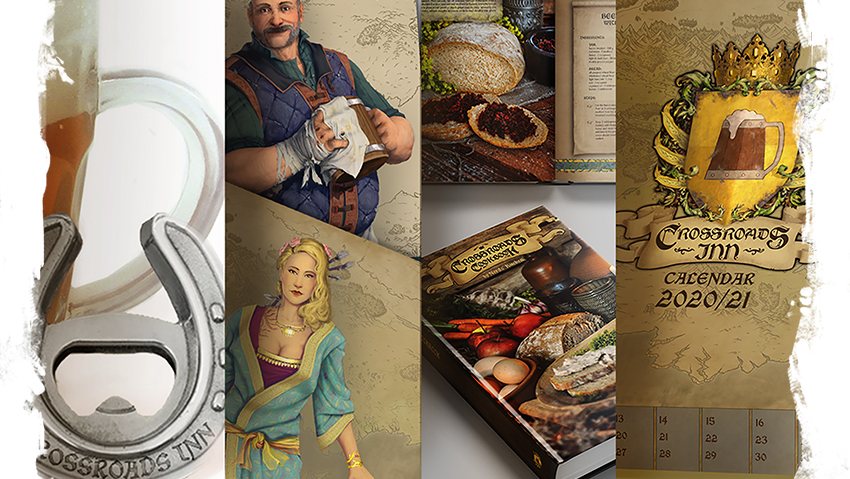 Nobody knows what will the 2020 bring. What new trends in gaming industry, what new gaming consoles shall be announced... One thing is certain though. You can personally start next year by building your own unique fantasy tavern! You'll be able to spend each day of 2020 among the best dishes and drinks, listening to the magnificent tales of bards and adventurers. You'll be able to mark these days in a special Crossroads Inn Calendar, that we're preparing exclusively for our backers.
One of the prizes we're also assembling is a set of 18 postcards featuring Crossroads Inn's special workers, designed by our 2D Artist Jakub Balewicz. In the game, each of them might knock on your door at any minute seeking a place to drink and dine. Who knows? Maybe they will fancy your tavern so much that they will offer to stay and work for you? Furthermore, if you manage to keep them long enough, they will share captivating stories about their life.
This unique collection of recipes has been created in collaboration with a bunch of culinary adventurers - Nerds' Kitchen. Their team has prepared a culinary e-book based on the world of The Witcher for the famous CD Projekt Red.
Now, Nerds' Kitchen has embarked on a journey to gather 12 legendary dishes of Delcrys. Knowing how to cook them is the ultimate goal and ambition of every respected innkeeper. Grab the book, which is one of a kind and let the flavors of Crossroads Inn flow into your very own kitchen!
To finish this marvelous feast, make yourself comfortable and use our unique Beer Opener open to open a bottle of your favorite drink. This practical puppy will fit every pocket and in the moment of great need can help you enter the realm of joy and relaxation.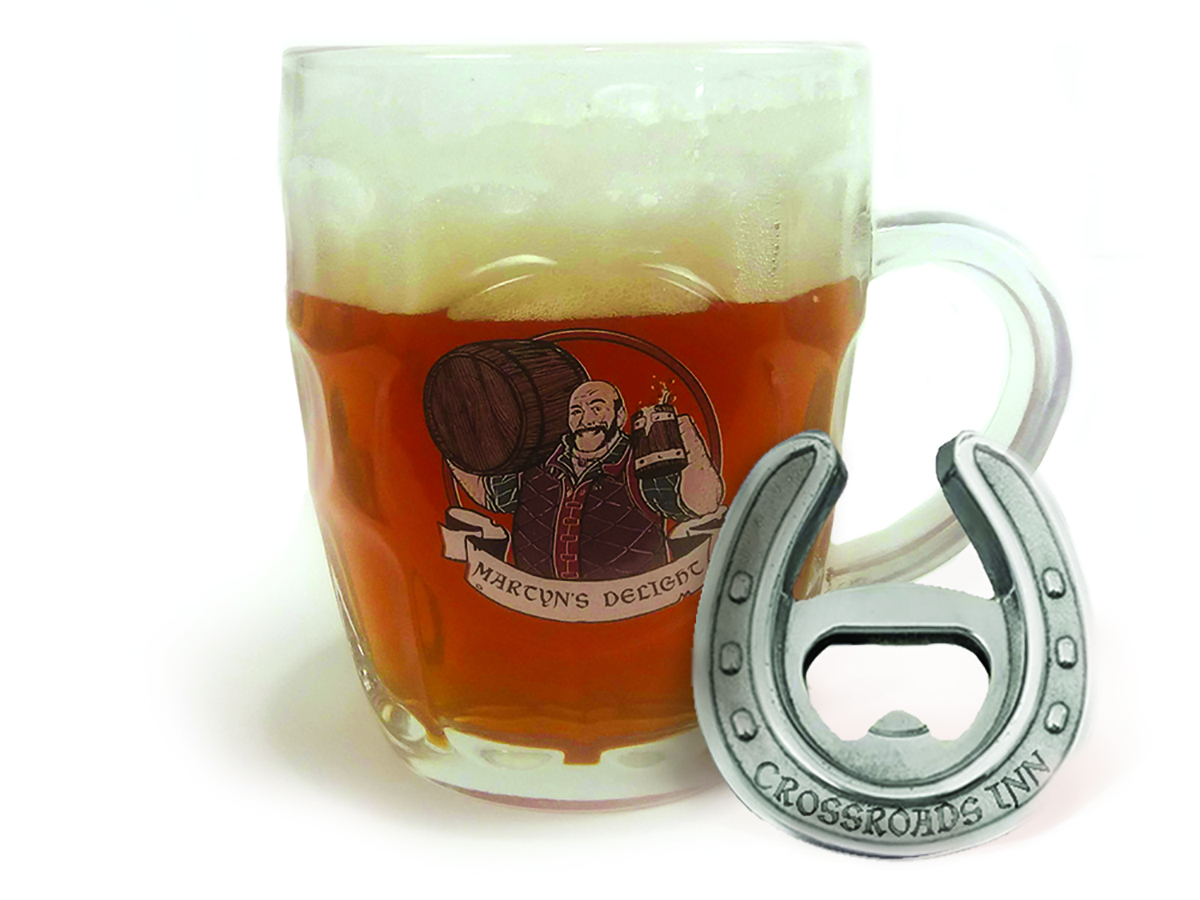 Something extra - Martyn's Delight Mug!
You can pour the content of the bottle into Martyn's Delight Mug. This is the prize we're adding today as one of the prizes in our campaign! In mugs like these, Martyn is serving his own special drink, made in accord with his own original recipe.
The physical versions of the calendar, the postcards, the mug and the beer-opener are available on the Tavern Trendsetter ($100) pledge and up. The physical version of the cookbook will go to backers who support us at least on the Royal Brewmaster ($500) level.
There is 16 days left until the end of our campaign and we still need your support. Every pledge counts, so please spread the news and let other innkeepers know about it! In the meantime, thank you for every kind word and comment you've sent. We salute you and raise mugs and drink to you, friends!
Meanwhile, if you haven't supported us yet - you can still do it!
Disclaimer! We can't predict every obstacle we encounter during the production process of the prizes, so we reserve the right to adjust slight changes to their final appearance.