Hello there guys and welcome to Purgatory - a Cry of Fear Custom Campaign.
Purgatory - a CoF Custom Campaign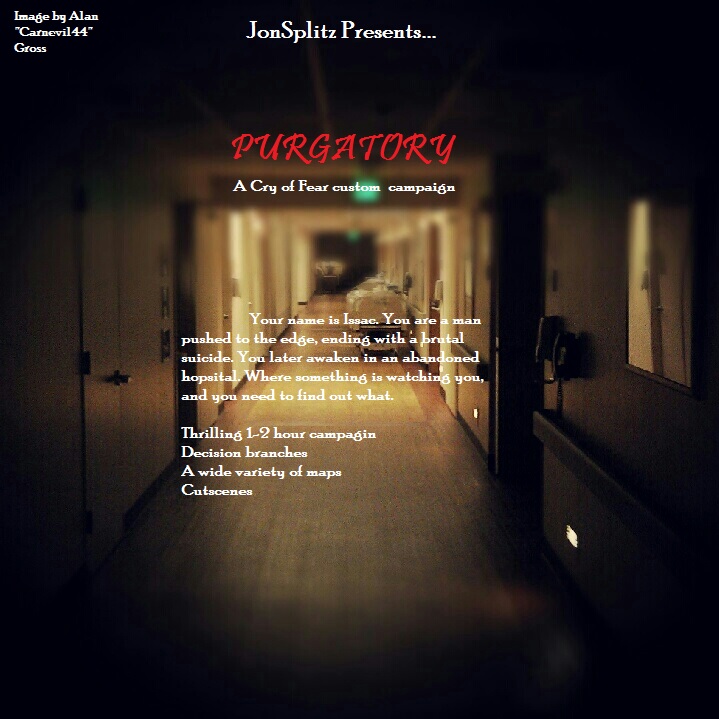 Description:
Purgatory is a Cry of Fear custom campaign where you play as Isaac Harper, a man pushed to the edge, ending with a Brutal Suicide. Later, you awaken in an abandoned hospital where something is watching you, and you need to find out what.
Features:
Thrilling 1 to 2 hour campaign
Decision branches
A wide variety of maps
Cutscenes
Chapters:
Prologue - 55%
Chapter 1: Where am I? - 10%
Chapter 2: The Journey Home - 10%
Chapter 3: Welcome to Hell - 0%
Overall progress - 15%
Anyway, I hope you guys like this mod and will track this mod until it's release. Goodbye for now.