13 New Items, 7 New Objects, 3 New Outfits, 2 New Skills, 10+ New Actions!
New Items
- Leaf Pants
- Cloth
- Wheat Crop
- Hemp Seeds
- Bronze Armor
- Iron Armor
- Bronze Swords
- Iron Swords
- Warlord Swords
- Pipes
- Sulfur
- Wood Boards
- Acorns
New Objects
- Hemp plants
- Crafting tables
- Sawmills
- Anvils
- Spinning Wheels
- Flags
- Bombs (designed for village raiding)
New Outfits
- Leaf outfit
- Bronze armor
- Iron armor
New Skill Stats
- Foraging
-Crafting
New Actions (just some)
- Apple tree planting
- Orange tree planting
- Coconut tree planting
- Oak tree planting
- Bomb diffusing
- Hemp smoking
- Sword fighting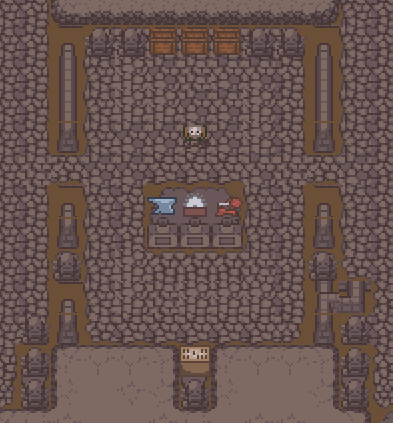 The alpha download link is now public. You can find it by registering at our forums and looking at the downloads section! You need to register on the forums so you can report bugs and see the shoutbox updates!
Note: The client crashes still occasionally rarely happen. I'm working with the SFML developers to find a fix. If your client crashes, please add "debug.txt" to your "rsc" folder and, in the event of a crash, screenshot what the console outputs (not the debug file). Thanks!