The weapons of Lords of Xulima is more complex than just hitting an enemy and taking away hit points.
There are 4 different types of damage. Each weapon causes a different combination of these damage types.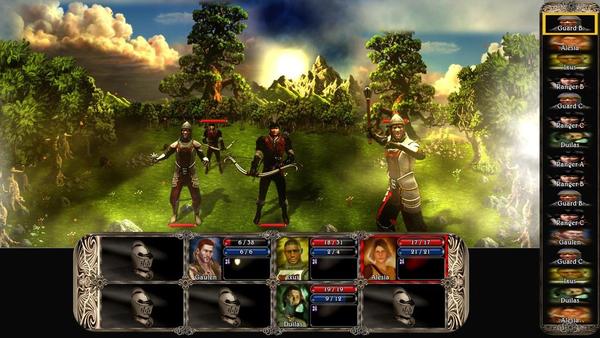 ---
Types of Weapon Damage:
---
● Normal: This deducts hit points from the target with no further implications.
● Bleeding: Sharp weapons can cause bleeding, that continues to damage over time.
● Stun: this leaves the target unable to take any actions for a period of time.
● Wound: The effects of multiple wounds can stack and leave a fighter completely useless.
---
Types of Weapons
---
Weapons can be grouped into 5 categories that correspond to 5 attack abilities: Swords, axes, daggers, blunt weapons, polearms and missile weapons.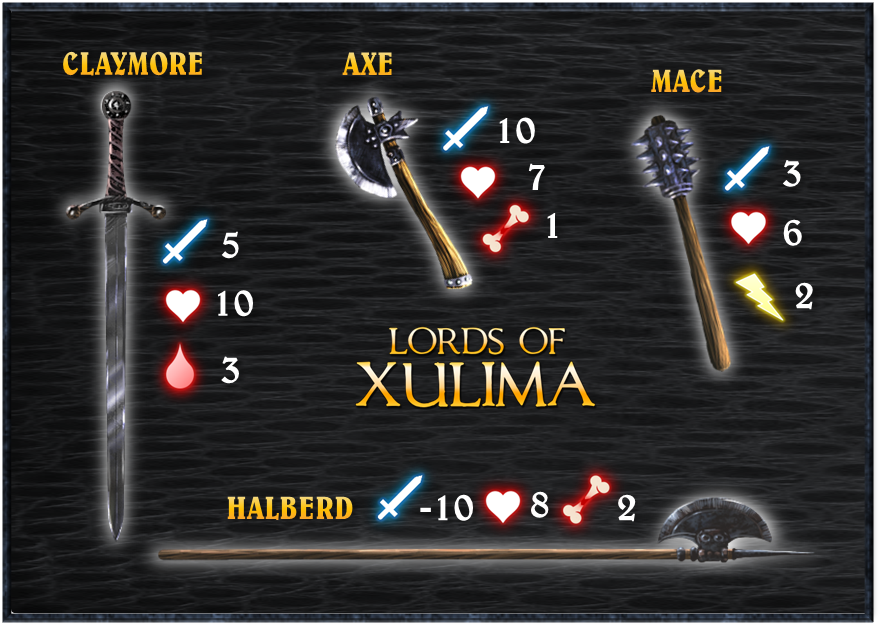 Take a look at the official site or visit the Indiegogo page for more information.
---