Thank you!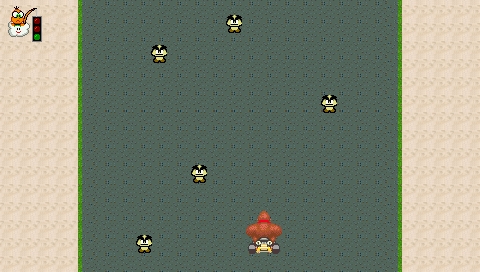 We want to thank you all for helping us become one of the most popular PSP Homebrew games. We have achieved downloads globally, and we're not giving up right now!
We almost reached 5.0, and this version is special! Why? We are talking about version 5.0 since last year. This version will have great add-ons, and many race tracks, single-player and multi-player!

To make sure we reach 5.0 in 2013, we will release 4.9 soon as well. So if you have any idea or suggestion we should need to add to version 4.9, post it below or in the forum. Watch the video below to see what Mario Kart PSP already has:
Download 4.8 now free, and see for yourself what we can add. 30,000 people have tried Mario Kart PSP already... You can be 30,001...
Again, one big thanks to everybody who ever downloaded this game, and be sure to check out the credits menu, to all the people who made this possible... Thanks