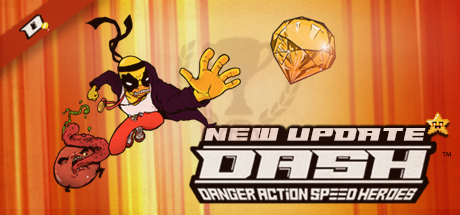 Welcome to the simple and ever changing world of creative tools, tiles and challenges. DASH: Danger Action Speed Heroes is a 2D platformer which serves you one goal: to clear a level as fast as possible. There is no story. Just the right tools to create it!
The players create the levels, playlists and worlds for others to explore. The leaderboard will indicate which runners and creators are the best, the smartest and fastest among all. With a bi-weekly update cycle, the game will expand as new game modes, heroes and tilesets will be integrated. The DASHers have already created well over 250 levels (Dashworld.online)
---
EARLY ACCESS BUILD 2005 IS LIVE:
JOIN THE DASHERS ON OUR DISCORD SERVER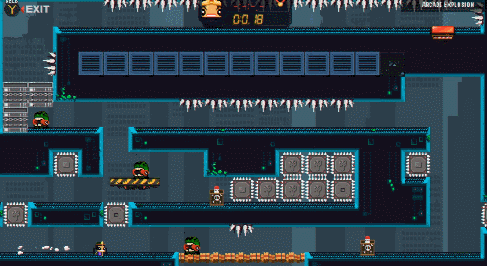 (Cleo passing over crumbling platforms and then fires a missile)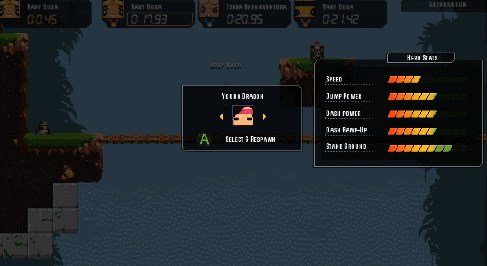 (Again the new missile and crumbling platforms used in new level)
We lowered the price of the Early Access ticket to 12,49€! How about that!
New crumbling platform integrated: make levels with tiles which disappear (crumble and vanish) to create complexity and danger!!
New Bazooka ammo integrated! BOOM! (massive impact on crates and enemies! Destroys crumbling tiles too)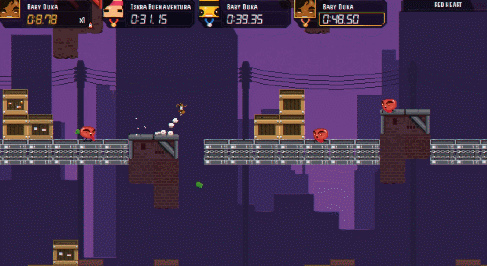 (Experimenting with the bazooka aim)
More optimized projectile precision. Still not perfect but getting closer
News tab in Main Menu upgraded to feature and display new stuff in all new builds
Tournament option now in menu, despite the fact that you can't enter it yet. Werkin' on it

As mentioned (see image above) the devs will not be integrating server-based design such as Tournament right now, because we have to focus on bumping up our budget which pulls us away from the desks, I hope you all will find this type of upgrade exciting and something worth trying out!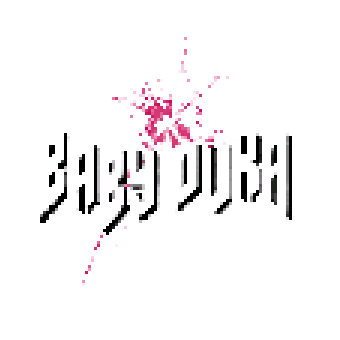 Looking forward to more streams and levels!!!

- BD