Yes! We've had our first ever tournament of Multiverse: Cosmic Conquest and it was all taped on our twitch.tv account! You can find the recording of the event here:
The event was commentated by Leandro Tokarevski, the creator of the game, who served as a judge for the different matches playing.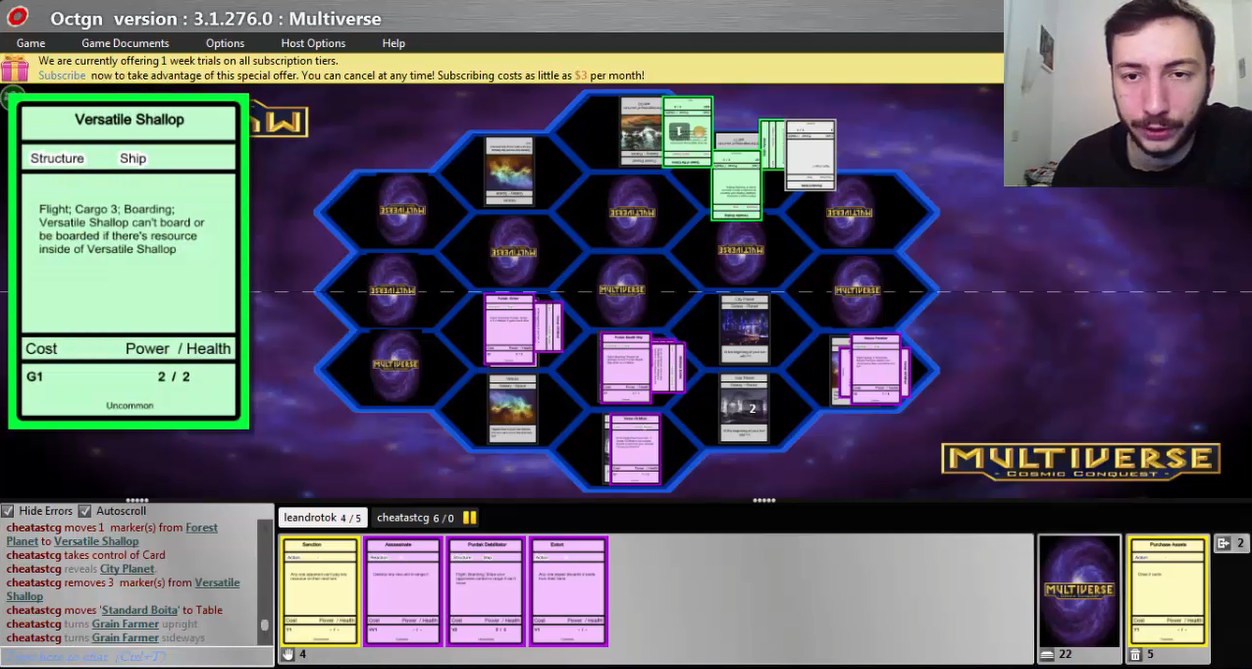 The tournament was held on OCTGN, which is a virtual tabletop simulator, in which you can play a variety of different board and card games. It's the perfect place to playtest the game without having to code the rules of the game. Players just keep track of the rules, just like in real life tabletop games.
This time we had 3 participants: Gameg1, Cheatastcg, and myself. We saw many different strategies being played in this tournament: Orange boarding, Yellow-Green swarm, Red-Violet robots, and Vioilet-Yellow control.
This was a great first tournament! The next one will be on Sunday 11th at 5pm GMT! Join the next upcoming tournament here: Tokartsmedia.com
If you don't know the rules of the game, we have a video tutorial series that breaks them down into easy to learn segments: Youtube.com
To play Multiverse: Cosmic Conquest, join the Multiverse community at www.tokartsmedia.com and follow the instructions on our website: Tokartsmedia.com
Keep it up!