Hello warriors!
Welcome to Warriors and Tactics third development update. This week we are going to show you bots fighting each other, some of the new abilities we are working on and warrior variations and quality.
BOTS FIGHTING

Over the past few weeks, we tested several approaches to artificial intelligence in our game. Constrained by speed and memory we selected genetic algorithms as the best fit for Warriors and Tactics because we want the bots to play smart and adapt so that you feel like you are playing with a human. We already have some very promising results and we see great potential in this approach.
SHIELDER UPGRADE


We did a little redesign of the Shielder character. We tweaked the mesh, repainted it and added some dynamic elements. Now we can move on to creating a brand new character that we will reveal soon.
NEW ABILITIES

We created a bunch of new abilities. Some are missing animations and meshes so we are not showing them yet, but we promise to show them as soon as possible. We can't wait to hear what you think about them. In the meantime, enjoy Golem's Ground Pound ability that knocks back everyone around him even if they are not on an adjacent tile. Still missing FXs though!
WARRIORS VARIATIONS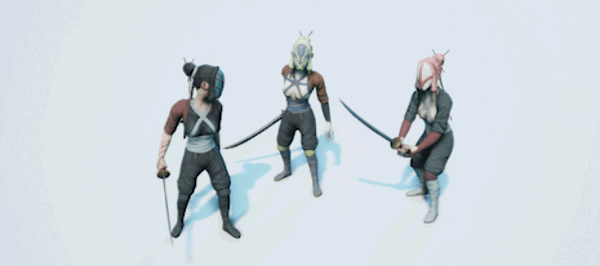 High-quality graphics are something that is very important to us. Every day we strive to increase the quality of our art. One of the things we did was introducing character variations. These simple changes will allow your characters to have a unique look in the battle.
That's it for today. We'd love to hear your opinions, so don't be afraid to contact us and feel free to catch us on Discord and discuss the game. We're dedicated to working with the community and we're always eager to hear your ideas and feedback.
Discord: Discord.gg