Dear All, WargameProject v0.8.29.913 is out!
As we promised, in this release we present new unit pixel art. Large work has been done to draw all these units and integrate them into current build. Please excuse us for any cosmetic bugs that you will surely find. They are inevitable part of such transition.
Below is the full set of units for Wargame Project. Some of them are to be implemented, but most of them can already be seen on the fields of battle.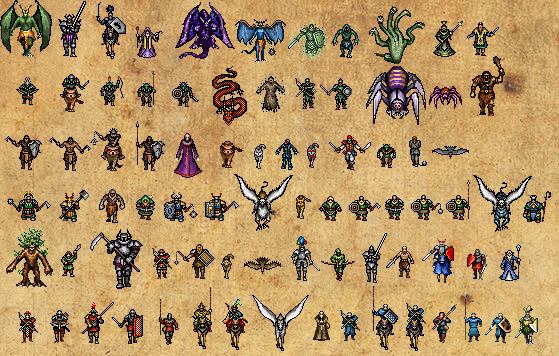 Download this release here at Indiedb.com or from our site at WargameProject.com.
Kind Regards,
Andrei Zavidei on behalf of Dark Ambassador Studios