Drone and new weapons
Drone model hasn't changed since last update, but I am thinking of adding more detail to it or maybe adding different drone models. Also I am going to add color selection for drones, so you could make it whatever color you like.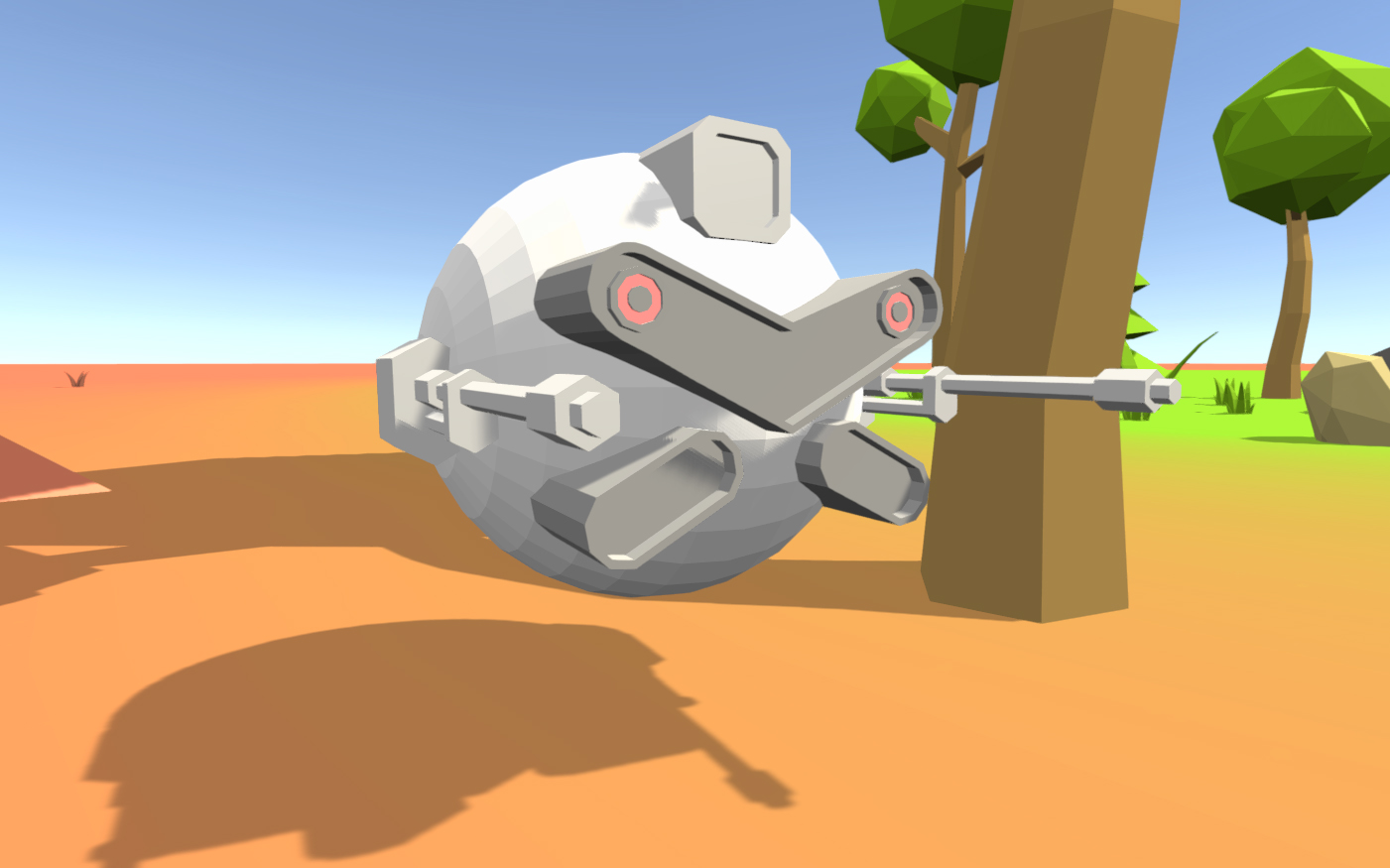 I have added 2 new weapons: Sniper and Rocket Launcher. Sniper is very slow, but deals a lot of damage and you can zoom in. Rocket Launcher is also very slow weapon, but does a lot of damage in area and could deal damage for more than one target.
First Person View:
GUI
I started making basic GUI, where you can choose and equip weapons. It is very simple and easy to understand. In GUI you can see your Drone model. In the future I am going to add more information to it, but I will try to keep it simple.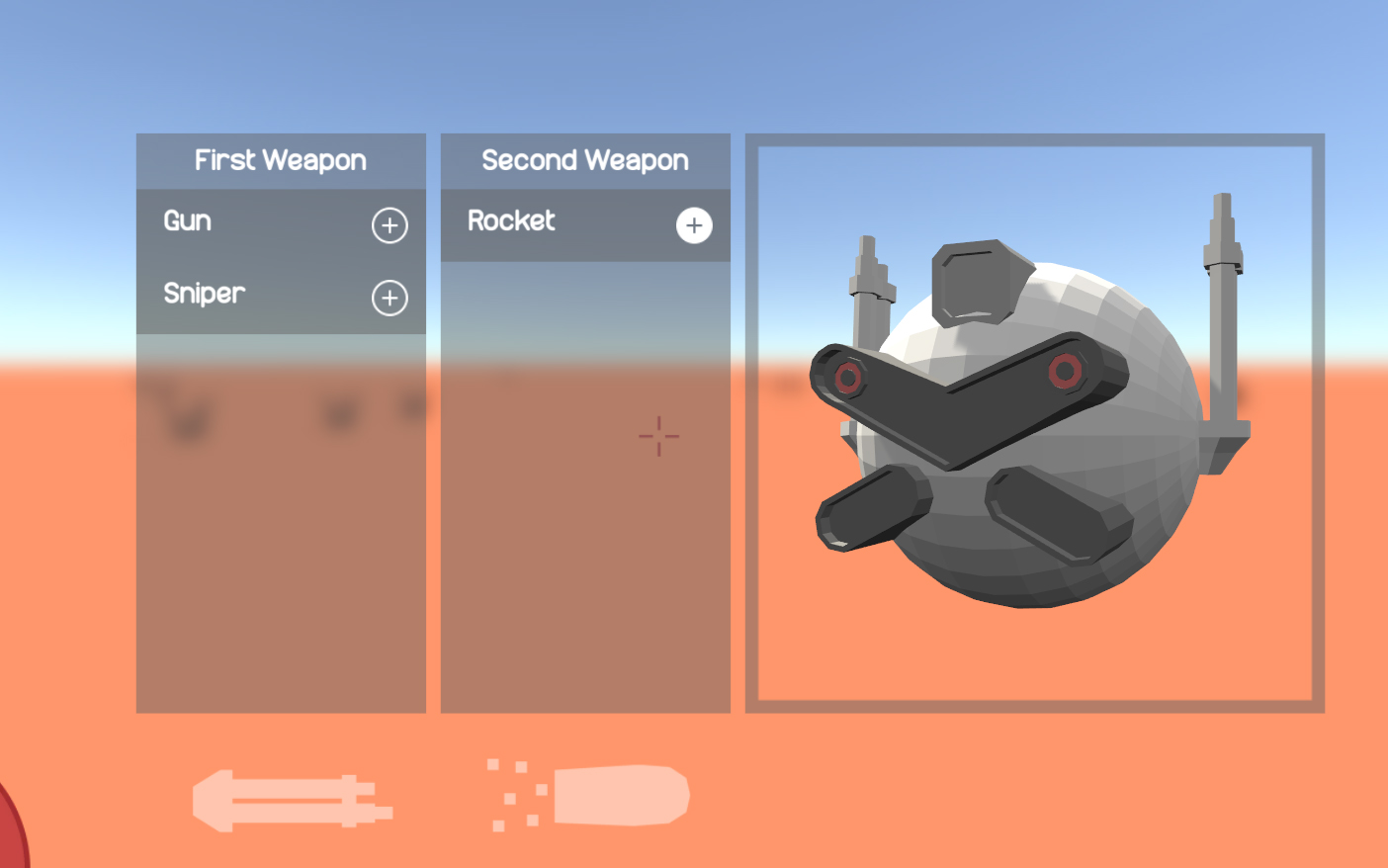 Environment and graphics
I fixed lighting, added few image effects, but still have some problems with shadows. As I said in the last article now I added few new models to the game. Also tried to change environment colors. I got better result than I thought. It looks amazing.
Thanks for reading