Last time was devoted to putting the army camp in a presentable form. Its mechanic was implemented at the beginning of the summer, but the interface elements have been rendered only now. Of course, except the replacement of temporary sprites, I had to do some coding and fix a couple of bugs ...

Between battles the player spends time in the army camp. Army Camp - is a very important, strategic part of the game. Here you can hire and improve the units, give them artifacts, refill magical potions, hire assistants...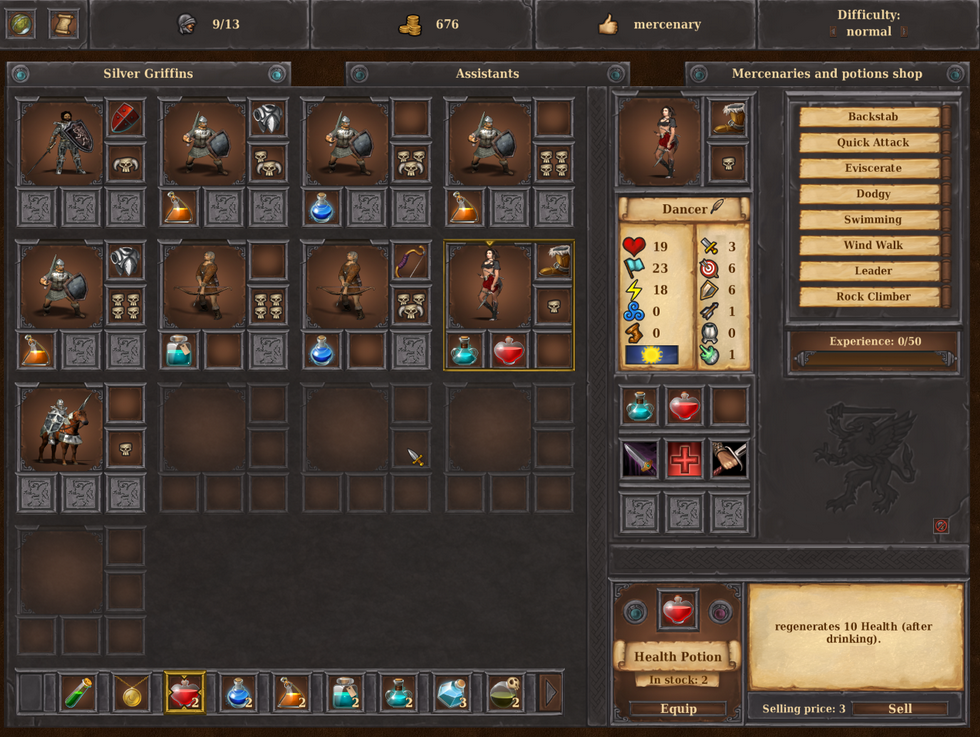 About personal assistants we mentioned earlier. Their hiring is done in this window: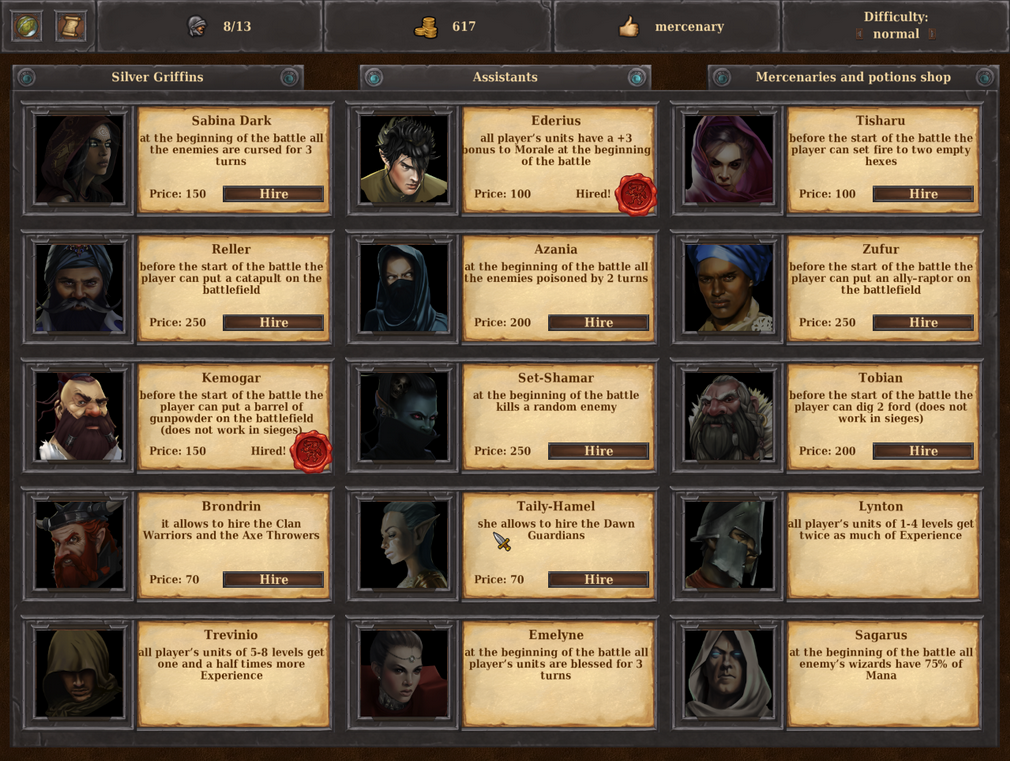 Today, let's talk about potions. Each unit can carry a certain amount of potions. Heavily armed knights do not use potions, and, let us say, dancers or magicians can carry up to three potions. There are plenty to choose from - in Warbanners there are 10 different kinds of potions for purchase. And it's not only classic «Health Potion» and «Mana Potion». There are, for example, throwing "Skunk bomb," which causes all units to 7 cells 2 poison damage and poisons for 3 turns.

Appearance of the tactic part of the game is slowly but surely changing. Sprites of water and marshes were redrawn; waves, ice, clouds were added...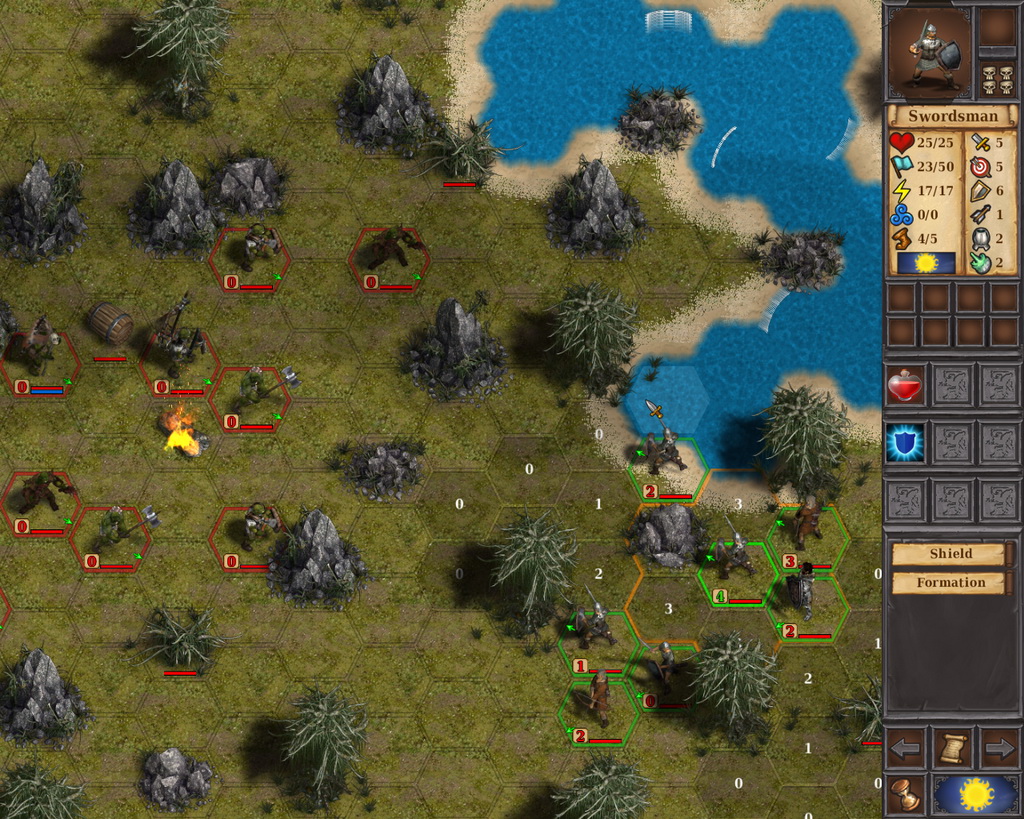 Work on the units goes on. A small but strong squad of dwarves looks like that: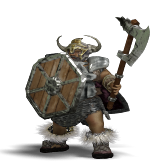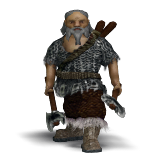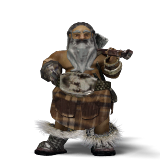 After a month or two our modeler, finally, will finish it (knock, just in case, on wood) and switch to the terrain objects. The following picture on the left shows the old version of the tree, the right - a new one.