Hello all,
Haloween is almost here, and the pumpkins are already 'waiting on the fields to be invaded'. Seriously :)
But, don't worry, you will get all the help you need, - Mr.Skeleteon, Lucifer, and other Vampires are waiting to help you out with all the invading missions that are ahead of you, so let's see how many fields you'd be able to invade until this Sunday, November 1st (14:00 GMT)??

Play the game/ Halloween Event here:
Warclicks.com
*Event starts on Wednesday, October 28th (14:00GMT) and ends on Sunday, Nov 1st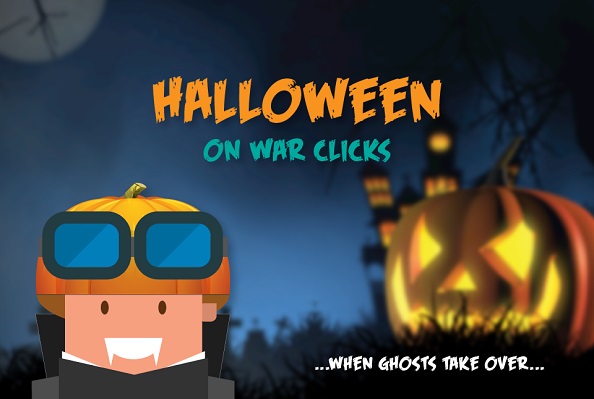 This is going to be a short, 4-days long event starting this Wednesday, October 28th, with HUGE boosters and rewards to collect!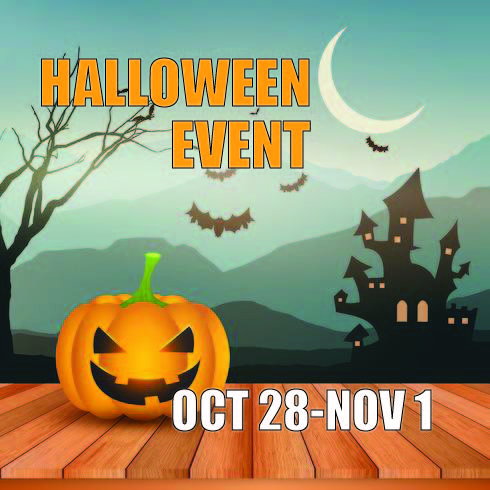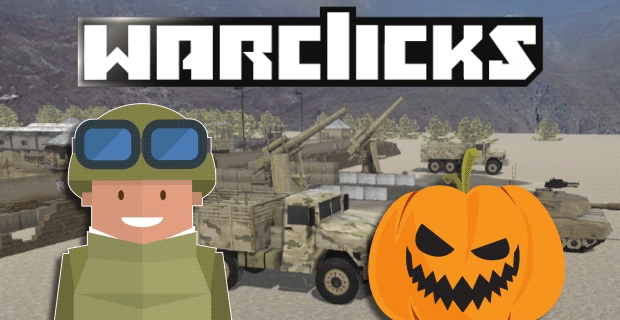 This might be a perfect chance to collect your first badge in the game ;)

...If you haven't played War Clicks yet, it is a unique web-game with more than 5million plays via different platforms to date. We are running weekly competitions, alliance fights during the weekends, our players are rewarded for staying with us for longer periods, we try to run different game Events almost every month, ...
Feel free to join War clicks Discord, or just quickly send your message using in-game global or country-related chat within the game, to get to know a bit more about game's features or just to join the community. Also, all ideas of improvements/ bug reports are welcomed :)
A Trailer of War Clicks:

__________________________________________________________________________________________


We almost never sleep with the ideas and stuff about game development, we just love this work :)
... currently, we are also working on another game project that is going a bit out of web-gaming and is preparing from the complete start for a Steam platform release.
We are currently in the alfa stage, but fully working towards Beta, trying to prepare the best possible game for the initial release.
The game is called Simpocalypse and it is a post-apocalyptic civilization simulator, where you manage your settlement to become a global empire!

-> WISHLIST here: Store.steampowered.com

Simpocalypse Trailer:
In case you are interested in trying the game out, we'll be running a GIVEAWAY here on IndieDB, this Thursday, October 28th, where we'll deliver 29 free Alpha Demo Keys, so make sure to participate to get a KEY to try the game out before it gets released.
In case you guys would like to participate in future testings, providing feedback, or just following the progression of the game until full release, then feel free to join us on our Discord:



Huh, let me now end this here, and thanks for reading up on all this. I was trying to stay short to not take too much of your time! But, for all those that would like to get to know more about our games, make sure to follow/ join us wherever you prefer:

__________________________

More about War Clicks:
PLAY
GameDev Blog
Press Materials

Let us know your thoughts:
Facebook
Reddit
Twitter

Discuss the game/ chat:
Discord

____
More about Simpocalypse
Steam
Twitter
Discord
Youtube