We are happy to be able to finally announce that we have just released a completely new feature inside the Country Headquarters in War Zone.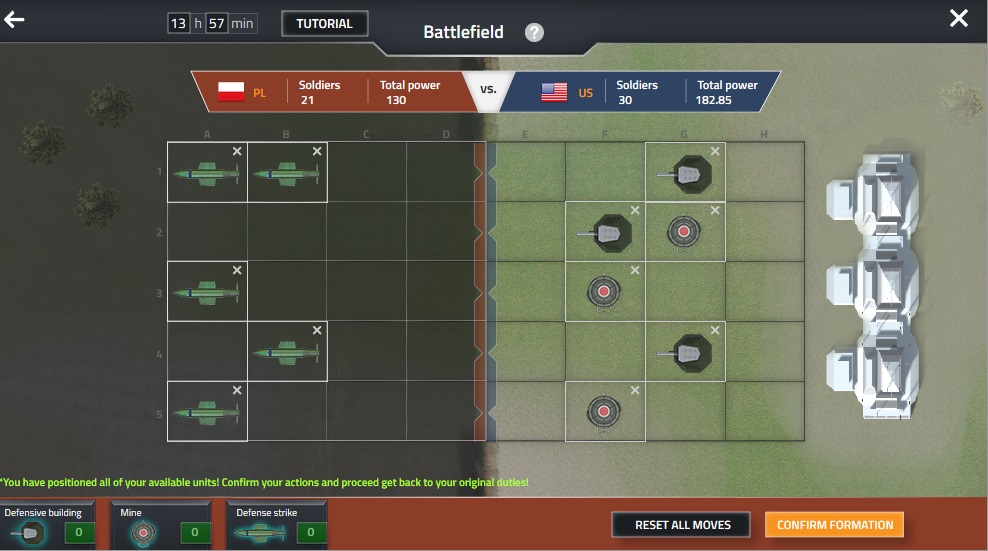 This should be a groundbreaking change for the game, as it will connect the whole country headquarters into the one group fighting for common goals as well as add a new highly social element to the game. As a late game feature and as a ''controllable mechanic'' it can also be used in various fun and exciting ways to balance out late-game for players and keep the game fun for far longer periods of time.
We also wanted the function to be as simple and easy to understand as possible and not over complicated. Minimum user effort for maximum reward, fun and social gain!
What can you expect of the newly released Country battles feature?
During the weekdays (from Monday- Friday) players might find Country battles and do their best to win as many battle fronts as possible – to defend from attackers and to attack others. Countries are here divided into groups (we called them Tiers), where they are fighting against about equally powerful countries). Every soldier can increase country powers by training , battling, collecting rewards, filling up the country treasury and increasing the personal power, which also counts afterward in country powers.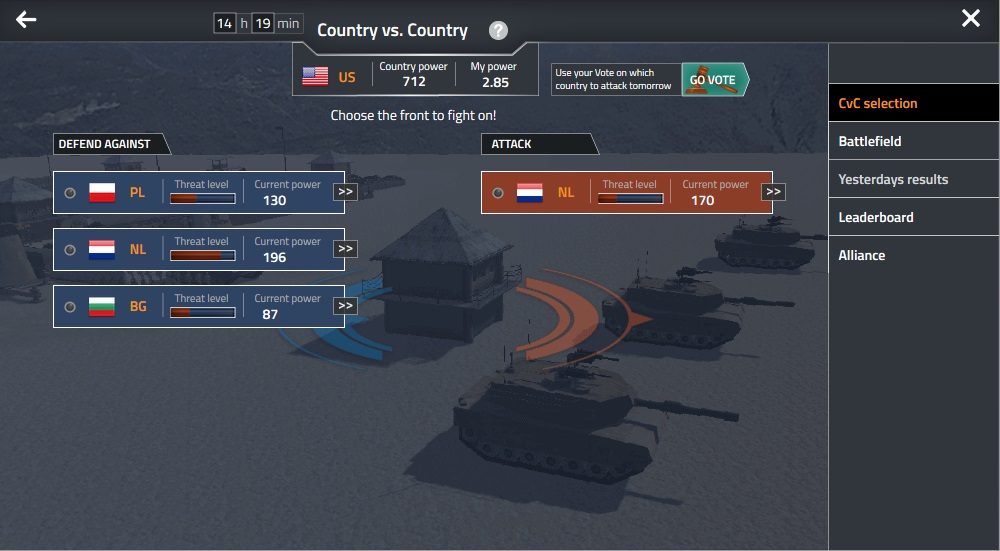 During the weekend (Saturday + Sunday) there will be just one battle to choose – Alliance Fight (if you've reached the requirements/ earn an entrance ticket during the weekdays). We'll release Alliance fights on 12th January, so we'll be without those for a few weekends now, so that you can well-prepare and get familiar with the country battles meanwhile! 😉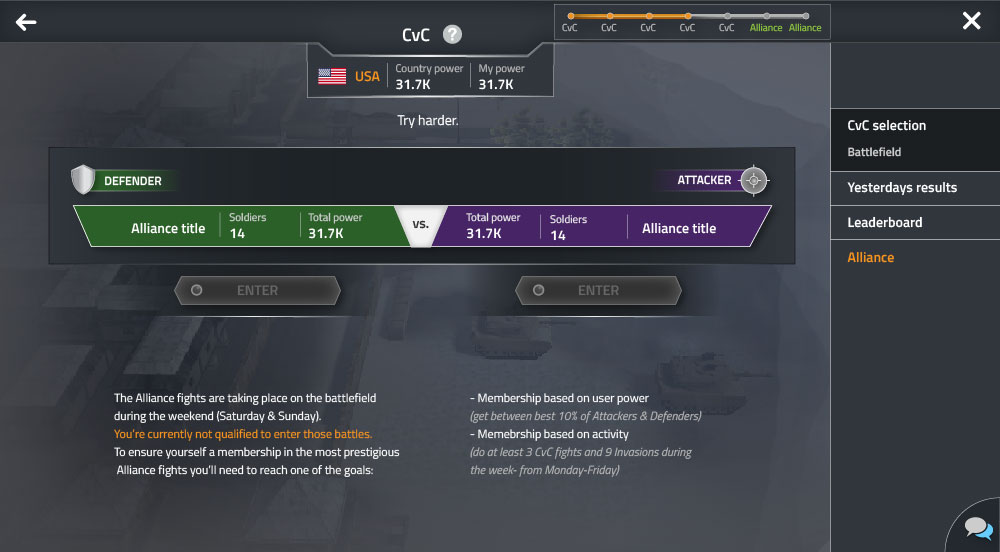 How to get into Country battles?
Reach battle 39 in War Zone to open Country Headquarters and make sure to reach a Title of Sergeant I (Rank 7) to unlock Country battles...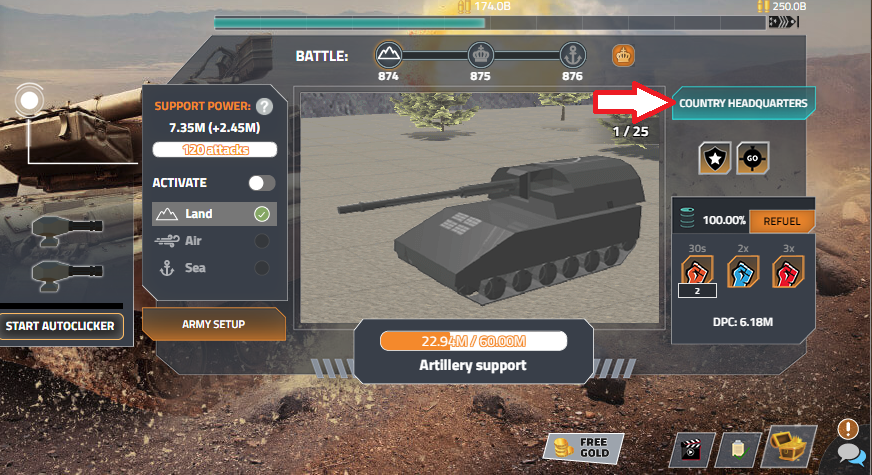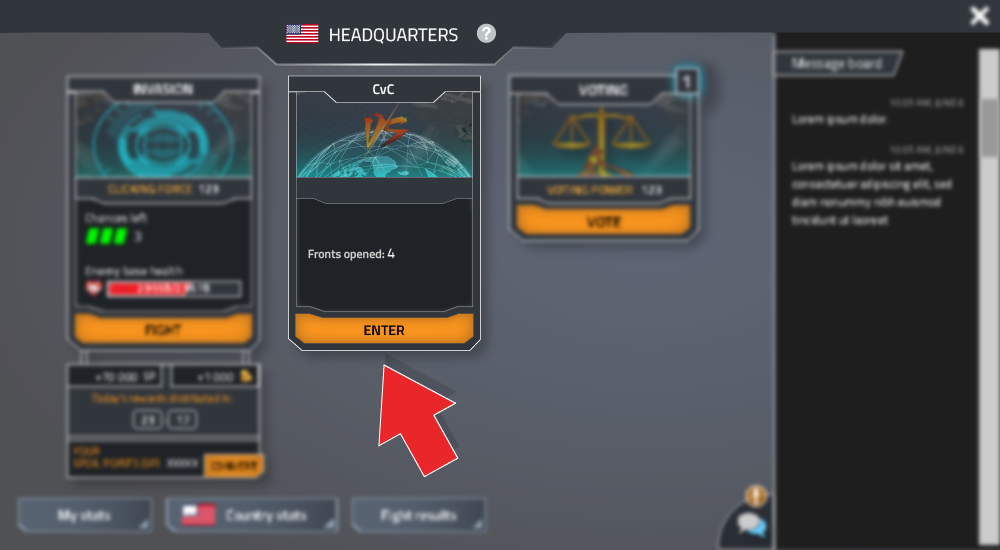 Today's details about the new features are just a quick sneak-peak, there is a lot more we can share about this long-awaited feature, so we'll surely have more to say in some of our upcoming posts. Thank you all for supporting us, we are more than proud to have such a great community!

Stay tuned! 😉

Play the game on:
Official game website
Kongregate
ArmorGames

More about the game:
GameDev Blog
Press Materials

Let us know your thoughts:
Facebook
Reddit
Twitter