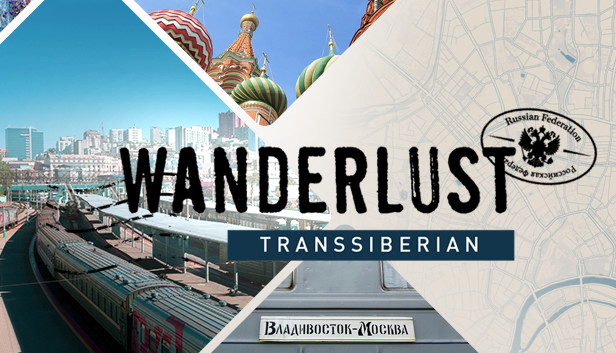 Wanderlust: Transsiberian, a new standalone chapter
coming to PC & iOS
Warsaw, 25 March 2020 – Travelling on the legendary Trans-Siberian railway is now possible without leaving home thanks to Wanderlust: Transsiberian. The standalone add-on to the acclaimed adventure franchise Wanderlust will be released on April 2nd on iOS and April 9th on PC. You can also wishlist it now on Steam.

This new story in the Wanderlust series, from the makers of The Witcher and Dying Light, lets you travel 9,289 km from Moscow to Vladivostok onboard the Trans-Siberian railroad. During the journey, you will get a chance to soak up the atmosphere of Russian cities and wilderness. You will also clash with a vibrant culture as you encounter people as strange to you as you are to them.
Wanderlust: Transsiberian is a great way to introduce yourself to the Wanderlust experience.
This one-hour-long adventure features all the hallmarks of the critically acclaimed Wanderlust: Travel Stories. It's a beautifully written interactive narrative illustrated with bespoke photography.
Set in real places and inspired by true events, it's a one-in-a-kind experience for everyone who wishes to travel the world but has to stay at home.
Wanderlust: Travel Stories was awarded the Best Game Narrative at Baltic Sea Awards 2019, with the Best Mobile Game and Community Choice Award at Digital Dragons Indie Showcase 2019, and became an IndieCade Paris Nominee. It was also nominated to Polityka's Passports, one of the most prestigious cultural awards in Poland.
Follow Wanderlust: Transsiberian: