Please keep in mind that all of the images in Developer's Logs are for "Wanderlust: Adventures", a new title being worked on by Yeti Trunk, and are a Work In Progress; most of them are mockups or early prototypes.
---
Hey guys! We spent the last few weeks working on several different things and have made a lot of progress!
First, Lauren finished the promotional art for Wanderlust: Adventures, and we couldn't be happier with how it came out! We plan to use this image to hopefully help market the game when it comes to that. We were really aiming to describe Wanderlust: Adventures with just a picture; explore the world and create your own adventures, and I think she nailed it!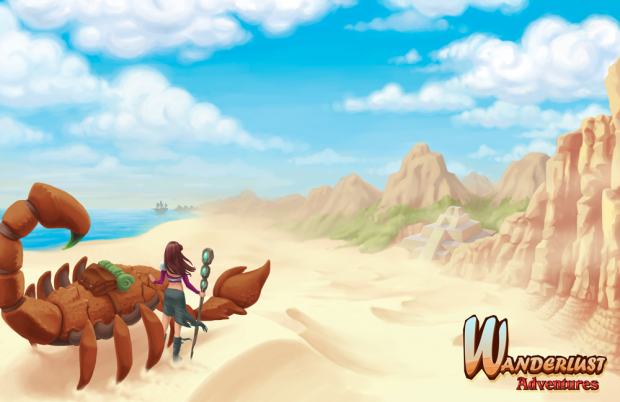 I will likely make a few wallpaper variations once the website is launched, which should come relatively soon.
---
Matt spent this week coding and redesigning the server finder. We really wanted to refine how this menu was navigated, as well as display a bit more information. Now players can view the game name, difficulty the game is set to, players in the game, the day of the expedition, and where they are located on the world map.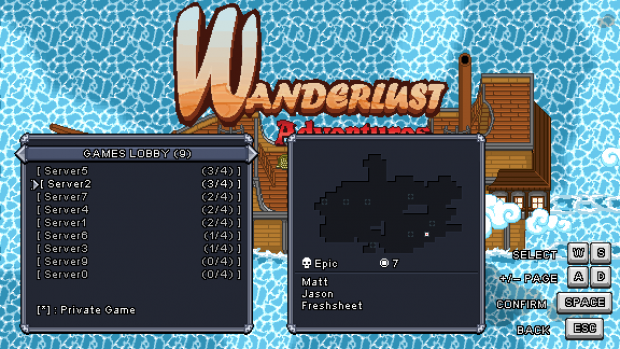 Long gone are refreshing the server list with F4 and navigating the server pages with F keys!
Matt also spent a lot of time recoding how enemies spawn so enemies spawn right when the players enter the room, removing the slight delay that they used to have.
---
This week I managed to finish another enemy, leaving 10 more to create. Lauren will be joining me on finishing these last few enemies, leaving me more time for map creation. On that note, I have completed a total of 91 dungeon maps this week (172 total maps finished)! We are aiming for a total of 270+ swappable dungeon maps. This will hopefully leave plenty of variety, and if we feel we need more we can always add more!
Here goes an image of a few dungeon rooms with 2 different dungeon tilesets applied. The colorful rooms are how it looks when I create the rooms, and then the following images are what it looks like in game. Click to enlarge for the best detail.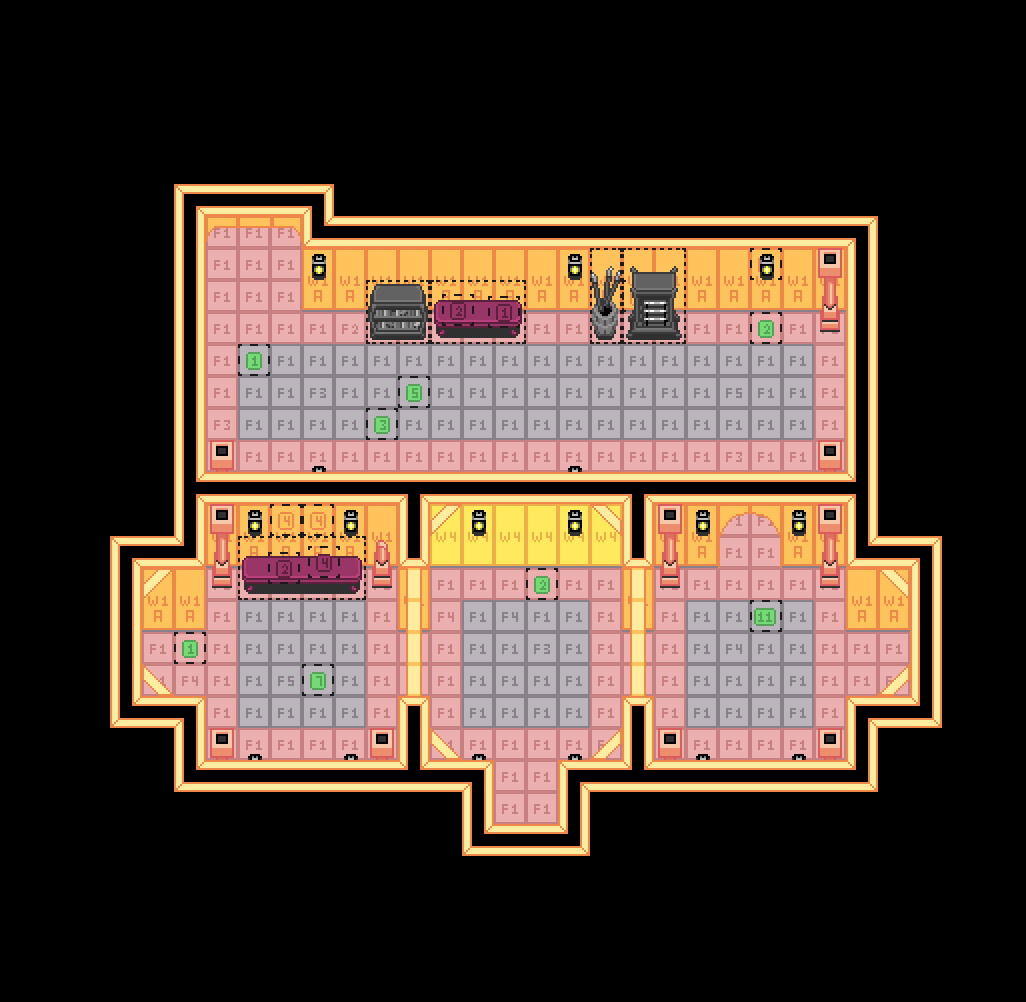 This method allows us to quickly create vast dungeons, all with unique looks and feels!
Until next log!
~ Yeti Trunk