CC Update week of April 24th, 2016
Volleyball Gameplay Footage
This week, we present the first gameplay footage of the Volleyball game mode from Clothesline Carnage!
First, directly to the footage (do note this footage is still of an early version and contains many glitches):
The Volleyball mode is really simple: get the ball to land on the other team's ground. There are no other rules, you can jump onto eachother's sides and beat eachother up if you want!
Volleyball can be played with any combination of players: 1-on-1, 2-on-1, 3-on-1, or the classic 2-on-2. A score limit and time limit can be set per match.
Volleyball also contains a couple special modifiers, including changing the ball size, the ball gravity, and instagib mode, where punching another player instantly causes them to explode!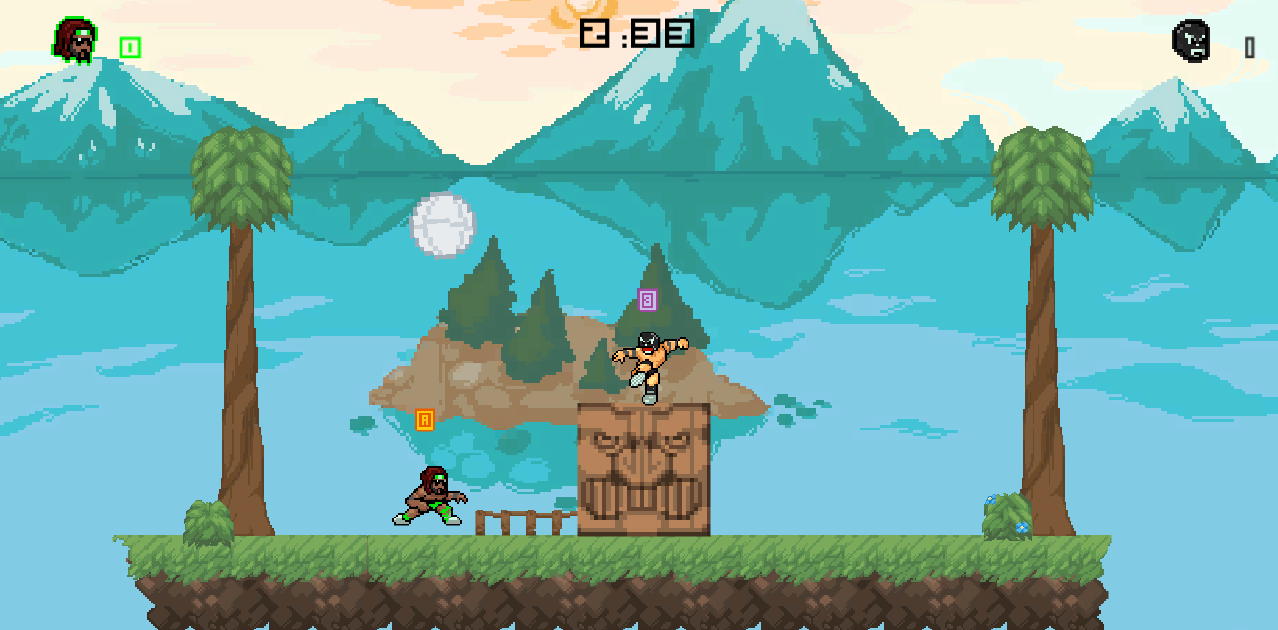 Volleyball is a really fast and frenetic mode, matches can easily be turned around at the last minute, leading to some intense moments!
For next weeks update, we will have gameplay footage of the Hackey Sack game mode!