Hello everyone! First month of Void Raiders early access was total madness and today i would like to discuss you what went ok, what went great and what went bad. But first and most interesting for you would be the resume of features that were added in to the game since ea relese.
Launch was bit hectic as critical bug affecting saving made it past internal testing as it appeared only on machines with no previous install of the game. I almost got heart attack as for first 20 minutes i was not even able to replicate reported error and then for another hour i was strugsling to fix it. In the end, it turned out the bug was trivial and at the expense of save wipe the game was running as intended hour and half later.
Since then everything runs smooth and without critical bugs so far and i hope it ll stay like that till the end of development.
With the help of customer feedback i made a short "have to do asap" list and had to readjust prorities to keep most of players satisfied as i did not wanted to start catching negative reviews and actualy after first days since release i was glad i totaly forgot about marketing of the game and sales were not so big as it gave me extra time to fix critical stuff before game gets to the wider audience.
Sure i knew game is not perfect at the date of launch, but you wont start realizing a lot of things until steam audience starts playing your game as there is huge difference between feedback gained during free to download alpha/beta stage and feedback written by paying customer with power to slap you in to the face with negative review on your store page.
New additions
Made several improvements to the UI. Added a lot of tooltips to make the game more responsive and user friendly. As a side effect of things these additions made game much more appealing for the eyes and hopefuly improved first impression for new players. New toolips dont affect gameplay at all and contain no new informations, but sometimes its worth adding stuff like this just to add that feel of game comunicating with you.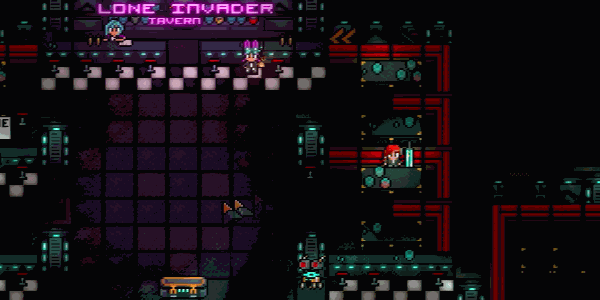 Artifact Vault was another addition. As you progress through game you keep unlocking new and new artifact as you delve deeper in to the dungeon and by killing bosses you keep unlocking Vault slots that let you choose artifact you want to have with you every time you start a new game. Again, it does not have significant impact on gameplay, but its another small thing that helps to keep player going deeper and making things a little easier as a reward.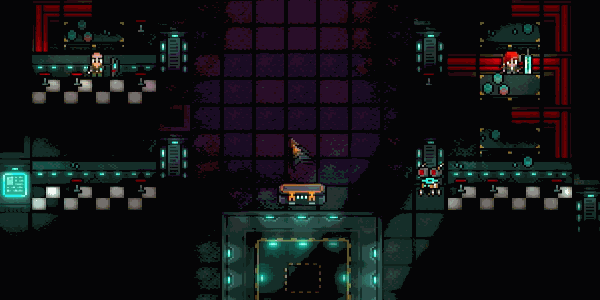 New dungeon called Evil Place was added as well. Its a portal which serves as blood gems farming ground if you want to upgrade shield for one of your characters and it introduced tesla weaponary armed enemies.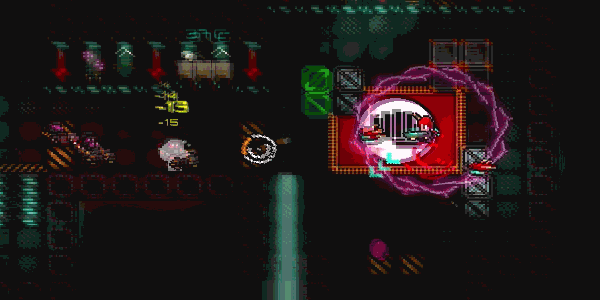 Lone Invader bartender is latest addition. You can choose your favourite beverage to give your characters unique perks. Want to replace your supply drop with ability to teleport instantly to the exit elevator? Choose Tritonian Twistler, want to have ability to call in orbital strikes?(picture below) No problem at all, drink up Boomer drink and its all yours.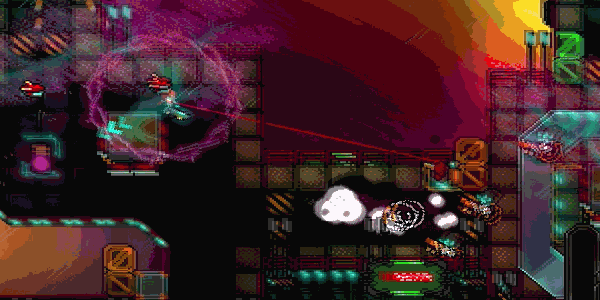 Final thoughts & steam keys giveaway
So far feedback is positive and im glad there are allready few players competing for high score and earned achivements that are too hard to get even for me as a creator. Reviews are positive and sales are growing steadily.
When i released the game i was considering what ll be considered success in my eyes? My goal was to sell 1000 copies and have positive steam rating. Right now my goal is well after halfway towards success. And while most of other gamedevs would considered these numbers fail as its definetly not enought to support your living im trying to remain modest as this whole gamdev thing is just hobby for me and so far game payed it self, payed my bussiness license and accountant which ll fill my tax forms at the end of the year. and even earned enought to support next project.
After huge fail with my previous project Awaken: Underwater Odyssey this is great moral encouragement for me as now i know it is possible to make a good game, i just have to keep improving and next game will probably be even better;-)
Oh and i almost forgot! First four comments ll get free Void Raiders steam keys as a reward for your support!
Thanks for reading & with regards!
Tryzna